Google cardboard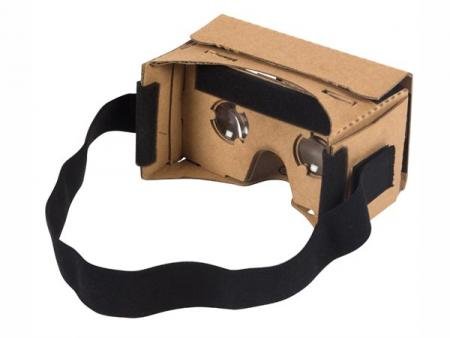 A television or a google cardboard vr headset
Greendeliverence
Greendeliverence Dutch
MacMeal show

Google VR glasses
Once on a night I came across this cardboard vr glasses. What is this you think? Well I bought one earlier a headset where you can put your phone in but it didn't work. So I saw a youtube video explaning what you could do with it. I searched a bit and came across allekabels.nl this headset is not perfect because clicksystem doesn't work. but the rest... a world opened before my eyes... youtube video's watching on a large screen. You could watch a movie with several others in a virtual room. But then the limitations came on I just have a normal phone so the vr versions of streaming services wouldn't run on my phone.
The solution of watching tv on your vr phone.
I searched on the internet. This solution is already some time on the internet now and persons wanted to tweak the best options for as cheap as possible. You want perfect vision? yes you are better of with a vr glasses worth 300-900 euro. Don't you have the money or just want to experiment? Well a phone a laptop a vr-cardboard and sofware that runs on your laptop so you can watch all streaming services on your mobile vr-glasses.

The software is called trinus. You can connect your phone with a usbcable to the laptop or connect it wireless. Well I did that and it was jawdropping (for me) it was as if i was in a theather but you can watch streaming movies also with several apps in 180degrees or 360 degrees mode its like you are in the movie... I'm dismounting the television from the wall I don't need it anymore. If I want to watch a movie I just set the cardboard on my nose lean back and watch.... youtube has a vr-option. If you see movies on hires on youtube you never want back. well if you want to watch a movie with several people there would be a little problem but everybody has a phone you have virtual rooms where you can watch a movie together if you are together or apart you can still watch together. and for how much? I paid 3 euro for the vr-glasses this one from the picture. Only the button doesn't work but that doesn't matter. There are a lot of possibility's now if you have a laptop you can connect the phone to it and play every game with special software in vr on a google cardboard wurth 3 euro.... not an affiliate link If you want to try it just buy one and a world will open before your eyes. Ok it isn't the quality of a real headset but watching movies you don't look at the quality but for the movie in big screen.
Dutchies
Ben je Nederlands? Ga dan naar deze Alldutch community, voor vragen over #Hive of alldutch ga dan naar dit discord kanaal het is een beetje stil maar het wordt regelmatig gecheckt. Voor engelstalig support is er ook het discord kannaal The terminal waar ook Nederlandstalige hivers aanwezig zijn. waar je je vraag aan kwijt kan.
Splinterlands | Splinterlands Mobile | HowToPlay | Youtube | 3Speak | LBRY | 3Speak | Patreon | 3Speak | WitnessVote
Stay tuned for updates this post needs editing
Alldutch discord for fun and support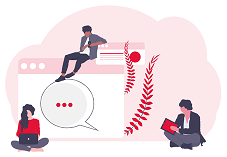 Don't have a Hive account yet? Sign up free here!
---
---