My vertical garden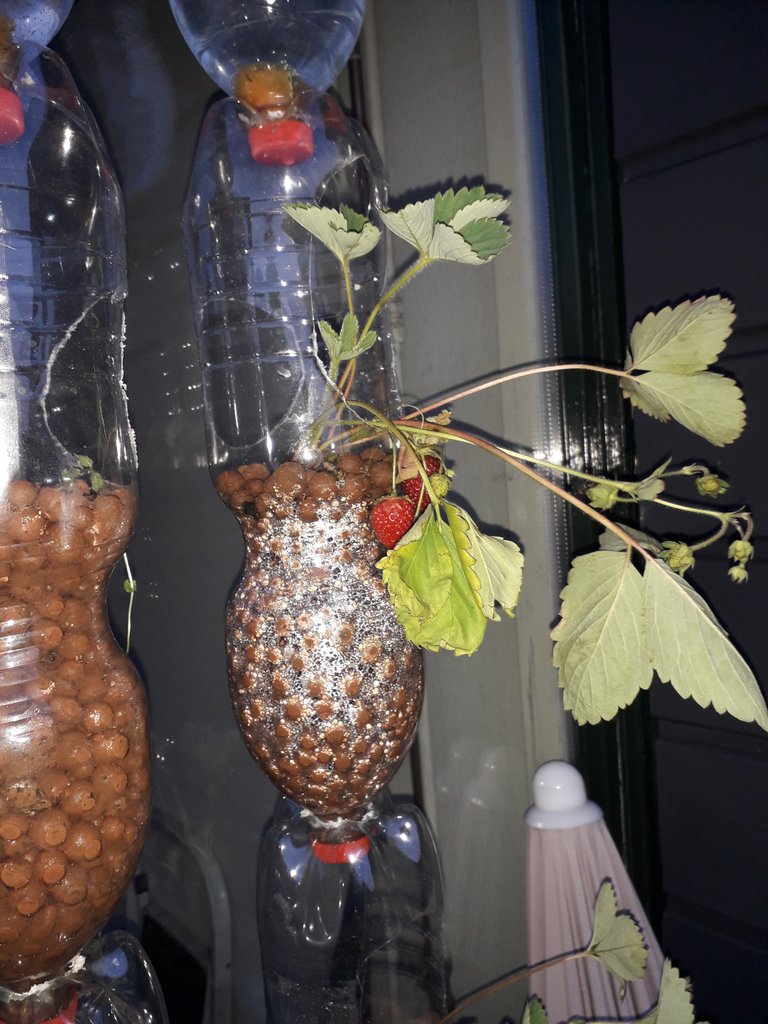 practicing my aquaponics skills on my balcony.
Greendeliverence
Greendeliverence Dutch
MacMeal show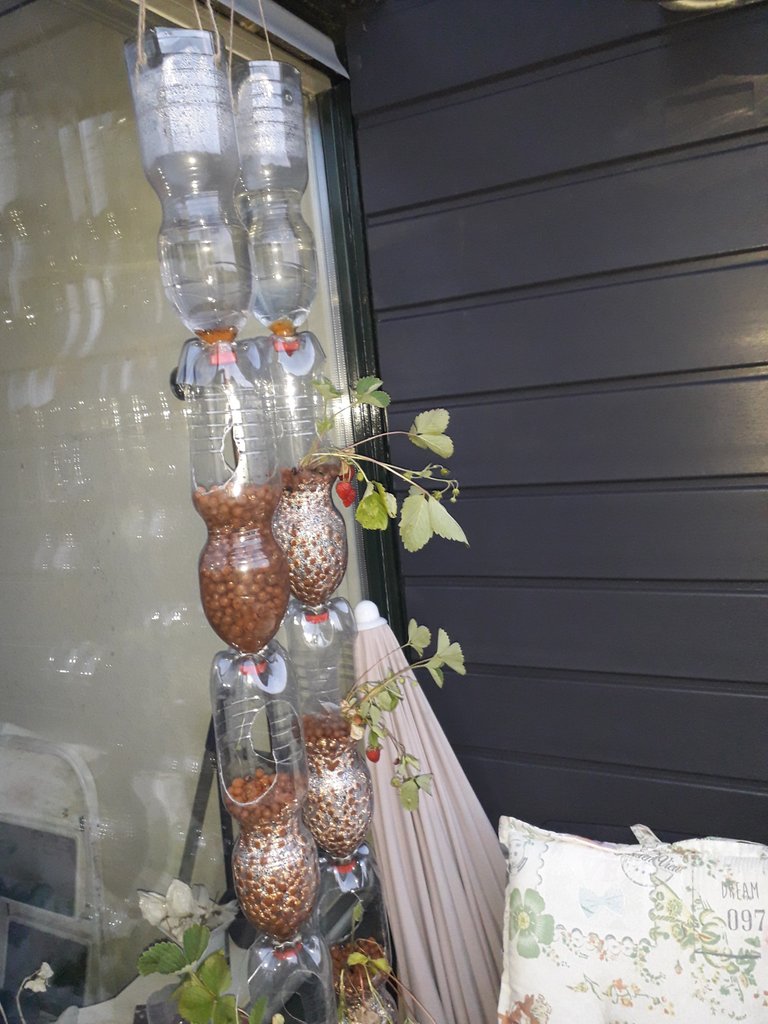 vertical garden
After reading a blog about herbs in the backyard I'm posting this one because the reaction on that post is a post itself. Here we go karins post I had the idea from another Spanish talking YouTube video I didn't understand it but the video did the rest. Fish water goes in the top bottle and drips slowly until it reaches the last bottle. I must still connect the last bottle and seal the caps together. I have salad beans strawberries and I have cut a peace of mint from my aquaponics system and put it in the top bottle. I forgot totally about the strawberry plants and saw this as a great solution. You never forget watering the plants because you see when the top bottle is empty. After it is empty you still have some days left because the marbles sucked some water and it condenses inside the bottle. I will try a new idea from another video that is without the clay marbles well most of them only water dripping and condensing. I think it will blow your mind no more netpots clay marbles. I saw another video about spraypainting the bottles what an idea.
Do plants have feelings?
Well I think they do, I think plants live but I didn't think it would go that far as in this video. If you treat your plants good plants will be good to you. Especially if you eat the fruit. Here you go all vegans plants live you kill plants what do you eat now he? 😉 thanx @karinxxl for this idea.
Dutchies
Ben je Nederlands? Ga dan naar deze Alldutch community, voor vragen over #Hive of alldutch ga dan naar dit discord kanaal het is een beetje stil maar het wordt regelmatig gecheckt. Voor engelstalig support is er ook het discord kannaal The terminal waar ook Nederlandstalige hivers aanwezig zijn. waar je je vraag aan kwijt kan.
Splinterlands | Splinterlands Mobile | HowToPlay | Youtube | 3Speak | LBRY | 3Speak | Patreon | 3Speak | WitnessVote
Stay tuned for updates this post needs editing
Alldutch discord for fun and support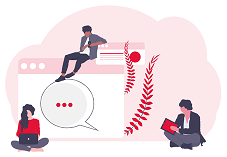 Don't have a Hive account yet? Sign up free here!
---
---