HOW I MAKE A PALM SLIPPERS FOR TWINS BROTHER
GOOD DAY HIVE


How is everyone doing on this community ,have a blissful day,this community is one of my favorites that I love you take a view on people post because there is alot to learn and gain from great people of this community.
This post will be showing how I make a simple palm slippers for twins brother, Yesterday when i was in shop with my apprehentice.The twins came to my shop requesting for a simple palm slippers but there choice in choosing colour is different from each other.One go for white colour while the other want brown colour.
THE PROCESS OF THE MAKING IS AS FOLLOWS
MATERIALS
Brown leather material
White leather material
Gold and silver stone
Marko heel
fiber
light Marko
black lining
STEP ONE
Cut your fiber and Marko heel to particular shape,apply gum to both fibre and light making them gum together.Apply gum to both black lining and the insole.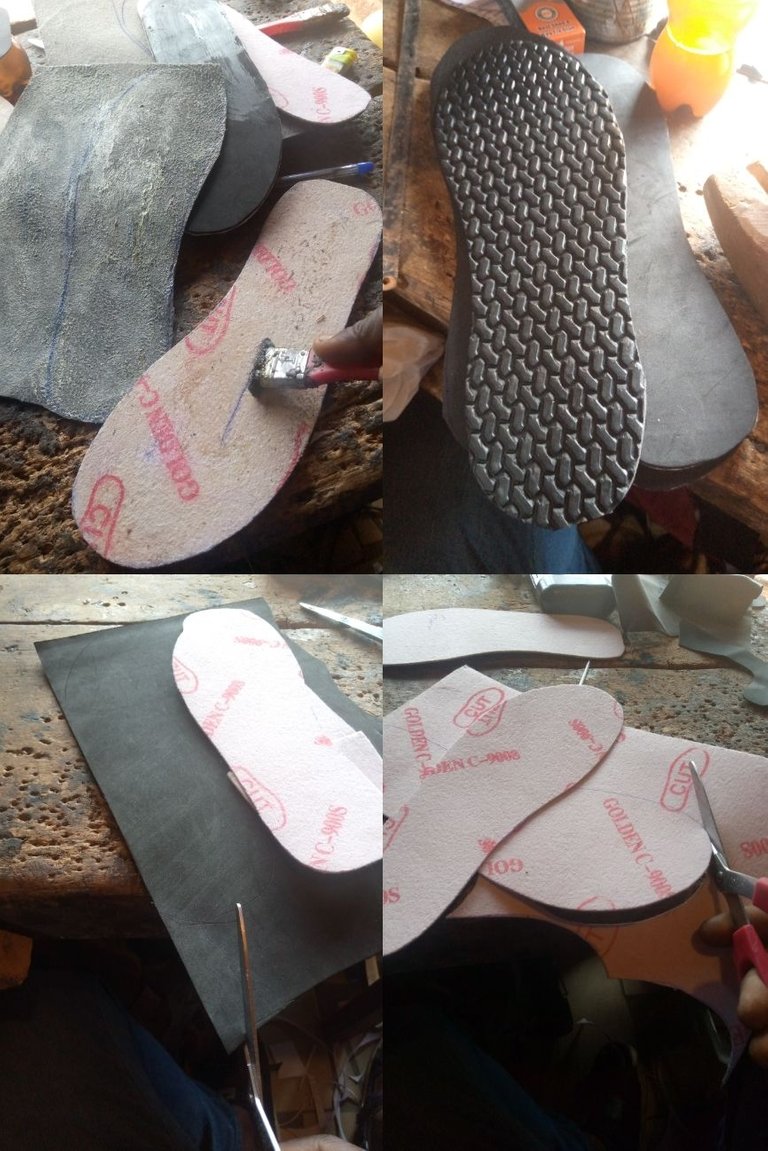 STEP TWO
Cut your brown and white material then get your lining ready,apply gum and gum together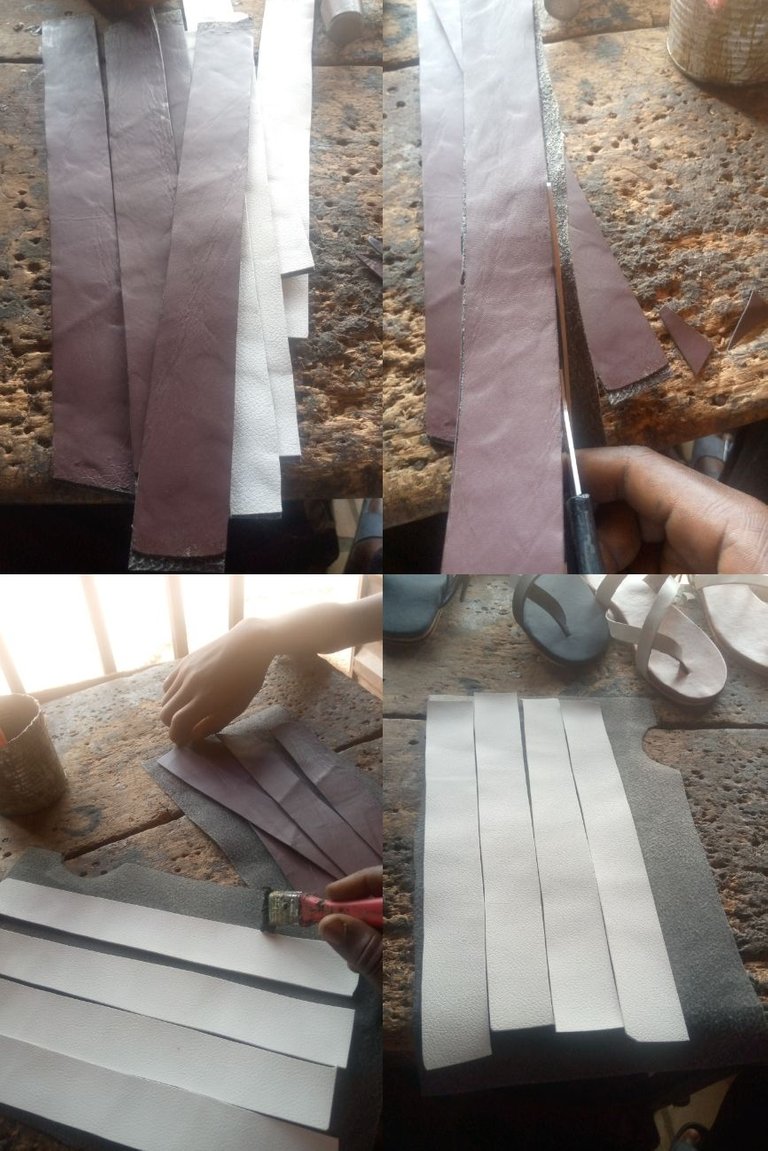 STEP THREE
We are making a cross pattern for the twins,now you will get your last ready and apply gum for proper lasting.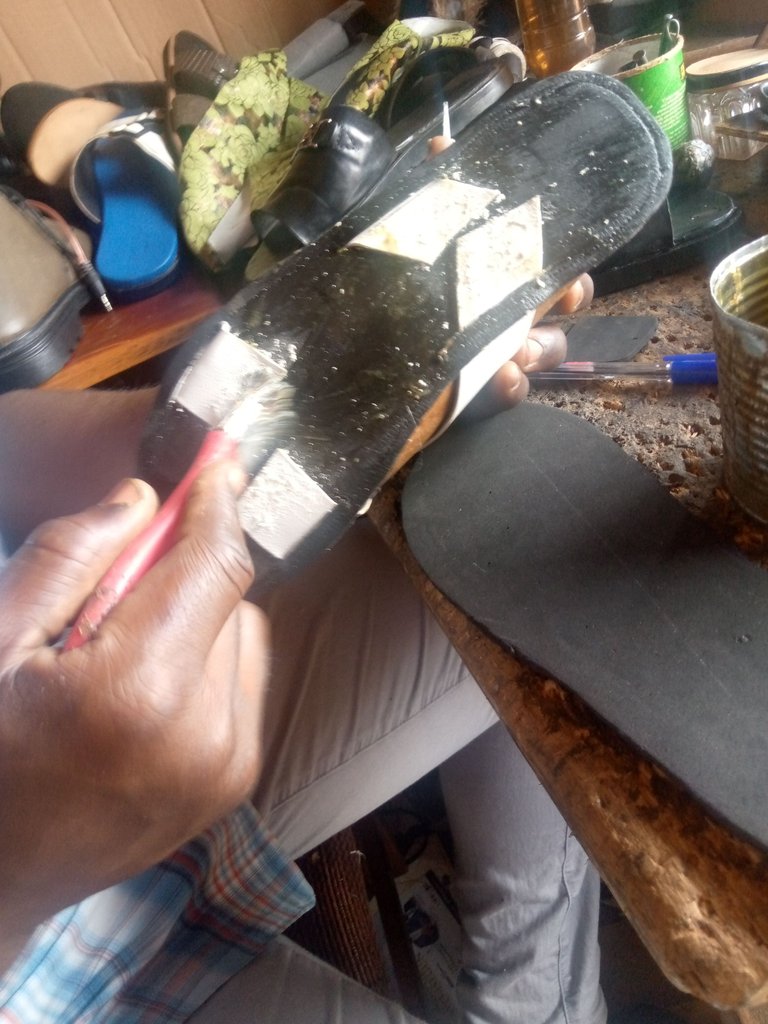 After lasting,file Your palm using the filing machine for proper shaping.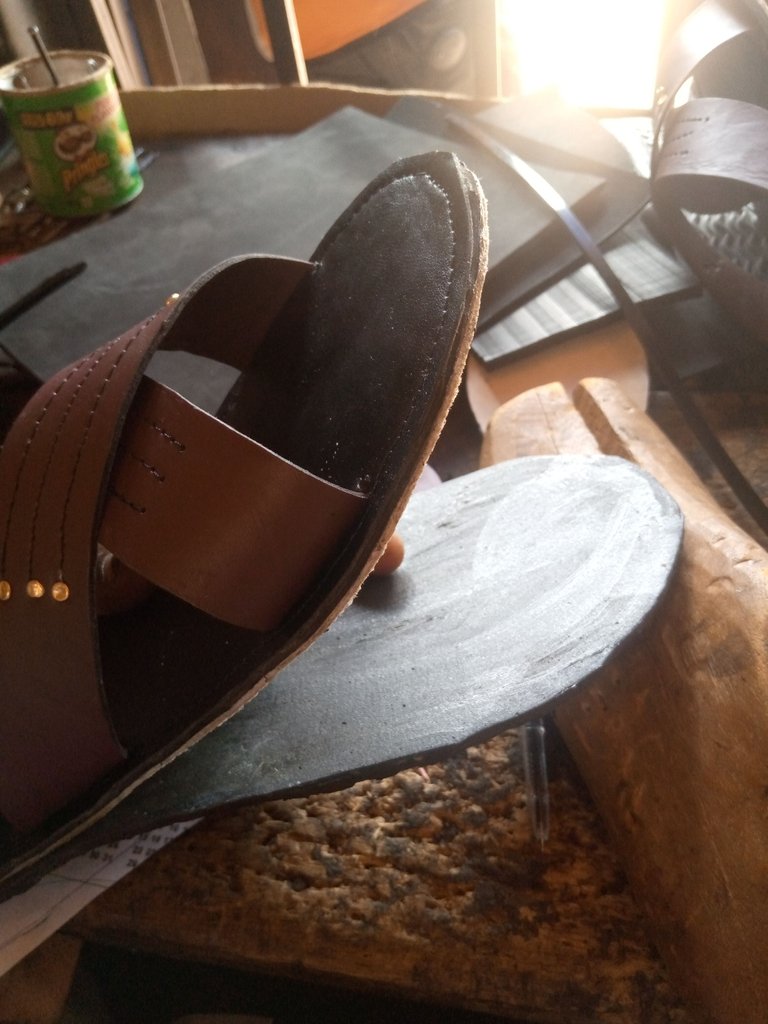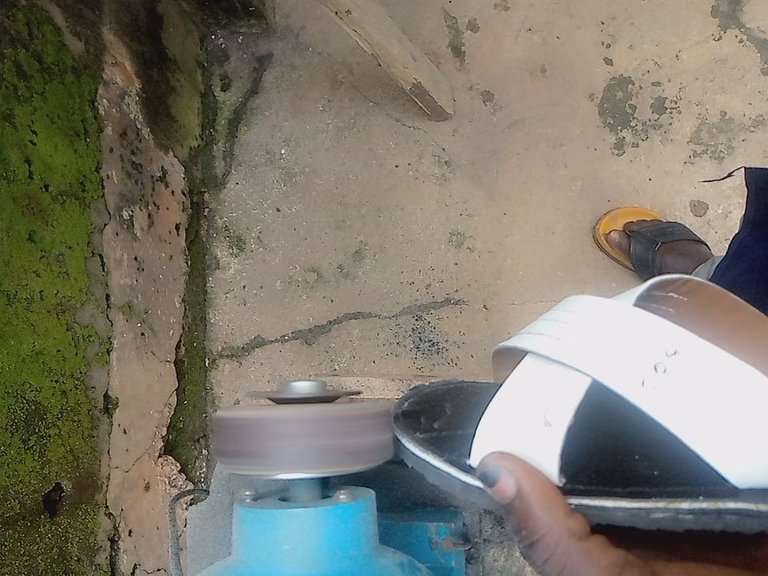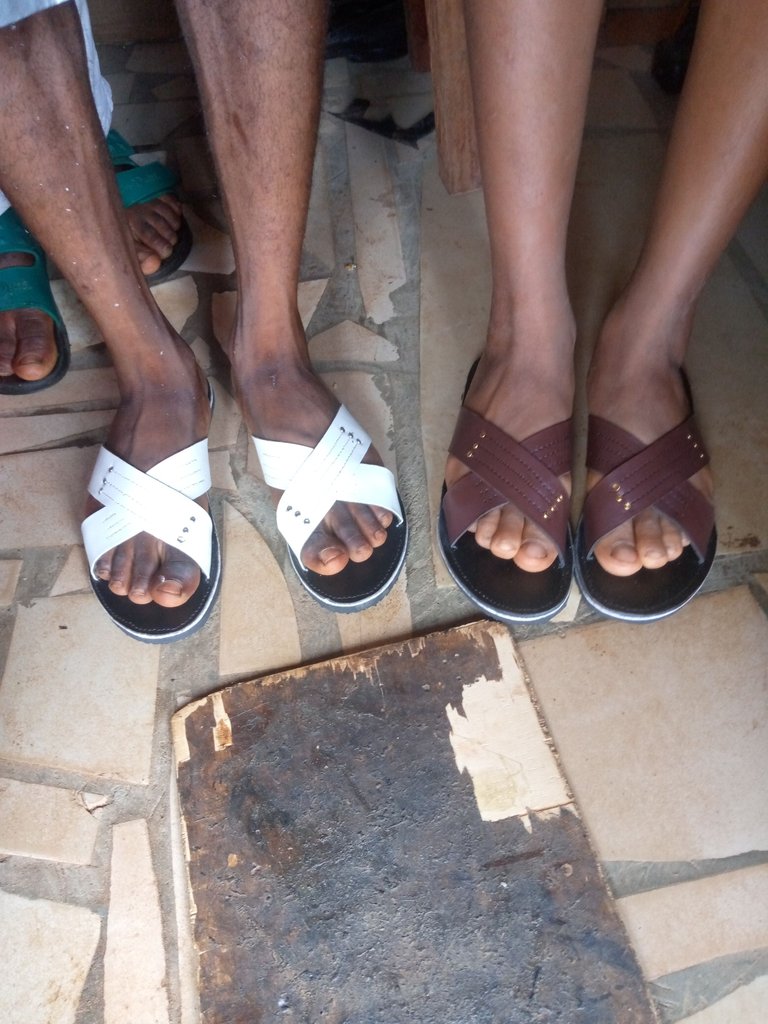 TWIN'S BROTHER WEARING THERE PALM SLIPPERS
NOW THE PALM SLIPPERS NOW IN SHAPE AND READY .
---
---