POBSTREET:THE RELATIONSHIP BETWEEN HIVE AND PROOFOFBRAIN
The relationship between hive and proofofbrain is that they co-exist.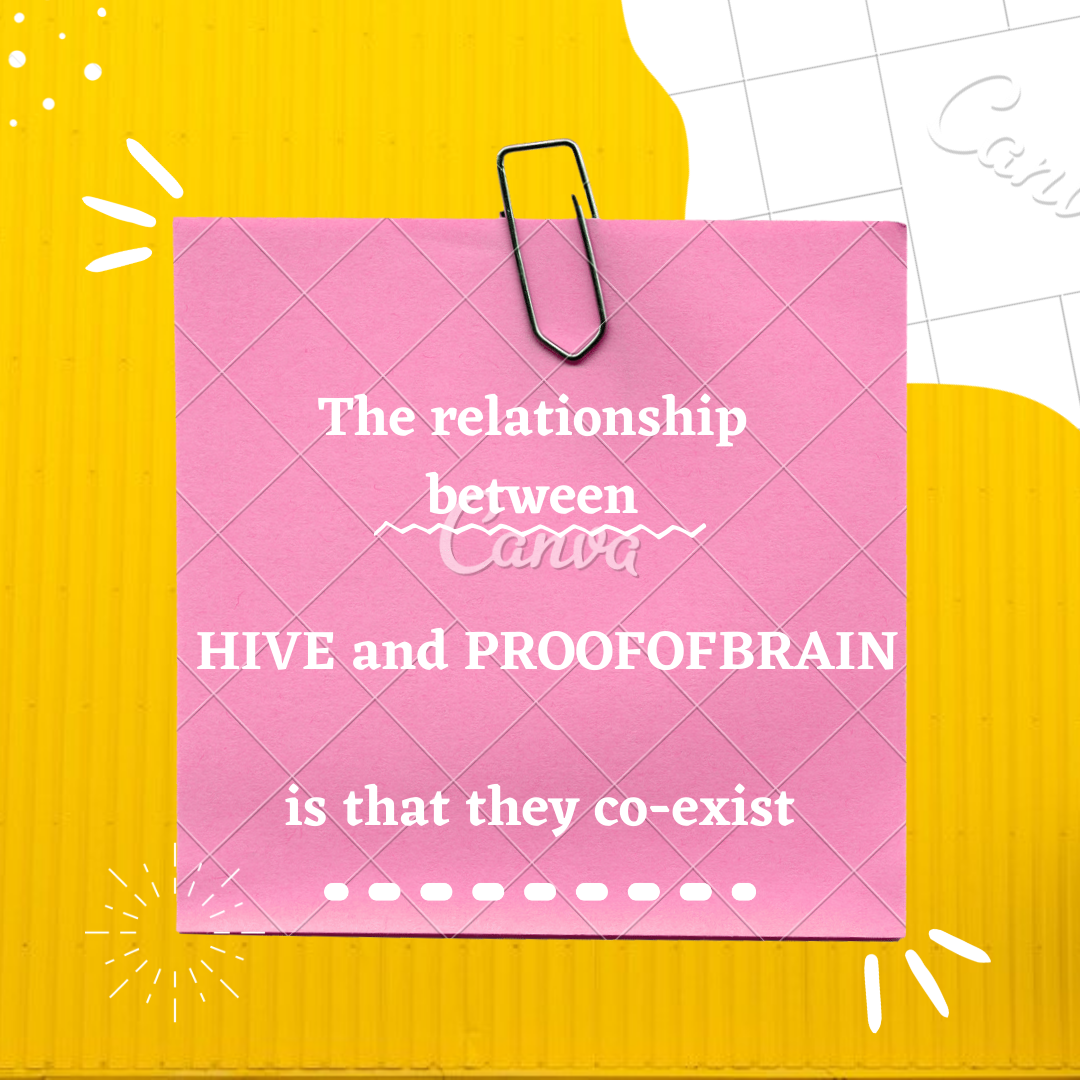 HIVE
Hive is a blockchain which different individuals put in hard work and made it to become a great community, where people post contents and are rewarded for their efforts by votes from other users and the users who vote the authors are also rewarded. Hive is more like a decentralized platform, it is a fast platform where you don't need high transaction fee to transact.
PROOFOFBRAIN
Proof of brain is a community on the hive blockchain which has active users that create quality contents and are rewarded with votes and also their token which is pob token.
THE RELATIONSHIP BETWEEN HIVE AND POB
Proof of brain and hive has a co-existing relationship in the sense that even though proof of brain has it own website whenever you want to access it you need to make use of your unique hivesigner keys which was gotten when you created your hive account. And whenever you post on proof of brain website your posts also appears on hive platform.
The proof of brain community also adds value to the hive blockchain because it gives hive users reasons to be more active on the blockchain.
They have a good relationship of bringing users from different parts of the world together to interact and exchange or learn of new ideas.
The relationship that exist between hive and proof of brain is that they have the same goal which is to curate quality content and bring more users into the platform.
Thanks for reading my post 🙂 and also special thanks to @insight.pob and @onealfa.pob for bringing up this wonderful contest.
---
---