Abundance.Tribe's BiWeekly Question - How Do You Keep Yourself Grounded?

What i do to keep myself grounded is playing songs in my phone each day, and by so doing it, i will stimulate my brain and put a positive kind of feelings, whereby the energy will be flowing at any point in time.
I can not endeavor to think of the covid as a whole because It will have to make me feel bad, rather, i play the songs on my phone's to keep me busy and entertaining, that is when i will not have to think too much about what is going on around humans in the society.
Things like this make human think about himself more and more each day and would never get tired of thinking of best answer to what he is to add or to give solutions to the matter at hand.
Covid crisis always make me feel bad, i will not say that i enjoyed times like this but what i will say is that, i always device a means of getting the best used of this kind of moment by doing the one thing which i feels may make me happy.
When playing the songs, i will first of all, put the songs that i love so much at the front, those ones will be playing first and as times goes on, it will have to make a way for another songs to come up and joined the queue.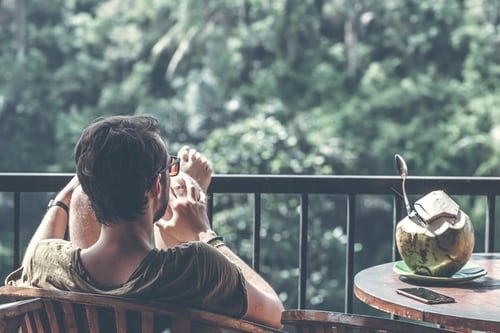 Honestly, music stimulate our energy, it make us great, greater and greatest, i so much love listening to good songs with good vibes, to me is just like listening to life and sure will make you much happier.
Happiness can be seen in places where songs are plays, that is why, you see some people, nodding their heads when they hear good vibes from song's, you will hear some says, it is my favorite kind of music.
And what they mean is that, they like the songs and want to be listening to it always, the see the song as life to them, it thus make them happy.
Happiness is free, so no matter anything, i do not think it worth taking your happiness away from you. i keep my ground in times like this in happy mode.
I do not let anything stop me from seeing it all through, i put bad thoughts aside and i focus on positive thoughts and response.
The kinds of songs i will always love to listen and reflex my mind on in time like this is blues, "that is soul music".
Soul music make one reasons positively, it brighten your heart and it also open your eyes wild, like you are swimming in the pool of ocean.
So, i am saying to anyone out there that is going through the covid measures to Join and study my ground and follow it to get his/her heart filled if finds it interesting.
Learning from others is a good start and it always help in settlement of life challenges and what life may want to bring to you.
Be it negative or positive learning from past experience is a good start and must always keep you grounded.
---
---