Enjoy Espresso coffee + Bear Brand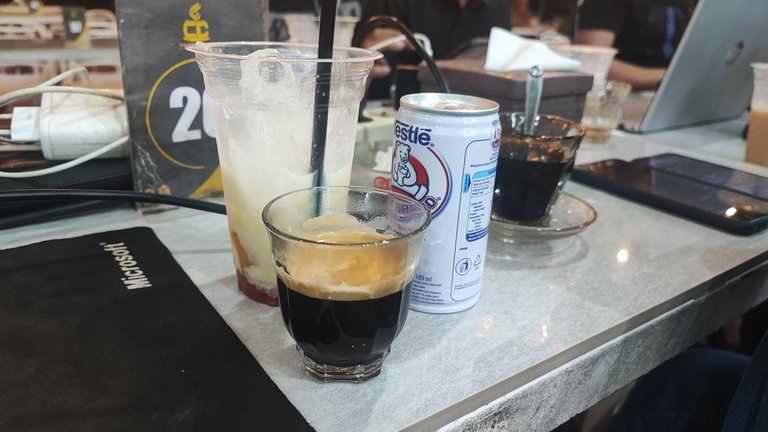 Good evening friends wherever you are. I hope that your days will be very pleasant and of course you can enjoy a better and more correct life. Moreover, I really hope that you are in good health because if you are in good health, of course you can do various things which certainly won't be an obstacle. and that is of course highly expected by people today to be able to enjoy their lives better.
at night I certainly get one of the opportunities to go to a place which is certainly very interesting for me to visit where it is one of the Cafes but in cafes I always find one thing that is innovative and also very interactive so from that I am very I love visiting that place. One of the menus that I enjoyed tonight is espresso coffee mixed with pure milk from Bear Brand
This is one of the very delicious menus because there is a mixture of honey in it and the taste of pure milk is also very good and very interesting for us to enjoy because of course we can feel how extraordinary the sensation is in the mixture of espresso coffee and milk because it is one of the new menus and also very interesting to enjoy and I really like it.
even some of my friends really like the new menu and of course the price itself is quite expensive compared to some other types of coffee because of course this is a premium taste of course it is offset by the price but we can enjoy it occasionally because this is a very interesting thing to drink we drink and when we want to try something new he and this is what I will share with the same number of friends in the future which of course will discuss different things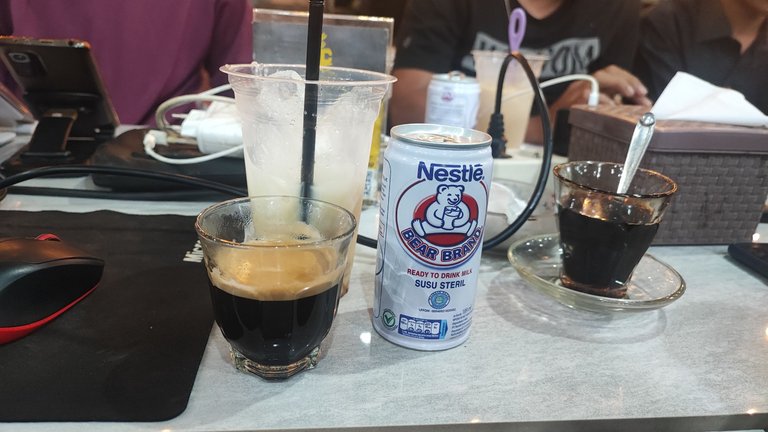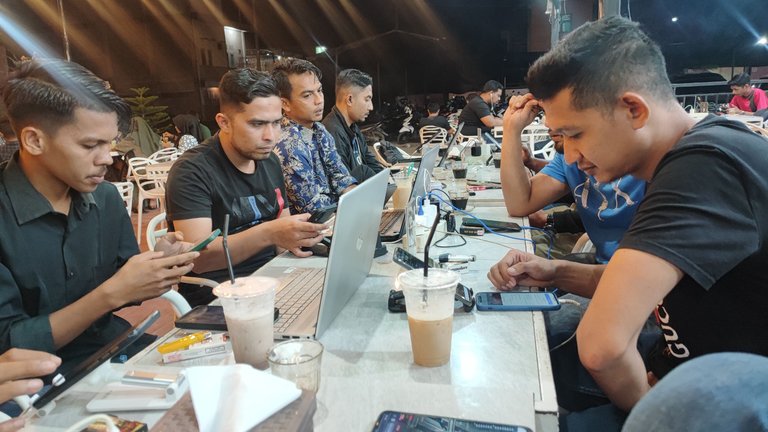 All This Photo Taken With :
---
| Photography | Landscape |
| --- | --- |
| Location Photo | Aceh |
| Camera used | Smartphone |
| Photographer | @hattaarshavin |
---
---
Register an Tokocrypto account

---
---