Cheesy Cauliflower Broccoli Bites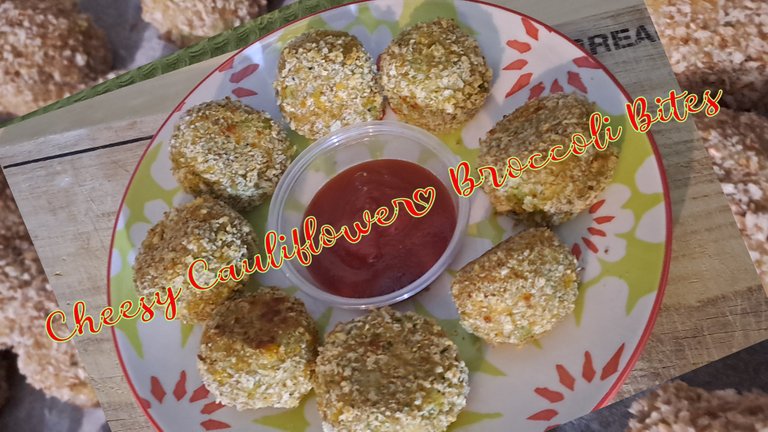 Greetings from Rustenburg, South Africa!
Today I will be sharing the first of what is sure to be many recipes. As a busy mom, I do a lot of food prep and like to focus on creating recipes and meals that everyone in the family, even (and especially) fussy toddlers will enjoy. It is not always an easy task but, these oven-baked, crumb coated cheesy cauliflower & broccoli bites come pretty close.
**Note: While making this I ran out of breadcrumbs and had to make my own. It takes a little bit more effort and time but the results are well worth it! Store bought will work too, but I liked these so much that I decided to include instructions on how to make your own.
Mini Recipe – Breadcrumbs
Makes 2-3 Cups of breadcrumbs (100g)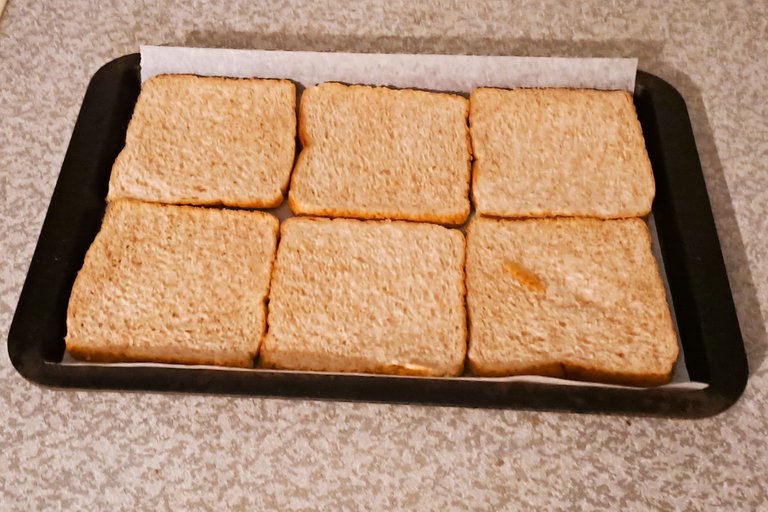 Heat oven to grill. While waiting for that to heat up, line a baking tray with some baking paper and lay out six slices of bread as shown. Toast bread in oven, on lowest rack, flipping slices after 1 minute, till bread is lightly golden. Switch oven off but do not remove toast from oven yet! Leaving the bread in there as the oven cools draws out even more moisture, giving you more crunch without the danger of having the toast go too dark, which will ruin the flavour of your breadcrumbs.
To save time, I like to start the breadcrumbs first, then mix up everything for my recipe while I wait for them to dry out and cool.
RECIPE
Cheesy Cauliflower Broccoli Snacks/Sides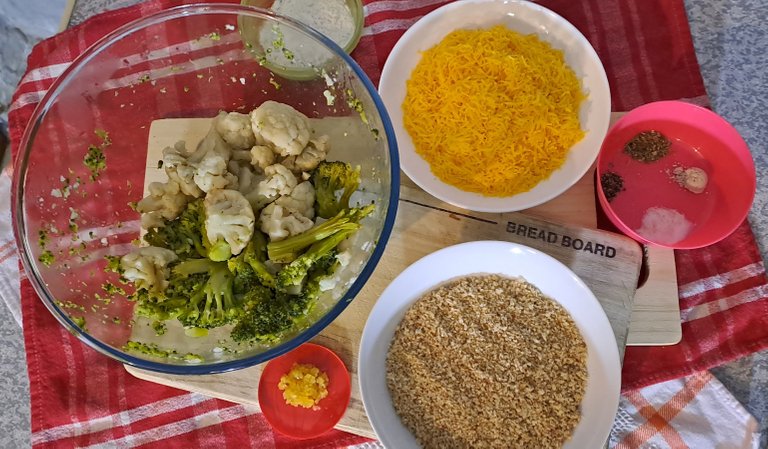 Ingredients
4 Eggs
3 Cups Broccoli (300g)
3 Cups Cauliflower (300g)
2 Cups Cheddar Cheese, Grated (150g)
1 ½ Cups Breadcrumbs + Extra for coating
1 Tsp Crushed Garlic
½ Tsp Brown Onion Soup
*1 Tsp Salt
¼ Tsp Pepper
½ Tsp Oregano
¼ Cup Flour
Method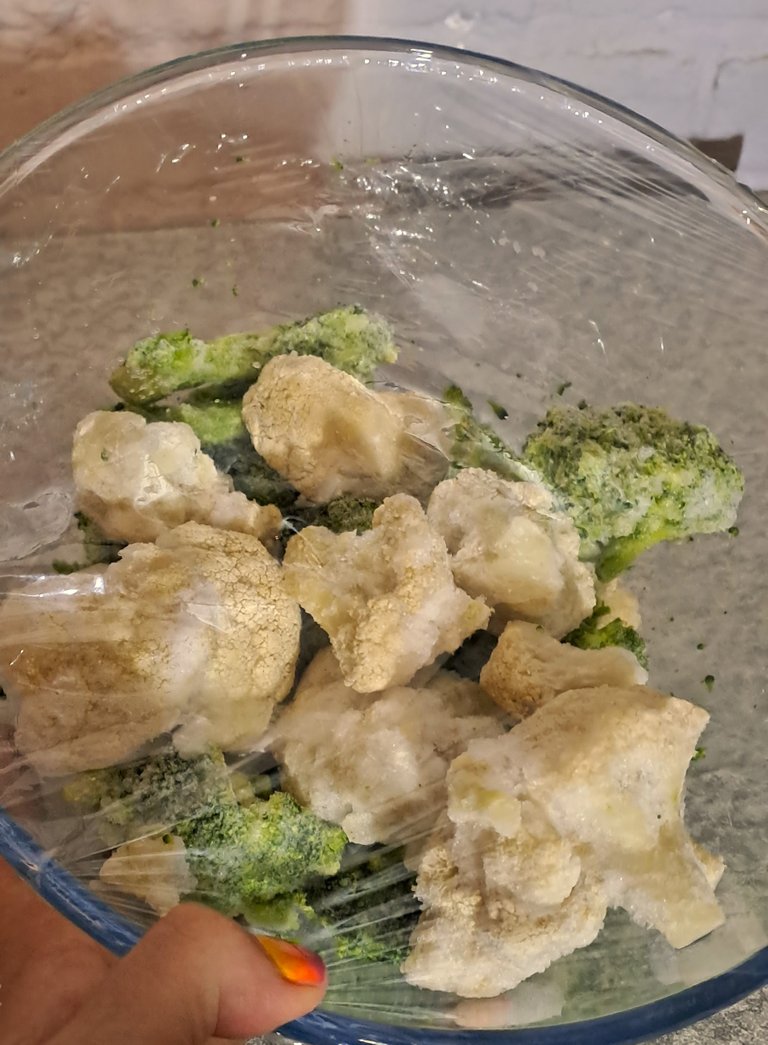 Steam Broccoli and cauliflower together in large bowl, I used don't own a steamer and usually use the microwave for this step. Once done, set aside to cool. This is the perfect time to get back to making those lovely breadcrumbs!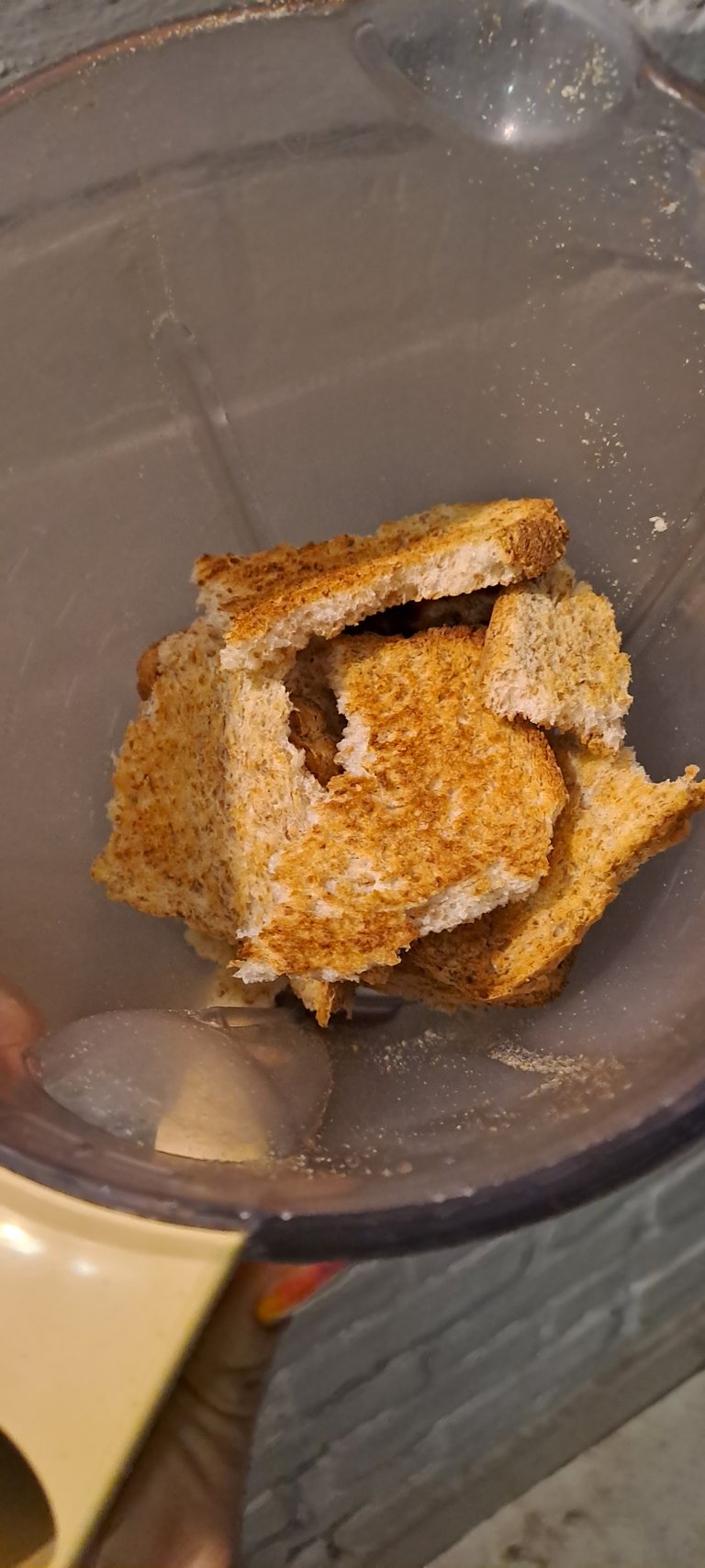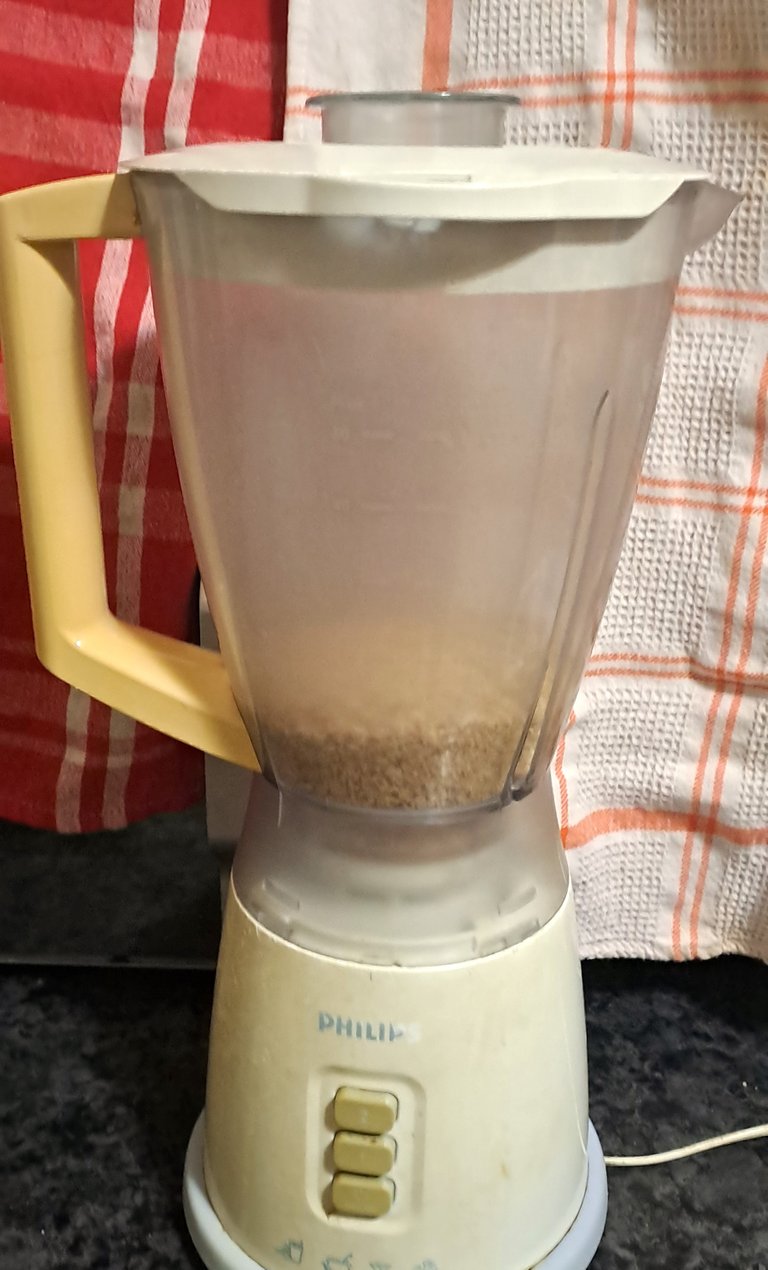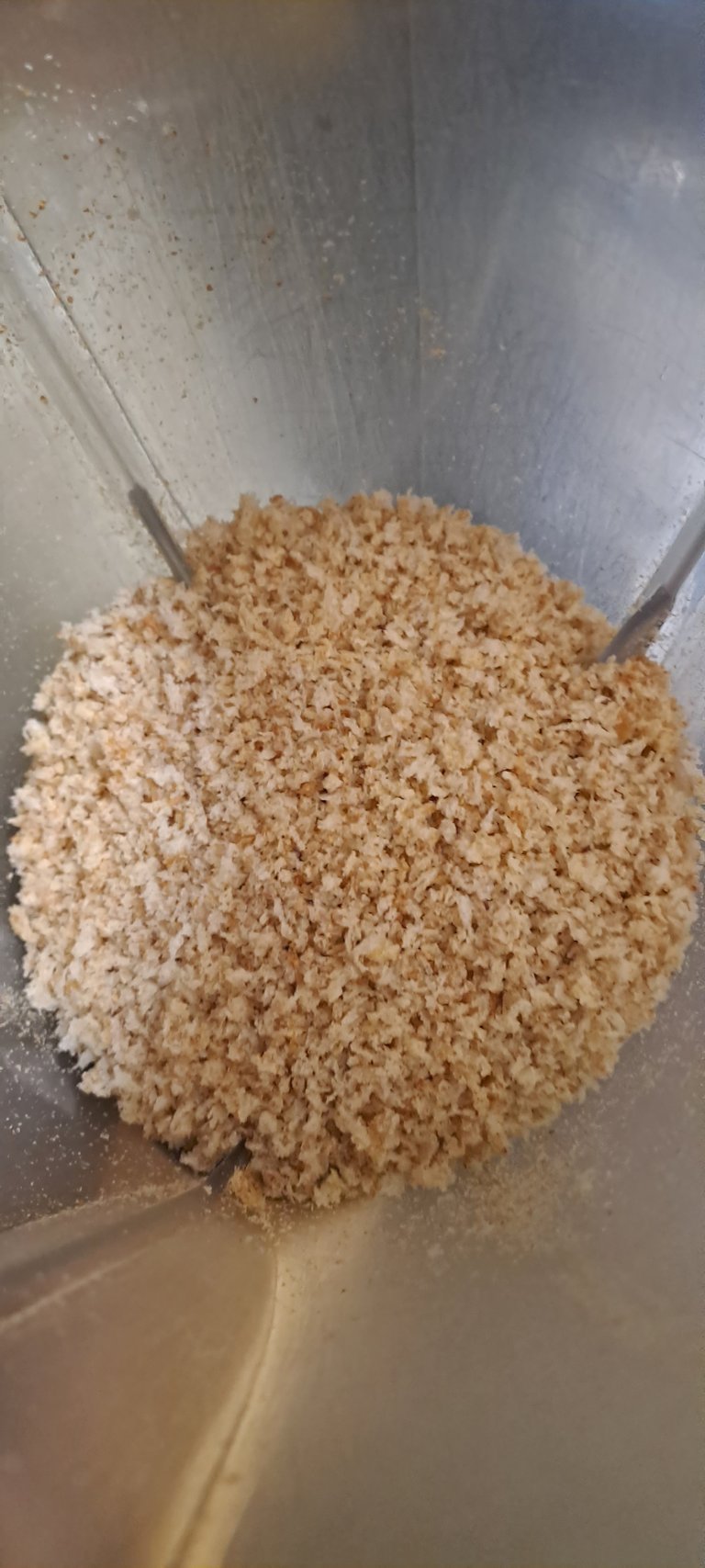 Once cooled, tear slices of bread into large chunks, as shown, and drop them in a blender, it might be easier to do this in batches if your blender is smaller, like mine. Now just keep using the blender on pulse until you have something resembling the photo and you are all done. Pour crumbs into an oven safe glass container and place back in the oven, the last bits of heat trapped in there will dry the crumbs out even further, trust me, it is worth it.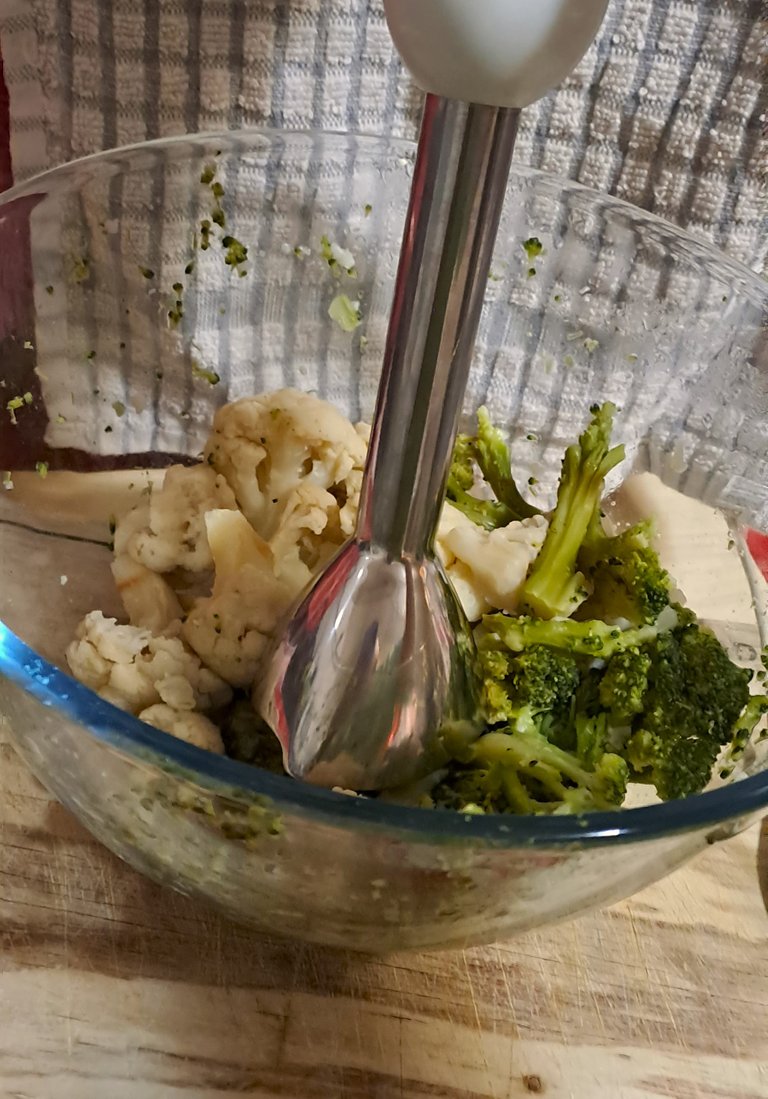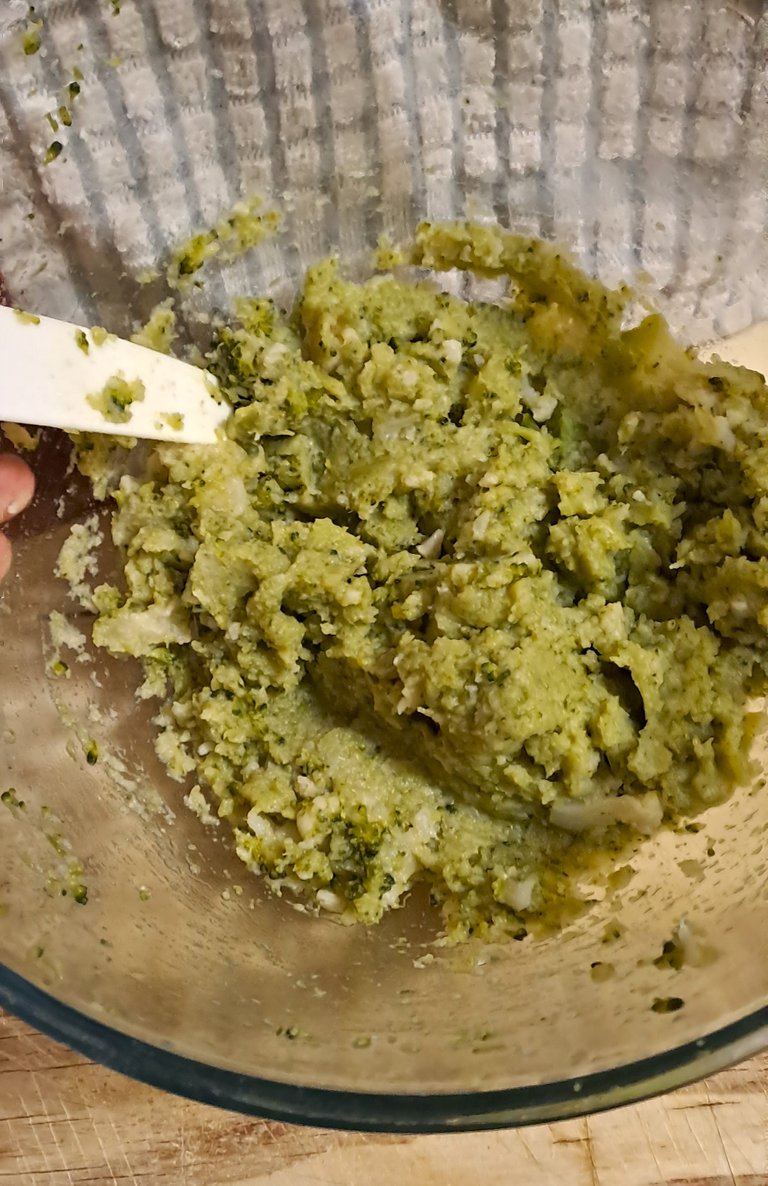 Using a stick blender, (or the same blender from before if you don't mind the extra clean-up work), process the cauliflower and broccoli in a large bowl until there are no large pieces, as shown.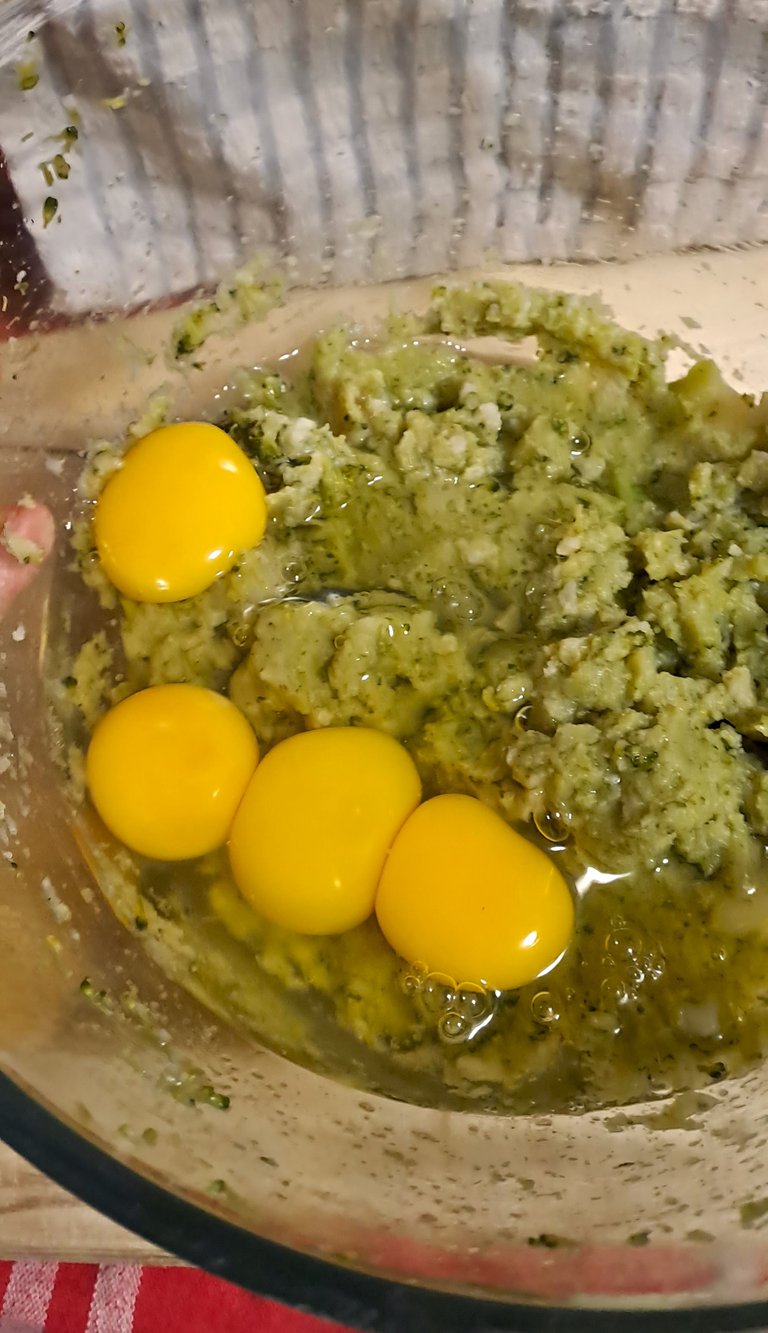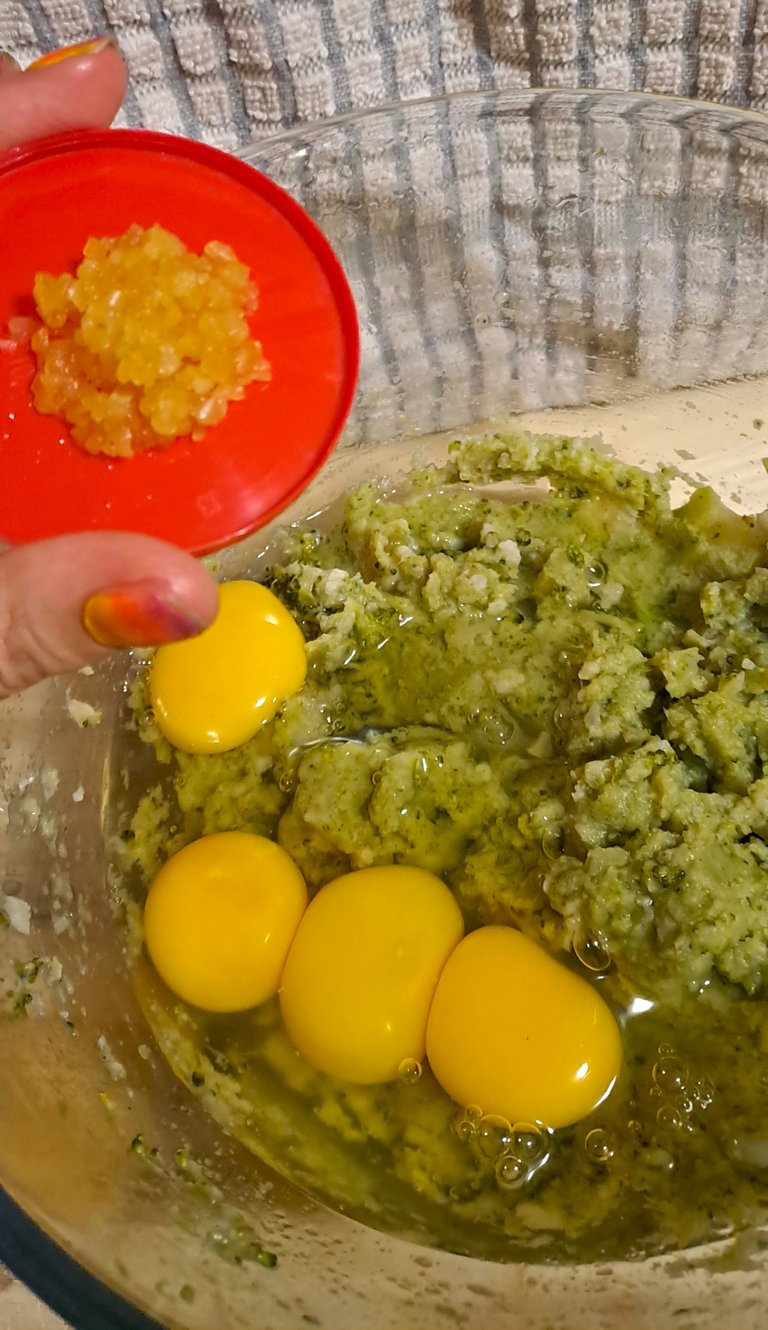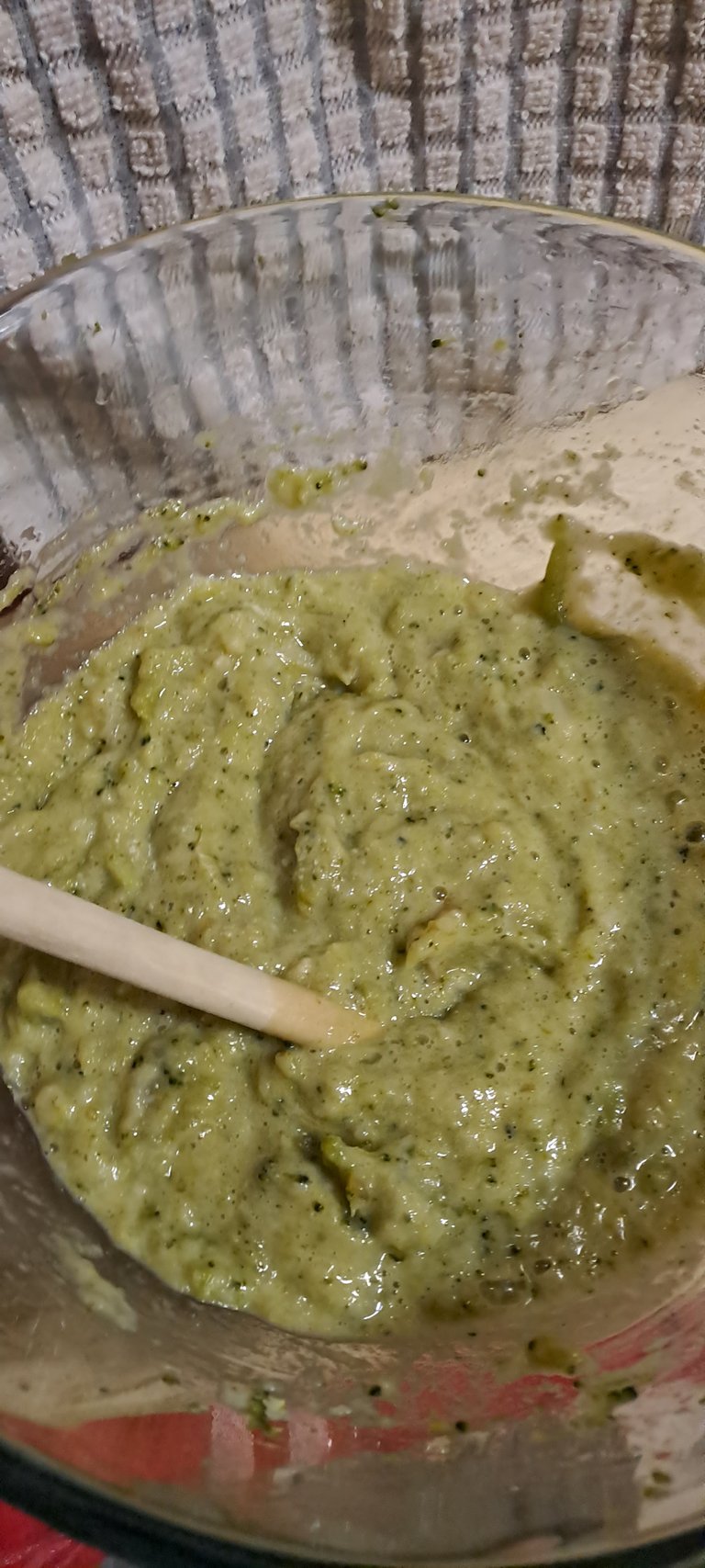 To broccoli mixture, add the eggs and garlic, then mix well.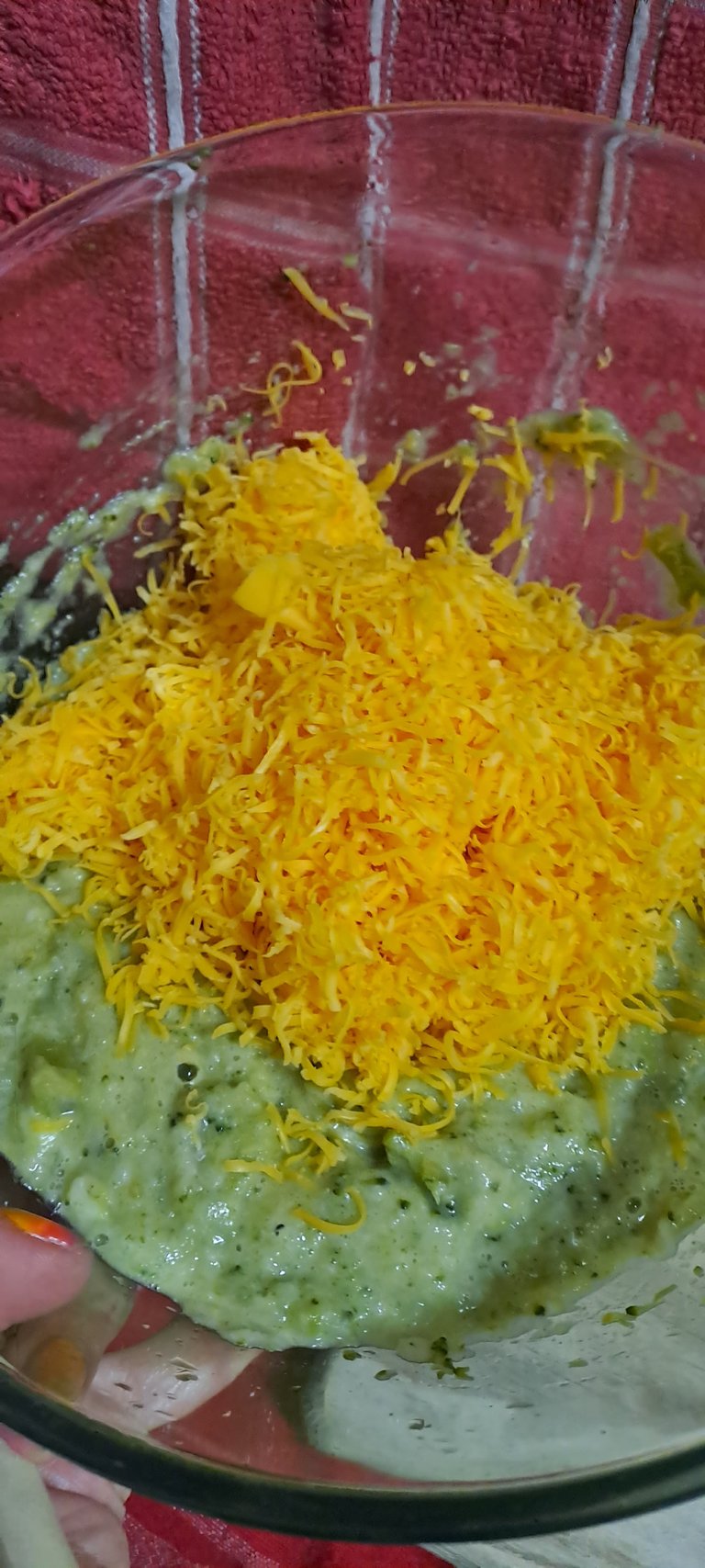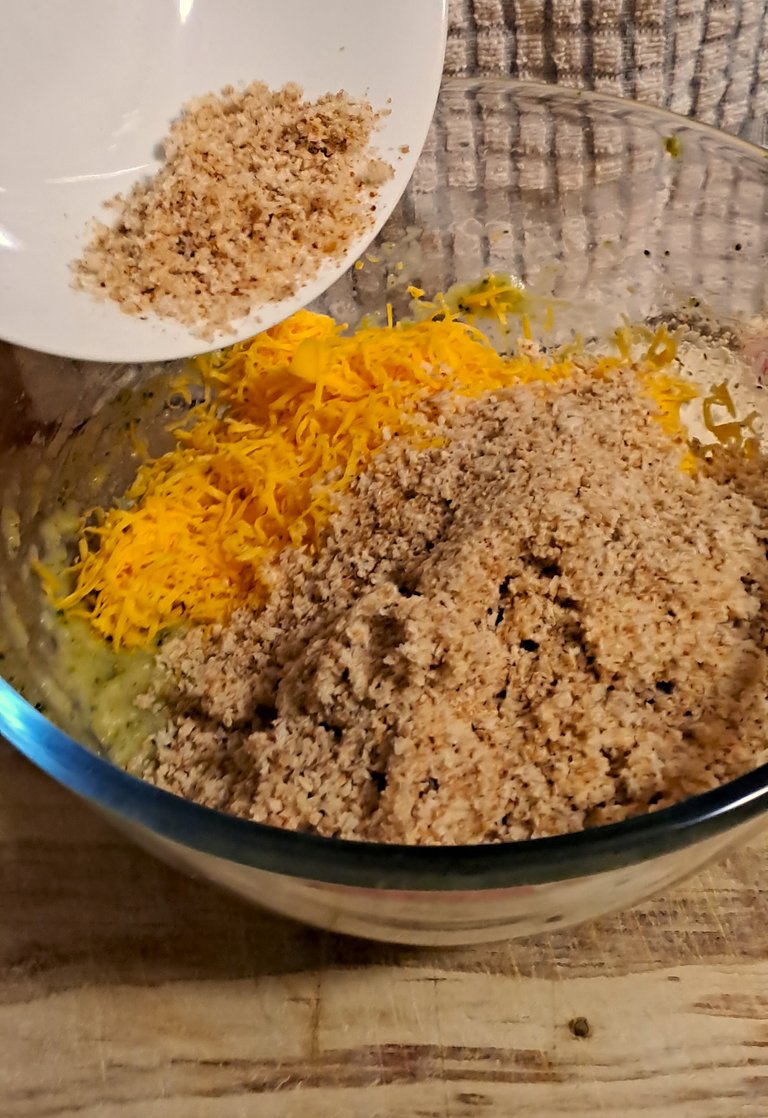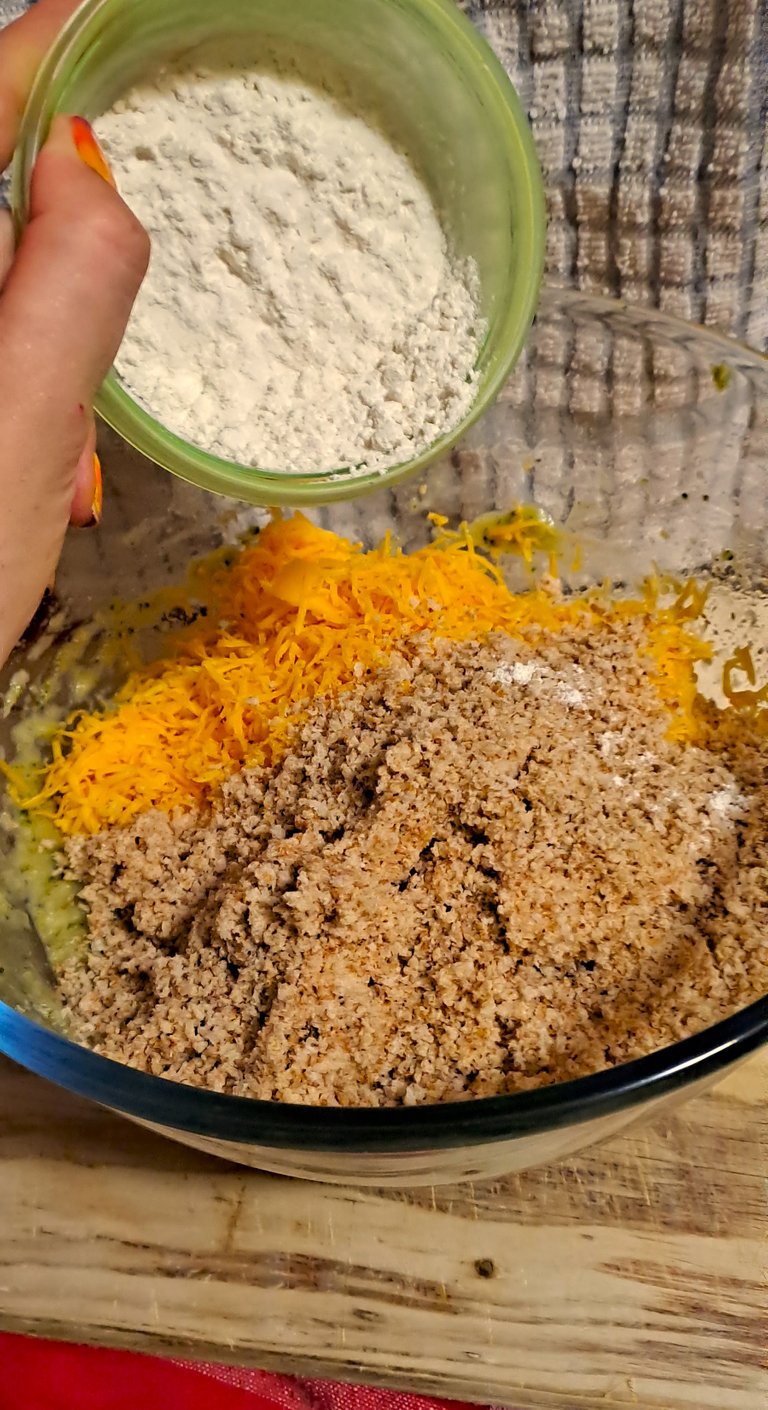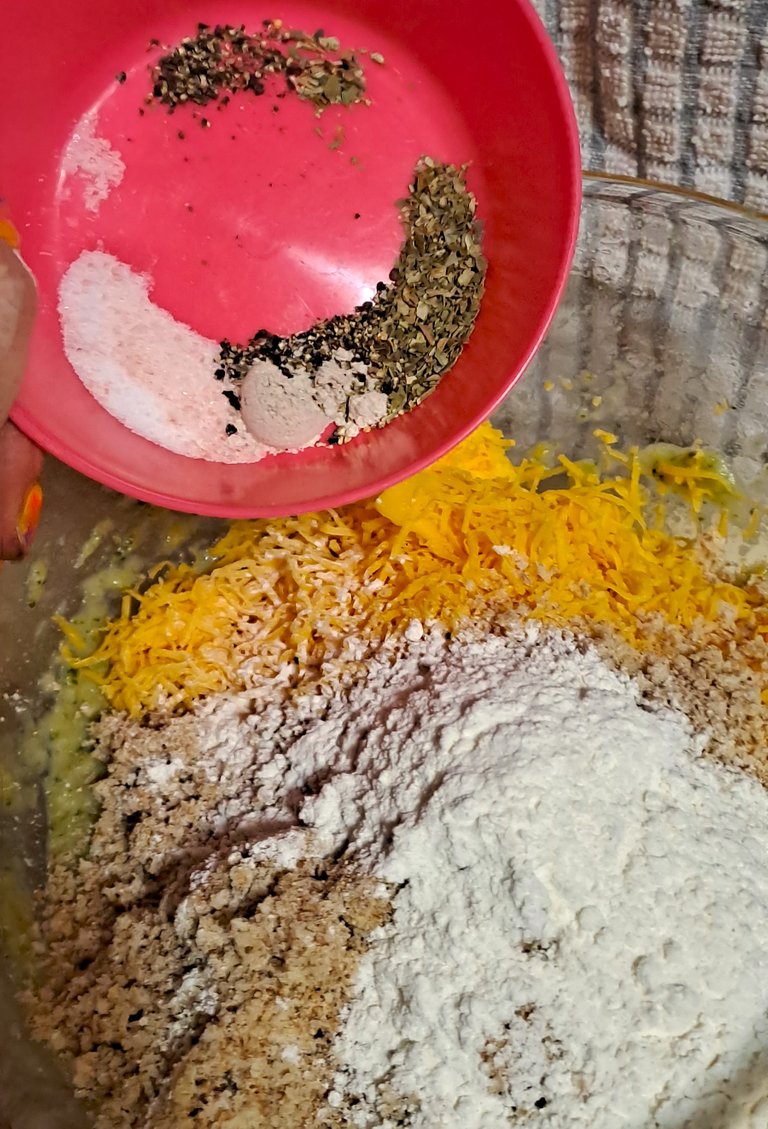 Add cheese, breadcrumbs (1 ½ cup, saving rest for coating), flour and assorted spice.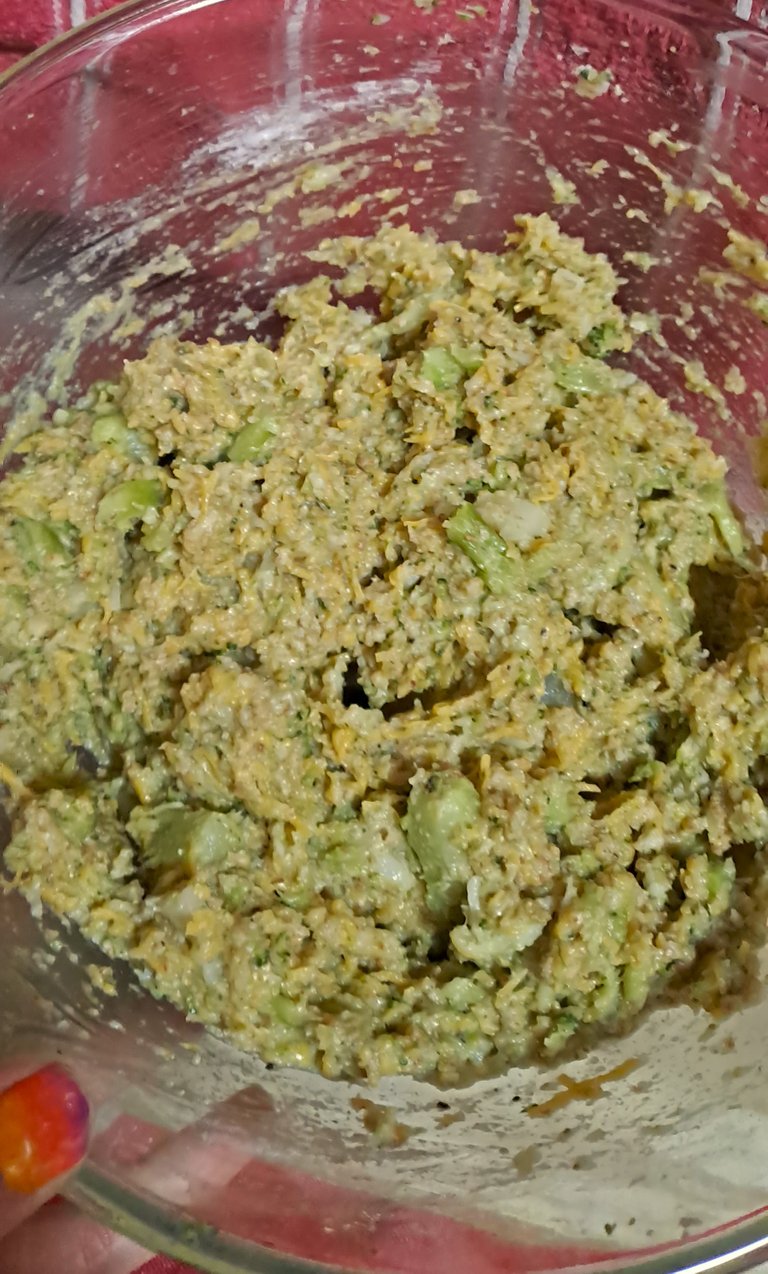 Mix it up until you have something that resembles the photo above.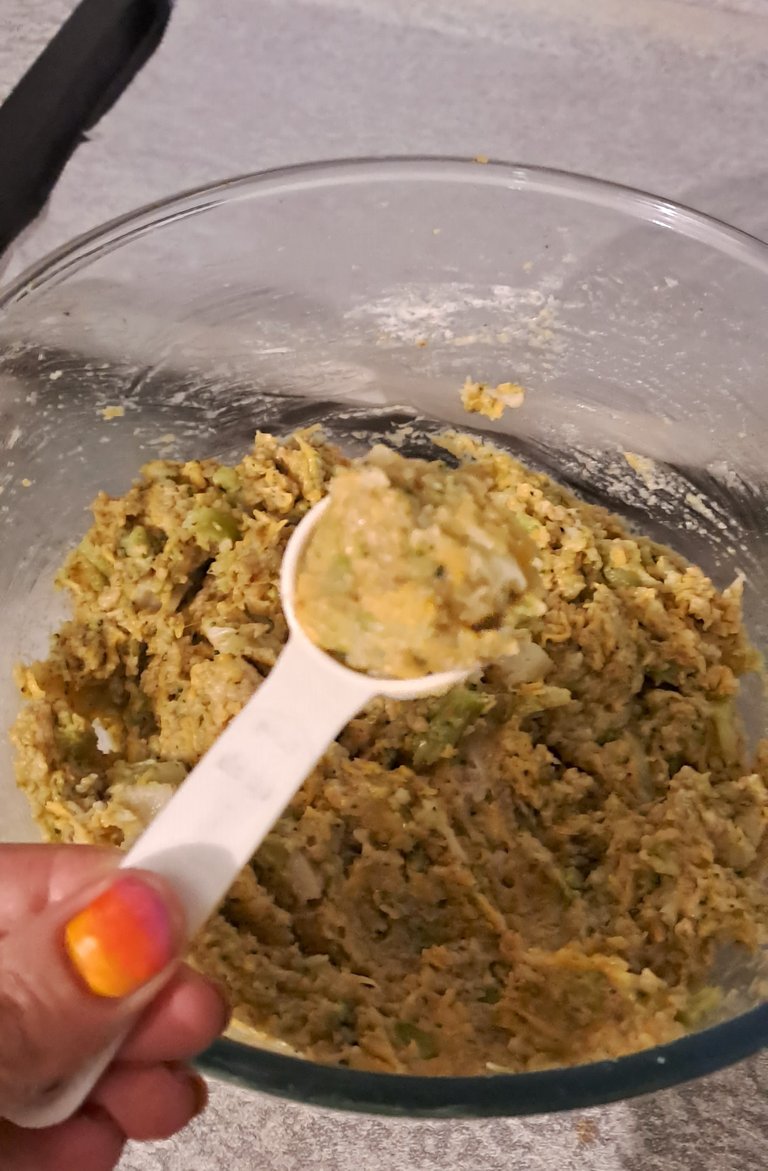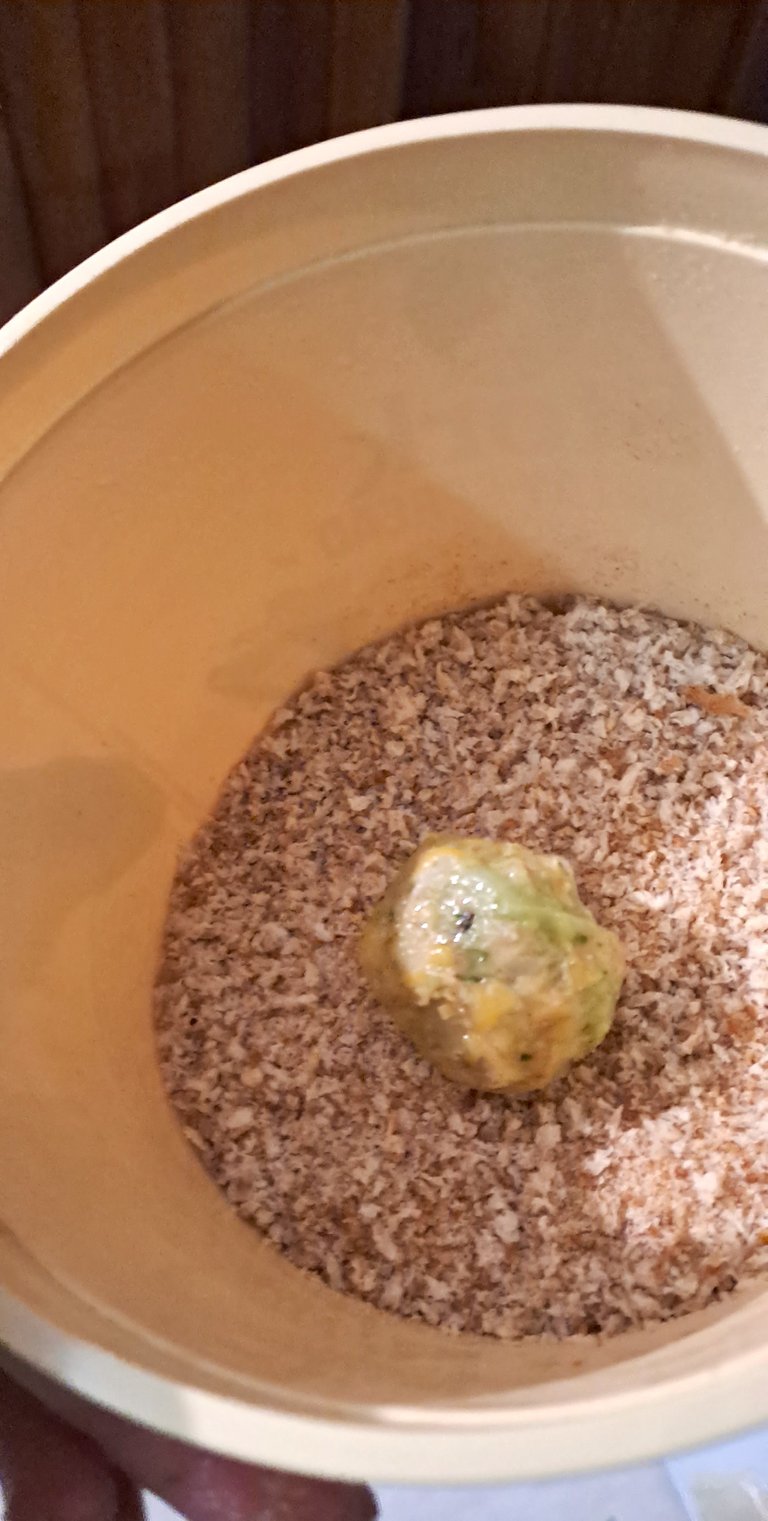 To shape the balls, pour a tiny bit of oil into a container, dip a tablespoon sized measuring spoon into the oil, shake off excess, scoop up some of the cauliflower 'batter' and gently roll between hands, compressing just the slightest bit. Gently drop your newly shaped ball into the remaining breadcrumbs and roll to coat.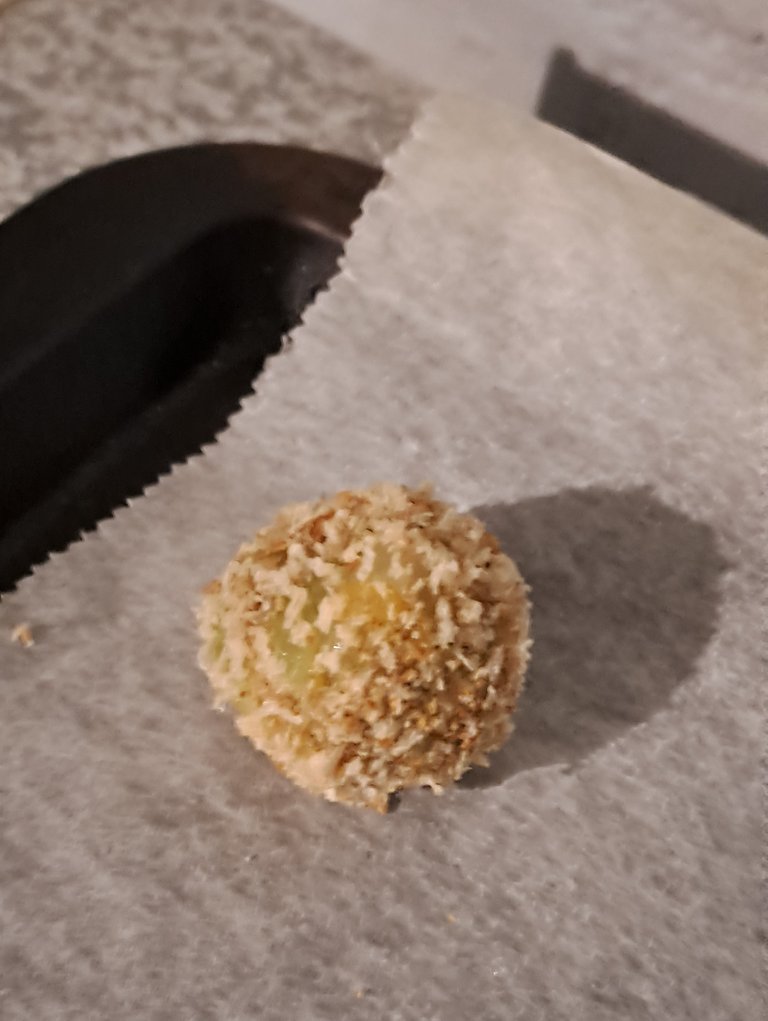 It should look something like this.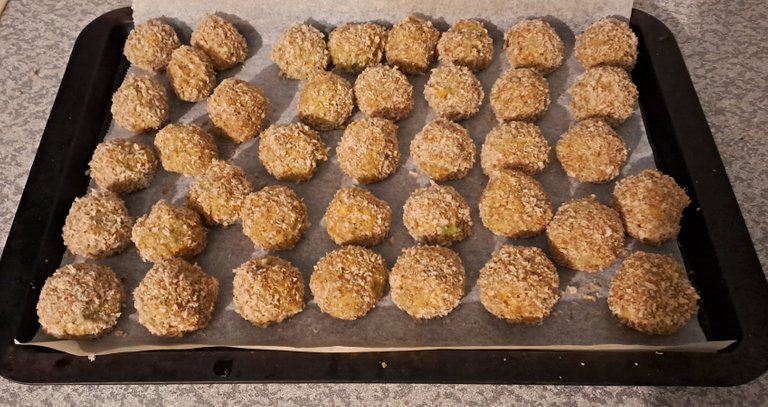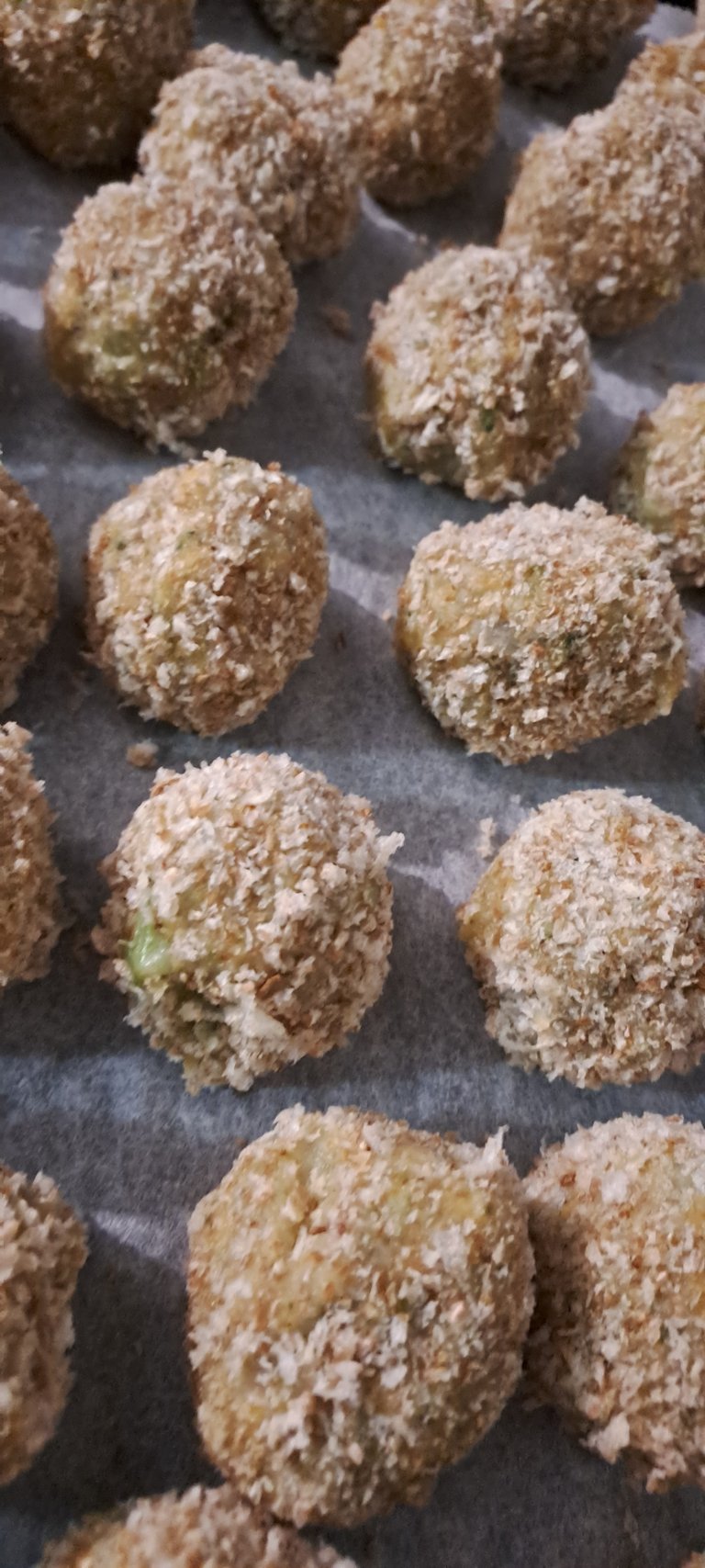 Freezing:
Space them apart on a baking sheet lined with non-stick paper and leave in freezer for about and hour/ overnight. Transfer to plastic freezer bags for further storage after initial freezing period.
Baking Instructions
Preheat oven to 200C and bake for 20 – 30 minutes until golden brown and crunchy. Cook for an additional 5 – 7 minutes if baking from frozen.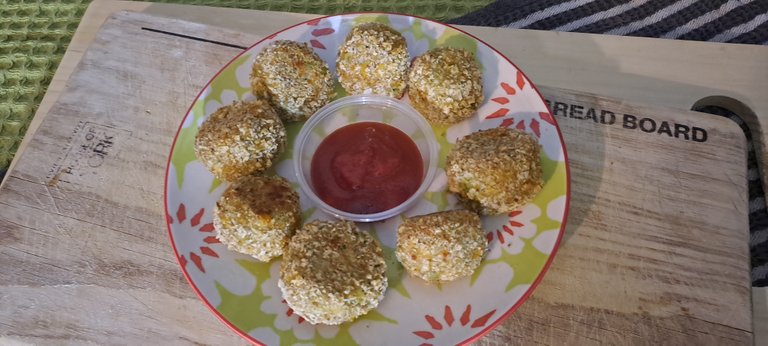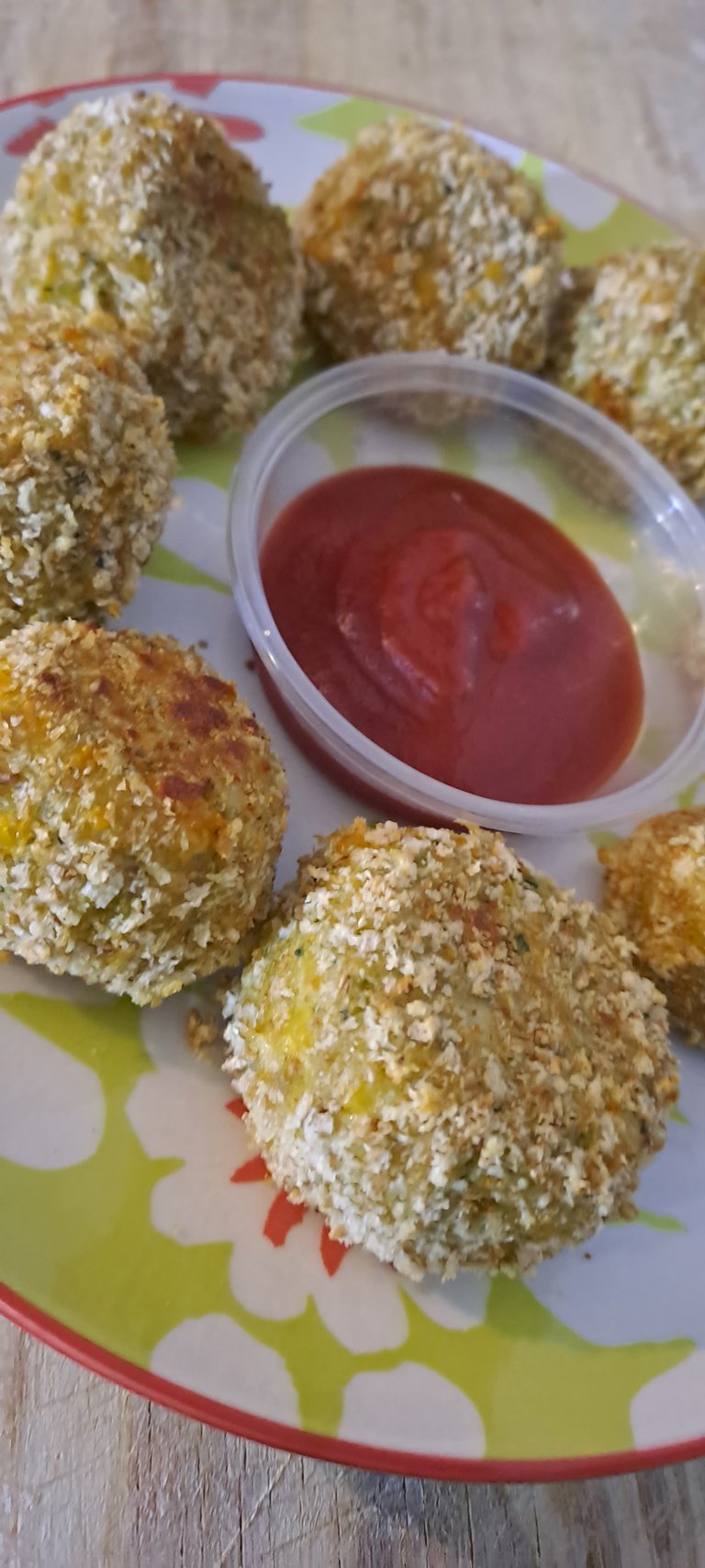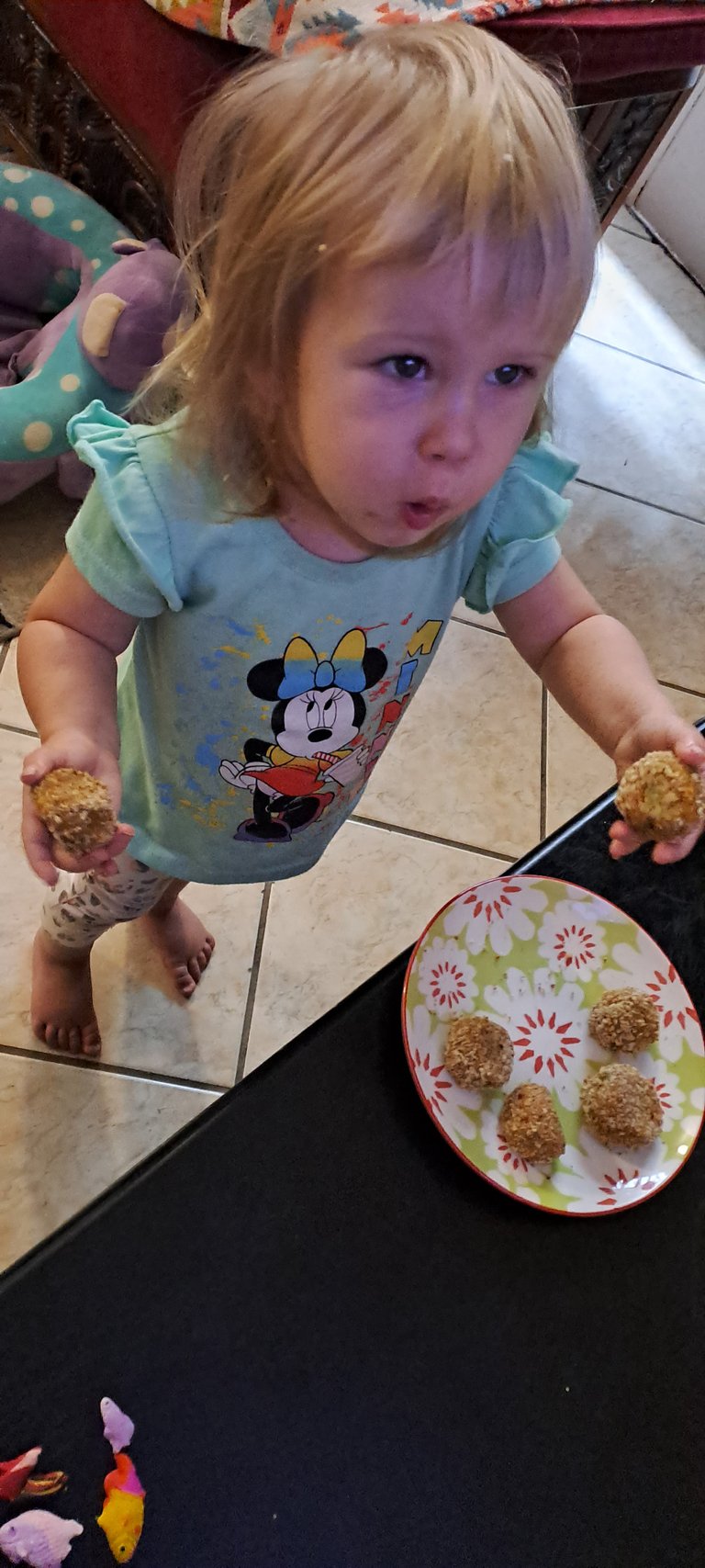 Well, that was my slightly long and hopefully not too complicated recipe! I baked a batch for Abbey's lunch (… and because I wanted a snack.) Judging by her reaction, she liked them just as much as I did.
Thank you for taking the time to read this, happy cooking and baking!
---
---