STRANGER THINGS 4 (Part 2); ARE YOU EXCITED ABOUT THE END?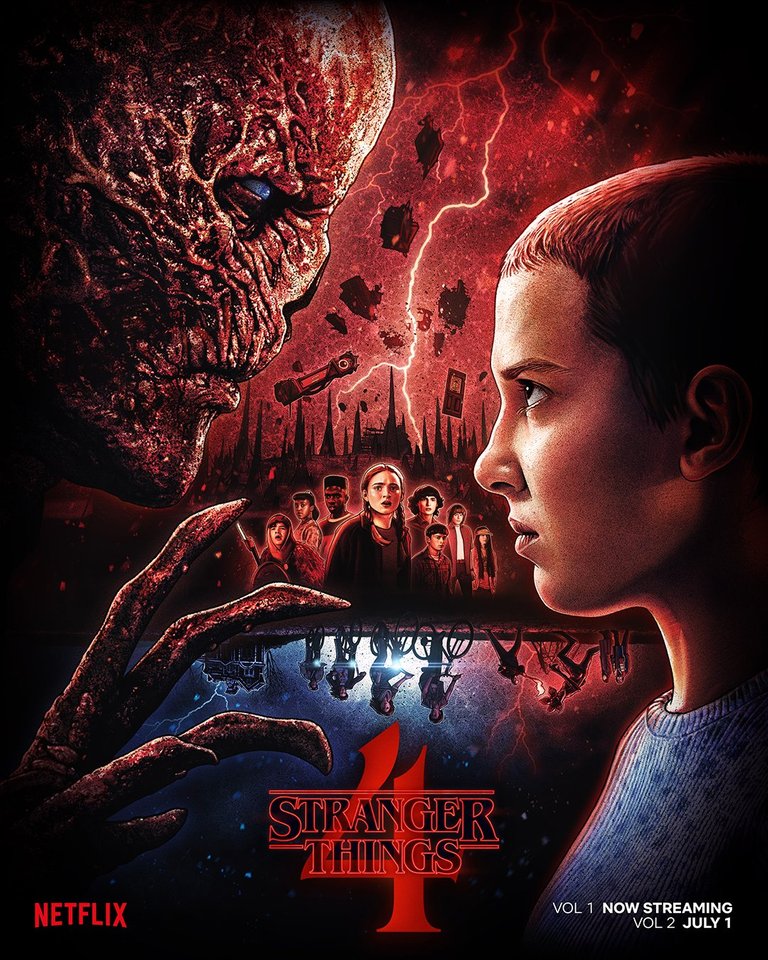 Hello everyone,
I got so excited when I came across this poster this morning. Stranger things 4 part 2 is coming out on Friday and ice been slowly counting days and I'm super hyped for this series. We all know how the first part went down but wait, I do hope you have seen this amazing series. If you haven't, you are greatly missing out. Stranger things is the best supernatural series ever in my own opinion. Absolutely everything you need in an ideal supernatural series is present here. New villains each season, the protagonist working together and harder to find solutions, the storyline connecting to each other like a Web and many more.
I really do expect a lot from this second part but it's so sad to know that one of the main characters will die. This was confirmed by the producers of the series. A lot of speculations have been going on online about the identity of the person that is going to die. Majority keep pointing Will out and that option is quite understandable. Will had suffered a lot in that series both in the first season and the second. He was trapped in the Underworld for a long period of time. I will say him being alive is a miracle. I still wonder amazing itvwas for him to be reduced. I have lots of questions though, why wasn't he killed immediately after being kidnapped? I could think of two reasons, he was humming his favourite song (we all know the importance of that in season 4) and he was said to be very good in hiding so he must have hid himself so well in the underworld that he wasn't found by the dark force. Every since he was rescued he hadn't been the same again. He's still connected to the underworld in some ways and so people speculates he might finally be taken.
In my own opinion, I don't think Will will be the one to die. I contemplate it might be Eleven. Often times when hero's appeared to be the one saving the days often times, they end up sacrificing themselves. As we all know, Vecna and Eleven have a strong connection as they go way back and their enemity is rooted being that Eleven was the one that sent him to the Underworld. I don't think Vecna will be kind enough to speare Eleven. I just hope Eleven's power is enough to conquer him. On the other hand too, I'm thinking it might be Max. We all know how she managed to escape death in the hands of Vecna. It was a huge narrow escape but I think he might come back for her since she still happens to be on his list.
Finally, I am curious to know the motive behind Vecna's killings and why he's targeting the troubled teenagers. Why not just go for Eleven especially during the time she lost her powers. Why go for helpless teenagers? Anyways, all my questions will be answered on Friday. I just can't wait. I'm excited about the series but kind of sad, this might be the last season. 😢 tho I'm not sure.
If you are yet to see this series and you are a lover of Supernatural movies, please do give it a trial. You won't regret it.
THANK YOU SO MUCH FOR READING MY BLOG AND HAVE A FULFILLING DAY.
---
---