UNIQUELY TOASTED BREAD FOR BREAKFAST USING THE FRYING METHOD.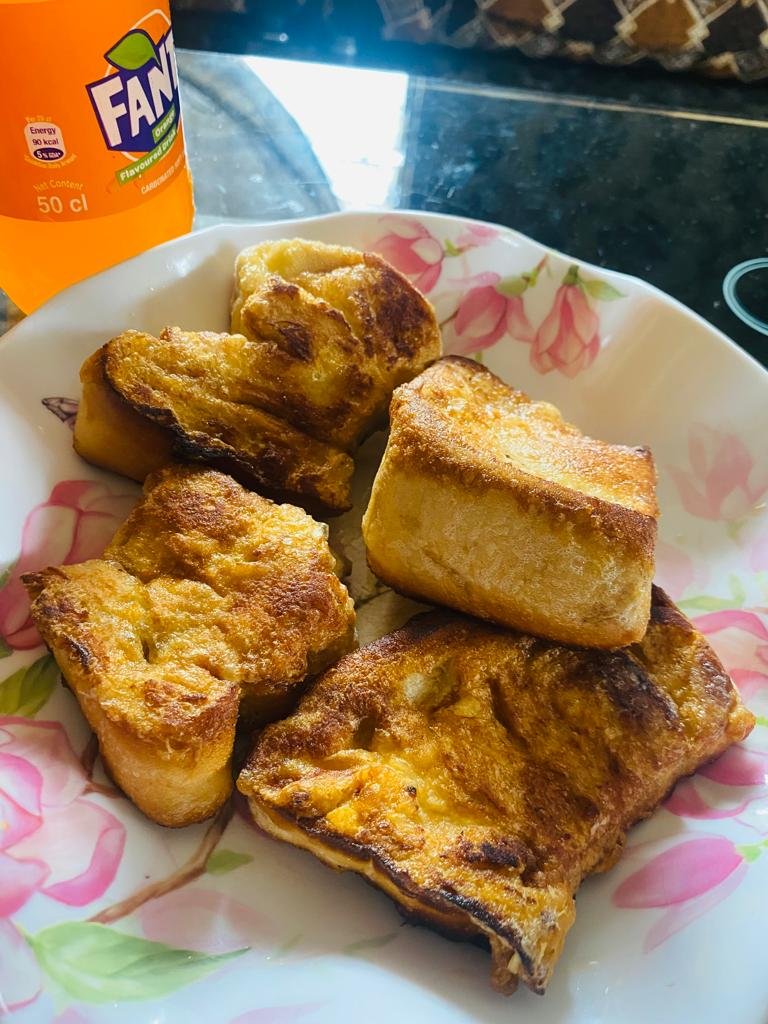 Good morning everyone,
Today I want to share with us how I made a delicious toast bread using egg and vegetable oil. Now I k ow we all have our toasters which we use to toast bread and even us too have but I don't really like how it taste. Fortunately I was able to learn this recipe from my sister on how to toast bread using the frying method. You don't need a toaster for this one and it taste more delicious.
I always like trying new things and I love to practice my cooking skills. This recipie is one of my best as its easy to make and delicious too.
Process
In order to make this toast, you need a sliced bread or you can slice it yourself. In this case, I sliced it myself into smaller portions. After that I broke the egg into a bowl, add small sasonings (Maggi) to the egg and mix it together. Next you pour small vegetable oil into the frying pan.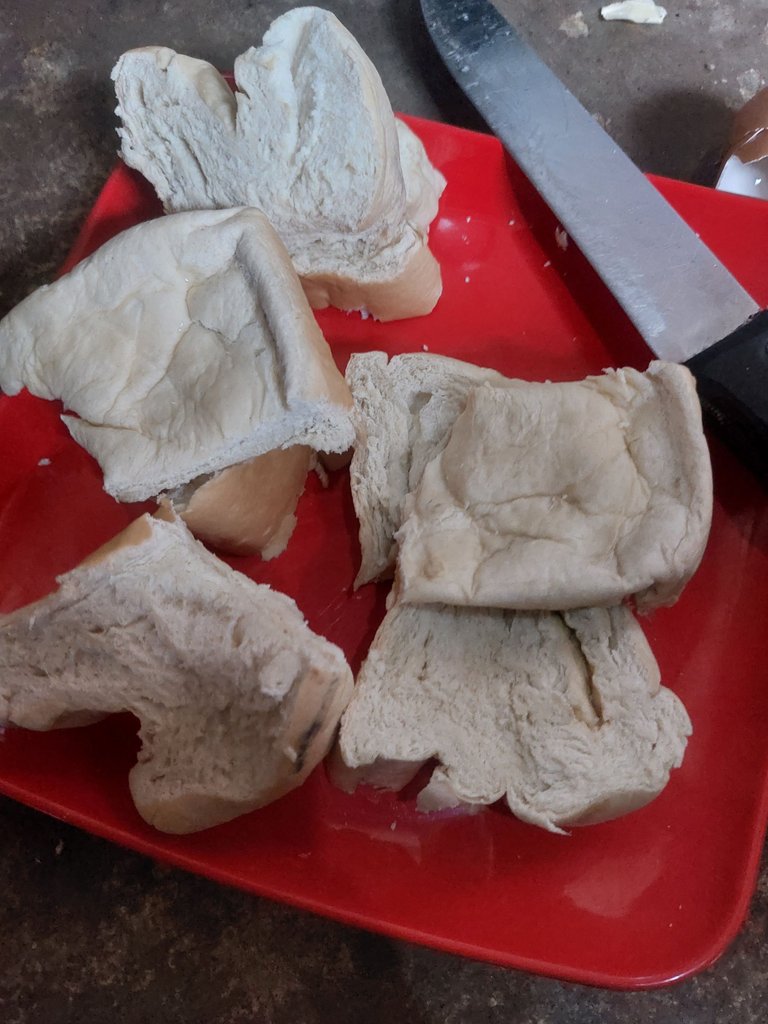 ---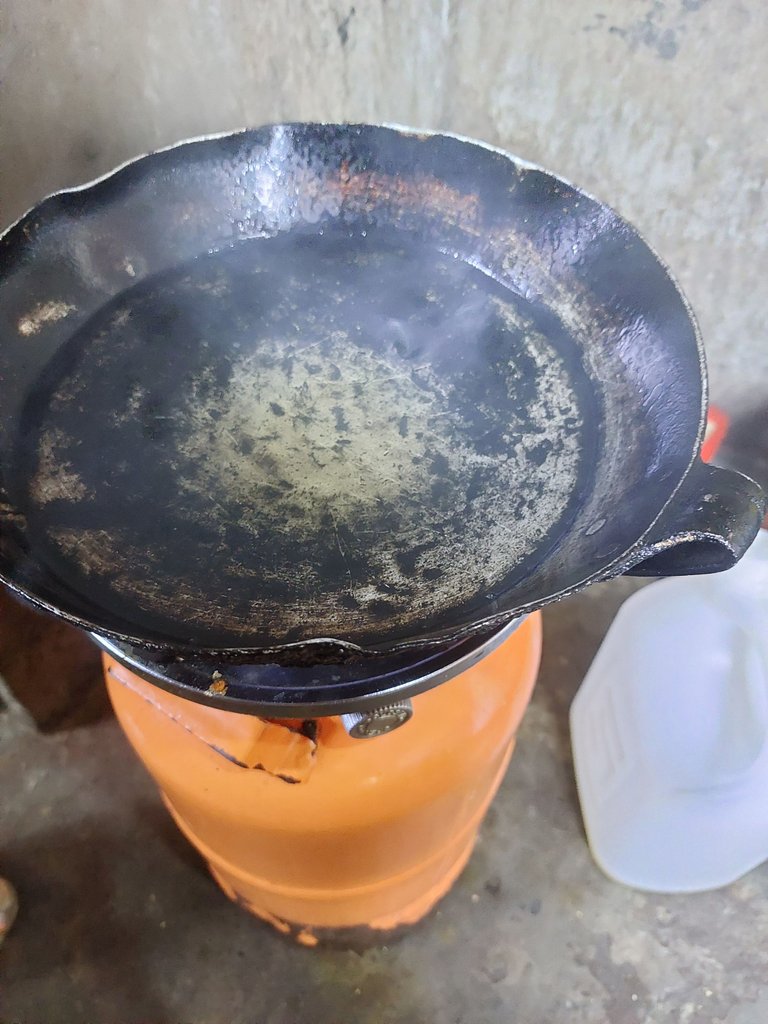 ---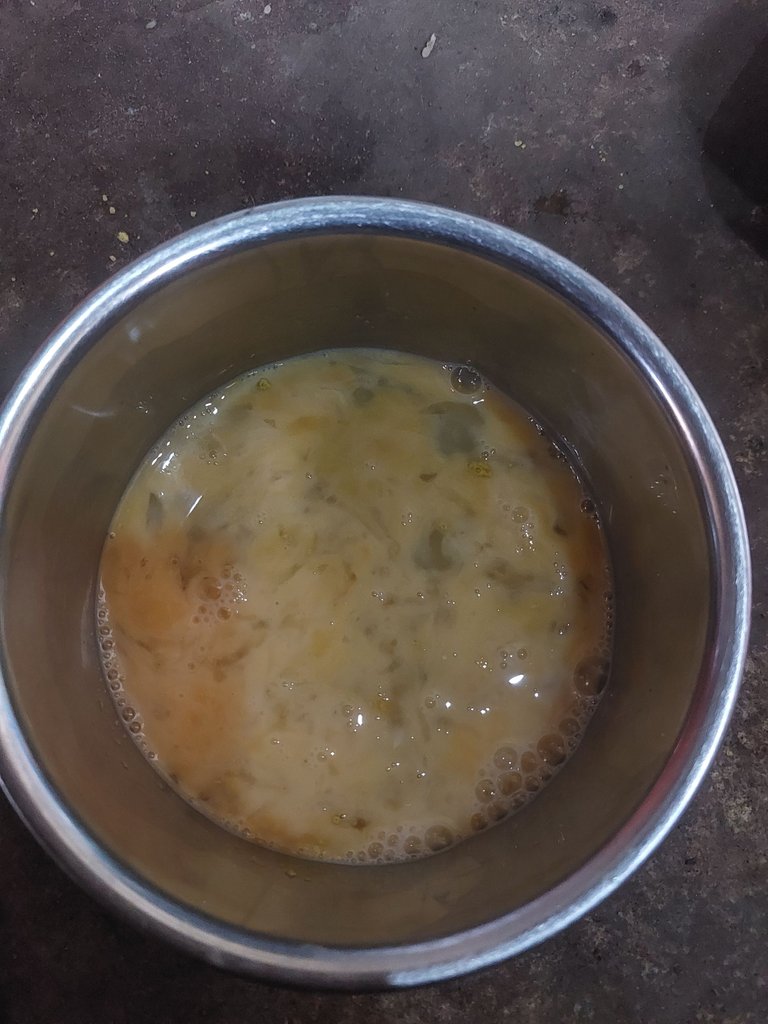 ---
Once the oil is heated up on medium heat, I put the bread I to the egg and soak it front and back. Then I fried it in the oil till its brown as seen below.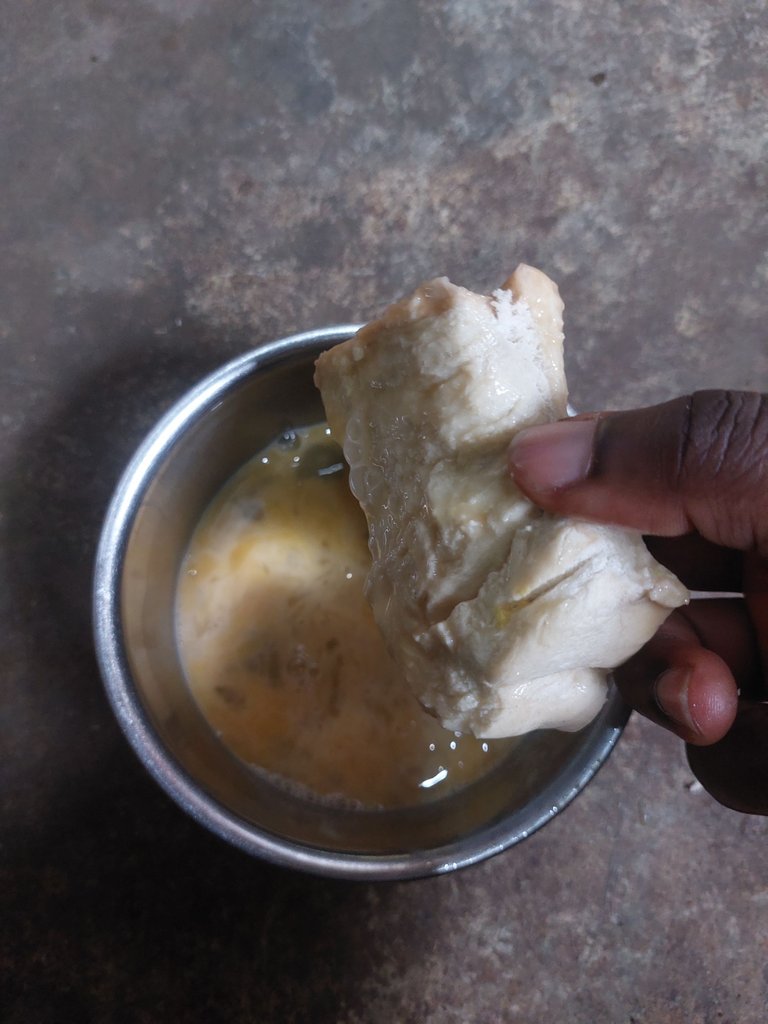 ---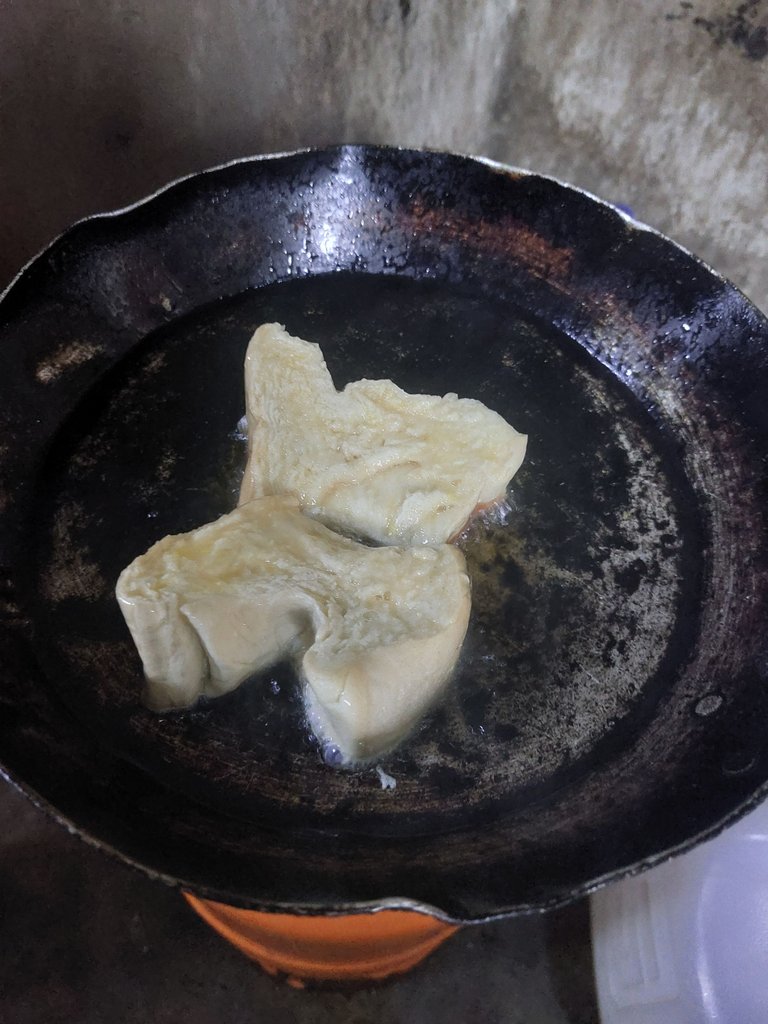 ---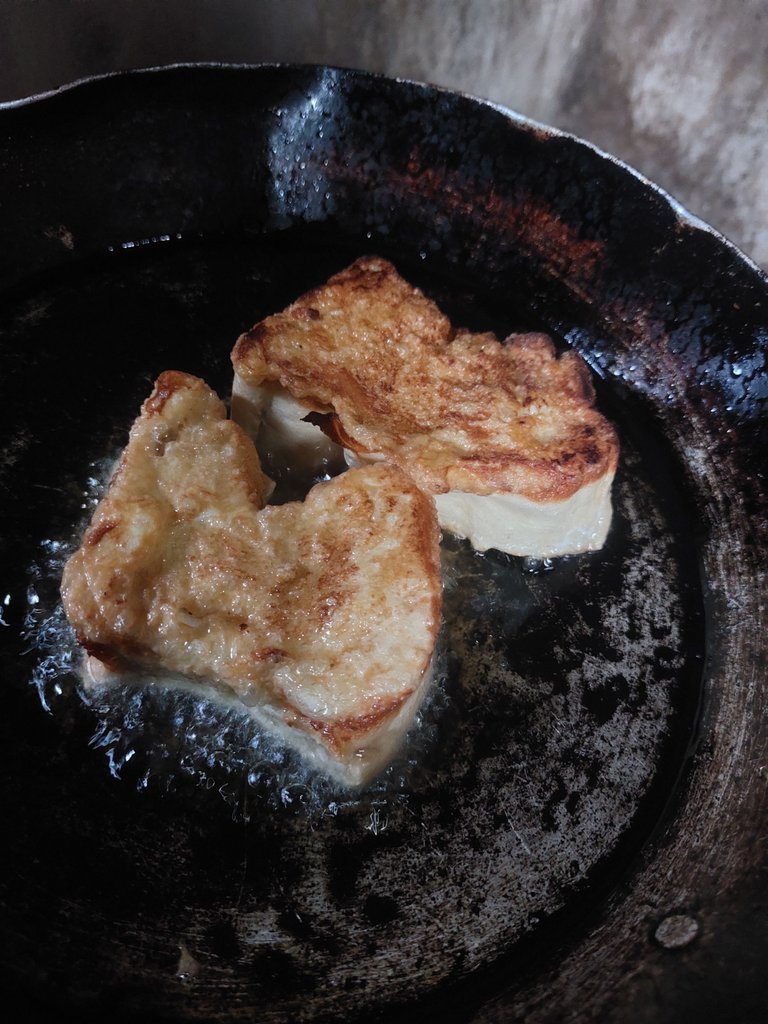 ---
Once it's fried mind you it must be on medium heat if not it will burn. Once it's done, I removed it and served it.
SERVED FOOD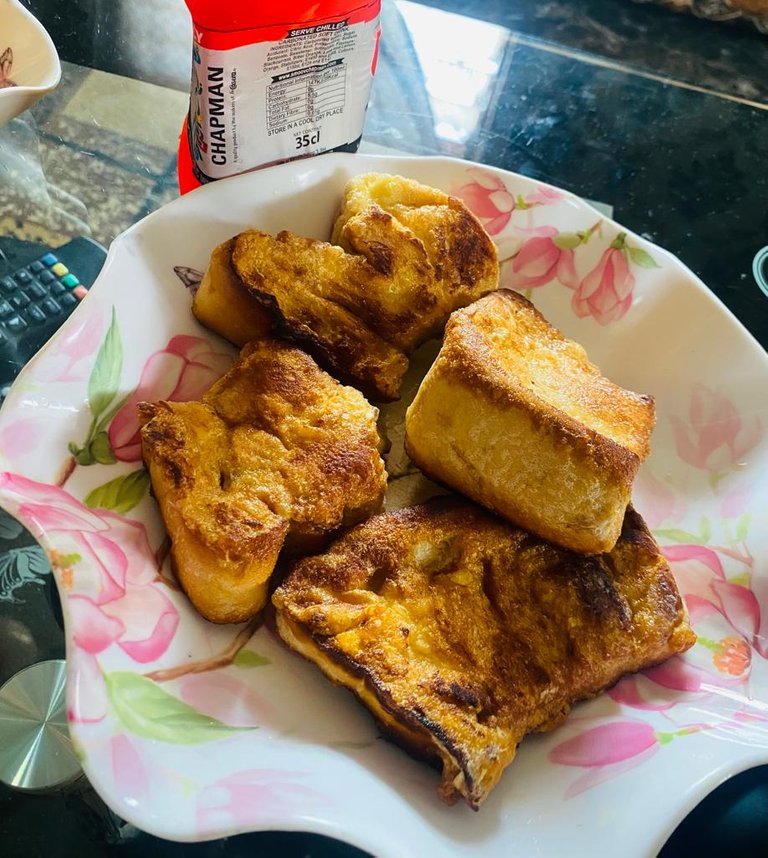 ---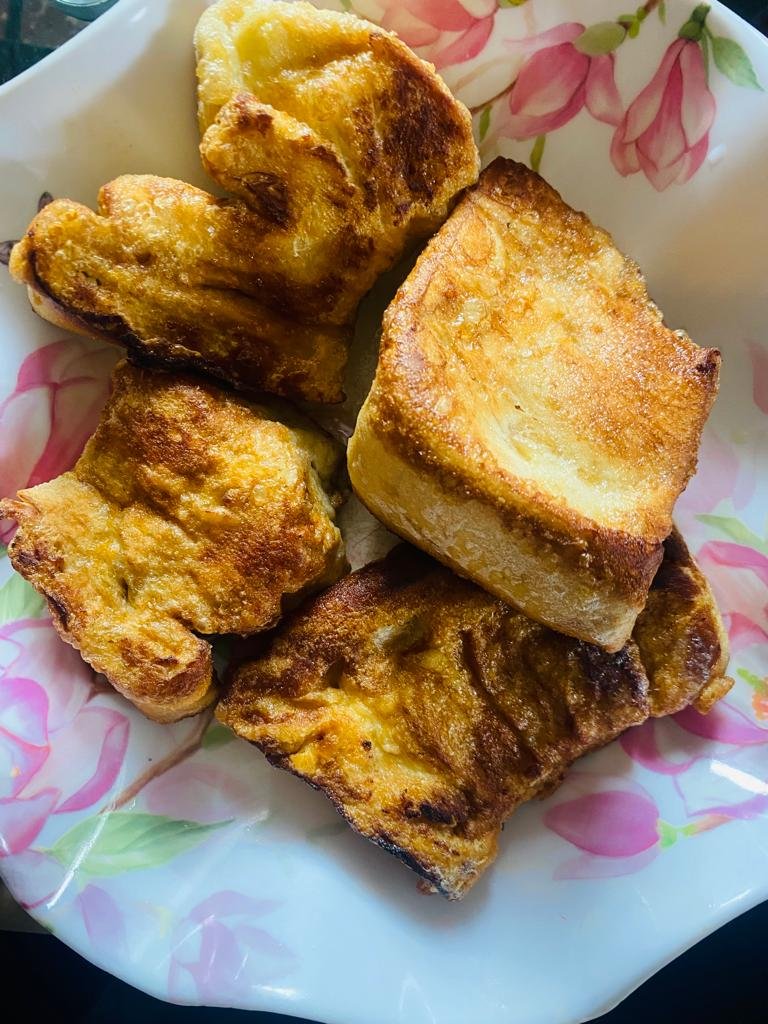 ---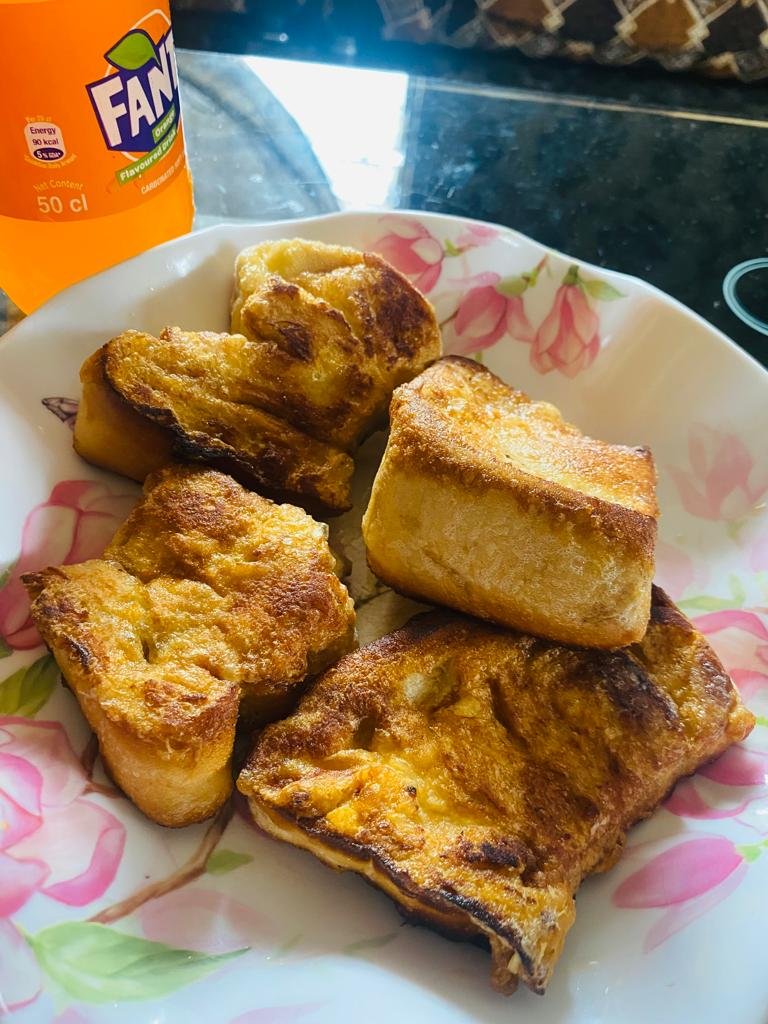 ---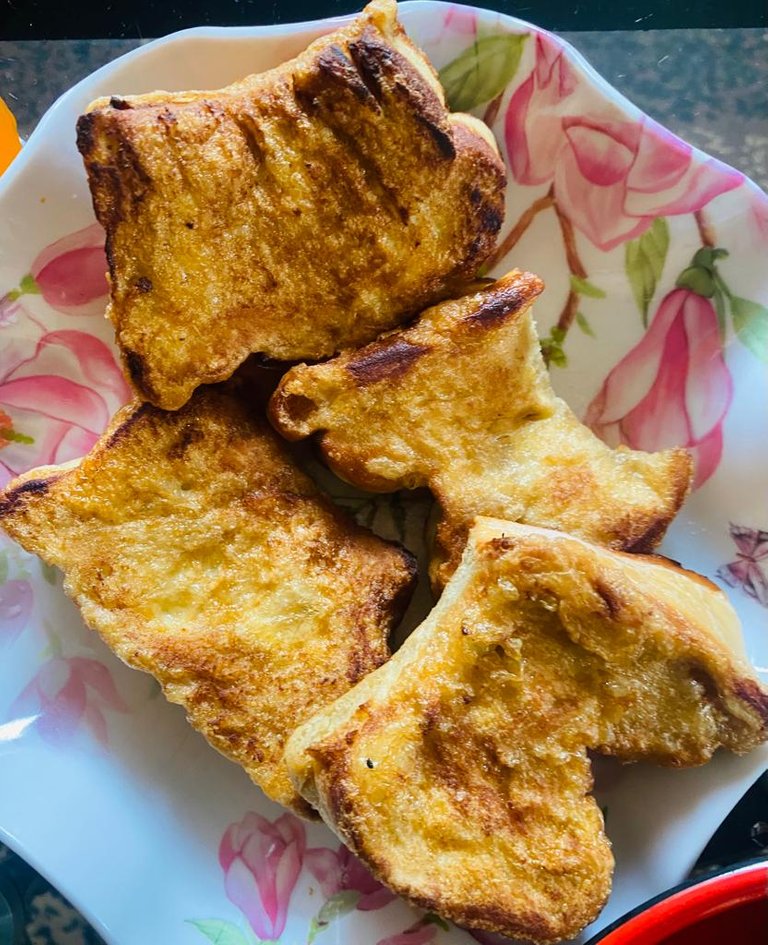 ---
You can try this at home. It's a simple recipie and it's very tasty especially when it's no longer hot.
THANK YOU FOR VIEWING MY BLOG, HAVE AN AMAZING DAY.
---
---