CORN FARMING
Hello all hive garden friends. How are you and good night .hope everything is fine!.
On this occasion I would like to share the results of my photo shoot this afternoon. I managed to take pictures of corn plants that are bearing fruit and are almost ready to be harvested.
Some of my corn plants are flowering and some are bearing fruit. Because all of them are bearing fruit. I am very happy because the results of my hard work are almost ready to be harvested.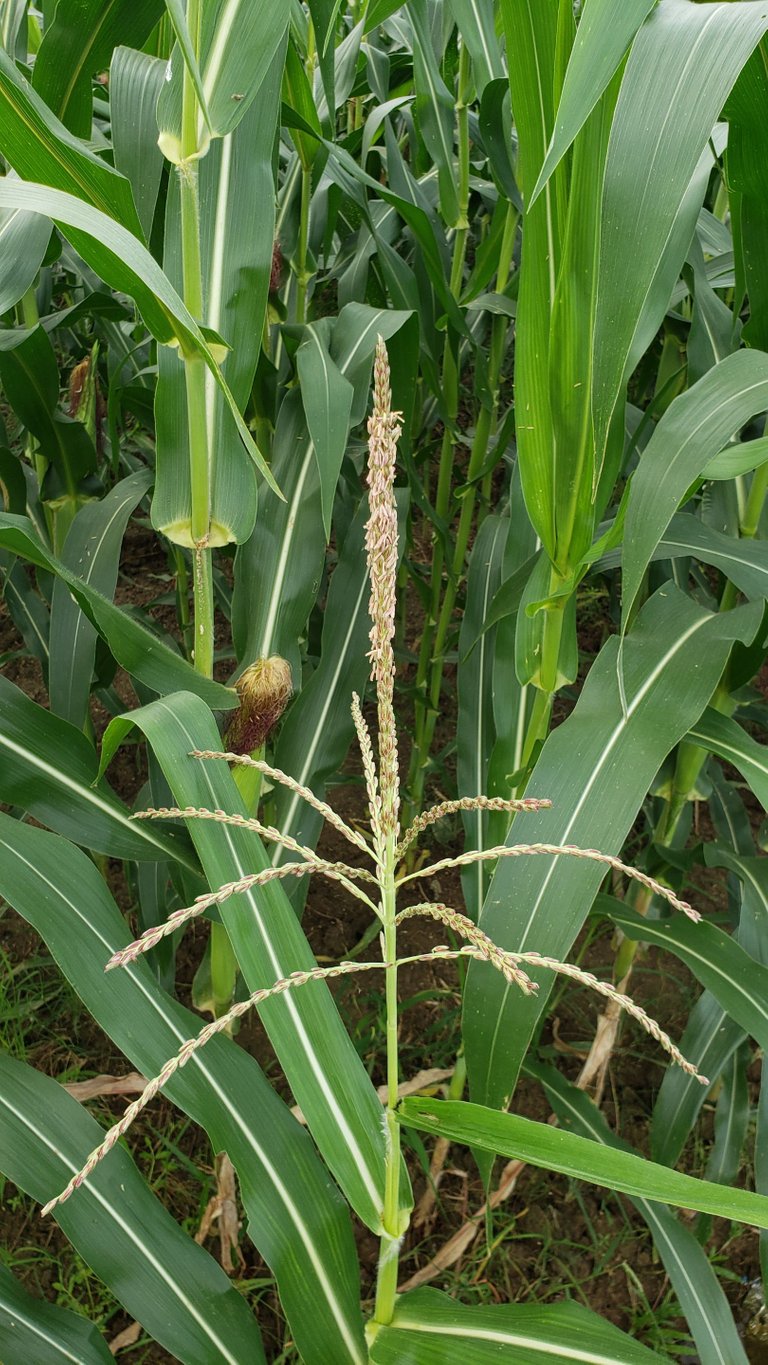 Once a week I spray him with fertilizer so that he is healthy and fresh. There is also I spray with pest medicine to get rid of all the pests so that the leaves are big and can bear fruit with very large fruit.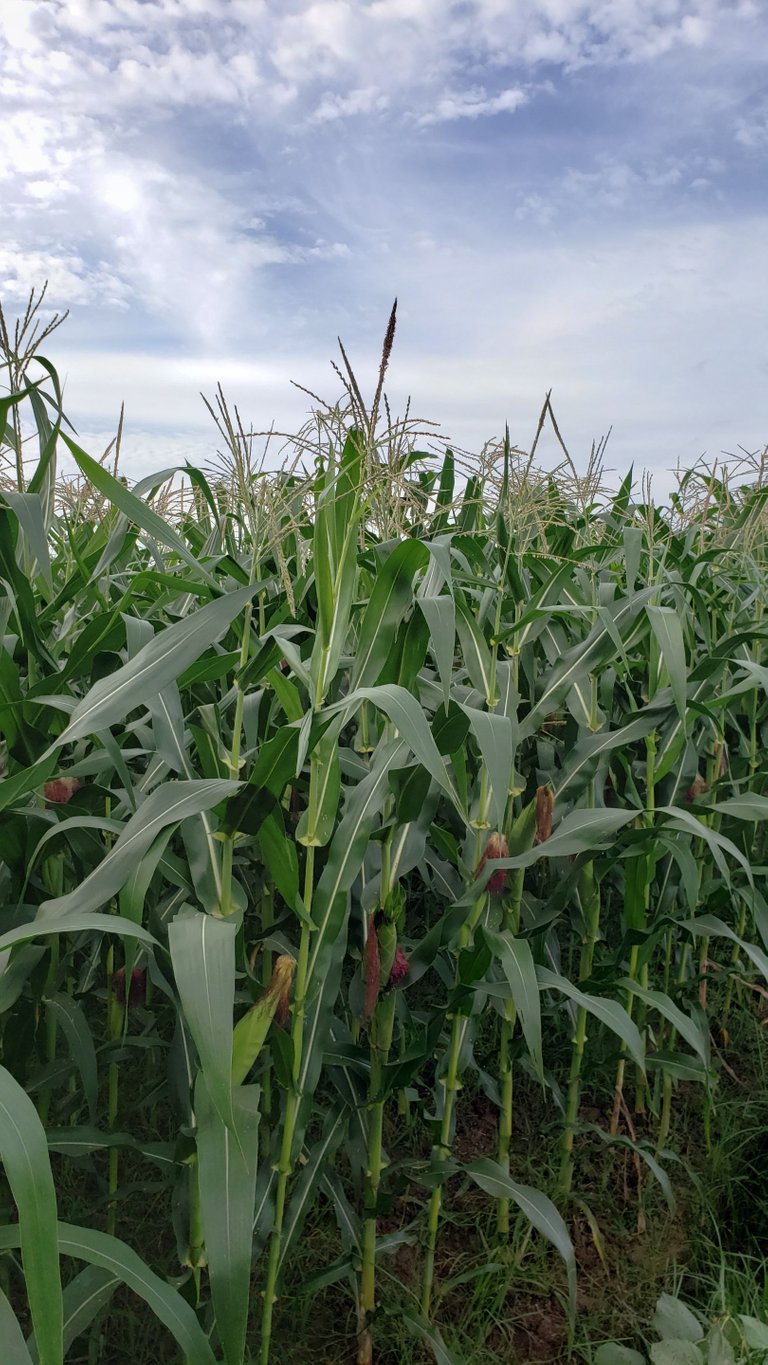 Three months ago I planted it and thankfully today it is starting to bear fruit, hopefully the results will be very satisfying
I spent quite a bit of money
Starting from buying corn seeds, hoeing the soil so that the soil can be planted with corn seeds, giving manure to the soil so that the soil is fertile and can produce good corn.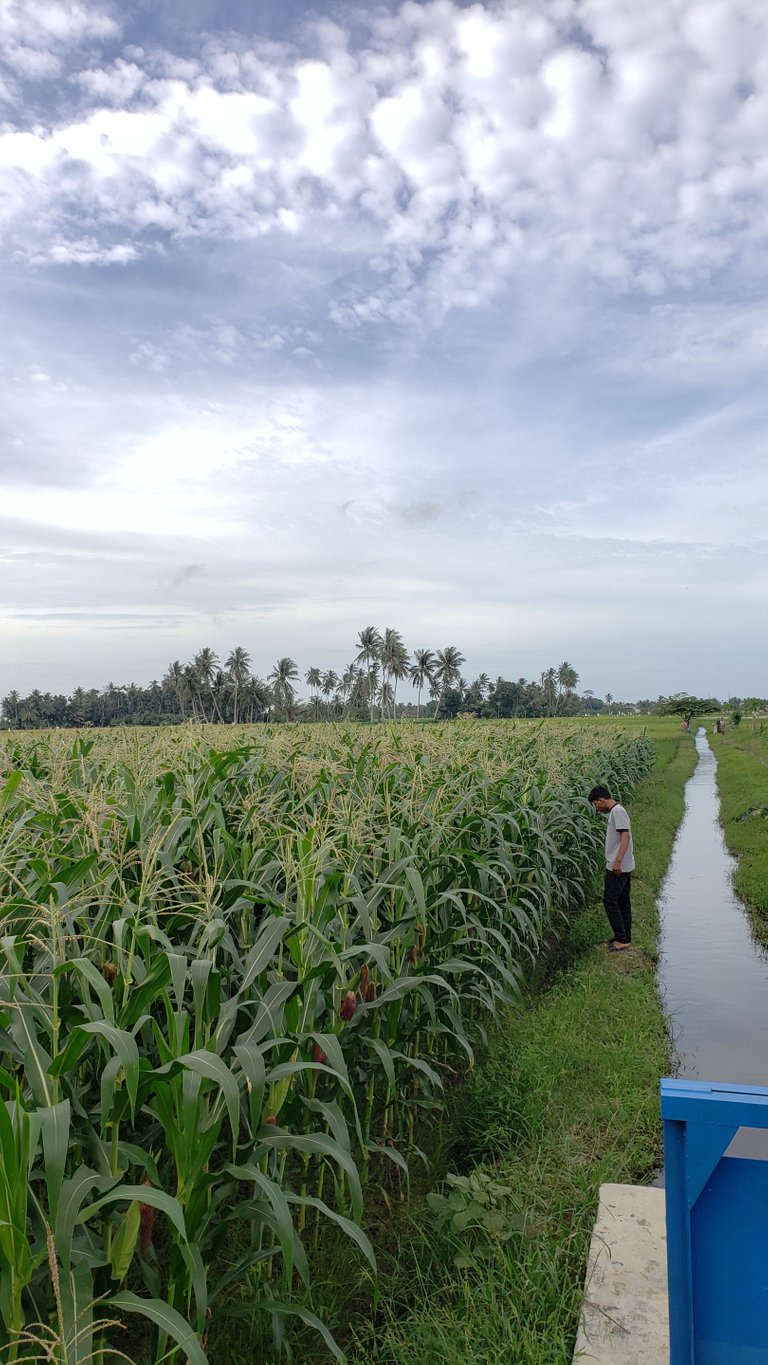 It's really hard to take care of corn from small to big until now which is in my photo. And on this occasion I would like to share the results of my corn shooting with my friends so that they are motivated like me to farm corn.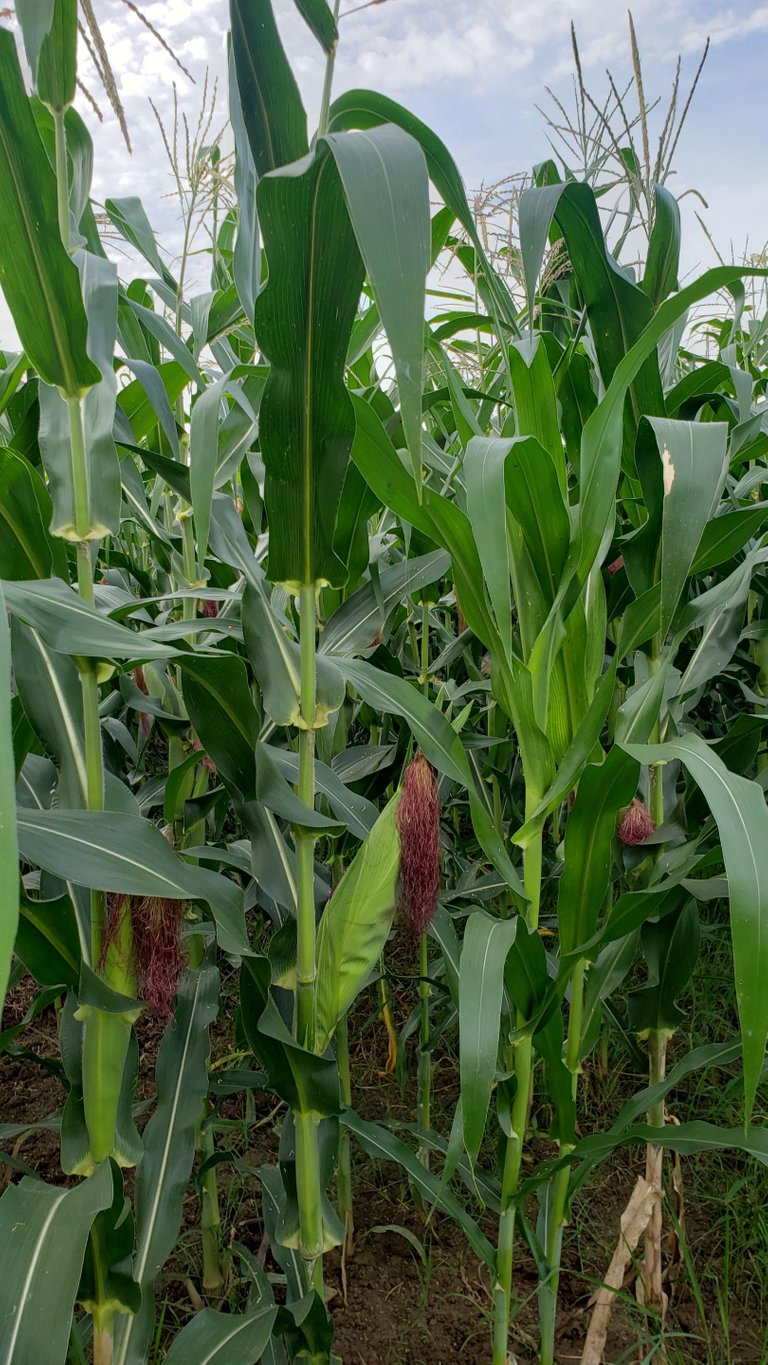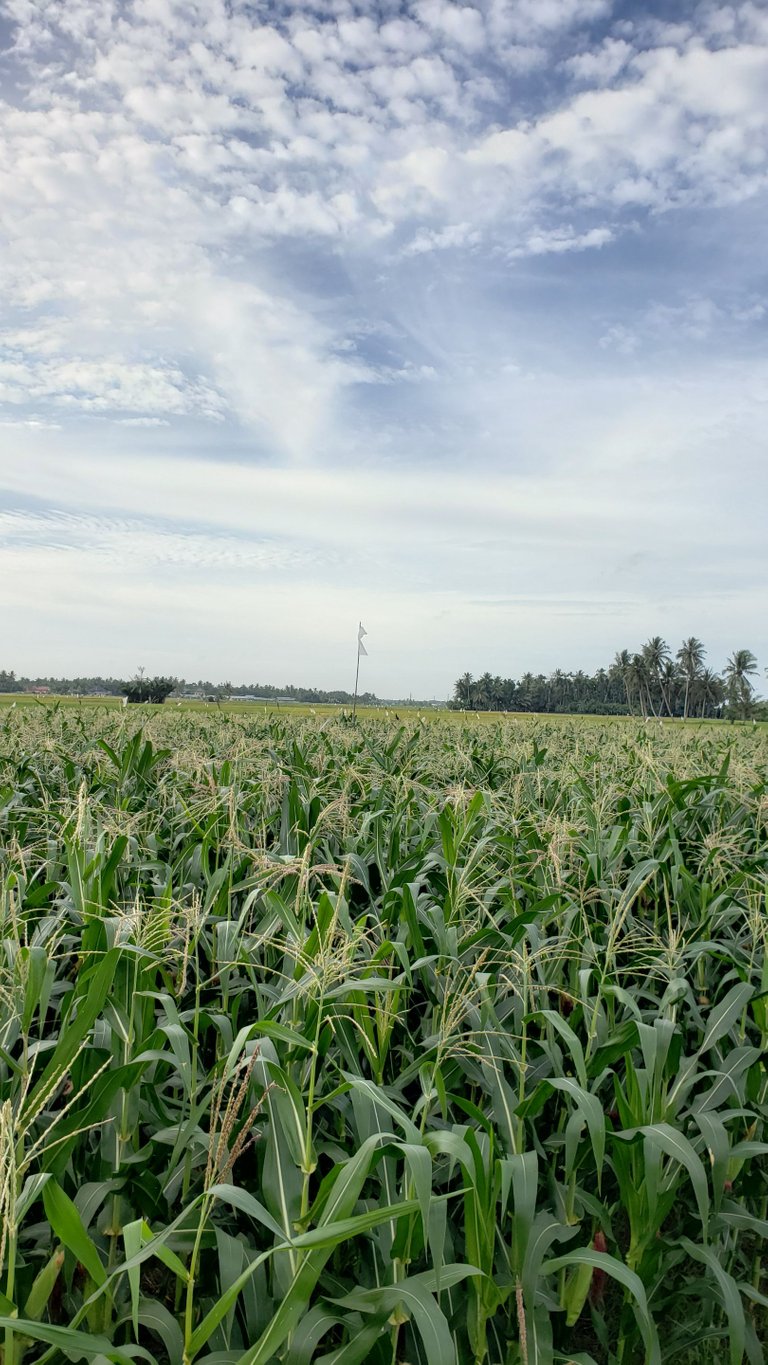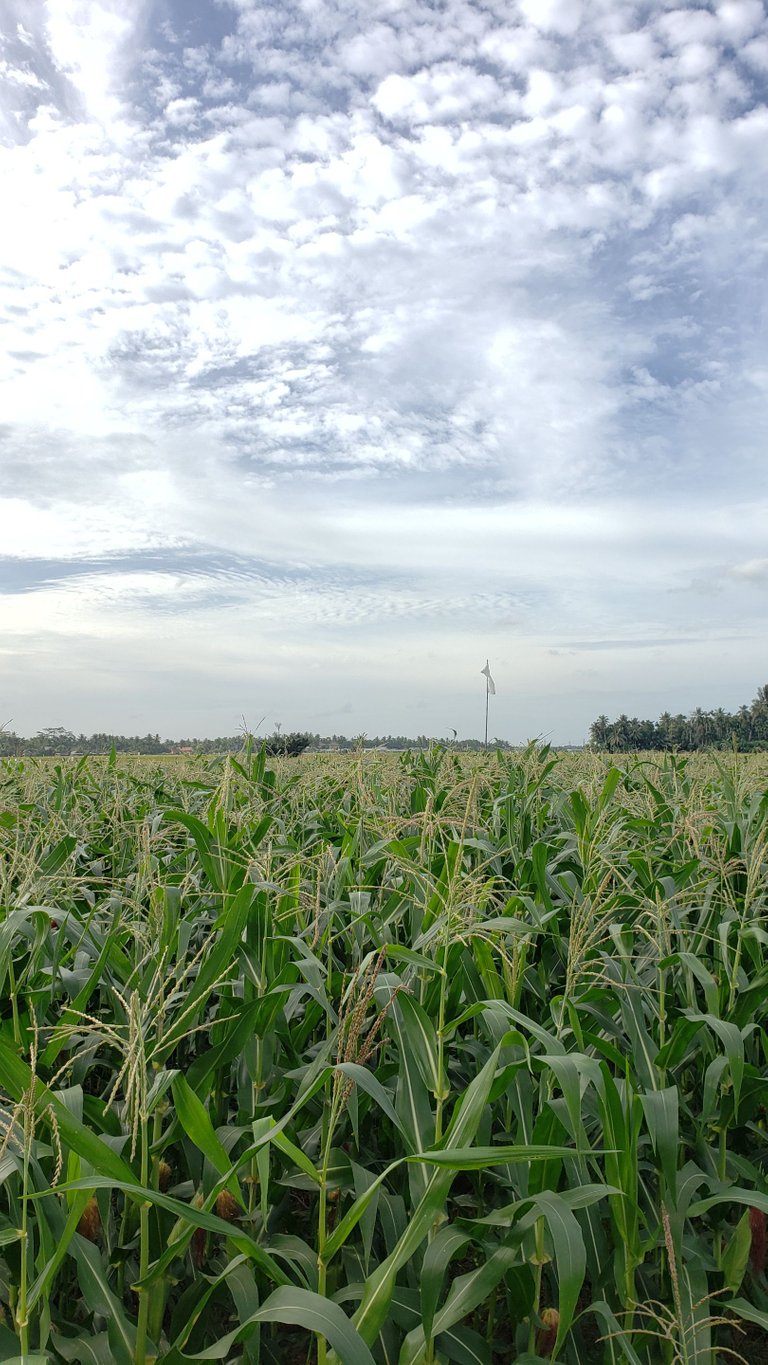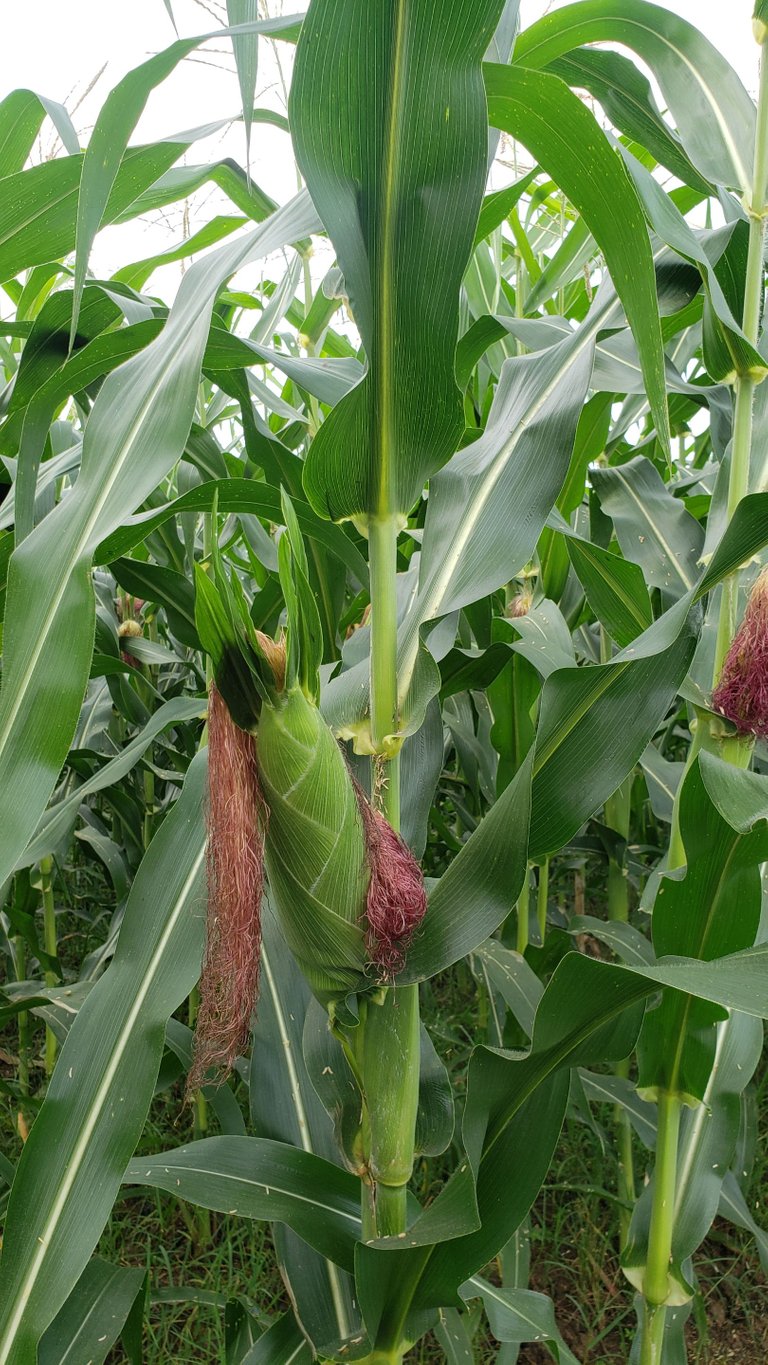 I planted corn about two hectares wide. I planted it and was helped by several of my siblings.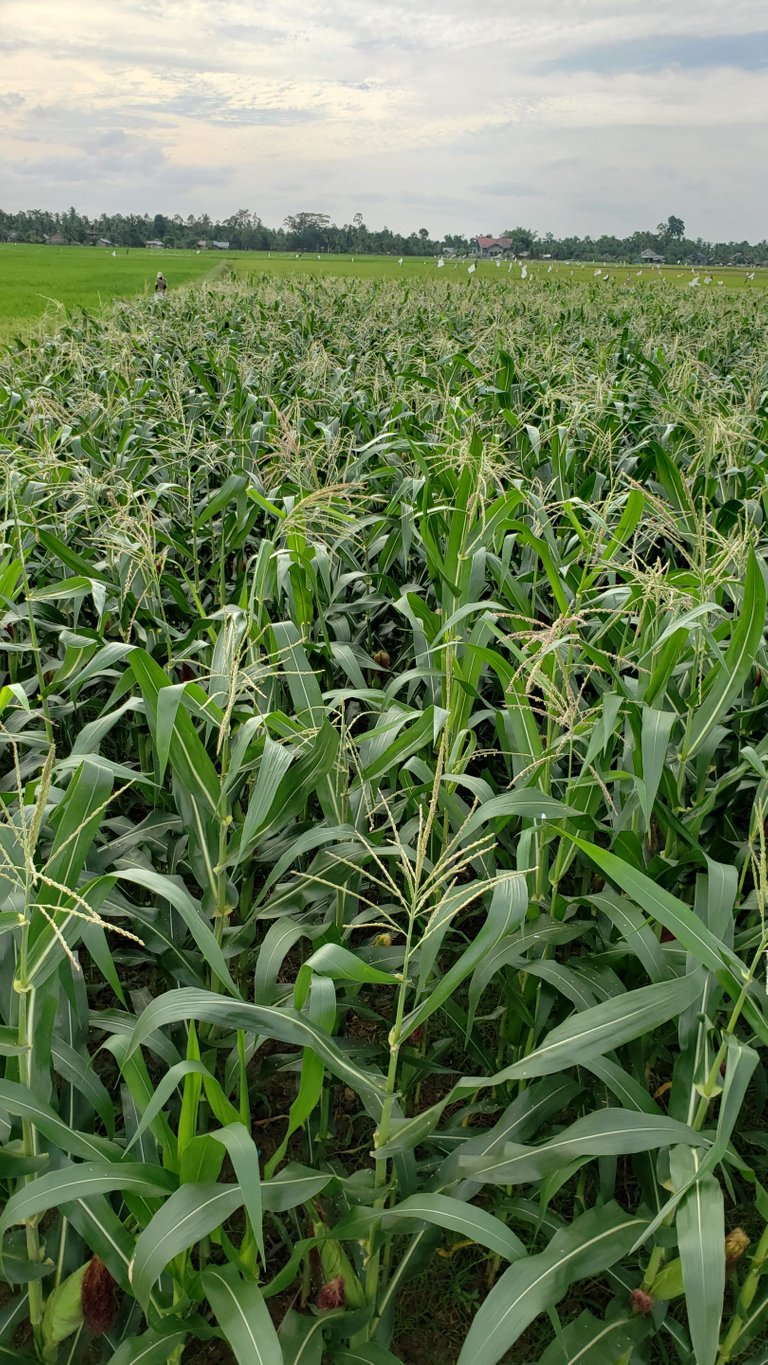 In about a month, it is likely that if there is sustenance, it will be harvested. I am proud of my agricultural products because I have been able to farm even though I am quite young.
I hope hivegarden friends can give me encouragement so that I will be more enthusiastic in farming.
That's all and thank you for the opportunity so that I can post my agricultural products.
I thank the hive garden community for giving me the opportunity to post it.
greetings farm!!
---
---