HIVE PETS/ FUN WITH PETRAN (MY CUTE LITTLE CAT)
Hello everyone @hive-196708 friends. How are you and I hope you are always healthy and of course I always pray for the best for all of us. May happiness and peace always be in our lives. See you again @herialsaputra on this occasion I want to share my fun and cuteness with my cat, let's just say his name ( petran).
At 10 o'clock at night he (my little cat's name is petran) came into my room and immediately jumped into my bed and immediately took and bit the strap of my headset. It didn't stop there, when I took the headset strap from his bite (my little cat's name is petran) he tried to fight back and bit my hand hahahaha. So funny his behavior makes me very happy with the way he jokes makes me smile happily.
Come on, friends, let's see the results of some fun photos of me with the little cat that I have arranged neatly. I hope it makes my friends smile.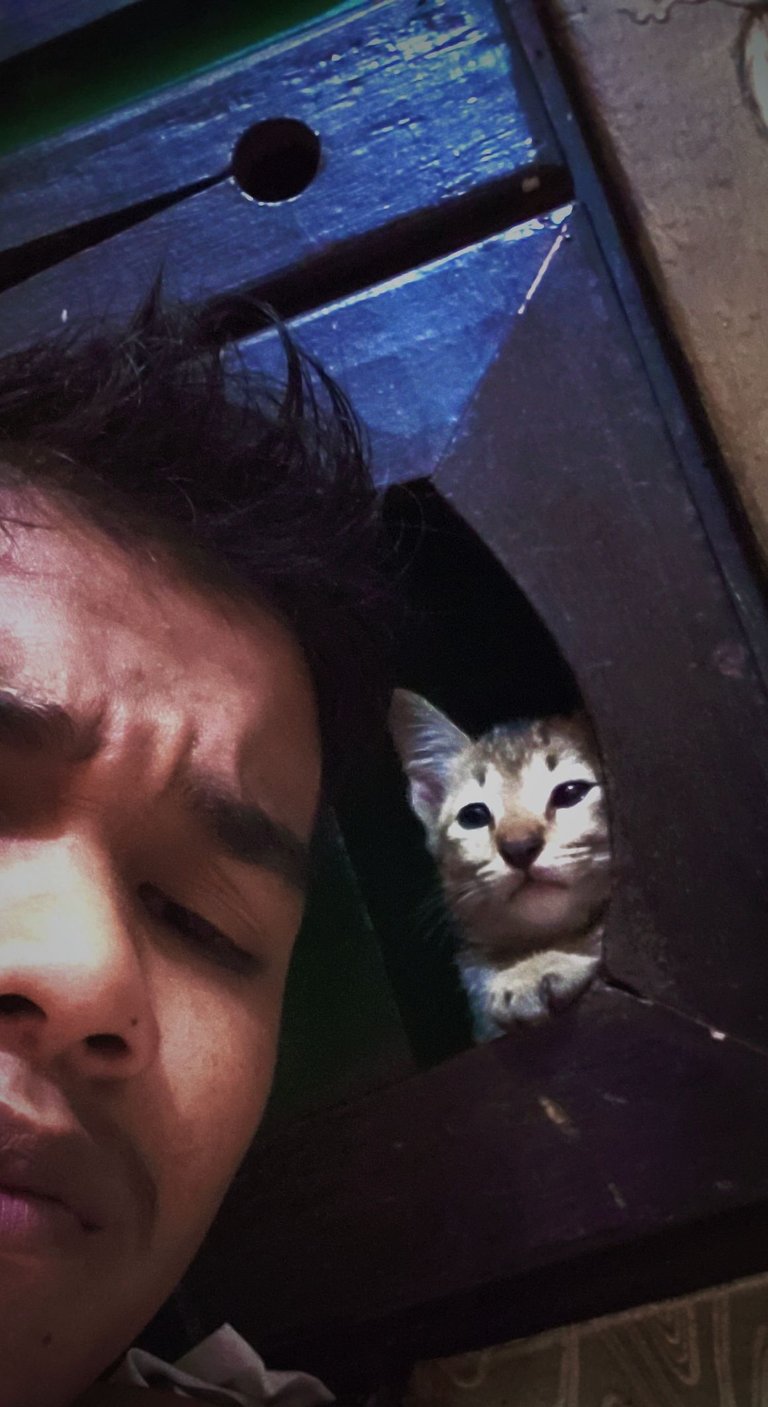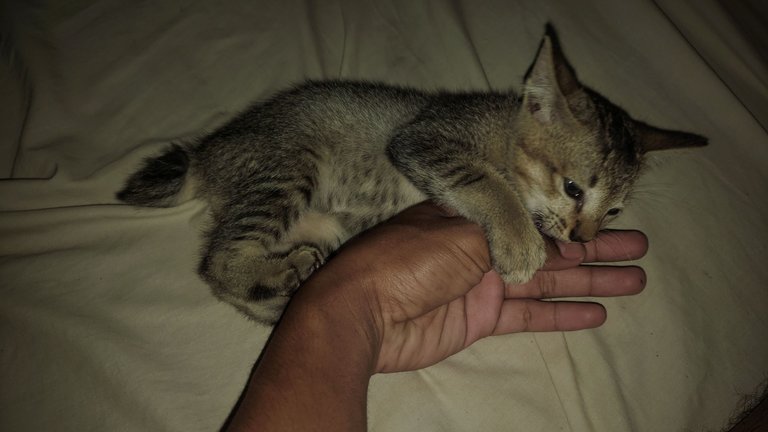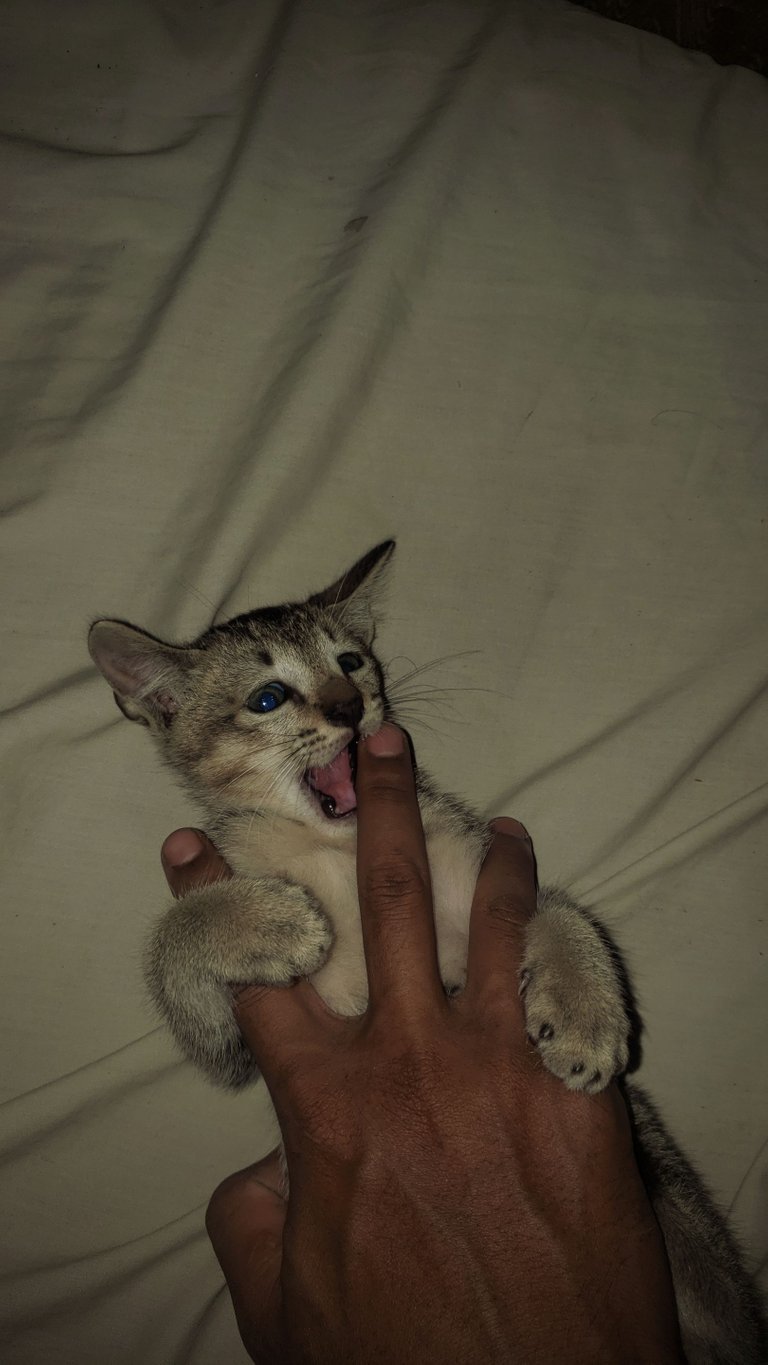 Her face was so tiny with her cute canines just growing that made her face even more fierce. Like a brave cat. My little cat's behavior is indeed very funny, all of my friends. But he is a spoiled and brave cat. Sometimes usually in the morning he likes to disturb the little chicks. He still drinks milk from his mother as his food because he is still very small and cute.
I as a cat lover is very happy with his presence in this world. I am often made to smile by his cute and tiny behavior. Even though he likes to bite and annoy me, I really love him.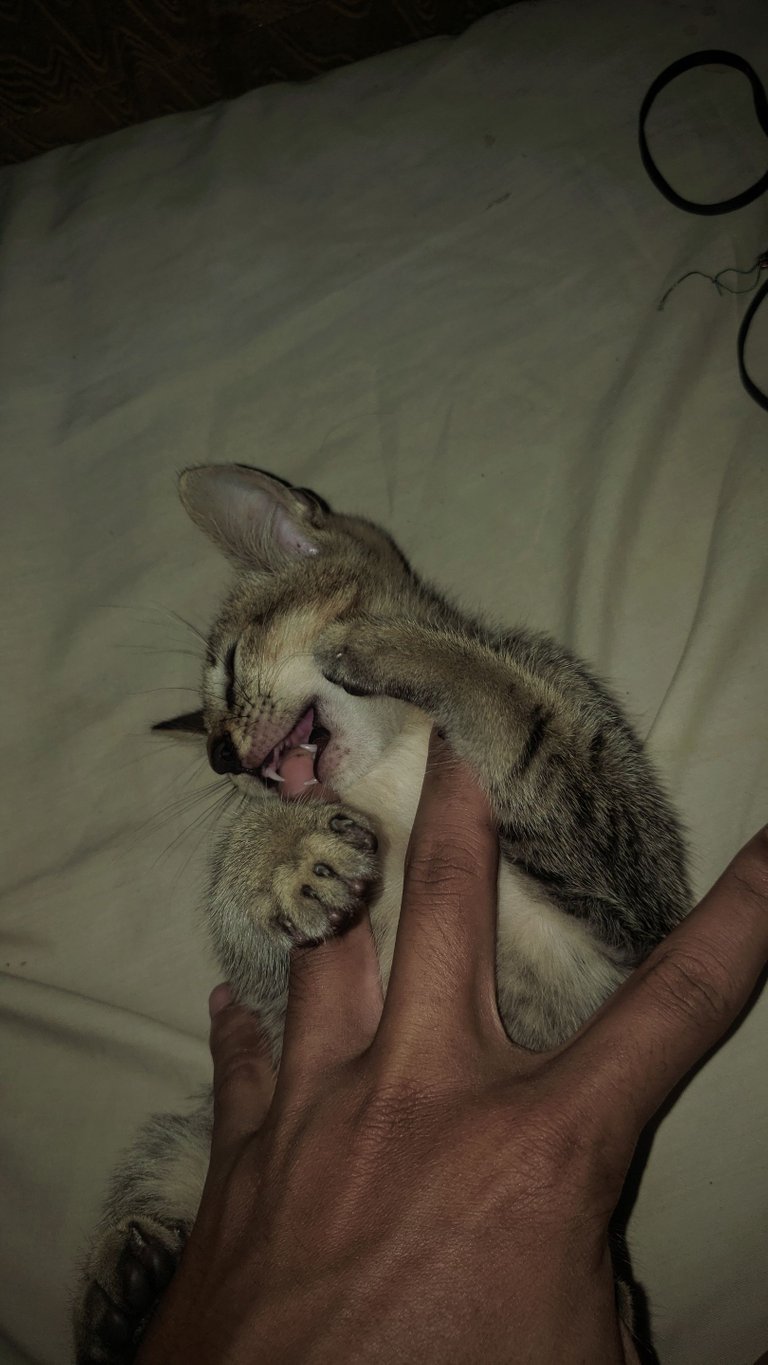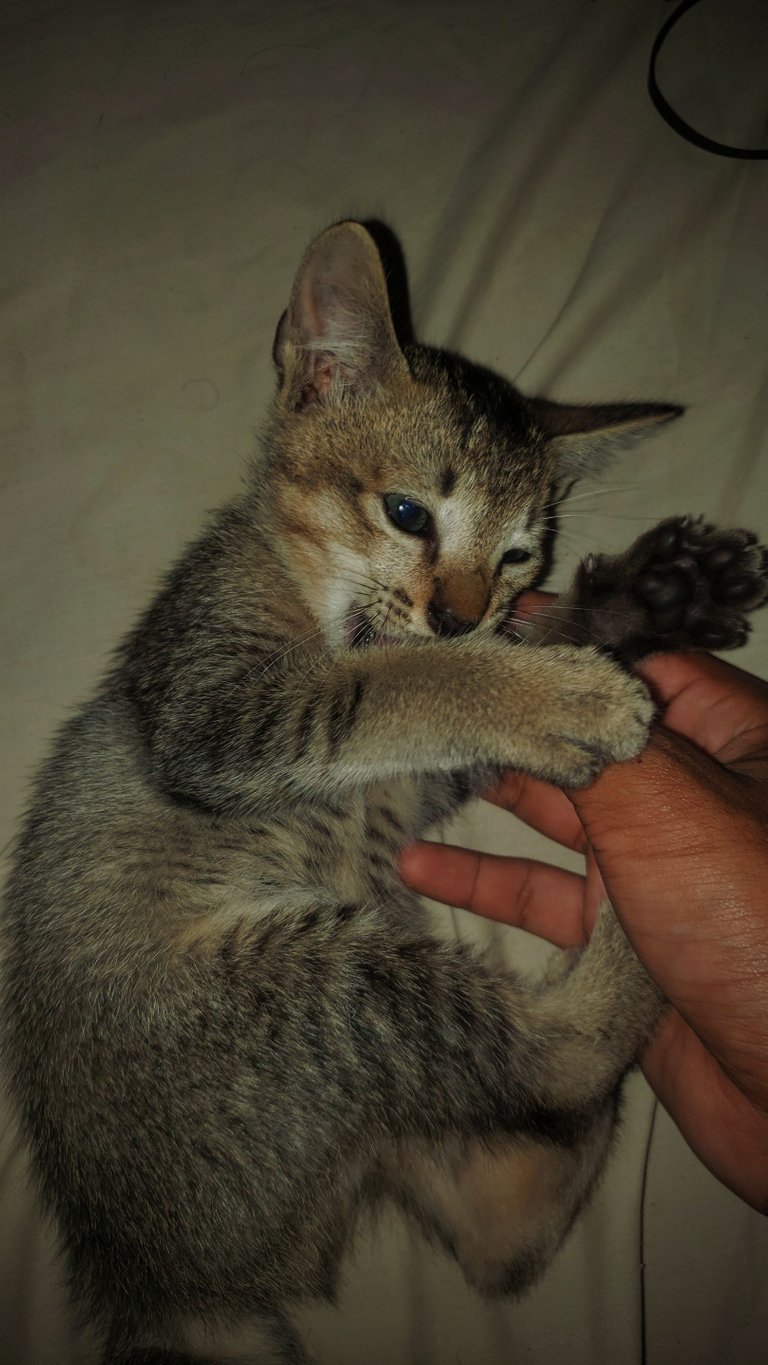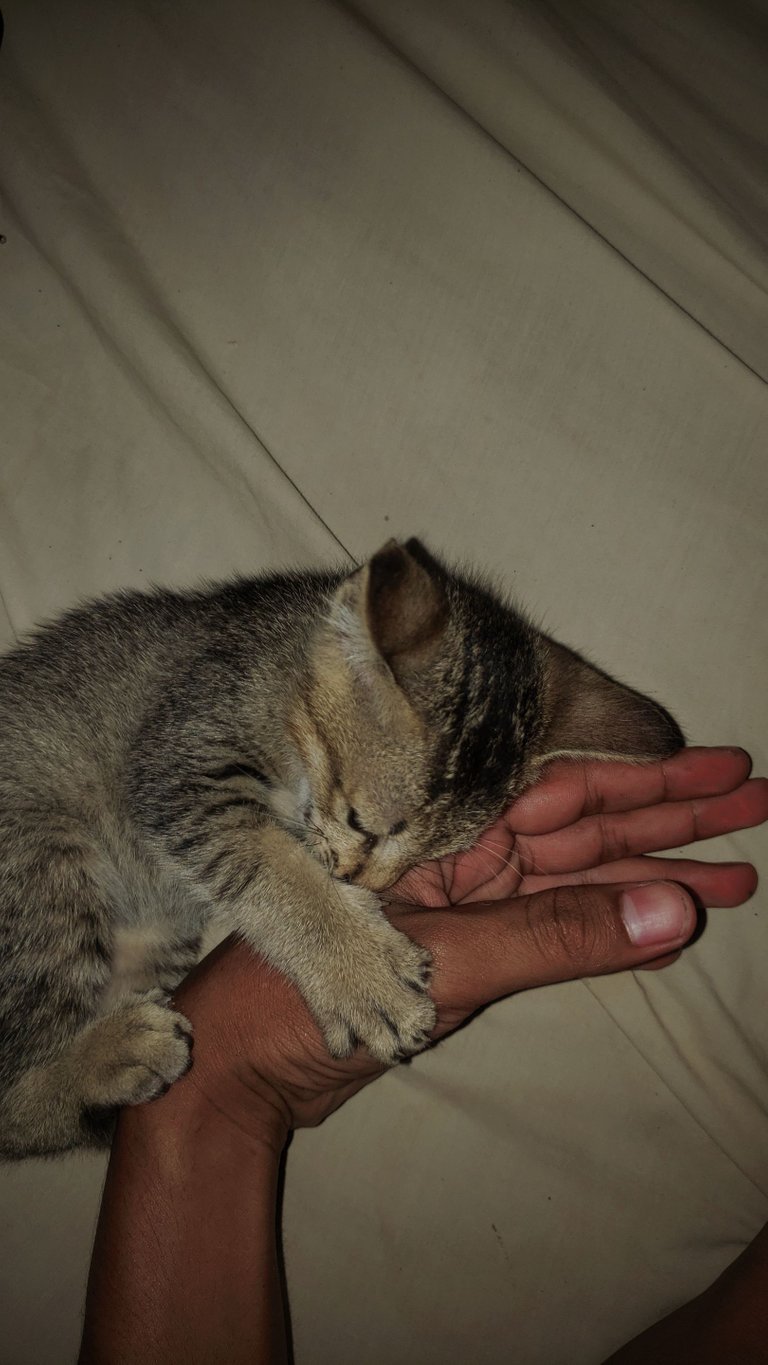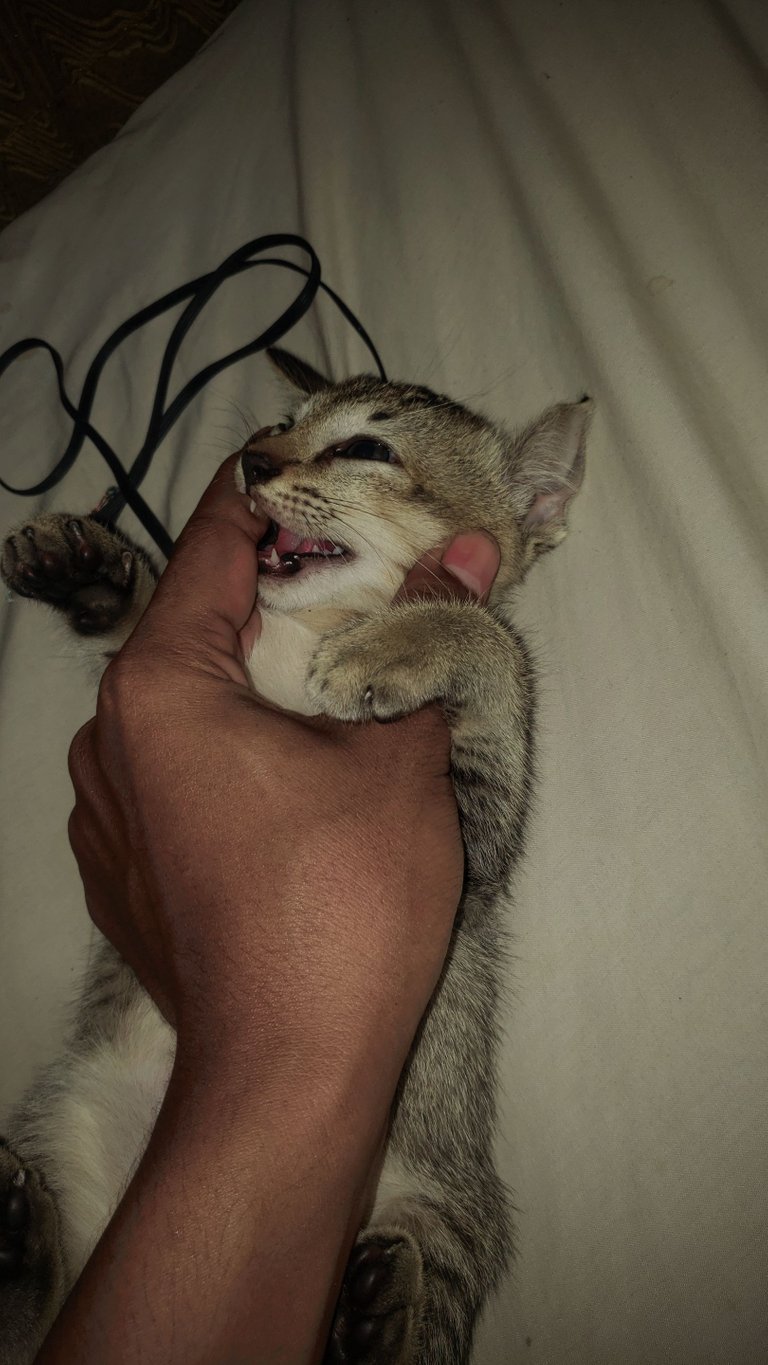 Make friends who love cats. Let's share the fun and cuteness with our pets through the @hive-196708 community. My name is @herialsaputra. I thank the @hive-196708 community so I can capture my fun moments here.
I thank the admin and to all its members and followers.
Cat photos
Photographer @herialsaputra
cell phone camera
Indonesian location
Warm greetings from me, see you in my next post.
THANK YOU.
---
---