KNOWING THE TYPE OF SCORPIO-Z MOTORCYCLE IN 2008 WITH CC 225 #hivemotor
Hello everyone. How are you all. How was your day? I hope you are very happy and fun, friends, of course I always pray for the best for all of us.
Friends!. on this occasion I want to share posts in the @hivemotors community! .because what I know here is a group of people who love motorcycles, right! Well, I want to share on the motor hive about the 2008 SCORPIO-Z MOTOR. Let's all friends see some photos that I have arranged very neatly.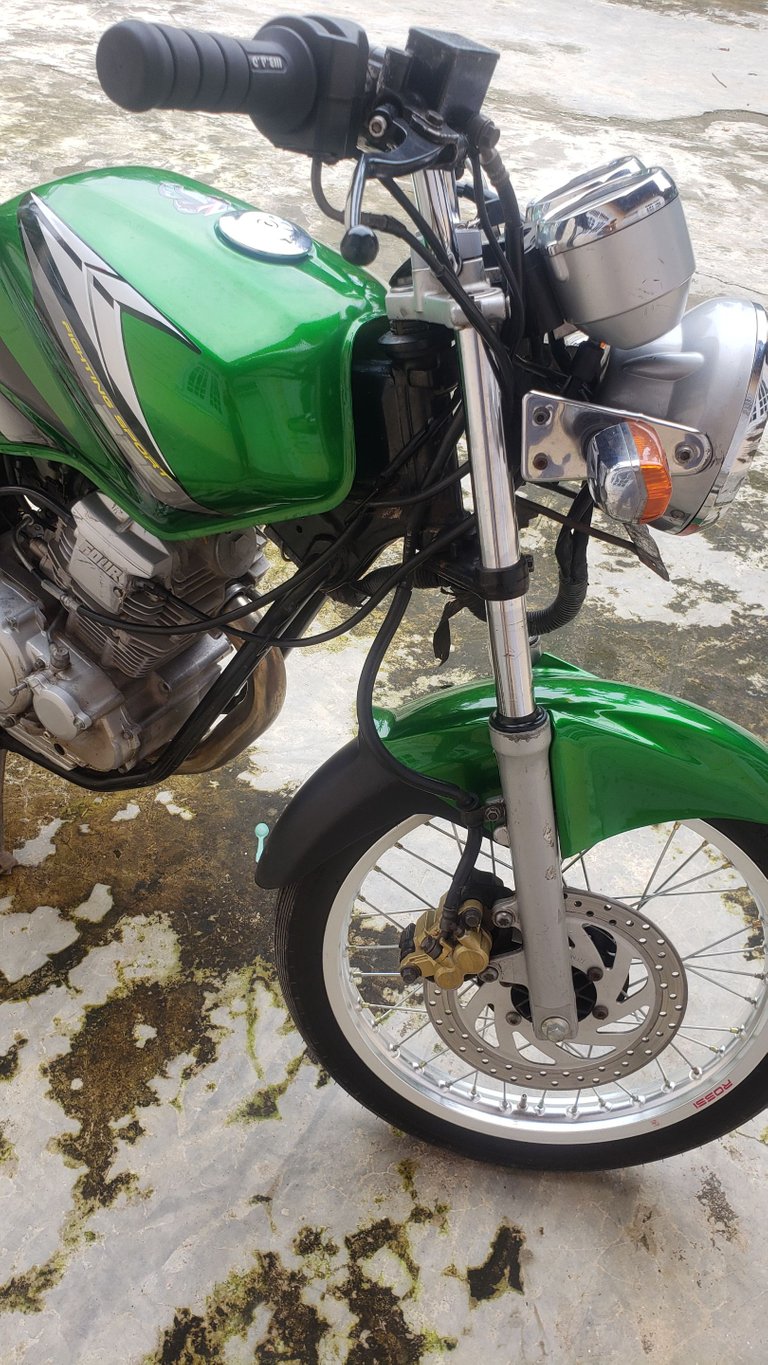 This is a motorbike that I have modified its color. From black to lightning green, I've been using this motorbike for about 3 years. Previously this was my father's motorbike. After I grew up, I asked my father to take care of him and thankfully his father granted me to switch to taking care of his motorbike.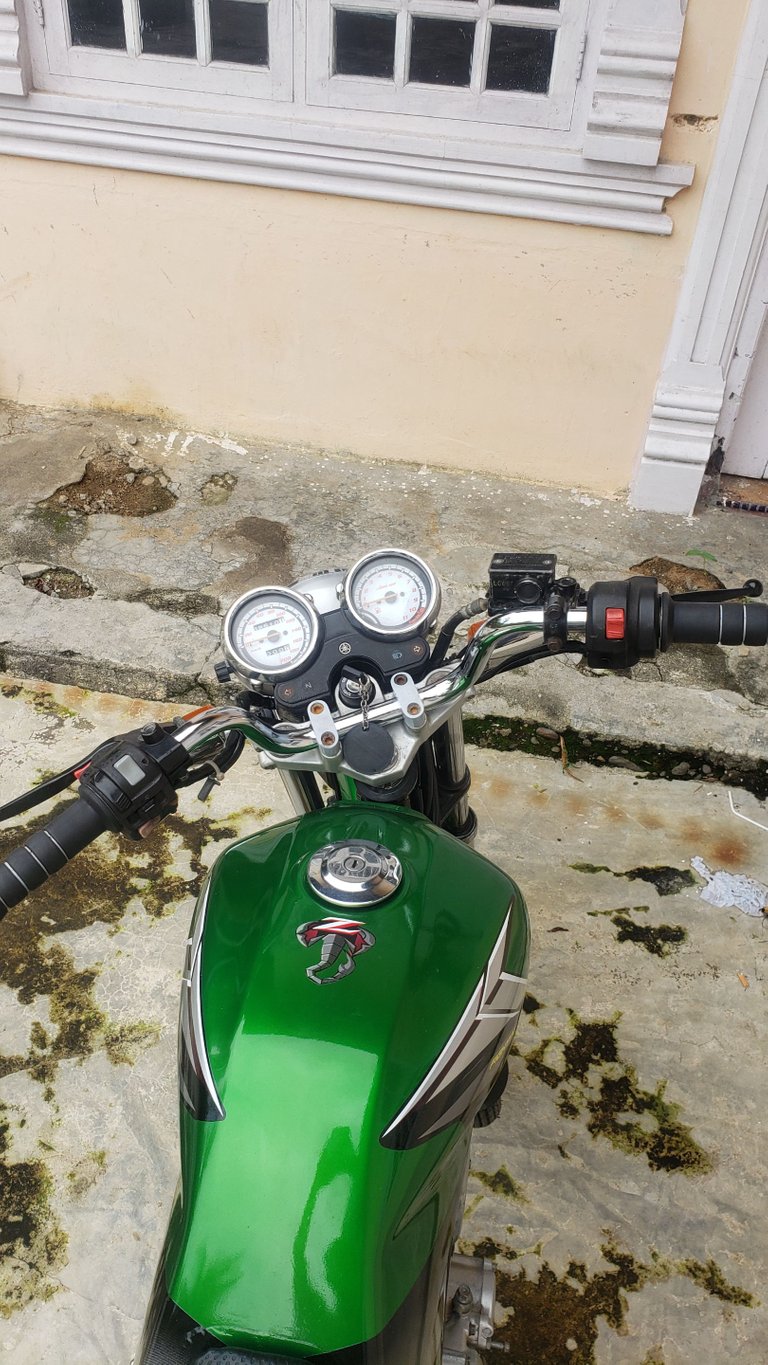 The kilometers on my scorpio Z train used to be inactive. because my father didn't use it. and when the motorbike was given to me, I immediately reactivated it so that we knew how many km/hour the speed was and the motorbike became more interesting when people saw it because the motorbike was still complete aka standard. I've changed the handlebars to semi-chrome handlebars. And I haven't replaced some of the bolts. Because I haven't had time to replace it yet. This motorbike has been my favorite motorbike since I was little and took the initiative to own it when I grew up. And grateful now to have it.
And what I like about this train is that it is very fuel efficient. Sometimes when I fill up a full tank of gas, it can hold me up for a week. But my work place is not far enough, so I can hold it! friend .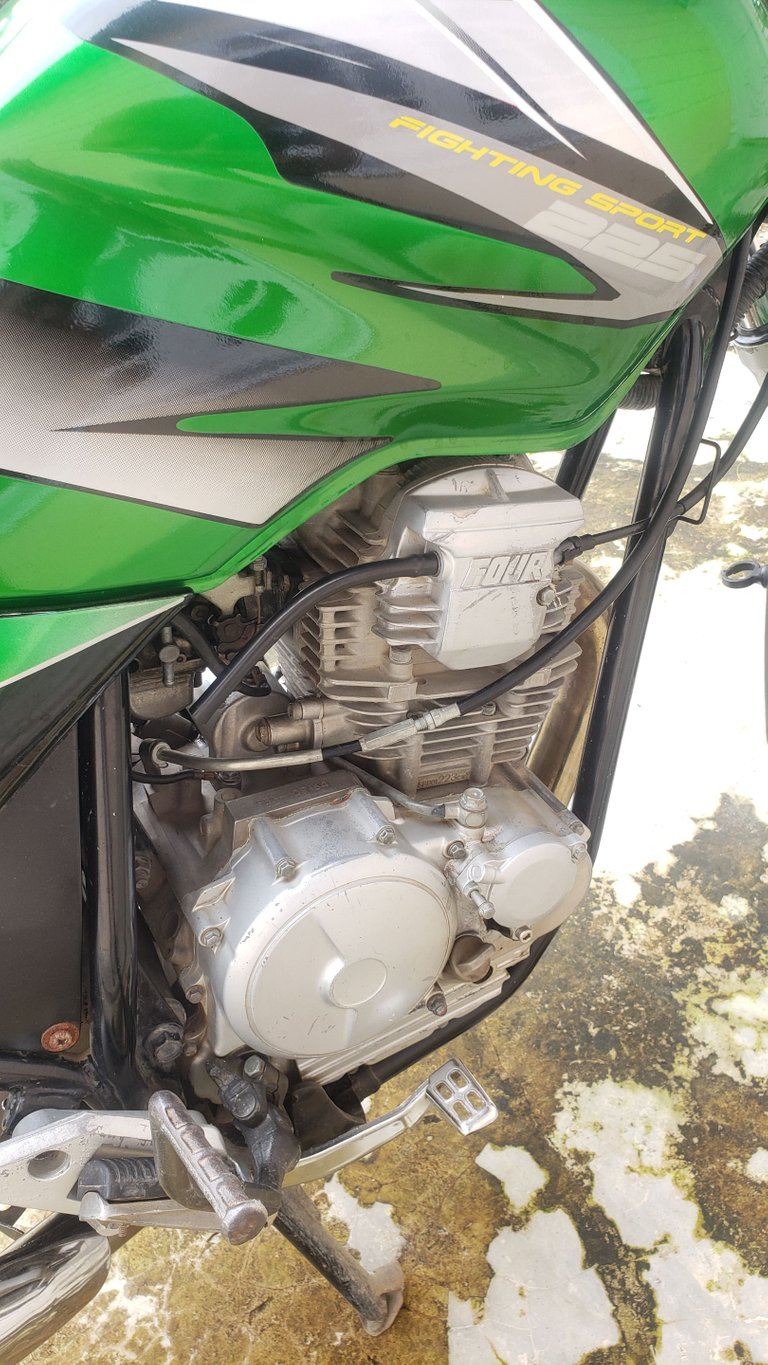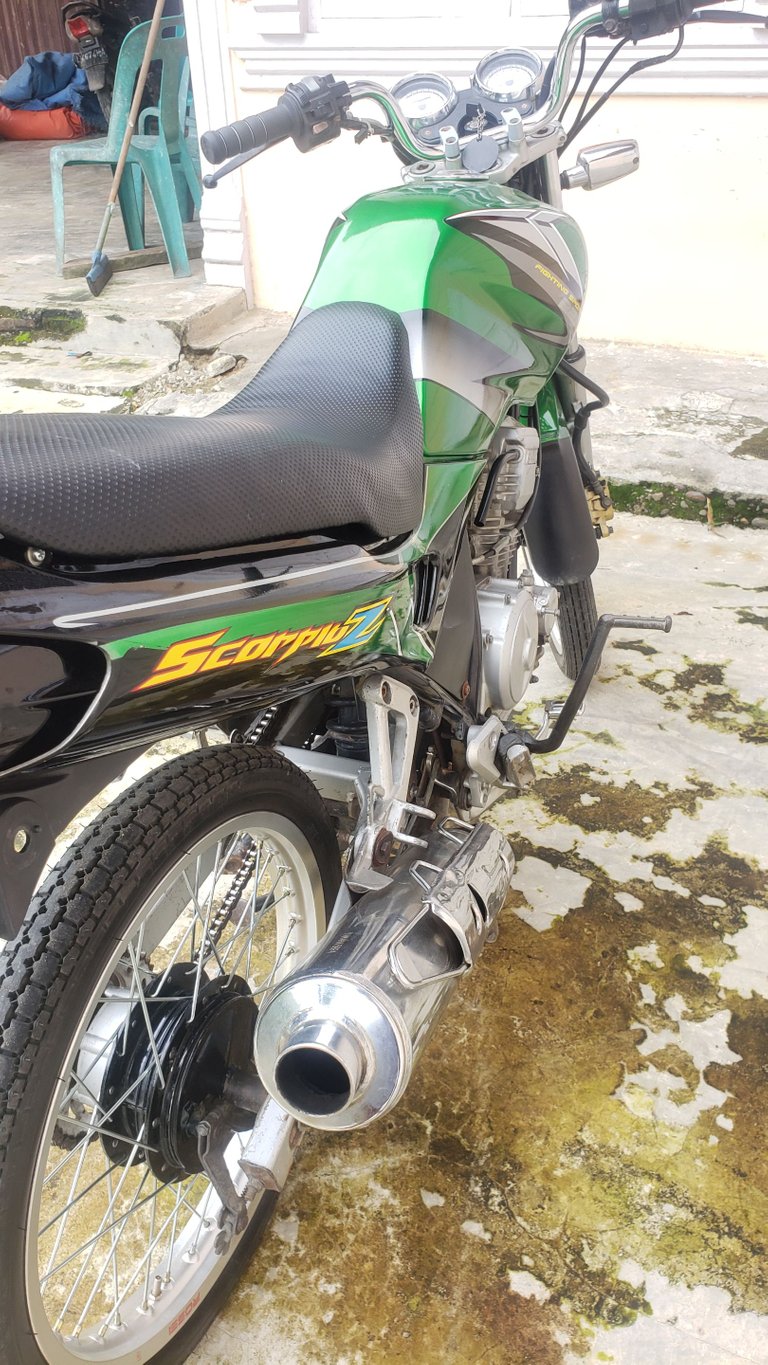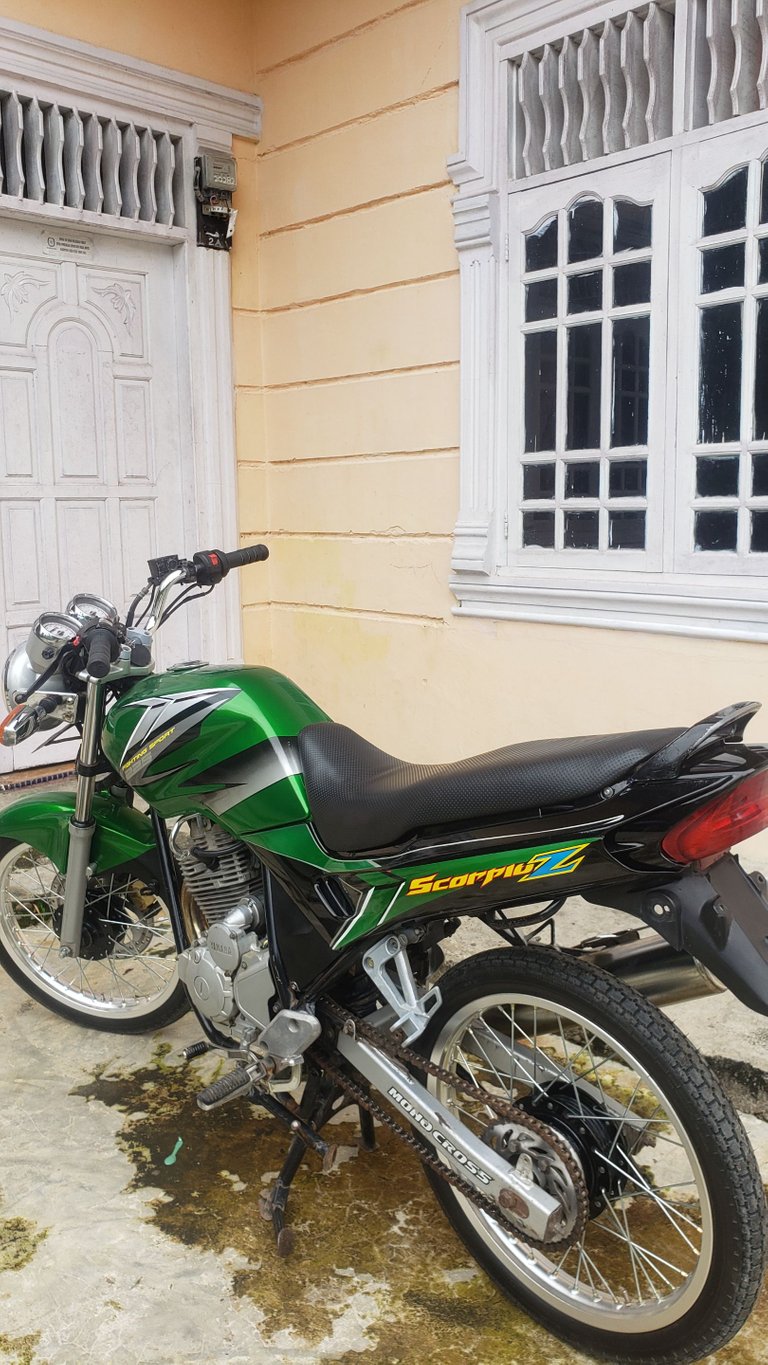 I've modified it about 6 months ago. Like the Velag, I have changed it to Velag finger semi chrome. Yes, of course, friends, you know, young people take care of motorbikes more than take care of themselves. Because if the motorbike is handsome, the one who drives it also looks handsome.
I take care of the engine and thankfully it has never been damaged or is more well known among teenagers who love motorbikes disassembling the engine. Because once a month I take it to the nearest dialer to check and service it. So that it is safe to drive and the engine is maintained and healthy.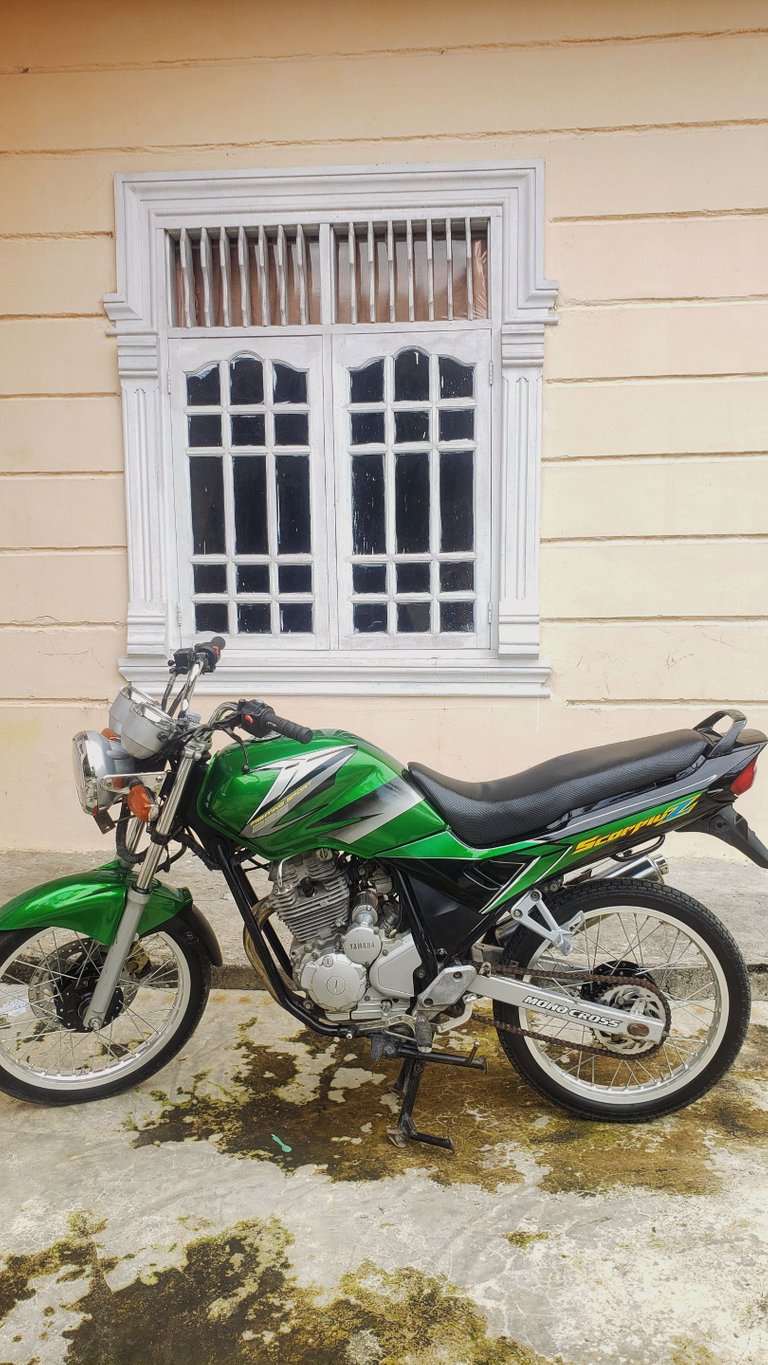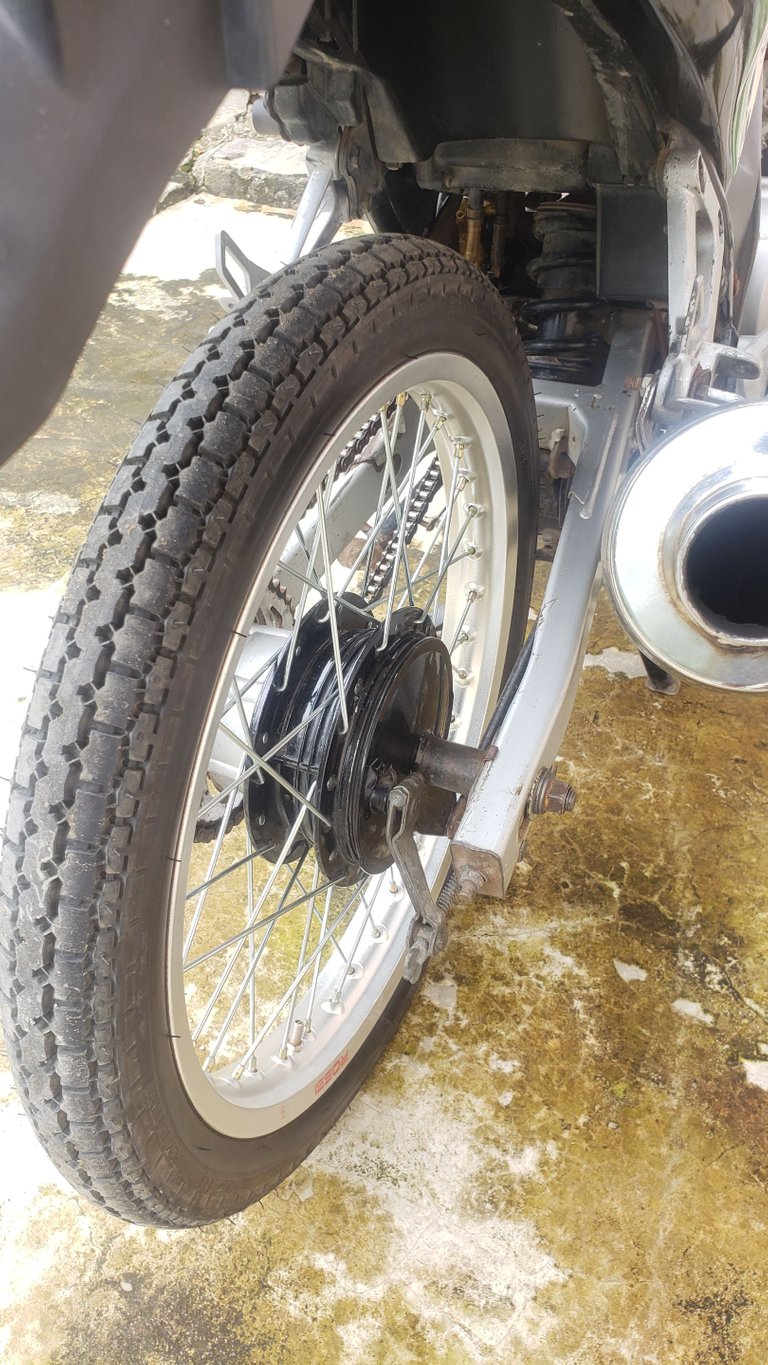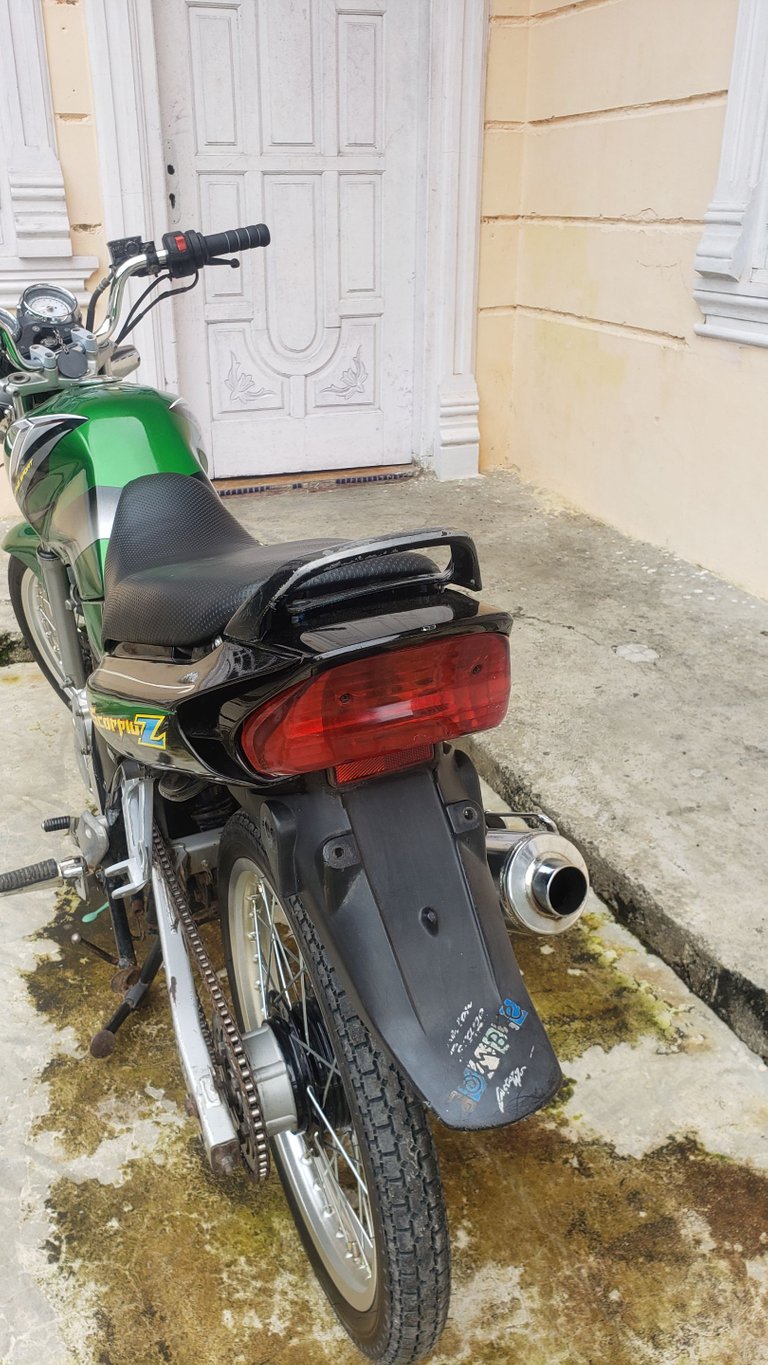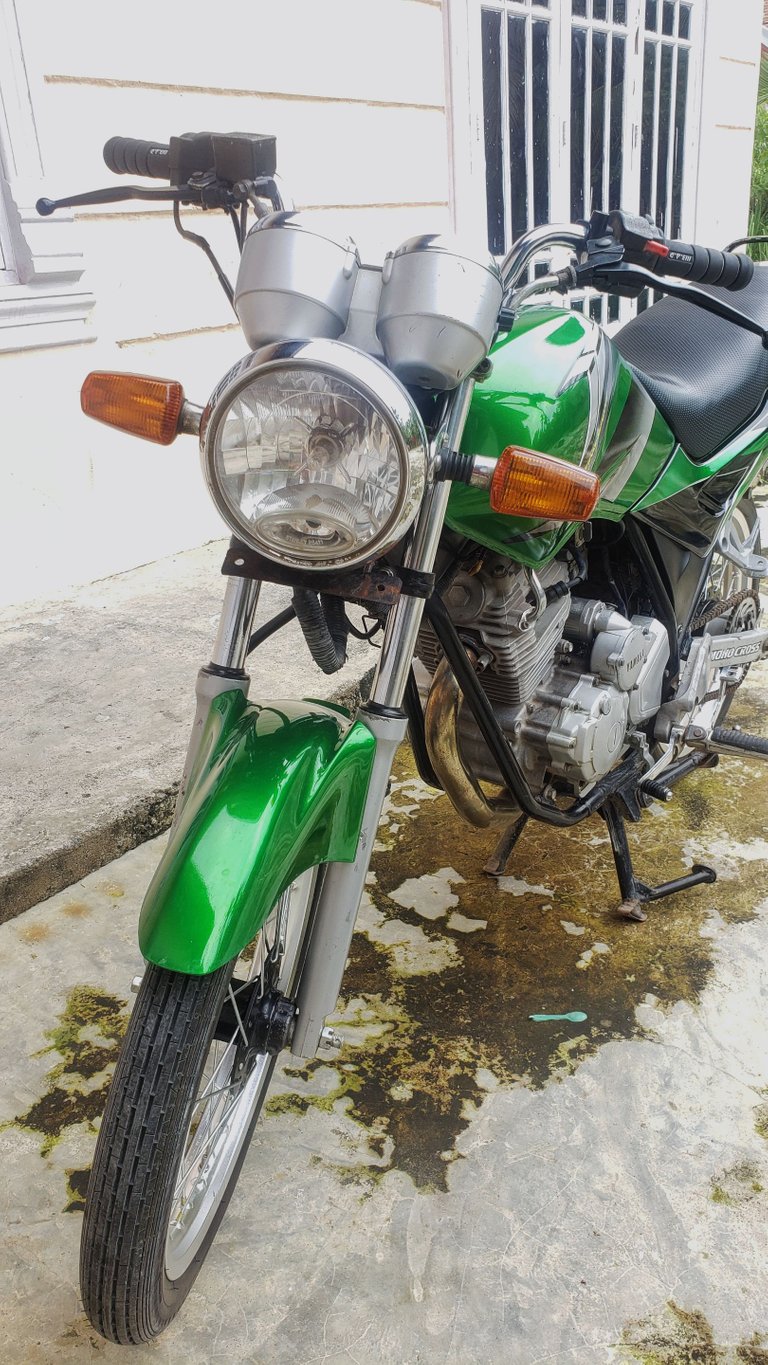 MOTOR SCORPIO-Z is known as a very fast motor, because the cc is 225. And if you change the oil, the oil is 2 bottles because the engine is 1300 ml. With a speed of 225 cc, the Scorpio motor is known as the motto JET DARAT. But even though the speed is very fast, we must maintain our own safety when driving because safety is everything.
Thank you @hivemotors .for giving me the opportunity to share in this community .good luck always .hopefully useful.
I said goodbye. And see you in my next post.
Warm greetings from me @herialsaputra
to all motorcycle lovers
THANK YOU !.
---
---