TWO CAT THAT HAVE A VERY FUNNY ATTITUDE
Hello friends @hivepets, how are you all, I hope you are fine. I always wish the best for all of you, friends. Even though we don't know each other yet, we definitely have to motivate and encourage each other.
On this occasion I want to share and tell about my favorite cat. In my previous post I have also posted several photos of the intimacy of two cats (mother and child) on my account @herialsaputra and I share them in the same community as I posted this . I'll tell you right away! Let's see and hopefully friends can entertain and add value to me so that I am more motivated and more enthusiastic to post it.
On Tuesday, at three o'clock in the afternoon
I just got home from work and I was immediately greeted warmly by my two pet cats at home. I immediately smiled in relief. Because I see their behavior is so very funny that it makes me laugh .
My two cats (mother and child).
They joked that their behavior was funny like a trained cat. I saw a mother cat being bitten by her child with a joking bite. Yes, of course we know, a mother cat can't have the heart to hurt her child. But they joke as if they are fighting for real.
The mother who could not wait for her child and immediately retaliated so that the child fell. And his son rose and avenged his mother. The boy who was acting strong was finally able to make his mother fall. It was funny, haha. I laughed so hard that it made me tired from seeing them joking.
And immediately, let's look at the results of my photo shoot about mother and kitten joking like a smack down fighter hahaha.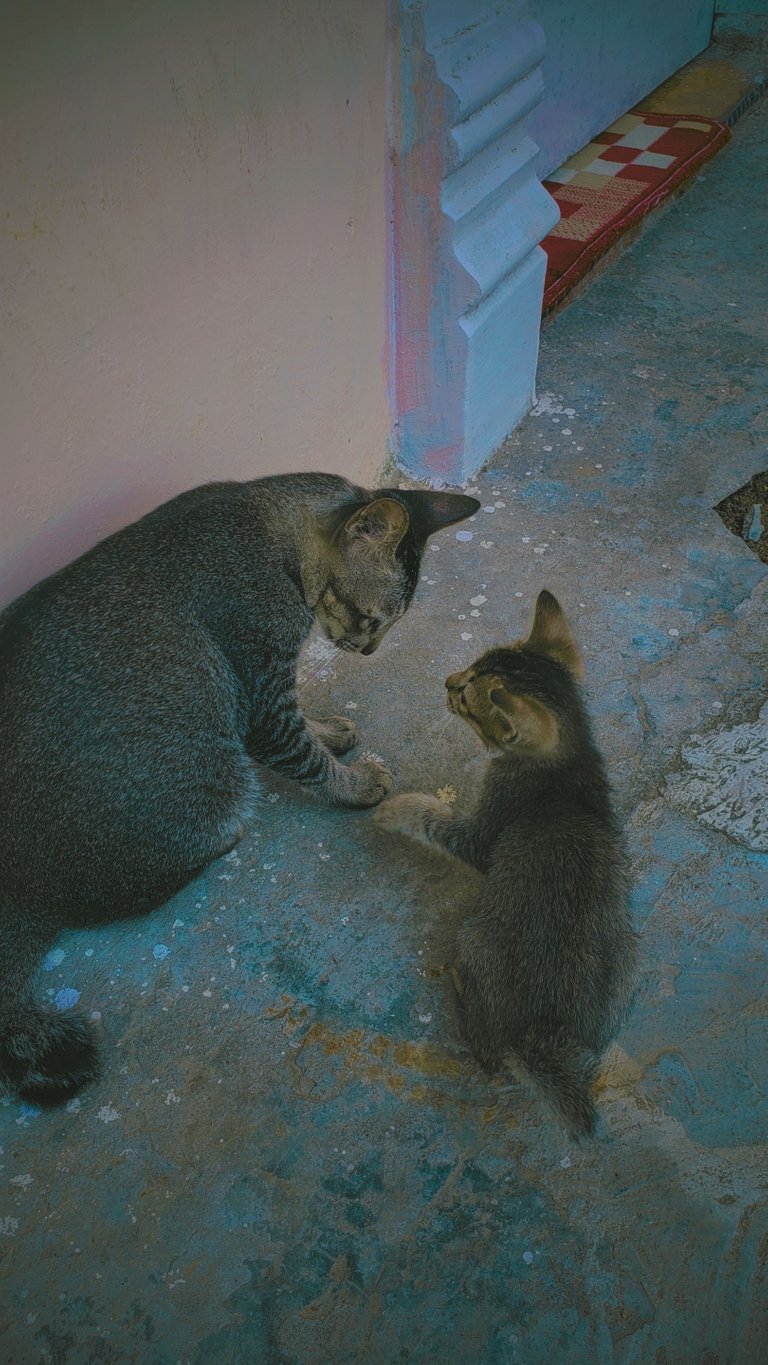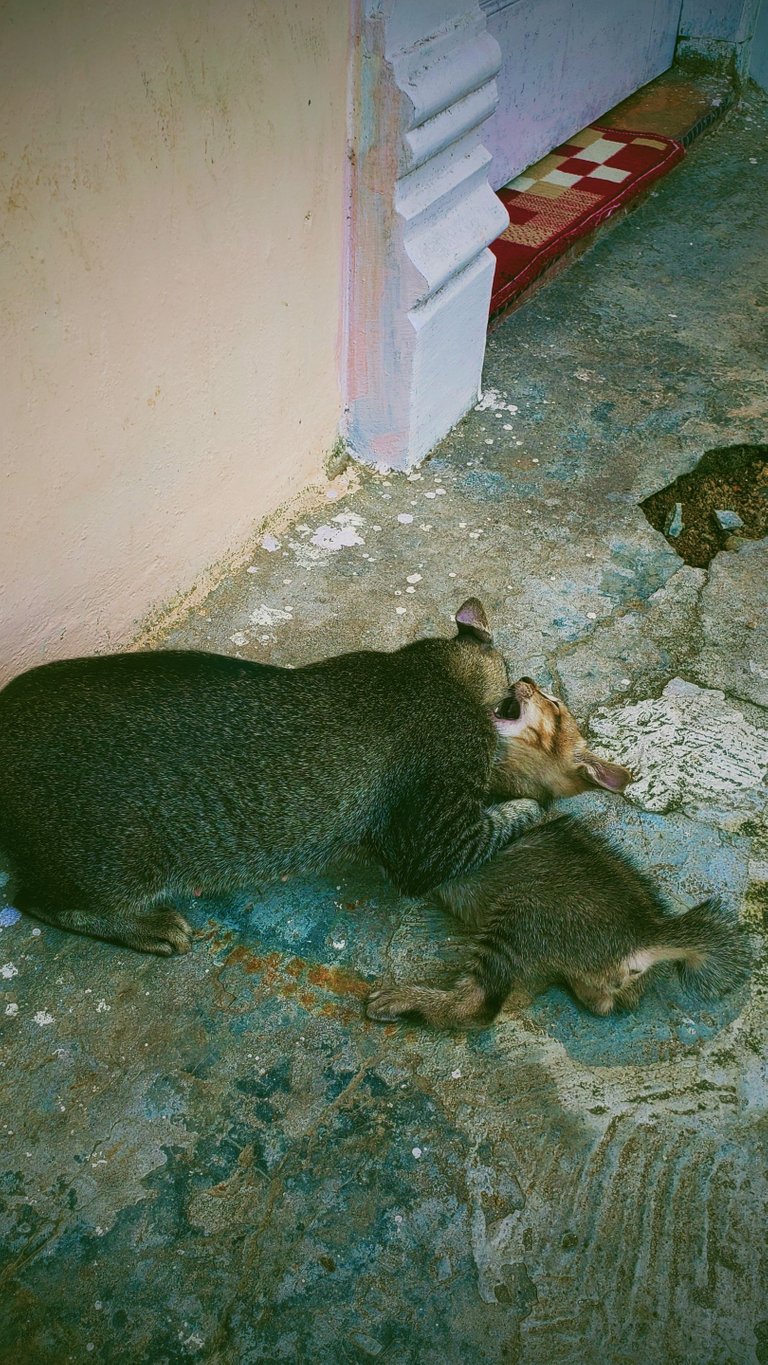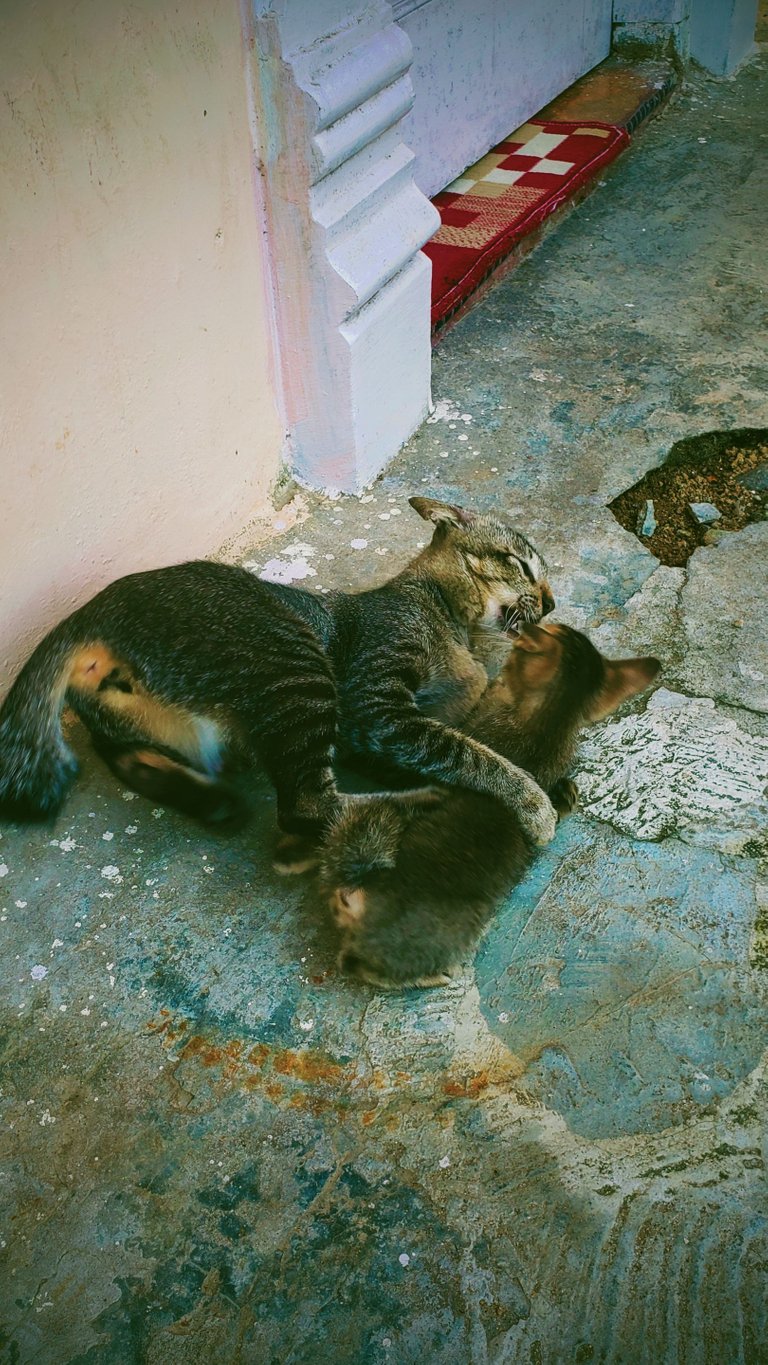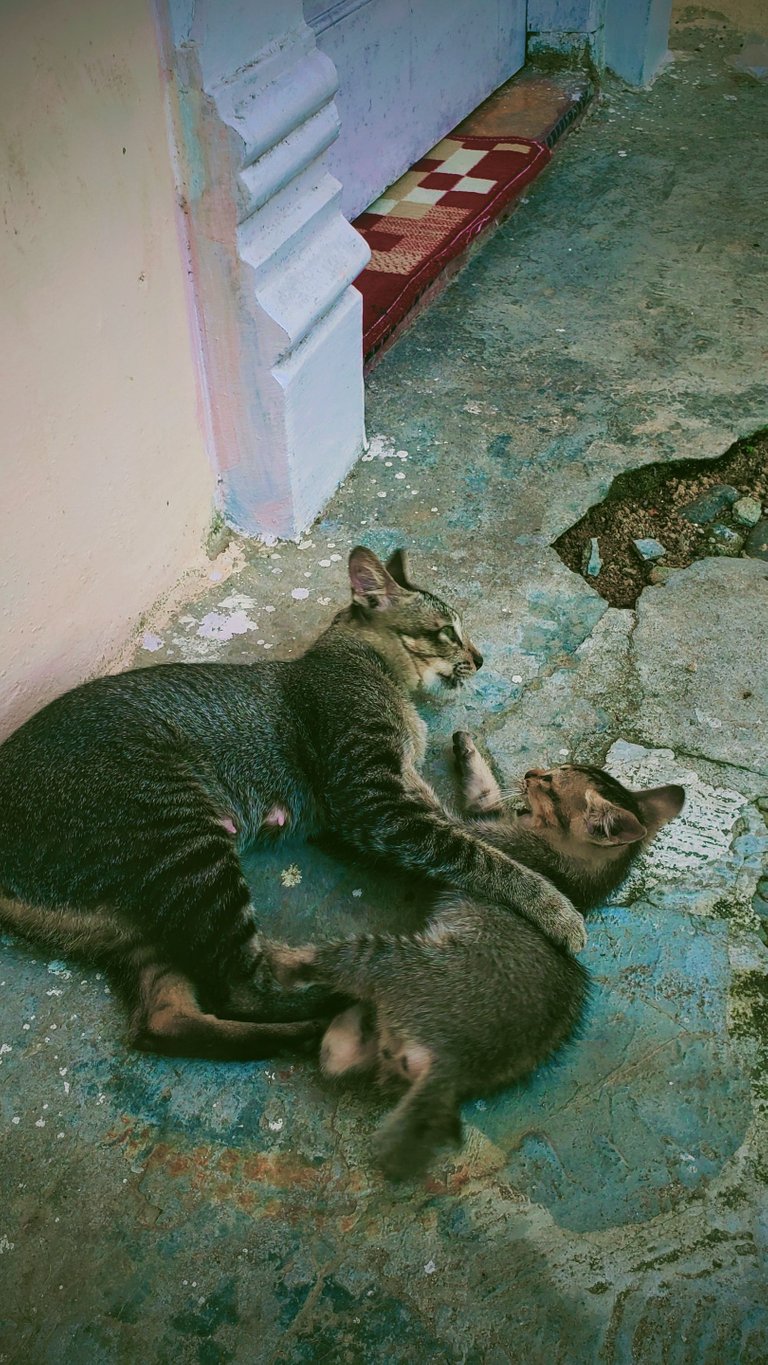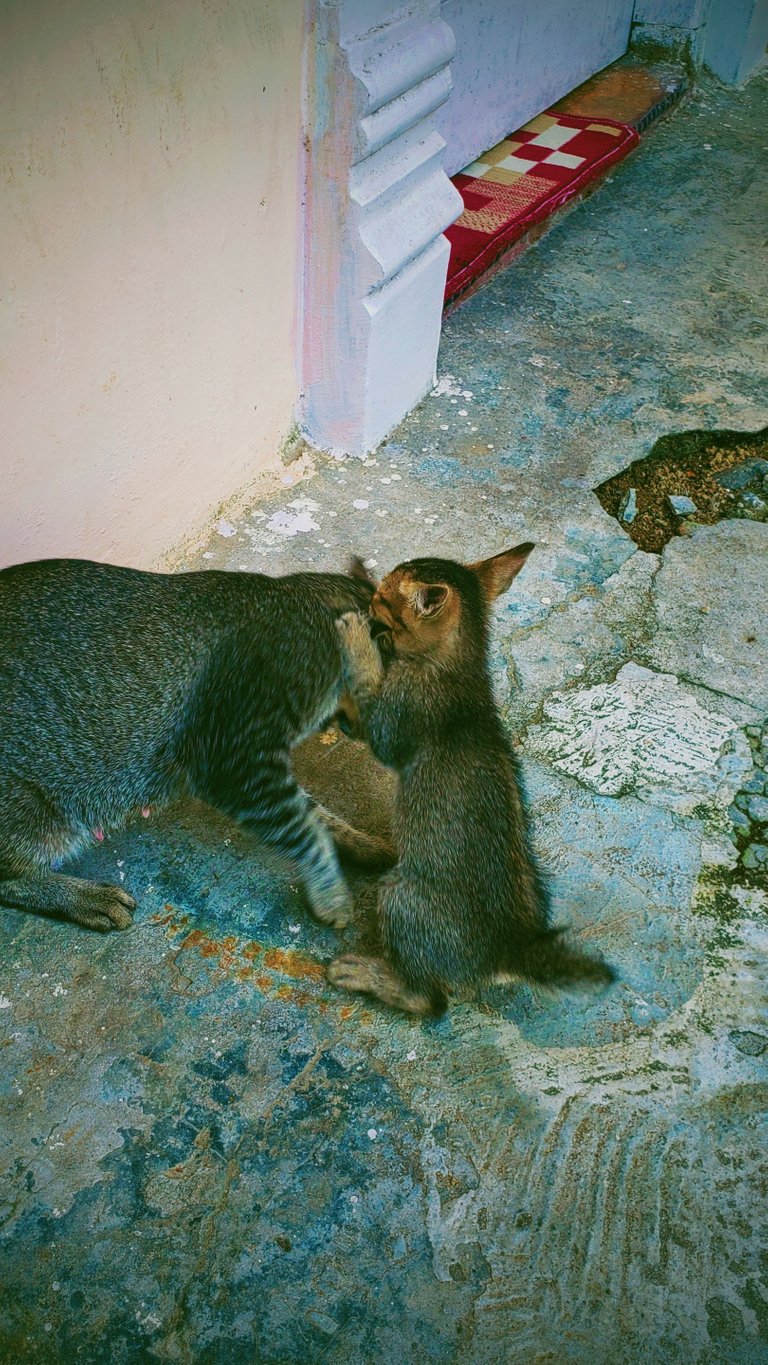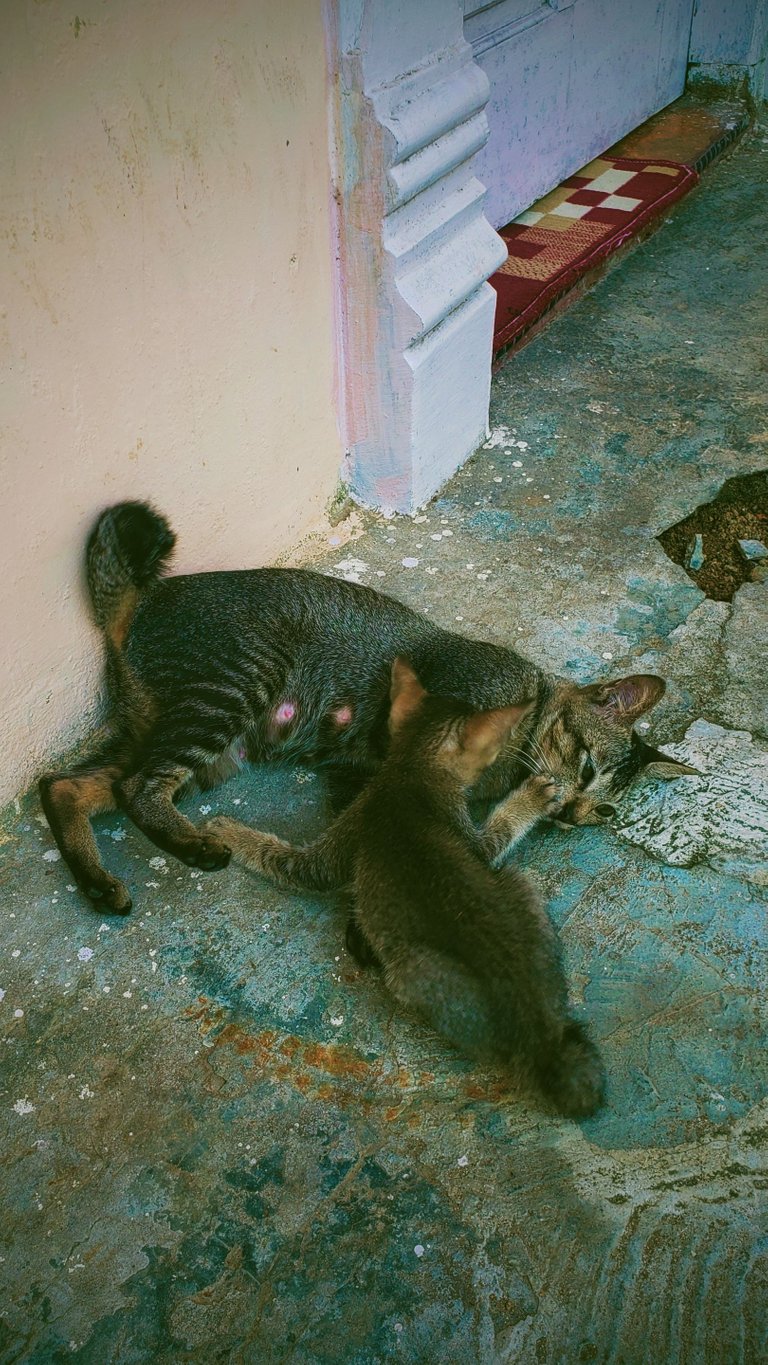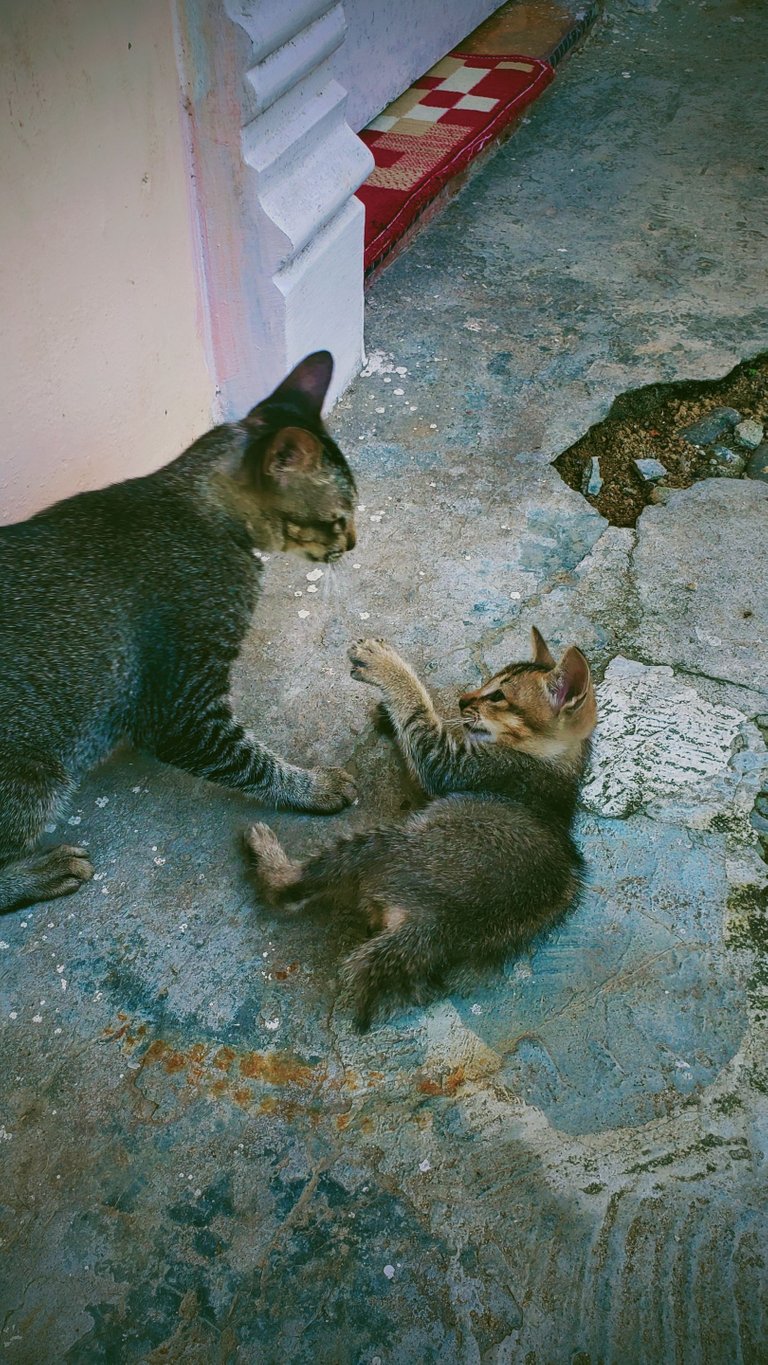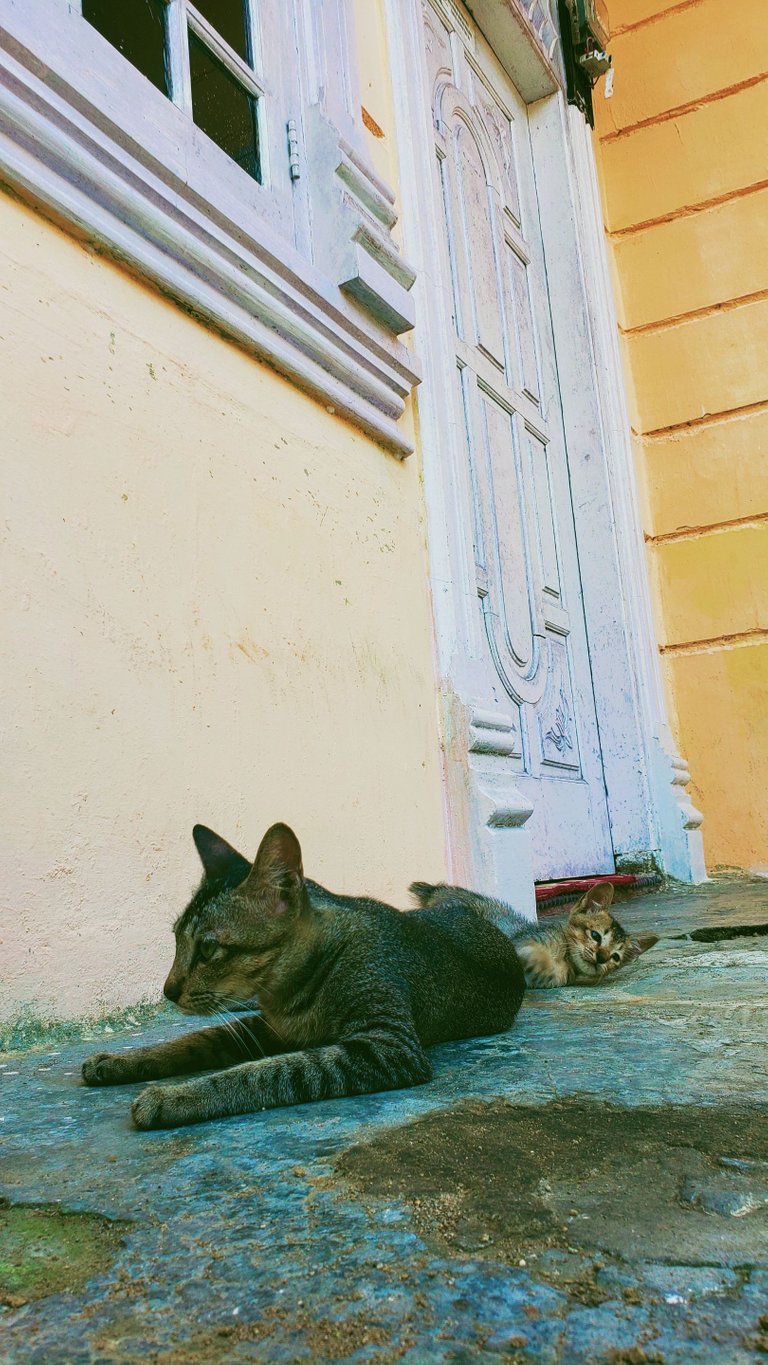 When the mother was tired of her little child's behavior, the mother immediately shut up and didn't fight anymore, but the child immediately bit her mother's back tail, making her mother have to fight again hahaha.
But the boy who likes to joke never tired of disturbing his mother .
Naturally, of course we know. Small children need entertainment. Even so, in the end the mother doesn't care anymore about her child who disturbs her.
We can see my friends in my last photo. The mother just sleeps with her back to her child. Even so, the mother always gives her child milk so that the child can grow and develop quickly and grow like his mother.
What makes me salute the cat's mother. She always accompanies her child wherever the child goes. She never leaves her child alone. I am very happy to see my cat is so loyal in caring for her child.
I say thank you to the @hivepets community and to all its members. I hope I can get very good grades from all of @hivepets friends. So that makes me more motivated to post the fun and cuteness of my cat. That is all and thank you
Photographer : @herialsaputra
Author : @herialsaputra
Camera : samsung galaxy s9+
Location. : aceh, indonesia
---
---