BeerSaturday week 274
This is my first time participating in the @beersaturday and that's thanks to @digi-me 👍. The challenge is organized by @detlev, and considering we're at the 274th edition : We celebrate #BeerSaturday week 274... impressive longevity 🙏
Being a beer lover (rather Pislner or Ale than IPA) and coming from Quebec where the development of microbreweries has amplified in the last few years (but that I think it's a worldwide phenomenon), I'll try to make you discover some beers from here. I start with the BouteFeu from the Microbrasserie du Lac St Jean.
C'est la première fois que je participe au @beersaturday et cela c'est grâce à @digi-me. Le challenge est organisé par @detlev, et vu que nous sommes à la 274ème édition We celebrate #BeerSaturday week 274... impressionnante longévité 🙏
Étant amateur de bière (plutôt de Pislner ou d'Ale que d'IPA) et venant du Québec ou le développement des microbrasseries s'est amplifié ces dernières années (mais que je pense que c'est un phénomène mondial), je vais essayer de vous faire découvrir quelques bière d'ici. Je commence avec la BouteFeu de la Microbrasserie du Lac St Jean.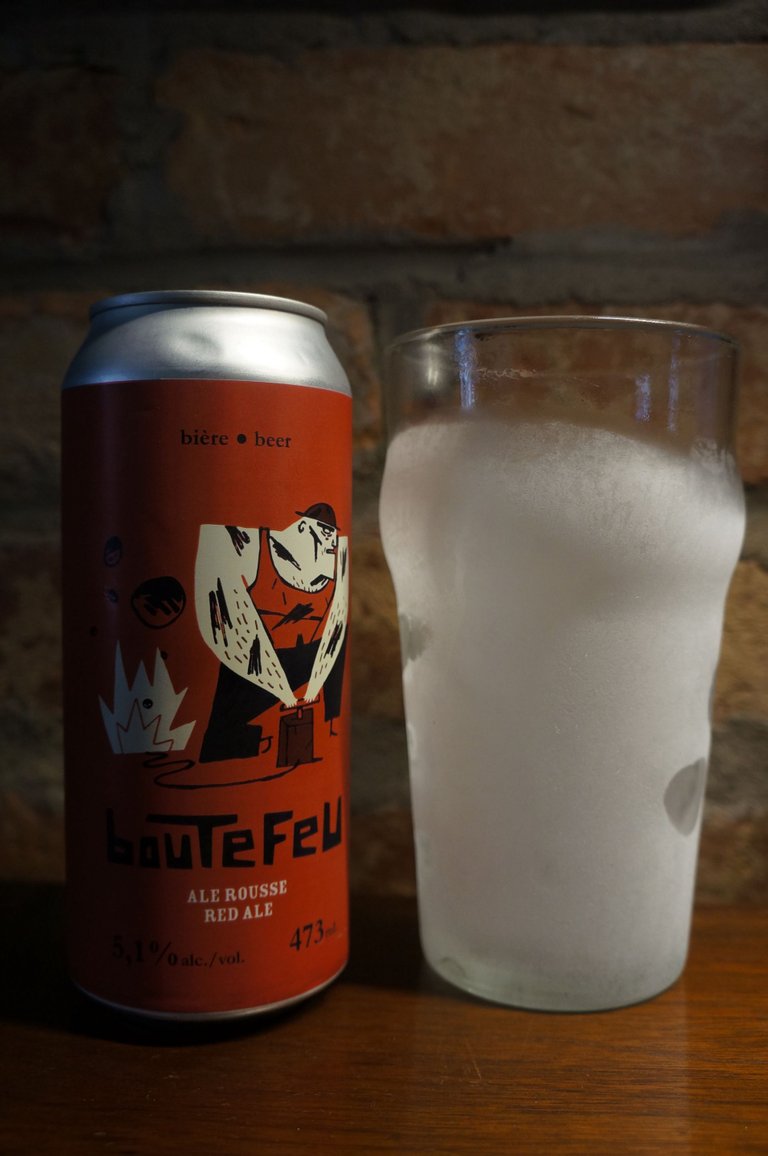 As you'll see, I also really like the design of the cans. /🇫🇷 Comme vous allez le voir, j'aime aussi beaucoup le design des canettes.
BouteFeu (Microbrasserie du Lac St Jean)
---
The BouteFeu is an unfiltered barley malt ale (5,1%). It's brewed by the Microbrasserie du Lac St Jean, founded in 2007 in Northern Quebec. They're not new to the business with already a hundred recipes to their credit. Coming back to this beer, very good beer thanks to its coffee and caramel aromas. Just perfect to start the weekend off right.
La BouteFeu est une ale rousse non filtrée au malt d'orge avec 5,1%. Elle est brassée par la Microbrasserie du Lac St Jean, fondée en 2007 dans le Nord du Québec. Ce ne sont pas des nouveaux dans le secteur avec déjà une centaine de recettes à leur actif. Pour revenir à cette bière, elle est passée toute seule 😀 grâce à ses aromes de café et caramel. Juste parfaite pour bien commencer le weekend.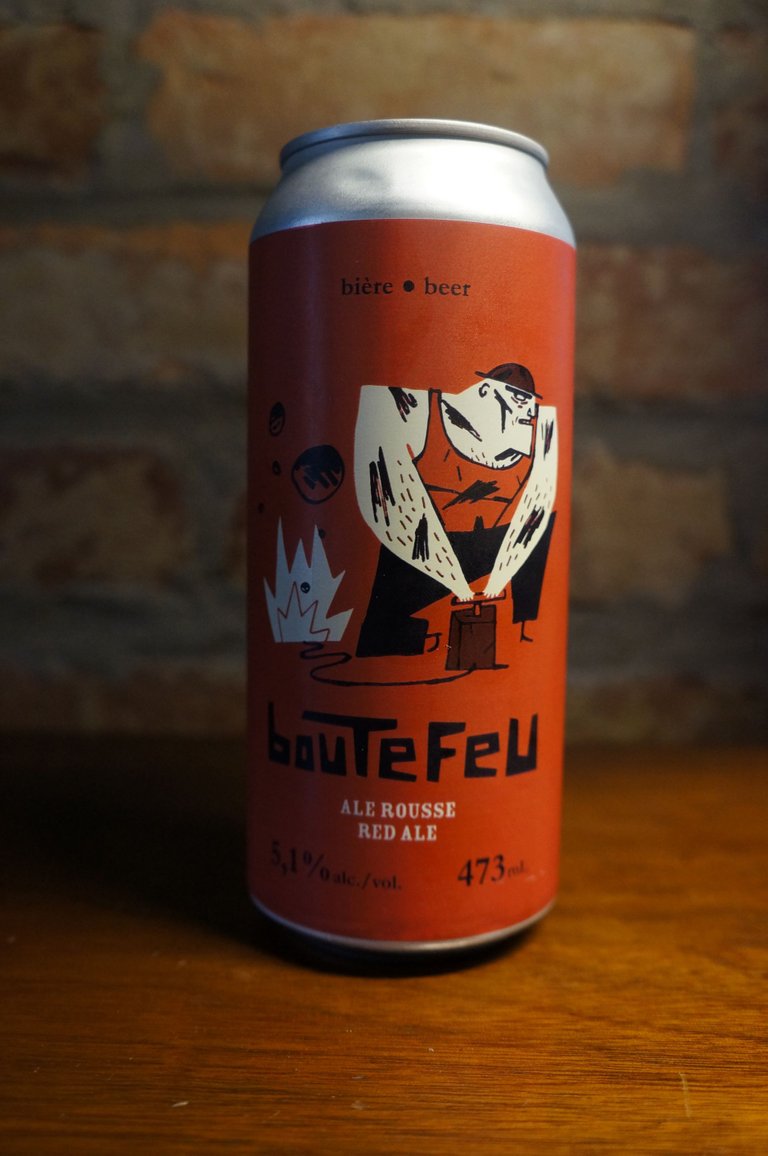 Just for the record, a boutefeu is the person in charge of lighting the fuse to make something explode. I don't know the word in English (not very useful in everyday life 😀). 🇫🇷 : Juste pour info, un boutefeu est la personne en charge d'allumer la mèche pour faire exploser quelque chose.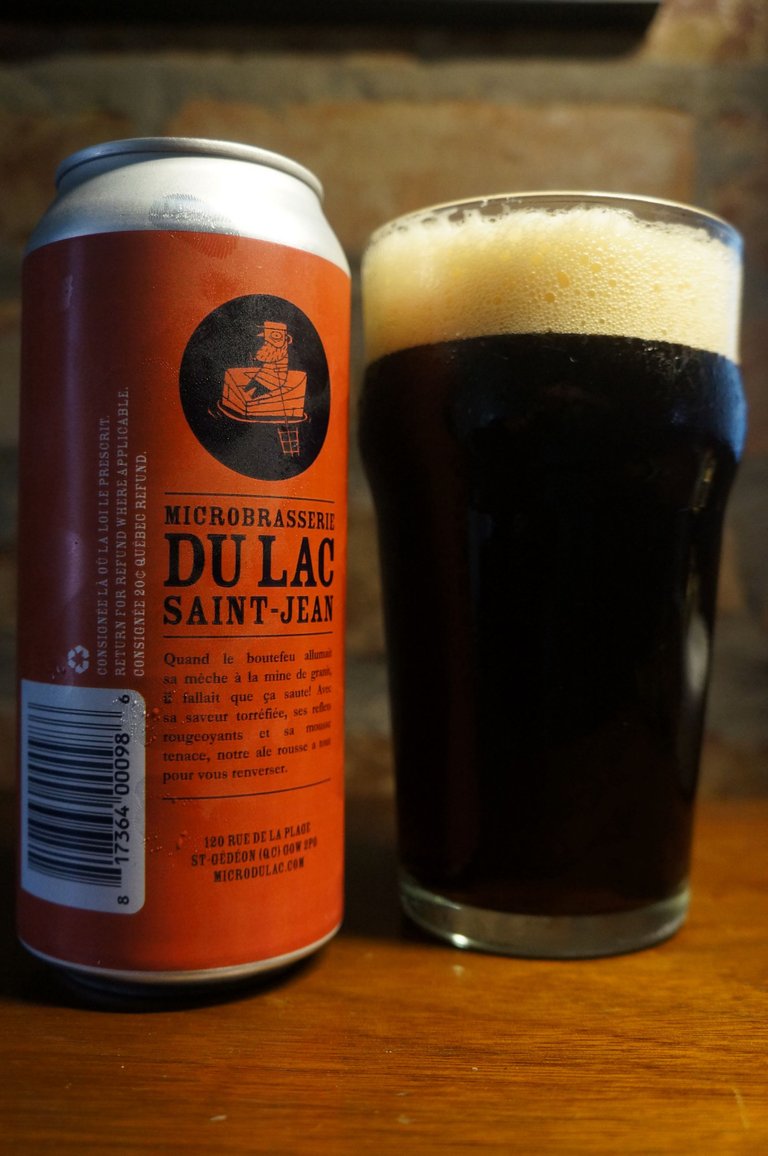 ---
Palefroi (Dunham)
---
The second beer is a Hopfen Weisss, the Palefroi from the Dunham brewery, one of my favorite breweries in Quebec, opened in 2011 east of Montreal in the village of Dunham. Very beautiful region with a lot of organic farms and vineyards, it's always nice to travel on the wine road and end up at the Dunham brewery which is also a very good restaurant.
La deuxième bière est un HopFen Weisss, la Palefroi de la brasserie Dunham, une de mes brasseries préférées au Québec, ouverte en 2011 à l'est de Montréal dans le village de Dunham. Très belle région avec beaucoup de fermes bio et de vignobles, c'est toujours agréable de parcourir la route des vins et de terminer à la brasserie Dunham qui en plus un très bon restaurant.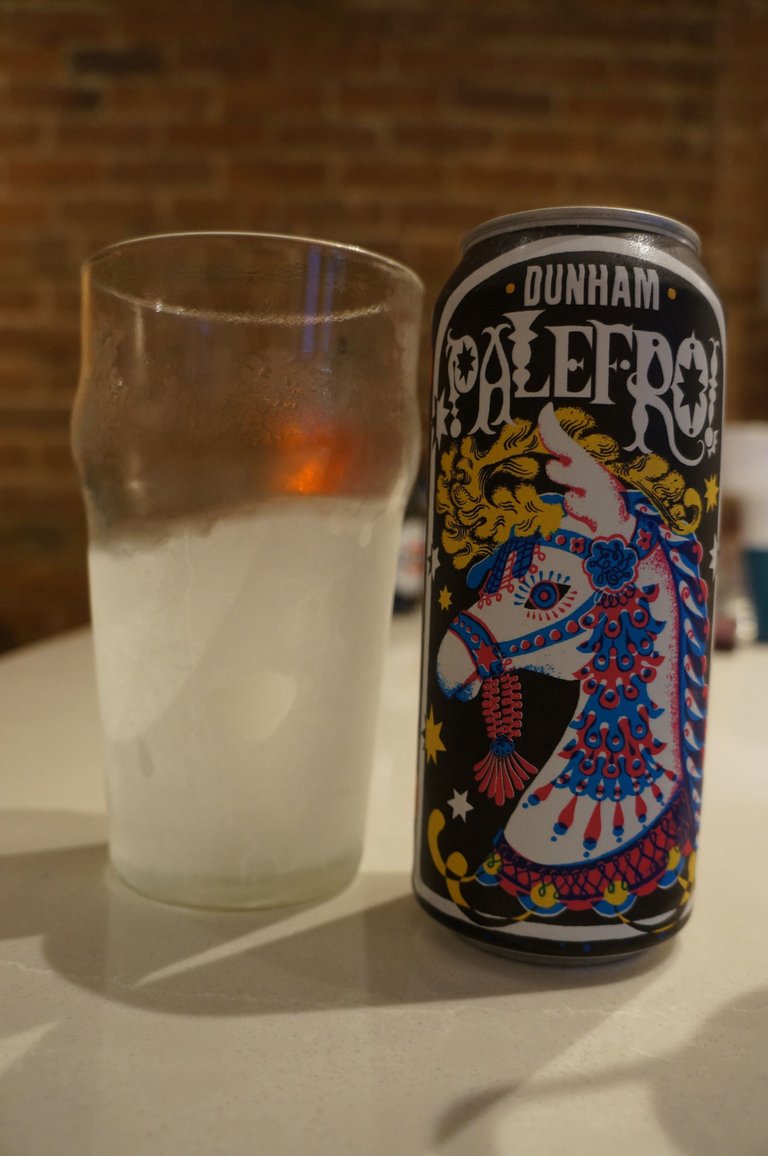 As you can see on the picture, the Palefroi is a 4.2% German style hoppy white beer, a collaboration with Le Cheval Blanc, a bar and brewer from Montreal. Very fresh with a little taste of grapefruit, I'm never disappointed with the beers from this brewery. And moreover, the design of the can is very original, designed by Matsuki Tawataai.
Comme vous pouvez le remarquer sur la photo, la Palefroi est une bière blanche houblonnée de style allemand à 4.2%, une collaboration avec Le Cheval Blanc, bar et brasseur de Montréal. Très fraiche avec un petit gout de pamplemousse, je ne suis jamais déçu avec les bières provenant de cette brasserie. Et en plus, le design de la canette est très original, dessiné par Matsuki Tawataai.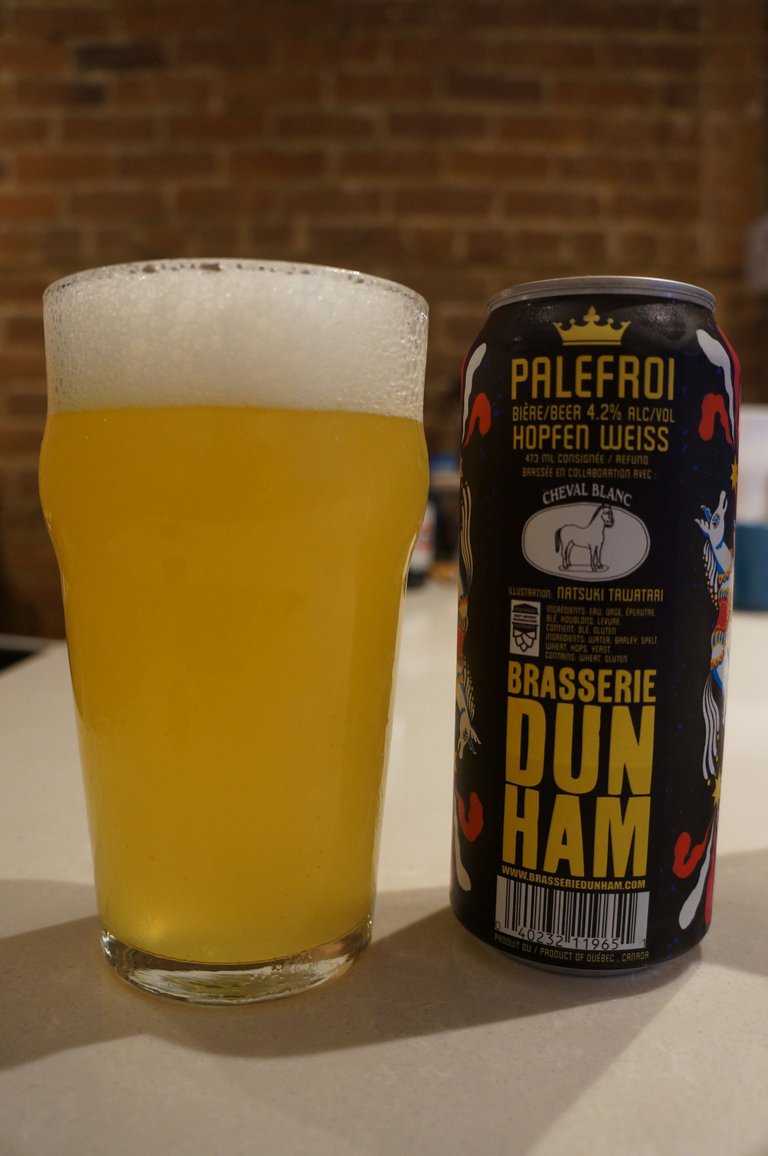 As it's been a while since @pegarissimo has posted, I hope this call will make him come back on Hive. Have a great weekend and cheers 🍻
Comme cela fait quelque temps que @pegarissimo n'a pas postée, j'espère que cet appel va le faire revenir sur Hive. Bon weekend à tous et santé 🍻
---
---