CCC's Street Art Contest #59, Deep & Hly (UP 2021), Montreal
Here my entry for the CCC's Street Art Contest #59 with a collaboration done during the last Under Pressure in Montreal by Deep for the lettering and Hly for the Medusa.
Voici mon entrée pour le concours CCC's Street Art #59 avec une superbe collaboration faite par Deep pour le lettering et Hly pour la tête de Méduse. Cette œuvre fut réalisée durant le dernier festival Under Pressure à Montréal en aout.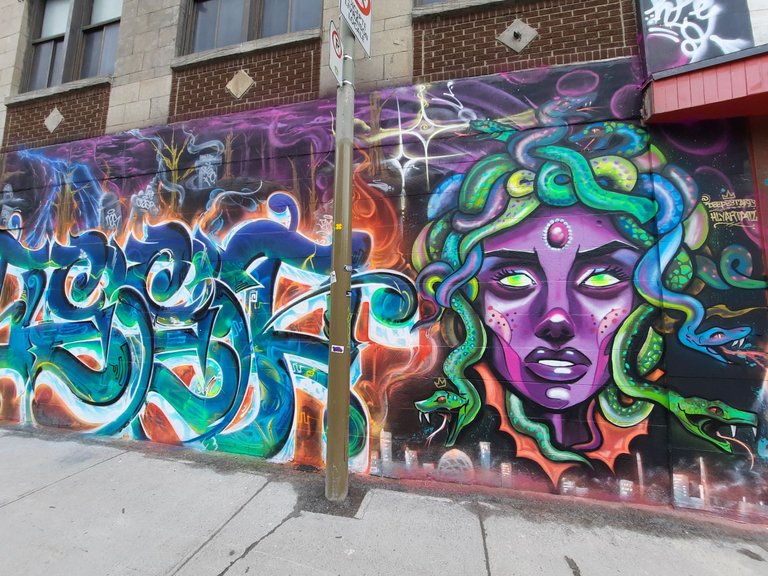 I couldn't take a picture of the complete work because the street is under construction. And a hole is replacing the asphalt. I went back there last weekend but still under construction.
Je n'ai pas pu prendre une photo de l'œuvre complète vu que la rue est en construction. Et un trou remplace l'asphalte. J'y suis retourné le weekend dernier mais toujours en travaux.
| | |
| --- | --- |
| Who : | Deep & Hly |
| How : | Mural |
| Where : | Alley parallel to Saint Denis Street, Montreal. Google Maps |
| When : | 2021 |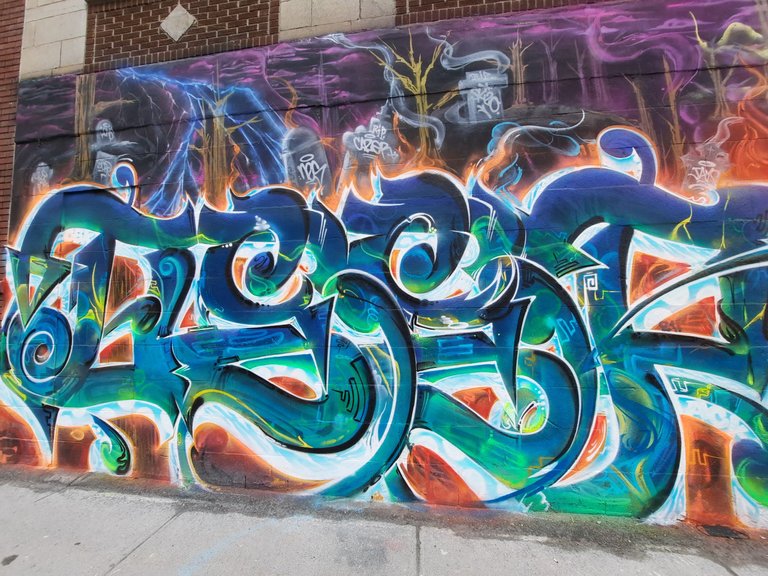 Deep is a street artist, member of crew Crime Pays Well. His tags are often found on the walls of Montreal. But also when he has more time, letterings of great quality as we can see here, great filling.
Deep est un artiste basé à Montréal, membre du collectif Crime Pays Well.On trouve souvent sur les murs de Montréal ses tags. Mais aussi quand il a plus de temps, des letterings de grande qualité comme on peut le voir ici.*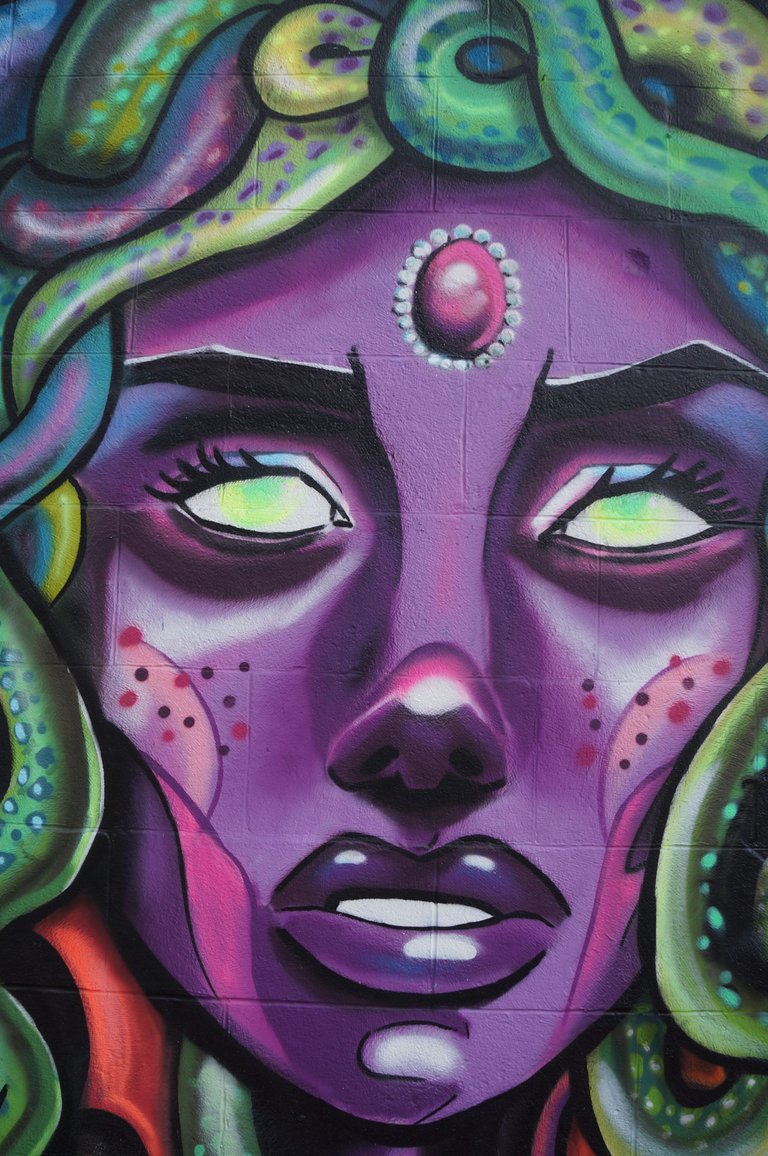 Not much information about Hly (his Instagram account just disappeared), but he often makes portraits of characters from Mythology like this Medusa head. Splendid!
Peu d'informations sur Hly (son compte Instagram vient de disparaitre), mais il fait souvent des portraits de personnages issus de la Mythologie comme cette tête de Méduse. Splendide !
As always a big thank you to @digi-me for hosting this contest and discovering Street artworks from all over the World. Don't hesitate to participate, it's a lot of fun and sometimes we even win. 😀
Comme toujours un gros merci à digi-me pour organiser ce concours et découvrir des œuvres Street du monde entier. N'hésitez pas à participer, que du fun et même parfois on gagne. 😀
---
---