RM Sotheby's St Moritz 2022
Today we return to the RM Sotheby's sale which took place at the beginning of the month (September 9th to be exact) in Saint Moritz (Switzerland) at the Grand Hotel des Bains Kempinski. For once it wasn't Ferrari that had the best sales but rather the English brand that changed its logo not long ago, Aston Martin.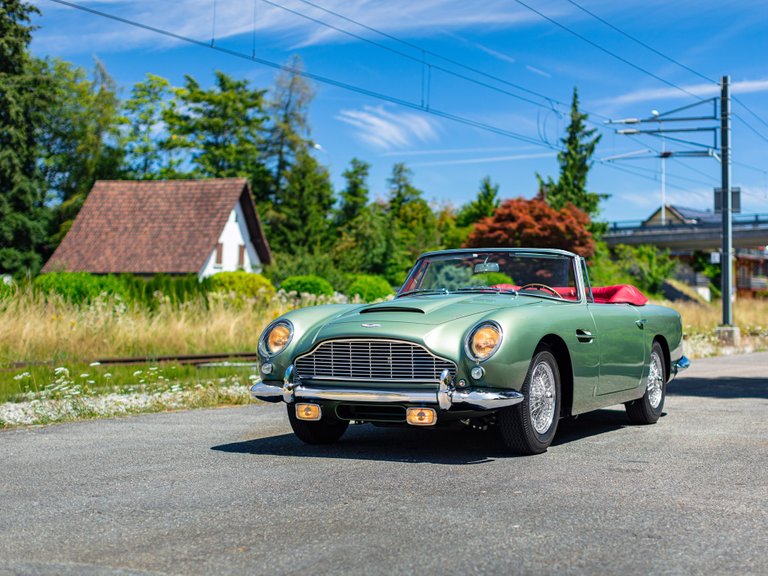 Here is the star of the sale : Aston Martin DB5 Convertible
And I wanted to show you a small picture of the hotel where the sale was held. I would like to stay in this hotel for skiing. It looks like a nice hotel, no ?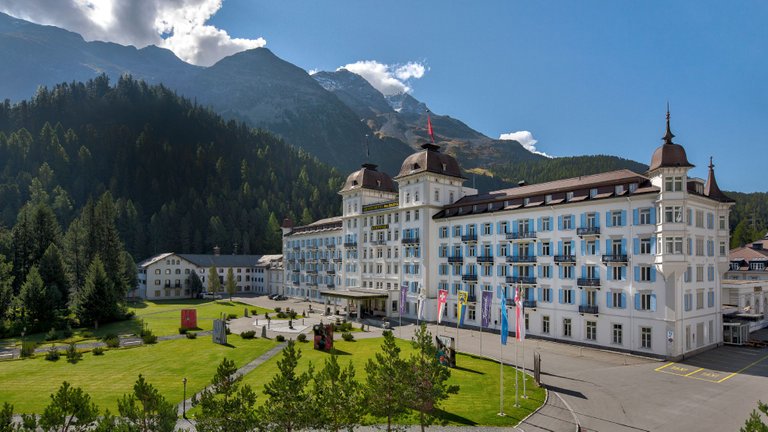 Let's keep dreaming with the best car sellers...
Bugatti Type 57S Atalante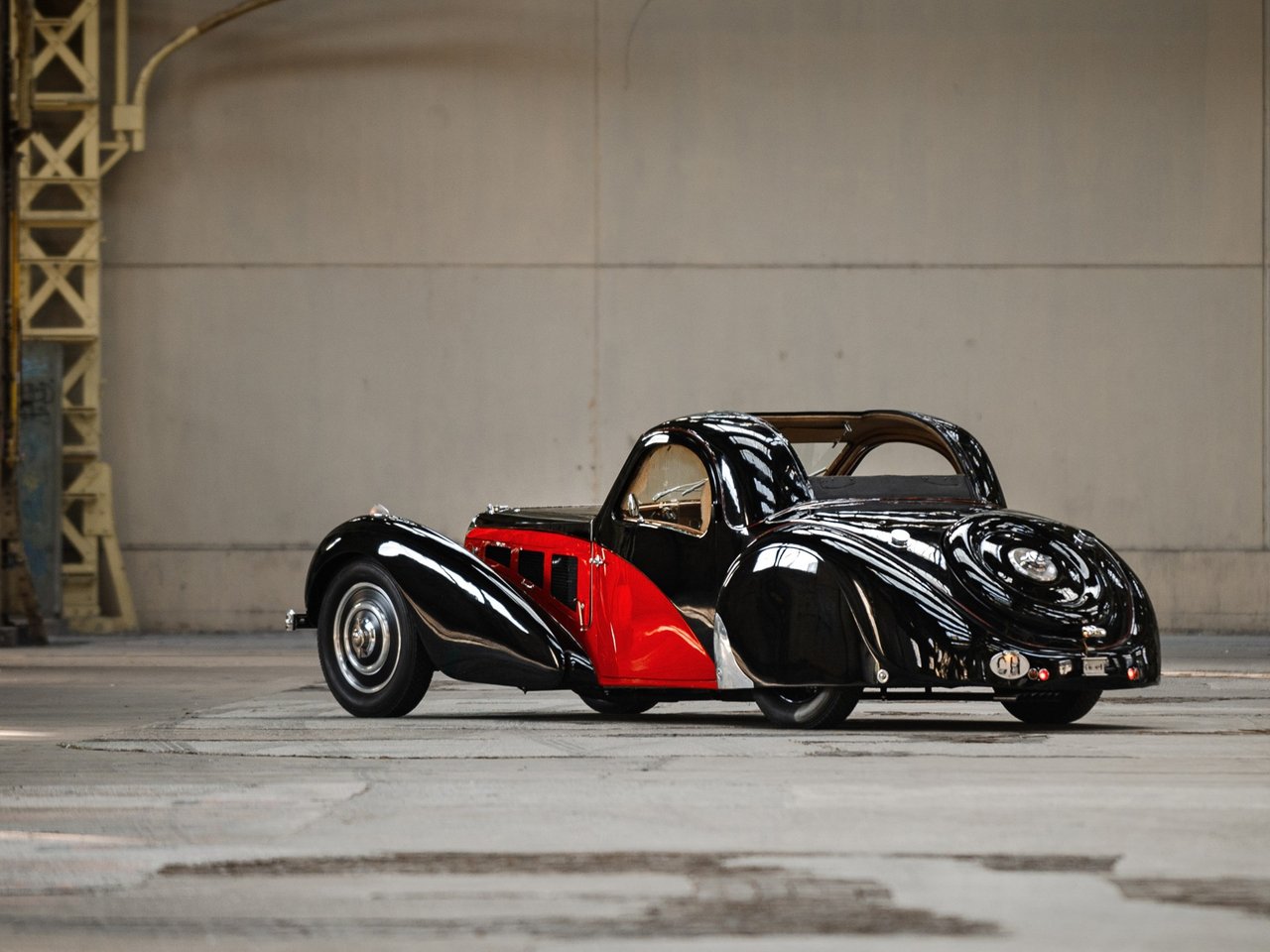 This is the only car I had featured from this sale and it seems that the starting price was a bit too high, over 10 million Swiss francs (about USD 10 million). Considering the design of Jean Bugatti, the son of the founder Ettore Bugatti, this isn't a car anymore but a work of art 😀. If you want more pictures and information about this car, you can always go to my post : Bugatti Type 57S Atalante.
🔨 Lot 9 : 1936 Bugatti Type 57S Atalante
💶 Sold for : Unsold
Aston Martin DB5 Convertible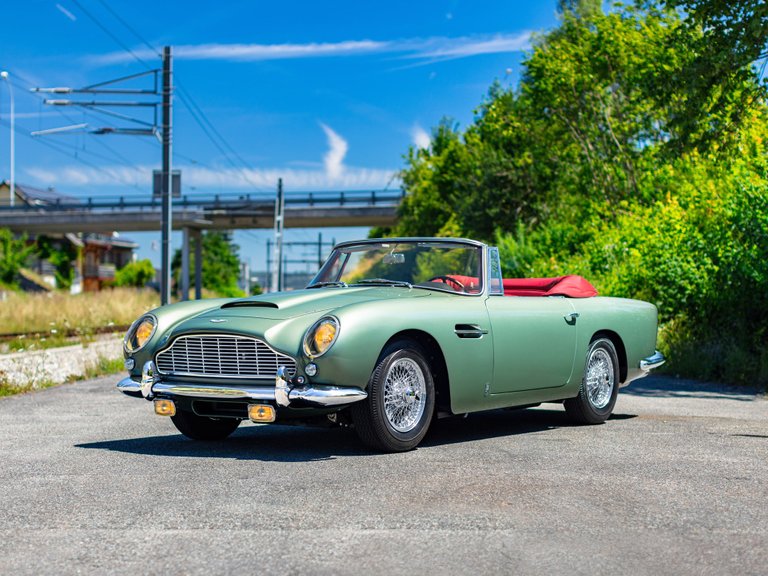 The DB5 Convertible is maybe one of the most desirable Aston Martin and with only 39 examples produced in left hand drive, one of the rarest too. The two must go together. As you know, the initial DB was to honour the owner of Aston Martin between 1947 and 1972, Sir David Brown. This model was built for the auto show of Barcelona in 1965 finished in California Sage over Red Connolly leather. So beautiful, especially the interior.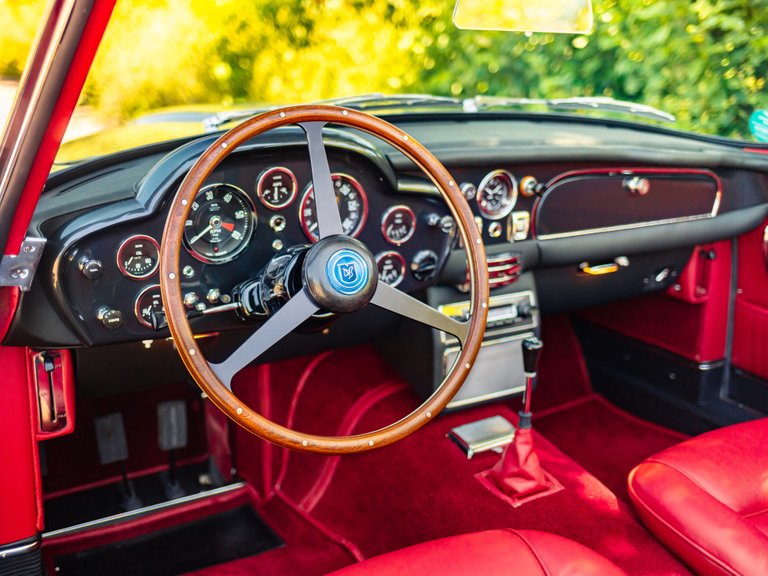 🔨 Lot 7 : 1965 Aston Martin DB5 Convertible
💶 Sold for : CHF 2,142,500
Aston Martin One-77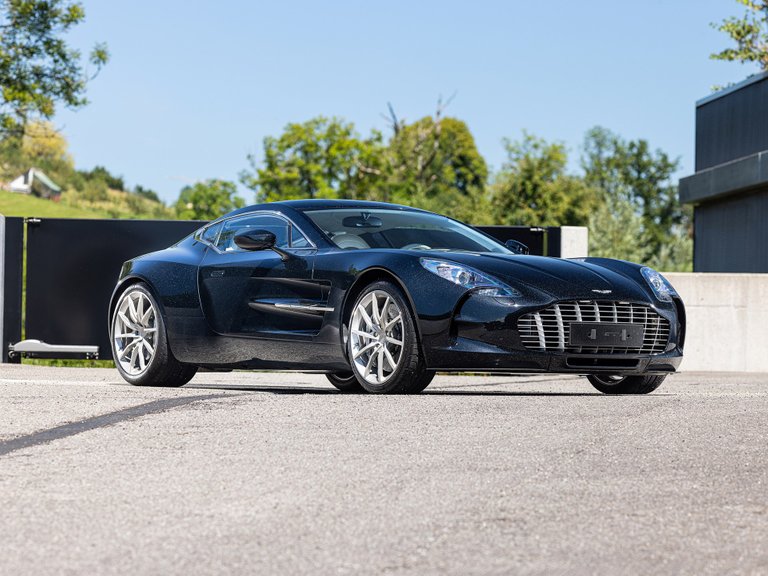 I know less about the supercars of "our time" like this Aston Martin One-77, as its name indicates produced in only 77 examples. And considering its mileage (only 1,785 km), we can see that this car was bought as an investment (purchase price : £1,000,000 - 1,100,000 CHF. I was curious 😀... 700,000 CHF in 12 years). Moreover, it was a transition for the English car brand as it left its legendary Newport Pagnell factory to move to a brand new factory in Gaydon. In terms of performance, the v12 engine delivers 750 hp for a top speed of 360 kmh and 0 to 100 in 3.5 seconds. Impressive...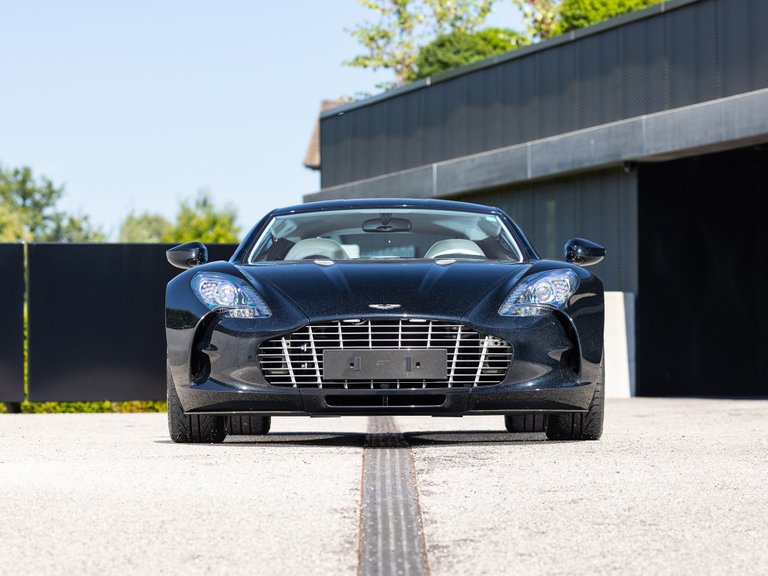 🔨 Lot 25 : 2011 Aston Martin One-77
💶 Sold for : CHF 1,825,500
Lamborghini Miura P400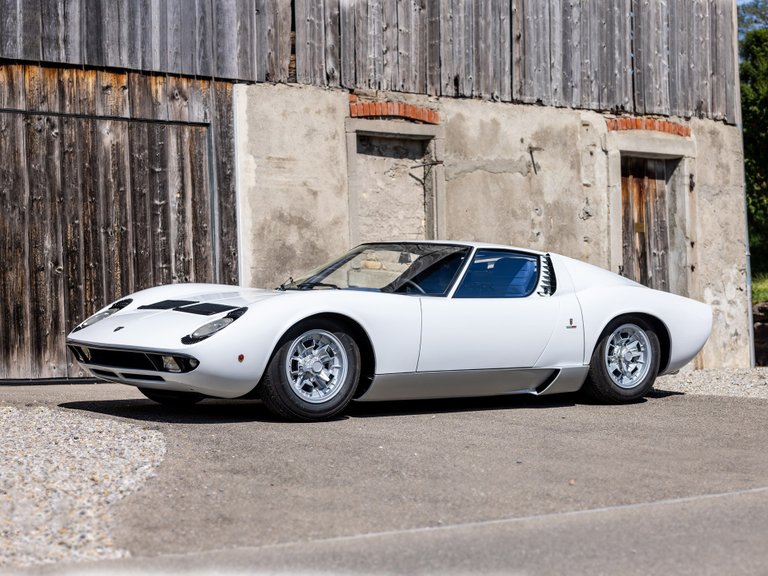 Retournons à mon époque préférée au niveau du design automobile avec une de mes voitures préférées, Lamborghini Miura P400, une des premières supercar. It was presented at the 1966 Geneva Salon and was an instant success with its unique look designed by Bertone and especially with the placement of its engine (4.0-litre V-12) , mounted just behind the passenger compartment. Too bad the price of the Hive was a little low, otherwise in my garage 😀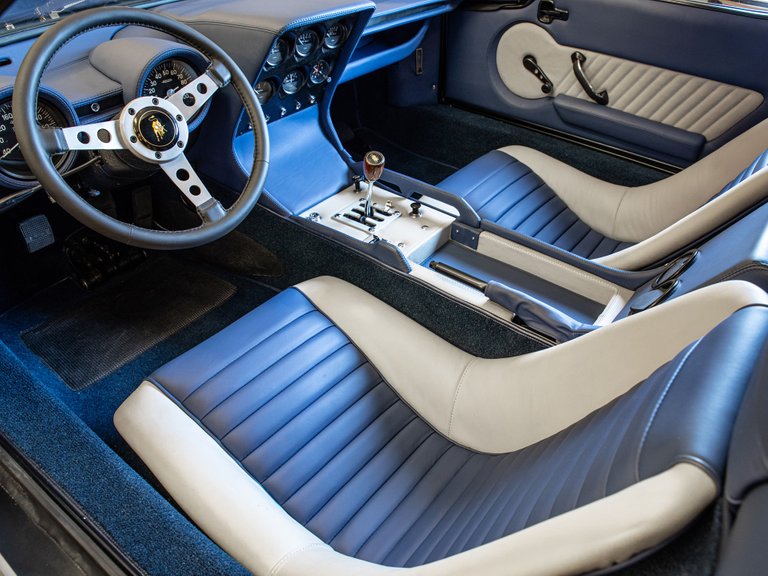 🔨 Lot 24 : 1968 Lamborghini Miura P400
💶 Sold for : Unsold
Zagato GTZ Nibbio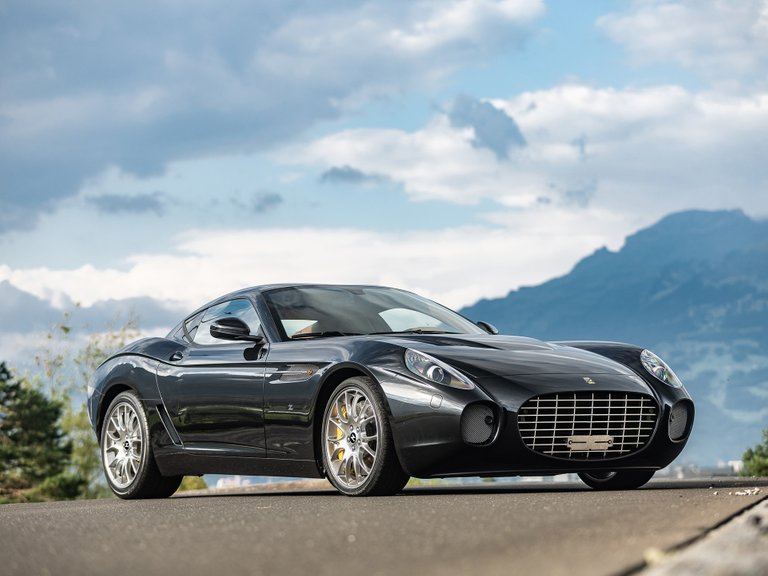 Another modern supercar that I know less about but when it was released in 2008, this car marked me, especially thanks to the bodywork designed by the famous Italian coachbuilder Zagato with the "double-bubble" roof. Only 9 examples were given this treatment for a final price of €750,000. The GTZ Nibbio is equipped with a 6.0-liter V-12 engine producing 612 hp and reaching 100 kmh in 3.7 seconds (top speed : 330 kmh).
🔨 Lot 41 : 2008 Zagato GTZ Nibbio
💶 Sold for : CHF 815,000
---
I think that during this sale I wouldn't have bought the Lamborghini Miura P400 but the Zagato GTZ Nibbio. And you, what would have been your choice ?
Sale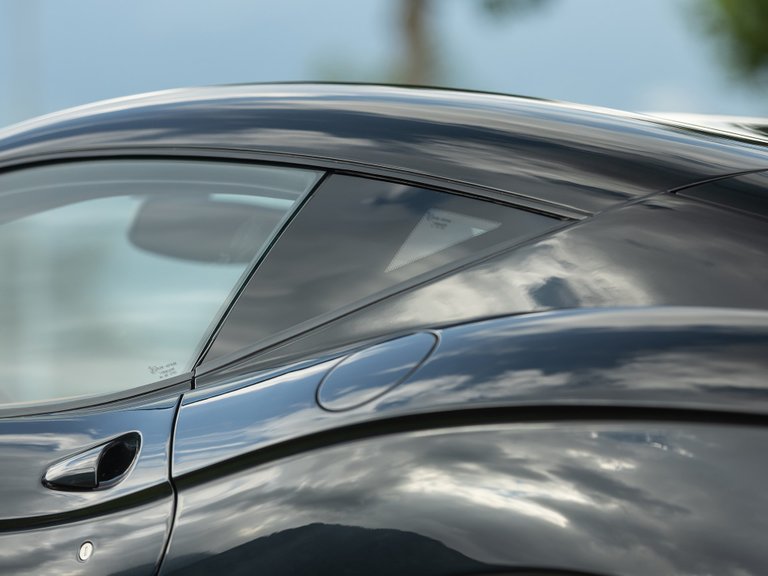 Sources
< Detail of the Zagato GTZ Nibbio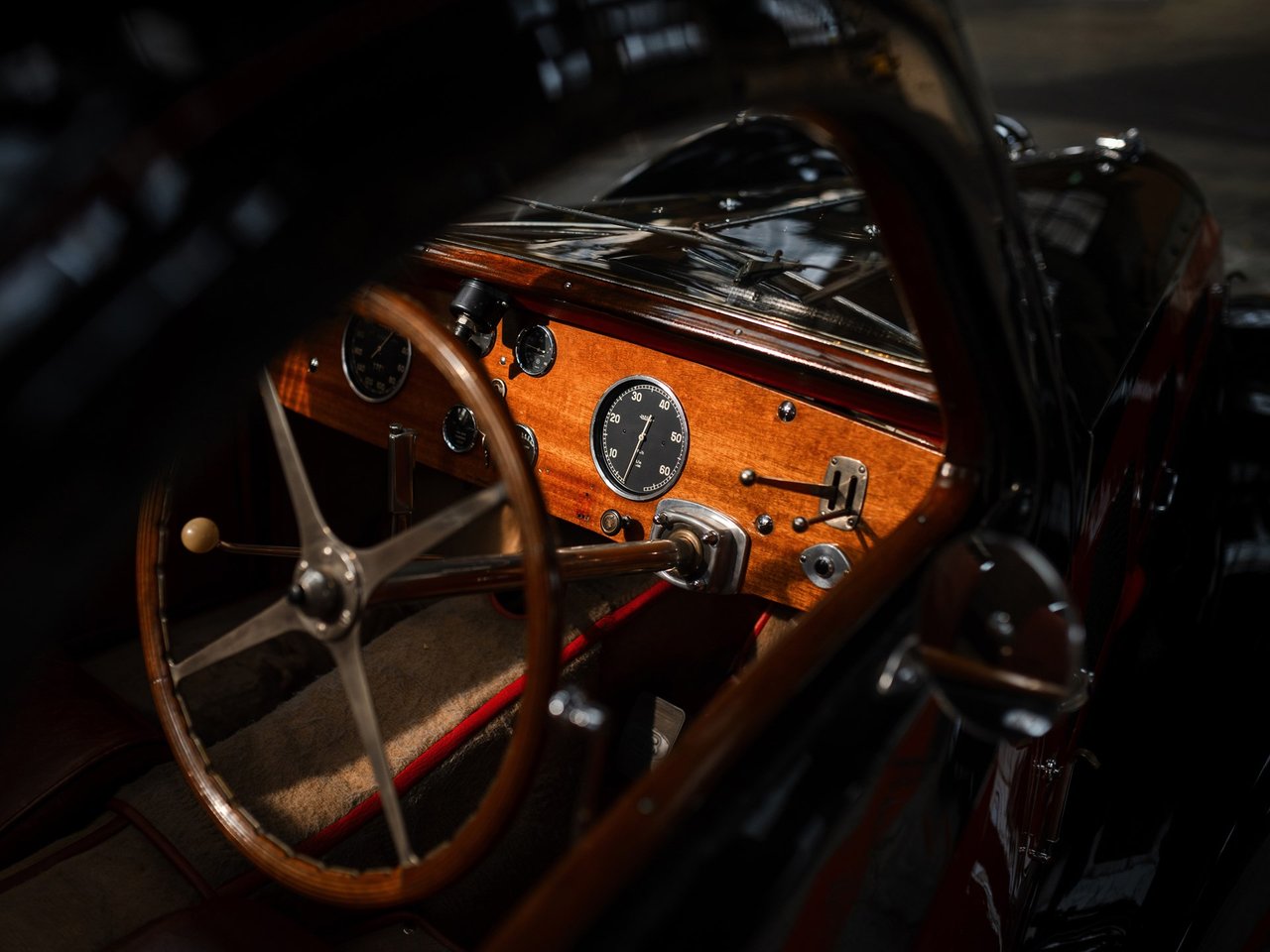 Previous Post
Bugatti Type 57S Atalante >
RM Sotheby's Monterey 2022
Ferrari Testarossa
Mercedes-Benz 300 Uhlenhaut Coupé
Delahaye 135 MS Sport Coupé
From Ferrari 1961 250 GTE to 1976 365 GT4 (2)
From Ferrari 1961 250 GTE to 1976 365 GT4 (1)
BMW 507 Roadster Series II

Have a great day... weekend is coming
---
---