Sticker Art #037 Ty Pro & a group of stickers, Montreal
And to start the weekend, here are some stickers I saw during my September walks in the streets of Montreal. Already the 37th post... time flies.
Et pour bien commencer le weekend, voici quelques stickers que j'ai vus lors de mes balades du mois de septembre dans les rues de Montréal. Déjà le 37ème post... le temps passe vite.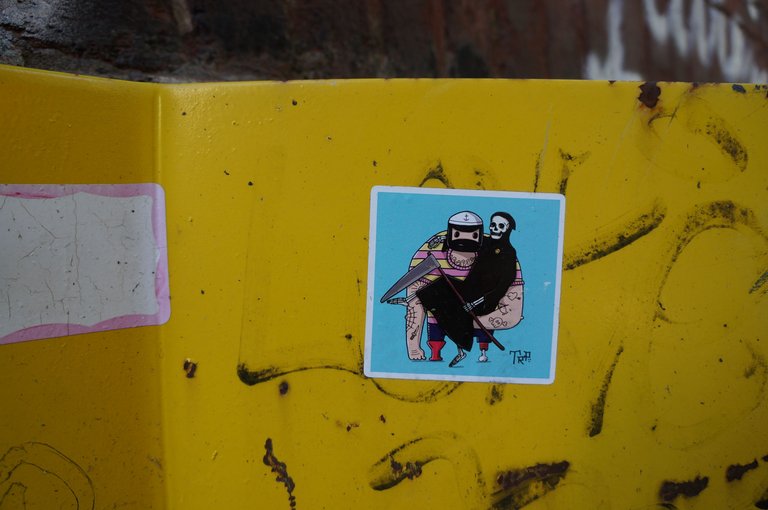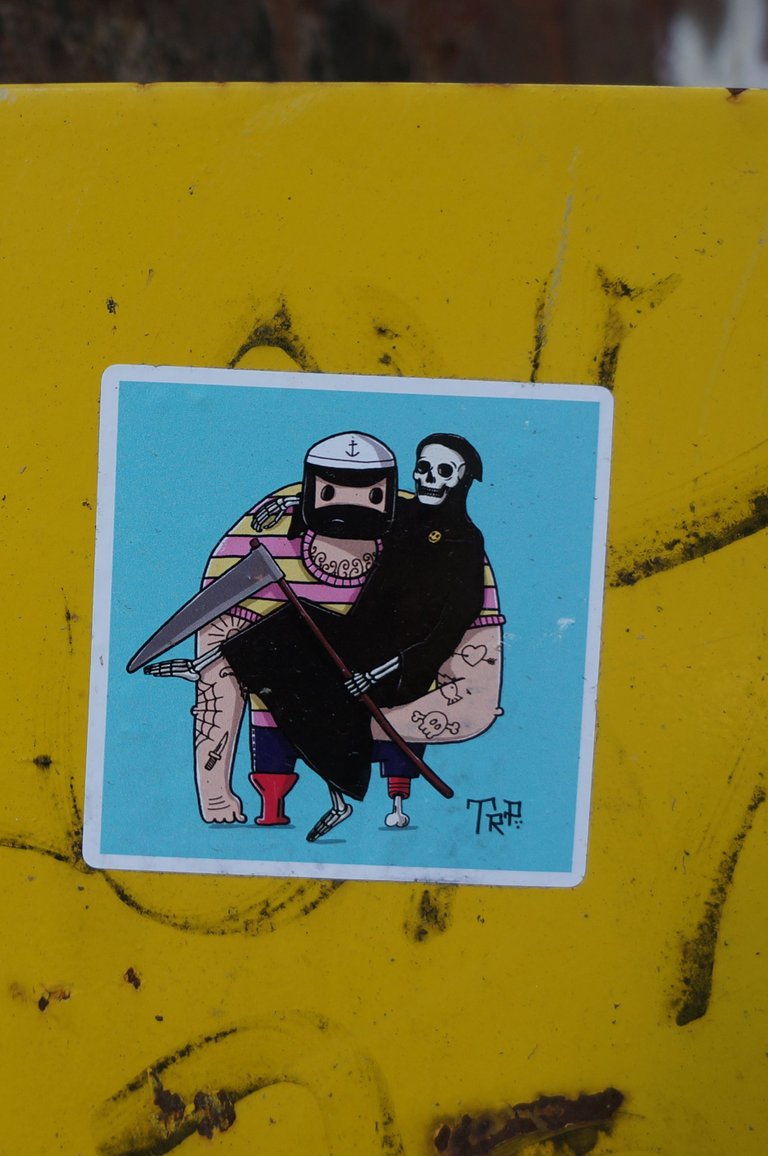 Ty Pro aka TRP is a street artist based in Ottawa (Canada). I know him mainly for his stickers with his favorite character, a red bearded man aka The Sailor Dude or simply SD. I don't know if he's went sometimes in Montreal but you can see one of his stickers here like this one with Death. He also does murals and some NFT that you can find on Opensea.
Ty Pro aka TRP est un street artiste basé à Ottawa (Canada). Je le connais essentiellement pour ses autocollants avec son personnage favori, un barbu roux aka The Sailor Dude ou simplement SD. Je ne sais pas si il est parfois de passage à Montréal mais de temps en temps on peut apercevoir un de ses stickers comme celui là avec la Mort. Il fait aussi des murales et quelques NFT que vous pouvez retrouver sur Opensea.

And since I've only seen one Ty Pro's sticker (I'm sure tomorrow I'll see another one. It's always like that, I decide to post... 😀), I show you this group of stickers, they love being together. There are from top to bottom, some unknown sticker tags, Propaganda Project, Icut (?) with a smiley face, then maybe Kat'n Paste, Mato (?), Flowa, Atugusto, and my favorite but from an unknown artist.
Et comme je n'ai vu qu'un seul autocollant de Ty Pro (je suis sûr que demain j'en vois un autre. Toujours comme cela, je décide de poster... 😀), je propose ce groupe de stickers, ils adorent être ensemble. Il y a de haut en bas, quelques tags inconnus, Propaganda Project, Icut (?) avec un smiley, puis peut-être Kat'n Paste, Mato (?), Flowa, Atugusto, et mon préféré mais d'un artiste inconnu.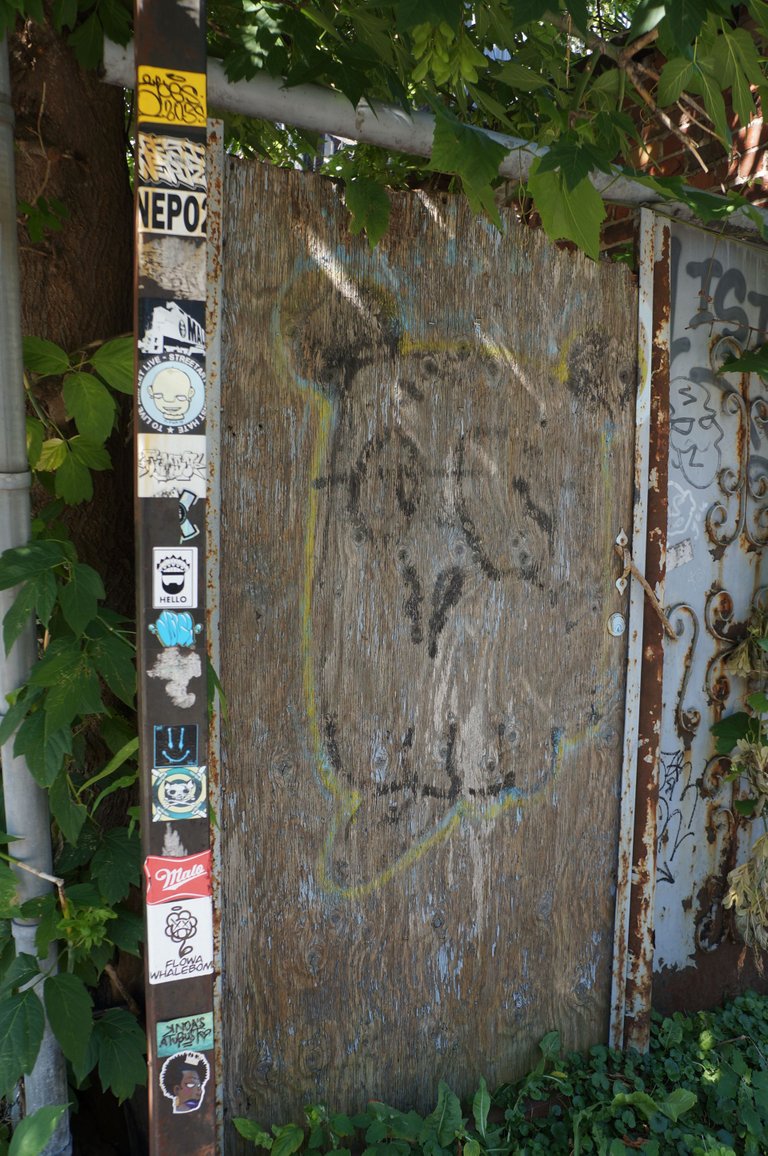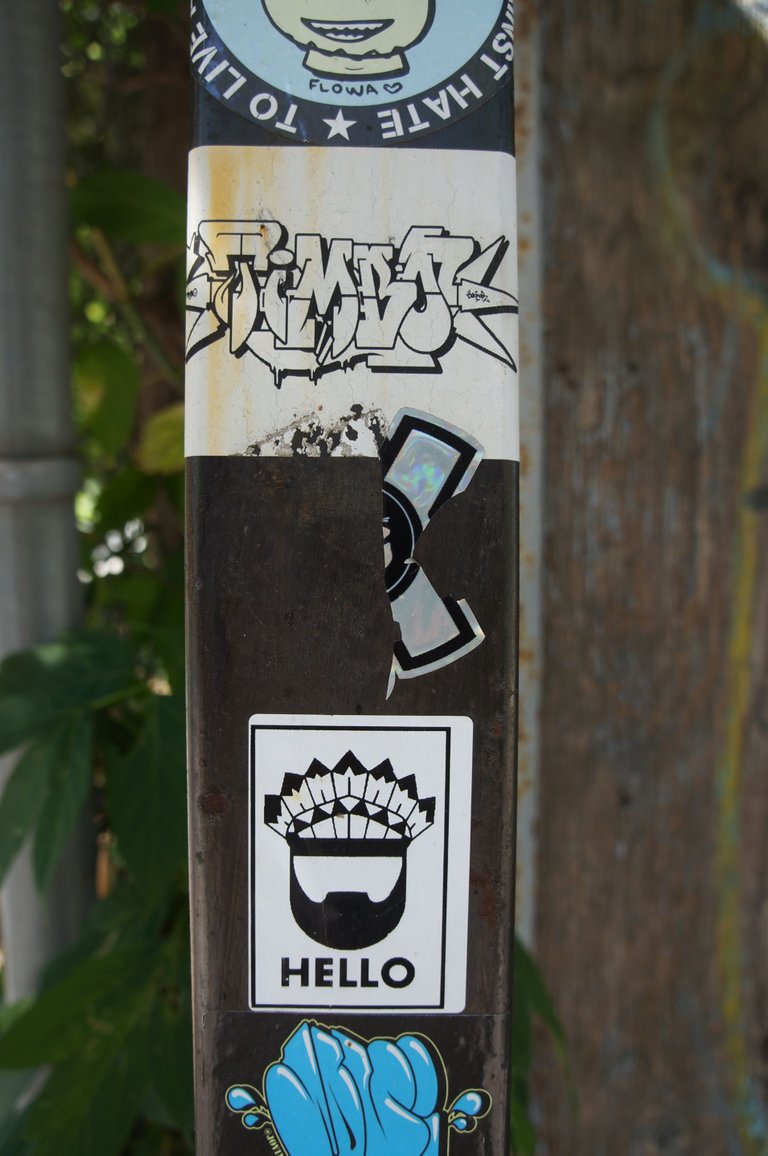 Propaganda Project with a cool lettering sticker.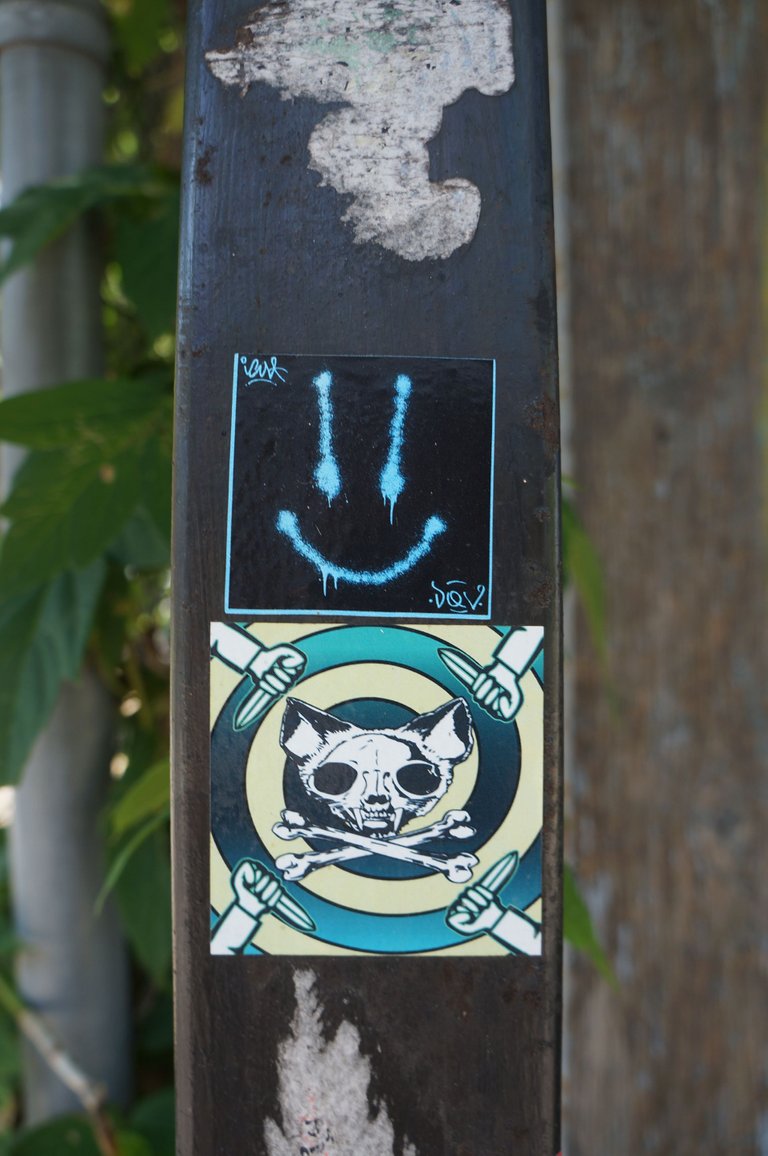 Cool smiley with devil cat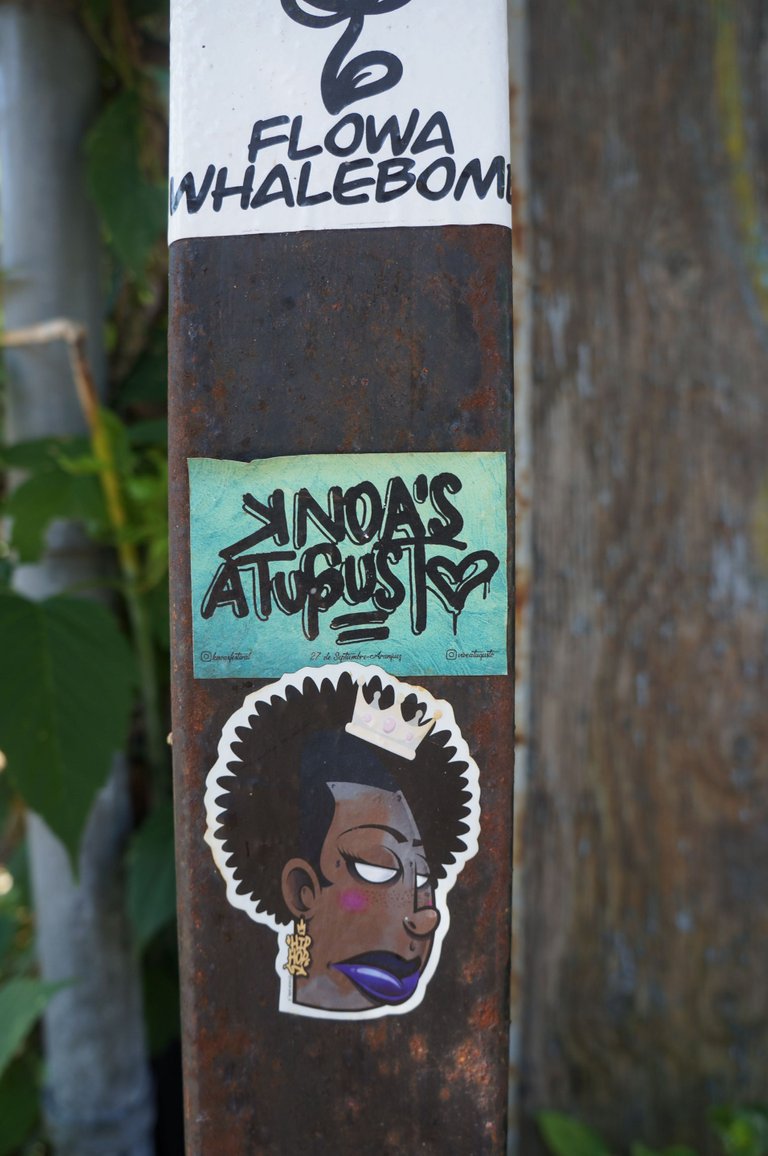 The last sticker is really cool but my picture is slightly blurry and impossible to read what is underneath the Hip Hop earring. I'm sure it's the artist's Instagram account. I need to go back and look at this pillar but can't remember exactly what alley it's in. Maybe one day during a walk I'll find it again or the same sticker but elsewhere.
Le dernier sticker est vraiment cool mais ma photo est légèrement floue et impossible de lire ce qui se trouve au dessous de la boucle d'oreille Hip Hop. Je suis sûr c'est le compte Instagram de l'artiste. Il faut que je retourne voir ce pilier mais impossible de me rappeler exactement dans quelle ruelle il se trouve. Peut-être qu'un jour au hasard d'une balade j'y retomberai dessus ou alors sur le même sticker mais ailleurs.
My Previous Posts about Stickers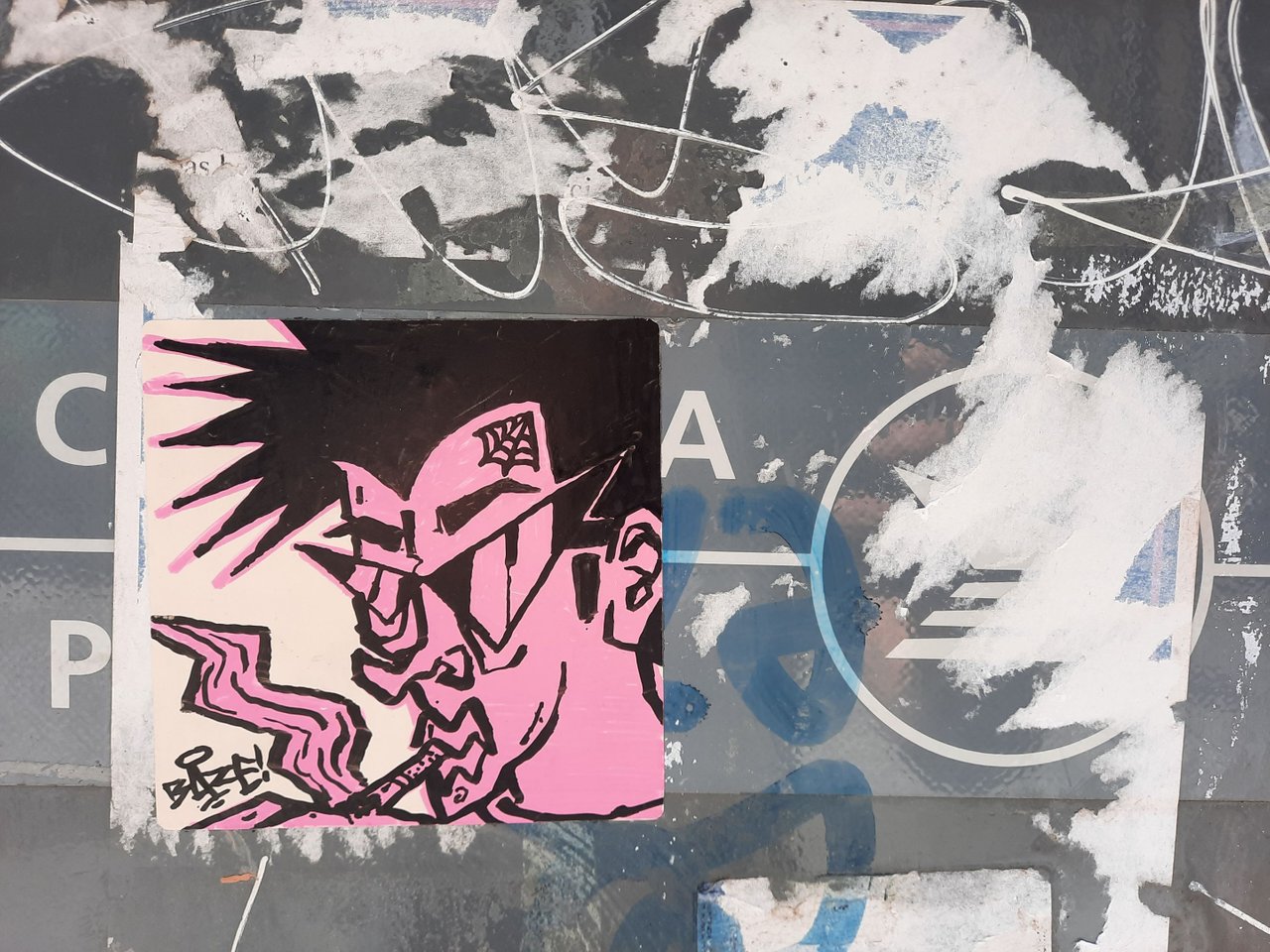 #036 Baze72 & Psycho, Montreal >
#035 NoWaves & Garfield, Montreal
#034 Cess Pool, Montreal
#033 Graffiti Alley (Part II) Montreal
#032 Wownero, Montreal
#033 Graffiti Alley (Part II) Montreal
#031 Wownero & Kapt'Kalle, Montreal
#030 Baze72 & Peack, Montreal
#029 Mad Rats & Futur Lasor, Montreal
#028 ROC514, Montreal
---
Have a great week and don't forget to share stickers of your city on this communauty / Bonne semaine à tous et n'oubliez de poster les autocollants que vous voyez dans votre ville.
---
---