Street Art #420 Mur Rouen (Part I), Montreal

In Street Art, there is a lot of practice done at night at the limit of legality. It's not ideal to improve your art. But fortunately in Montreal, there are a few walls authorized for graffiti such as the mur de Rouen. Perfect to paint in peace with better conditions, it's covered and lit at night.
Dans le Street Art, il y a beaucoup de pratique faite de nuit à la limite de la légalité. Ce n'est pas l'idéal pour améliorer son art. Mais heureusement à Montréal, il existe quelques murs autorisés pour le graffiti dont le mur de Rouen. Parfait pour peindre en toute tranquillité et dans de meilleures conditions, c'est couvert et éclairé la nuit.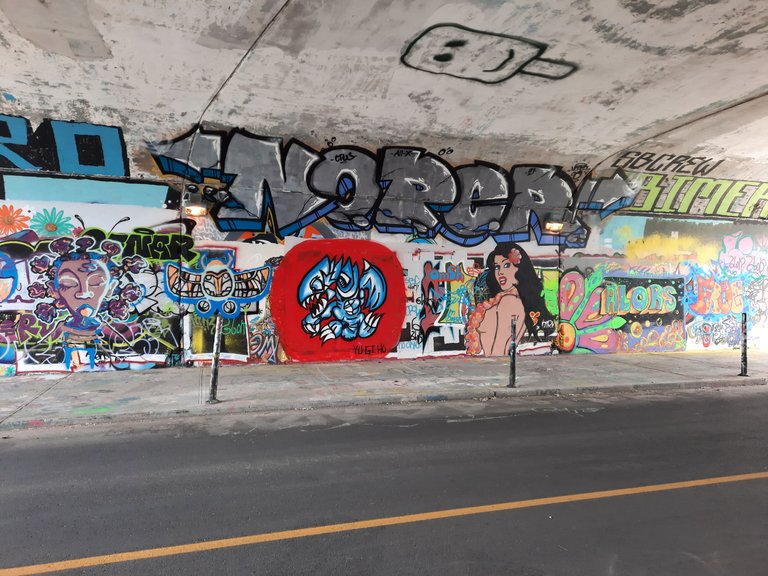 Legal wall de Rouen, photos taken during my first visit this year in May 2021 (on the ceiling perhaps an ice cream done by Flavor.
Mur légal de Rouen, photos prises lors de mon premier passage cette année en mai 2021 (au plafond peut-être une glace de Flavor).
As you can see, there is a nice area to express your talent and this is only one side (the other will follow in the next post). I have been here only twice this year, each time several artists were in action. The works change often. I should go there more often. I hope to go back again this year before the cold season.
Comme vous pouvez le constater, il y a une belle surface pour exprimer son talent et là il ne s'agit que d'un côté (l'autre suivra dans le prochain post). Je suis passé seulement deux fois cette année, à chaque fois plusieurs artistes était au travail. Cela bouge beaucoup, il faudrait que j'y aille plus souvent. J'espère y retourner encore une fois cette année avant la saison froide.
WHERE

On de Rouen Street under the railways (even Google : Graffiti Bridge), Montreal, Canada.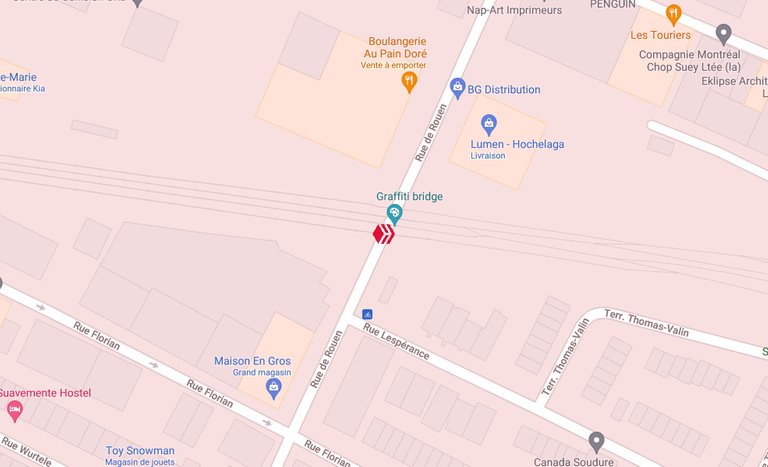 Sur le rue de Rouen au niveau de la voie de chemin de fer (même Google a nommé ce lieu Graffiti brige) , Montréal.
🗺️ Position on Google Maps
WHO

It's not easy to put names on each work as everyone (newbies & experienced artists) has the right to paint. But here is what I saw during my visit in May.
Ce n'est pas évident de mettre des noms sur chaque œuvre comme tout le monde on a le droit de peindre (autant les jeunes que les artistes expérimentés. Mais voici ce que j'ai vu lors de mon passage au mois de mai.
---
Alors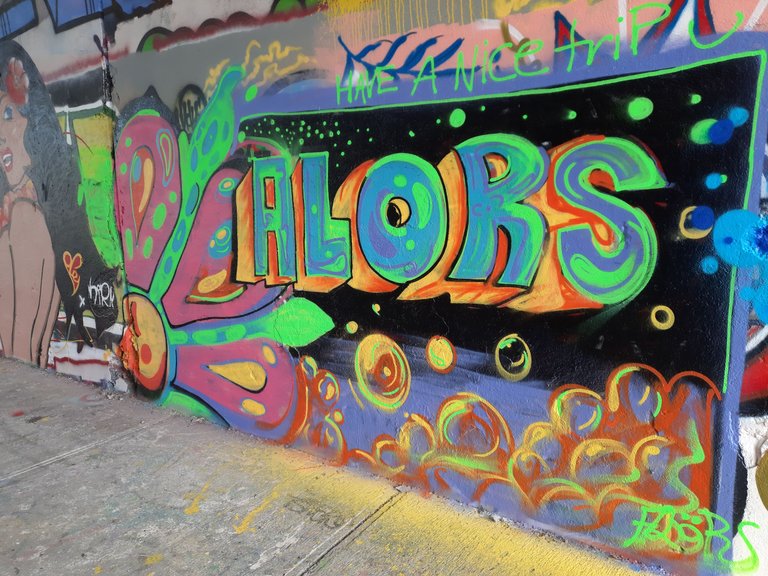 Not much information about this artist, but these works bloomed on the walls of Montreal during the summer (I'll surely write a post when I sort out my photos. Alors often paints big colorful flowers on sad and grey walls.
Peu d'informations sur cet artiste, mais ces œuvres ont fleuri sur les murs de Montréal pendant l'été (cela fera sûrement un post quand j'aurai trié tout cela). Alors peint souvent de grosses fleurs colorées sur les murs un peu tristes.

Olé & KirK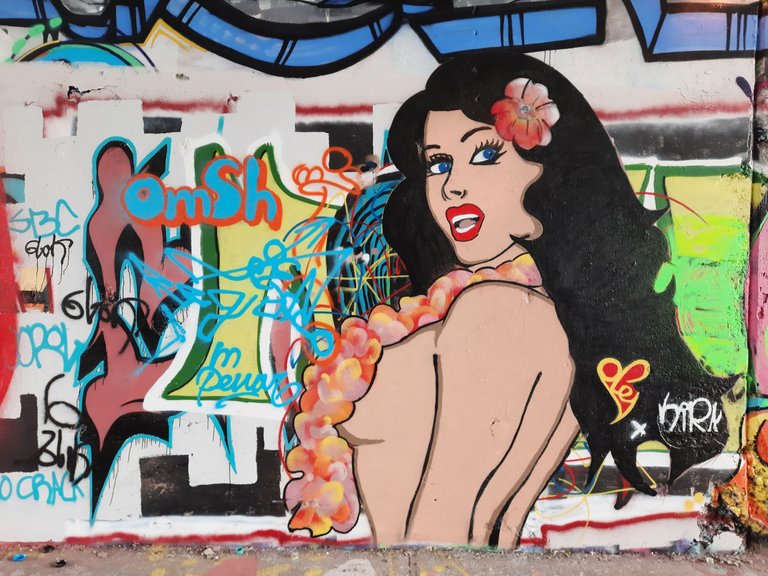 Done by Leo Lecercle aka Olé with the help of KirK for the flowers.
Fait par Leo Lecercle aka Olé avec l'aide de KirK pour les fleurs.

And here are the works for which it is more difficult to find the artist. / Et voici les œuvres dont il est plus difficile de trouver l'artiste :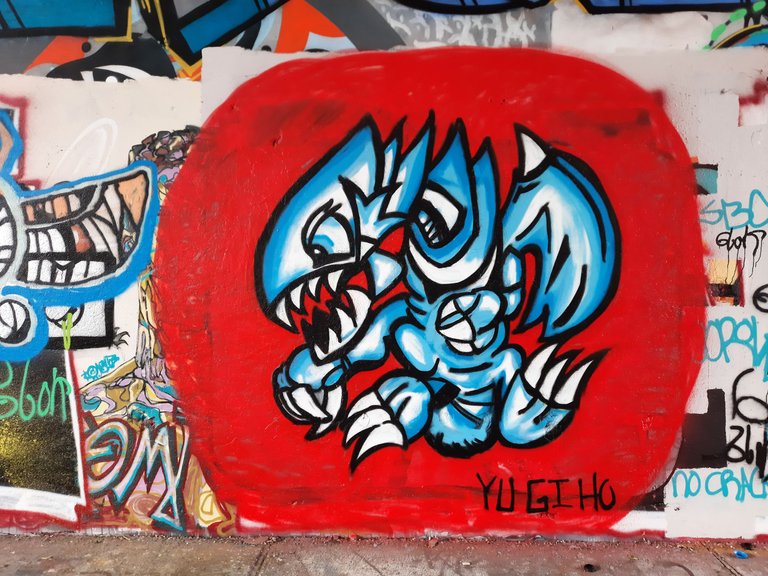 Yugiho, unknown artiste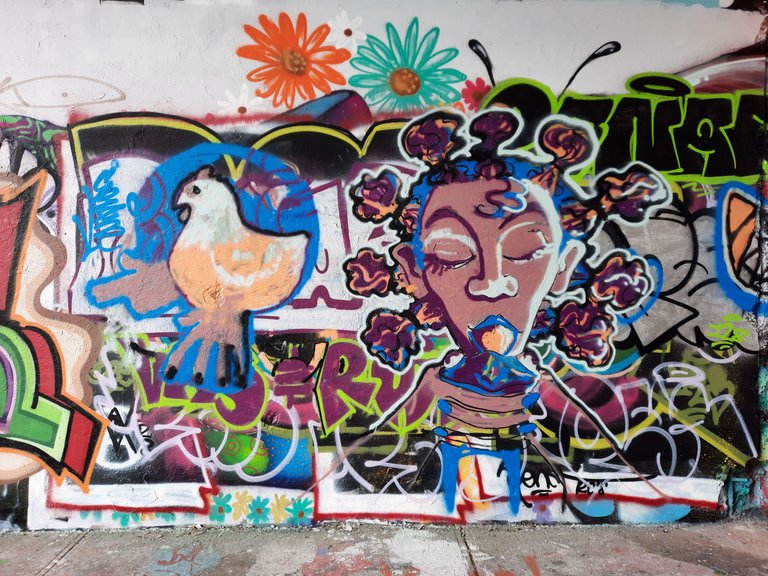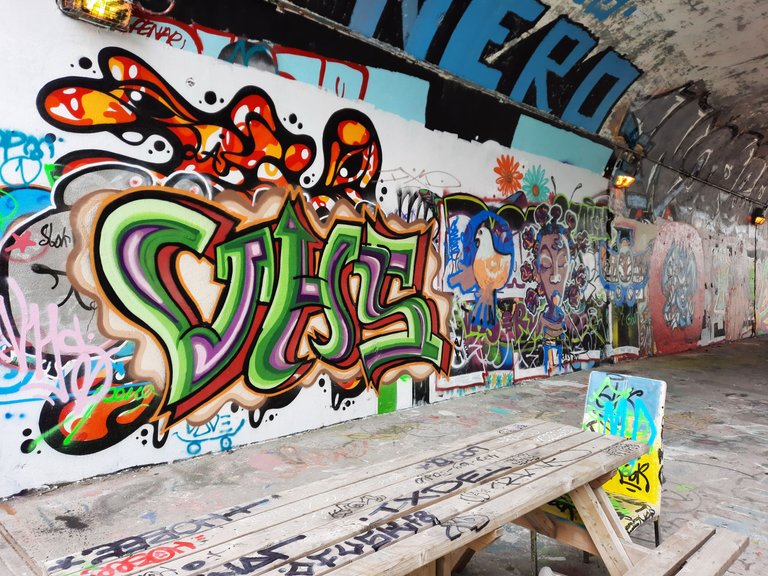 The lettering VHS maybe done by SoEasier, member of the VHS crew over Adida Fallen Angel
Les lettres VHS peut être faite par SoEasier, membre du crew VHS par dessus une oeuvre d'Adida Fallen Angel
WHEN

Sources

Instagram :
Mur de Rouen
Alors
Olé
SoEasier
My Previous Posts about Street Art

#419 Epos, Fler & Crak, Montreal
#418 Omar, Resok & Mart (UP 2021), Montreal
#417, K6A Wall (UP 2021), Montreal
#416, Makes 8 & Arpi (UP 2021), Montreal
#415, LT, POM & H2K Wall (UP 2021), Montreal
#414, AG Wall (UP 2021), Montreal
Have a great day / Bonne journée à tous
---
---