Street Art #422 Mistake Project, Montreal
A new series of collages done by Mistake Project appeared on the walls of Montreal this summer. After Maurice Vachon aka Mad Dog (Canadian wrestler born in Montreal in 1929 : Street Art #368), here is another character also born in 1929 with the album Tintin in the land of the Soviets, Tintin and his loyal dog, Milou.
Une nouvelle série de collages faite par Mistake Project est apparue sur les murs de Montréal cet été. Après Maurice Vachon aka Mad Dog (un lutteur canadien né à Montréal en 1929 : Street Art #368), voilà un autre personnage né aussi en 1929 dans l'album Tintin au pays des Soviets, Tintin et son fidèle chien, Milou.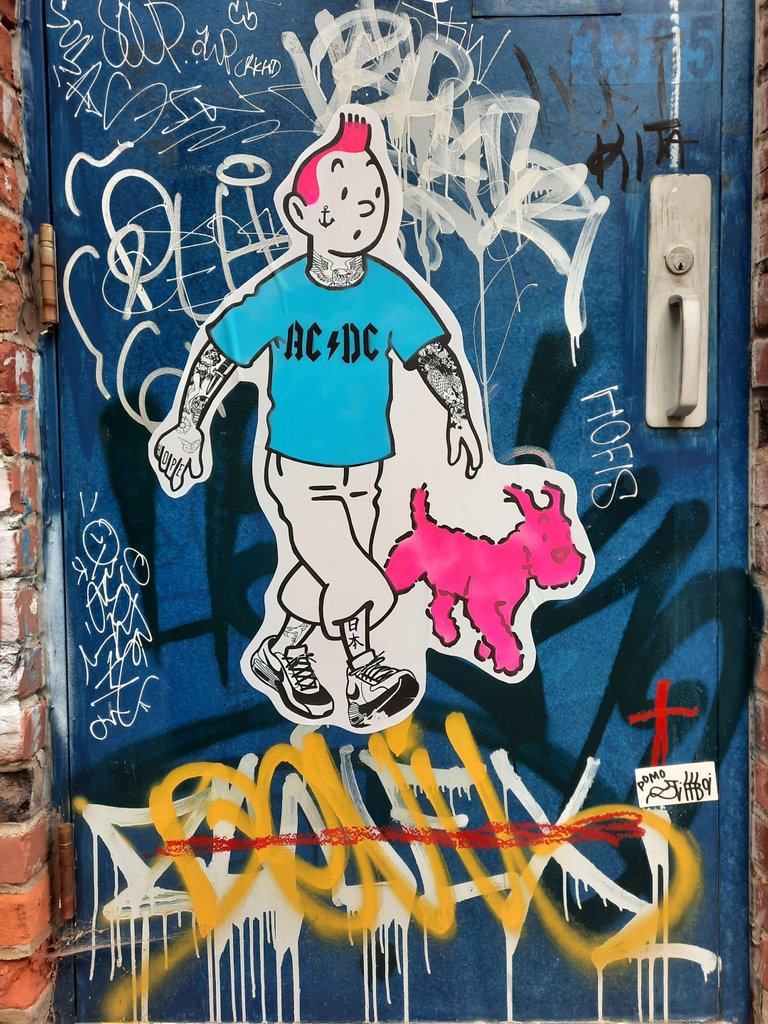 I really like the flashy colors but especially the numerous tatoos that Tintin is wearing with ACDC tshirt (I would never have thought it possible, the little anchor on the cheek must make Captain Haddock very happy 😀).
J'aime beaucoup les couleurs flashy mais surtout les nombreux tatoos qu'arborent Tintin avec un tshirt ACDC (je n'aurais jamais cru cela possible, la petite ancre sur la joue doit faire plaisir au Capitaine Haddock 😀).
WHERE

All around Saint Laurent Boulevard, mainly at the corner of Duluth Avenue, Montreal, Canada.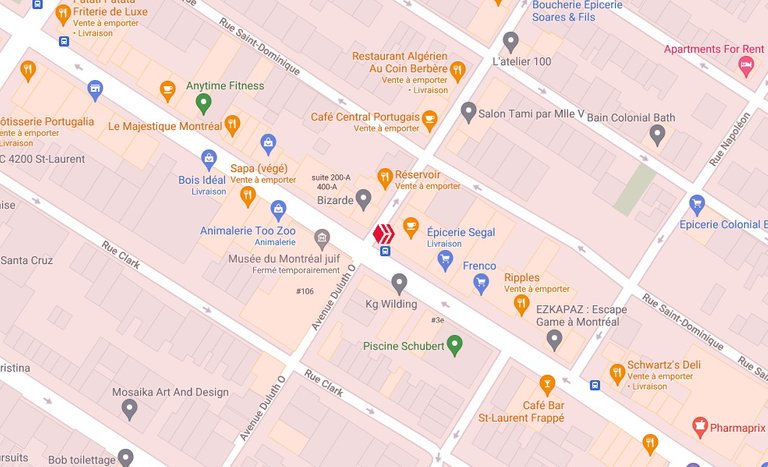 Essentiellement autour du boulevard Saint Laurent, surtout vers l'avenue Duluth (mais pas seulement)
🗺️ Position on Google Maps
WHO

Not much info about Mistake Project. On my first post about this artist, the Instagram account mentioned the 2 most powerful unknown street artists. But now, only street artist without S. So I don't know... If you have more information, a comment would be appreciated.
Peu beaucoup d'informations sur [Mistake Project] (https://www.instagram.com/mistake_project/). Lors de mon premier post sur eux, le compte Instagram mentionnait les 2 artistes de rue inconnus les plus puissants. Mais maintenant, seulement Street Artiste sans S. Donc je ne sais pas... Alors si vous avez plus d'informations, un petit commentaire serait apprécié.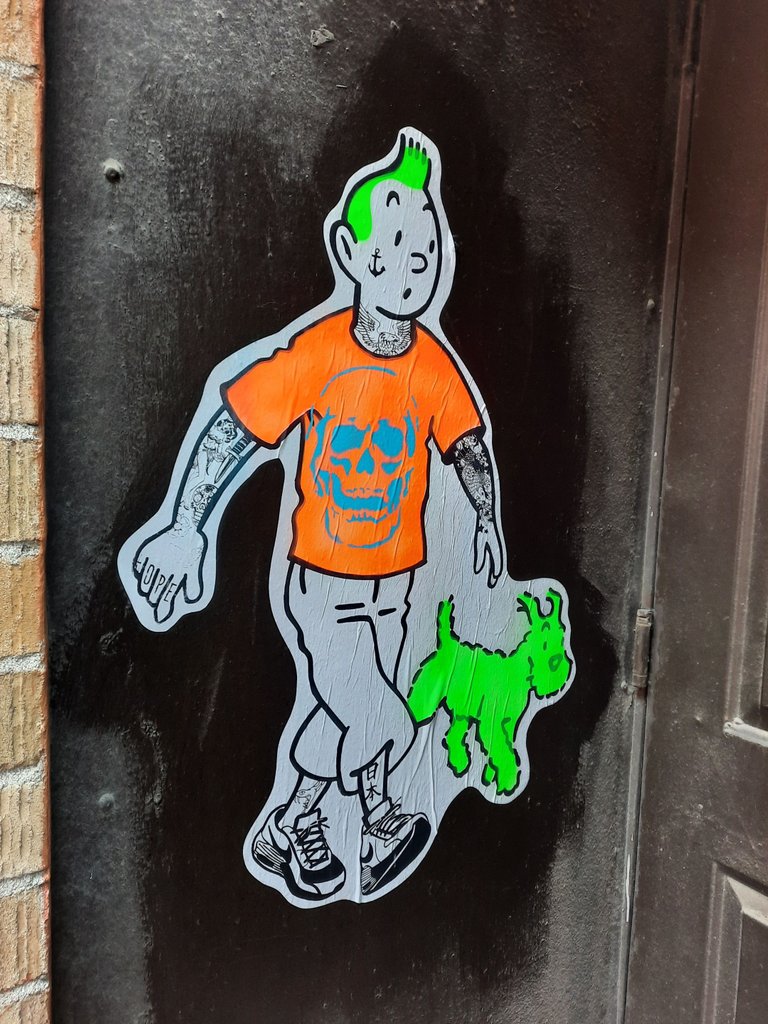 Another version, different colors and a Death's Head t-shirt. Tintin seems to rebel against the Society (or his true nature is revealed). He keeps the little pants but with a pair of Nike on his feet, tattoos... No more wise child look.
Une autre version, couleurs différentes et un t-shirt Tête de Mort. Tintin semble se rebeller contre la Société (ou sa vraie nature se révèle au grand jour). Il garde le petit pantalon bien sage mais avec une paire de Nike au pied, des tatous... Fini le look enfant sage.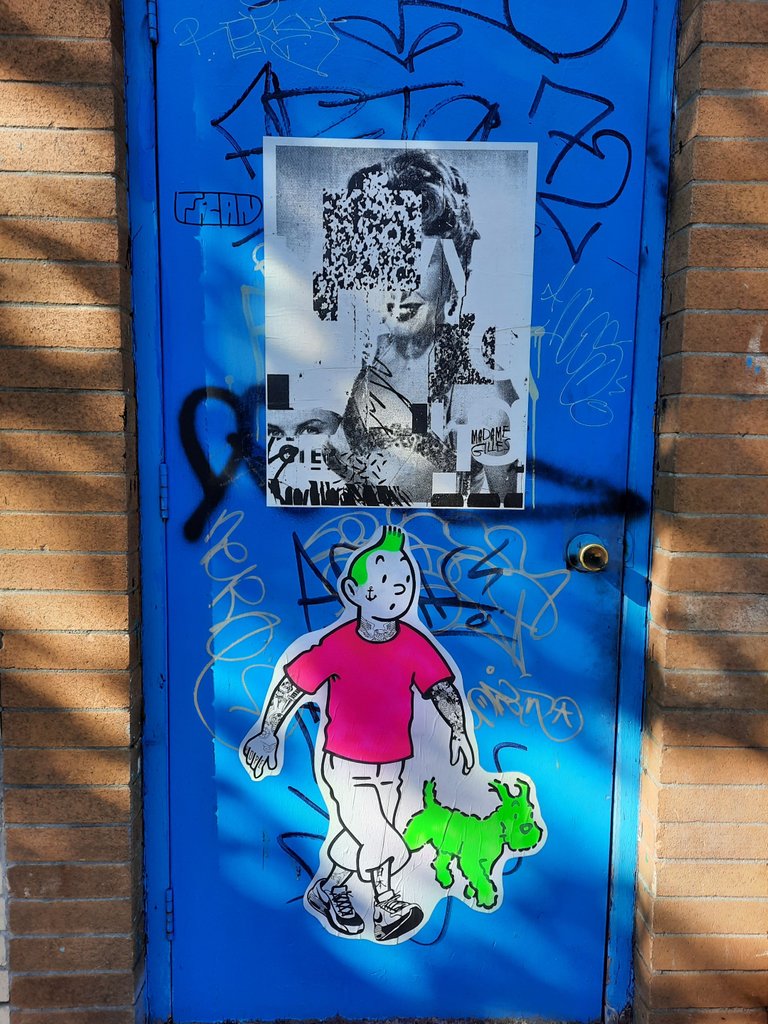 with Madame Gilles on Duluth Street
Avec Madame Gilles sur la rue Duluth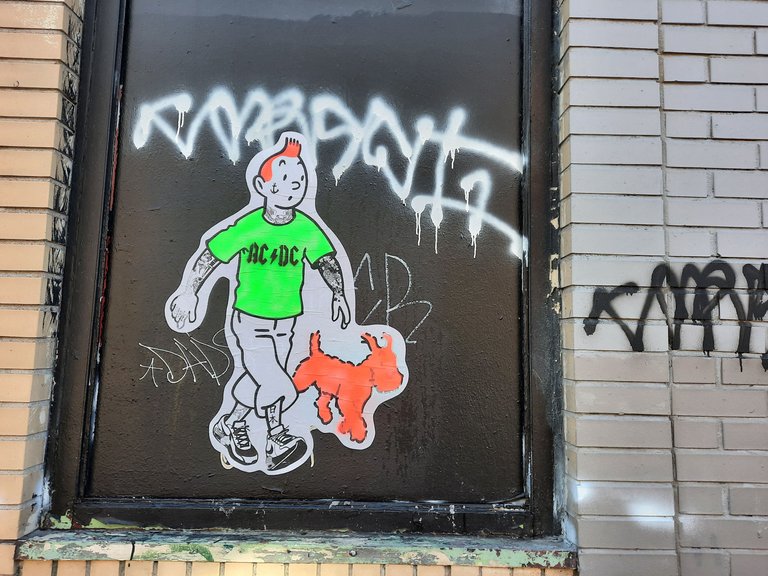 And to finish, a close-up on the tattoos, cool ones / Et pour finir, un petit zoom sur les tatouages, du grand art :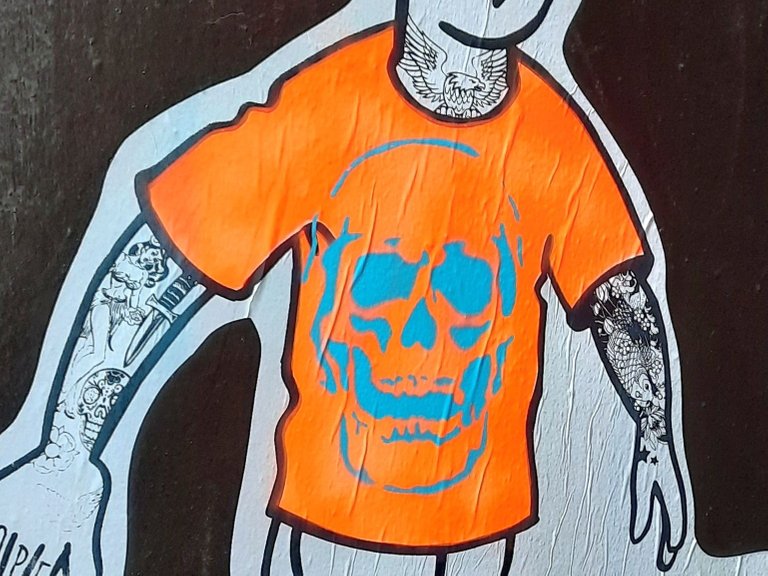 WHEN

Sources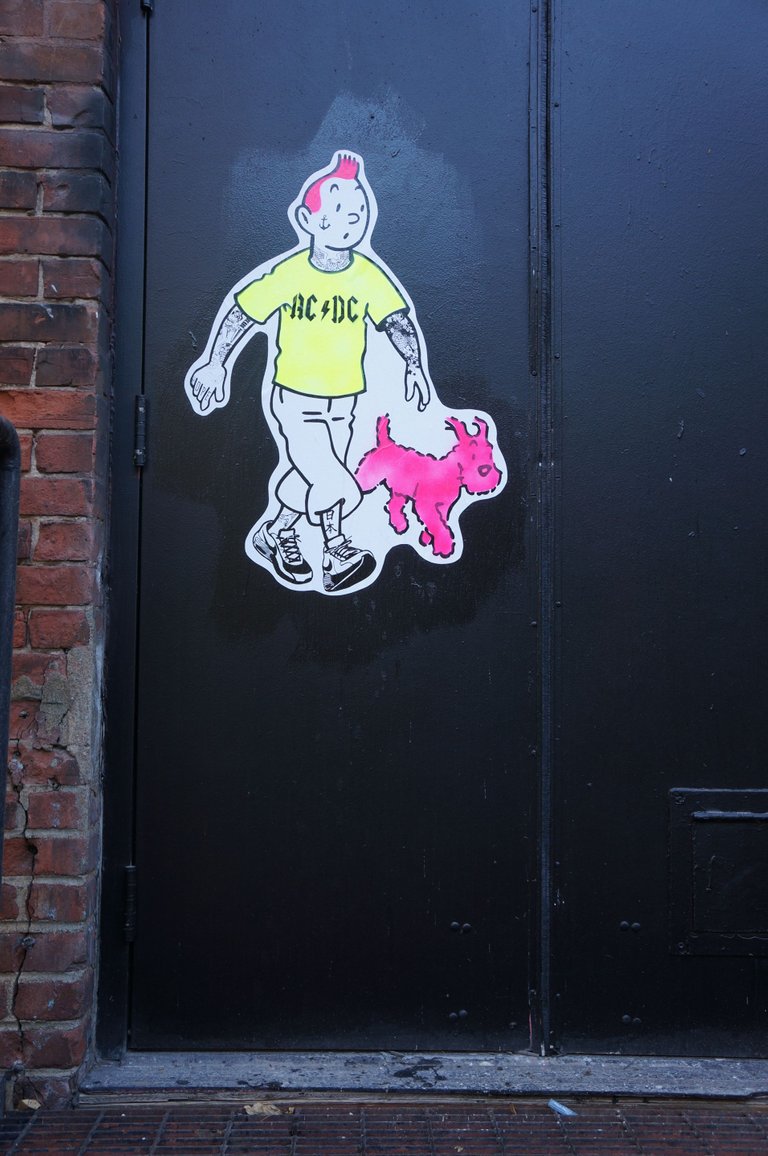 Instagram :
Mistake Project
My Previous Posts about Street Art

#421, Viaduc de Rouen (Part II), Montreal
#420, Viaduc de Rouen (Part I), Montreal
#419, Epos, Fler & Crak, Montreal
#418, Omar, Resok & Mart (UP 2021), Montreal
#417, K6A Wall (UP 2021), Montreal
#416, Makes 8 & Arpi (UP 2021), Montreal
Have a good day and don't forget to open your eyes / Passez une bonne journée et n'oubliez d'ouvrir vos yeux
---
---