Street Art #538 Scien, Stare & Scan (Part II), Montréal
After Street Art #537, we continue to walk around the building between Saint-Columban and Bridge streets in the Pointe Saint-Charles (PSC) district in Montreal. All these letterings were done in 2010, it's already a few years ago and they haven't been crossed (well some). I'll explain why in this post.
Après Street Art #537, on continue de faire le tour du bâtiment qui se trouvent entre les rues Saint-Columban et Bridge dans le quartier de Pointe Saint-Charles (PSC) à Montréal. Tous ces lettrages ont été fait en 2010, cela remonte déjà à quelques années et par respect ils n'ont pas été taggué (enfin certain). Je vous expliquerai le pourquoi dans ce post.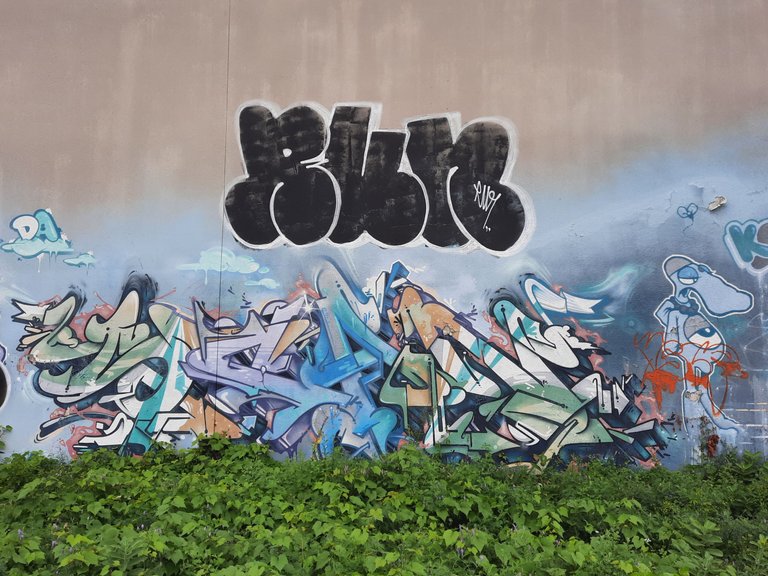 Another great lettering made by Scan, really elaborate letters and a nice filling. And despite the years, this work is still beautiful. / 🇫🇷 : Encore un superbe lettrage réalisé par Scan, des lettres vraiment très élaborées et un remplissage recherché. Et malgré les années, cette œuvre est encore très belle.
WHERE

On Saint Patrick street in Montreal but compared to the Street Art #538, we go around the building to go in a wasteland with these letterings.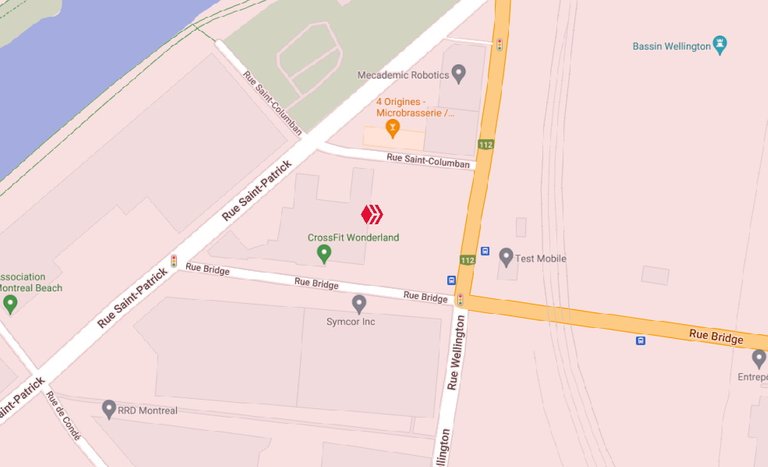 Sur la rue Saint Patrick à Montréal mais par rapport au Street Art #538, on fait le tour du bâtiment pour se retrouver sur un terrain vague avec ces lettrages.
🗺️ Position on Google Maps
WHO

Scan & Stare
---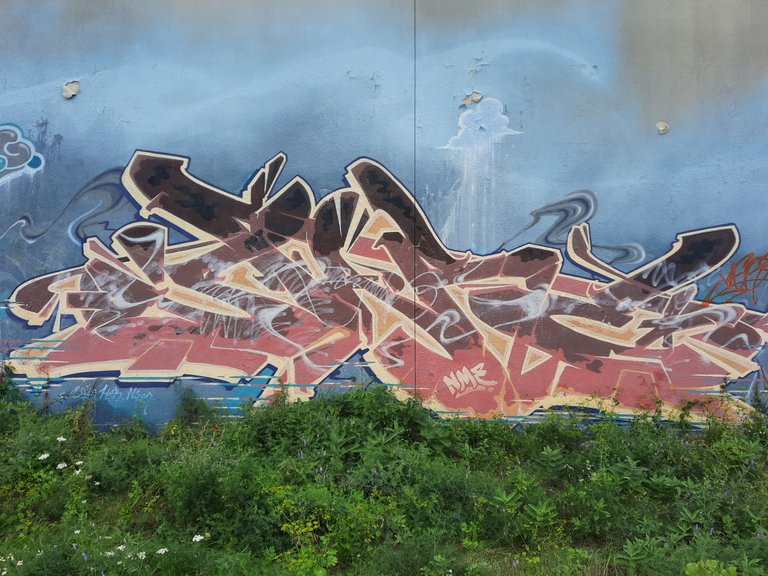 And here is the lettering done by Stare. I'm not going to repeat the bio of these two street artists, very respected in Montreal. You can check out Street Art #537 if needed. As I said in the introduction, these two artists, and especially Alexandre Veilleux aka Scan are very well respected. And since Scan's death at a young age due to an illness (in 2017), most of his works are left untouched. This is called RESPECT 🙏.
Et voici le lettrage fait par Stare. Je ne vais pas refaire les biographies de ces deux street artistes, très respectés à Montréal. Vous pouvez aller voir Street Art #537 au besoin. Comme je le disais en introduction, c'est deux artistes, et surtout Alexandre Veilleux aka Scan jouissent d'un très respect. Et depuis la mort jeune de Scan à cause d'une maladie, la plupart de ses oeuvres sont laissées intactes. cela s'appelle du RESPECT 🙏.

Unknown
---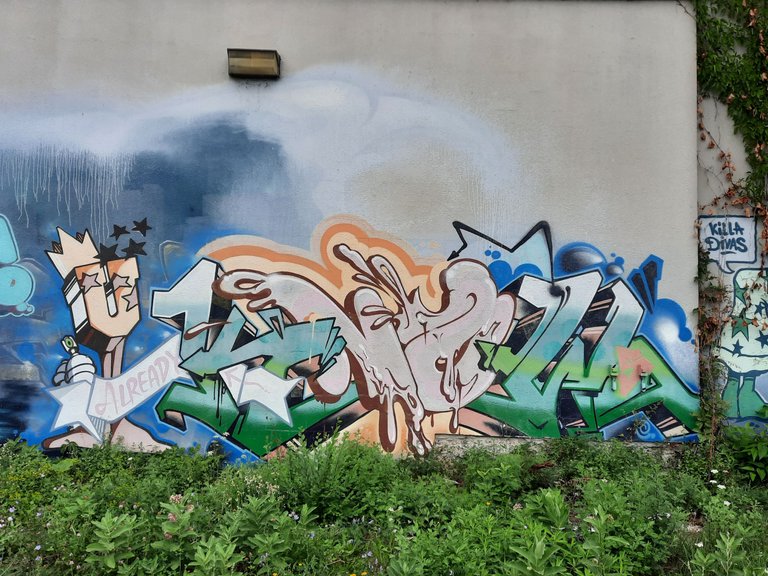 Two great letterings but I can't find the names of the artists. If you can decipher any letters, feel free to put your ideas in comments. It might help...
Deux superbes lettrages mais je n'arrive pas à trouver le nom des artistes. Si vous arrivez à déchiffrer des lettres, n'hésitez pas à mettre vos idées en commentaire. Cela pourrait aider... Merci d'avance.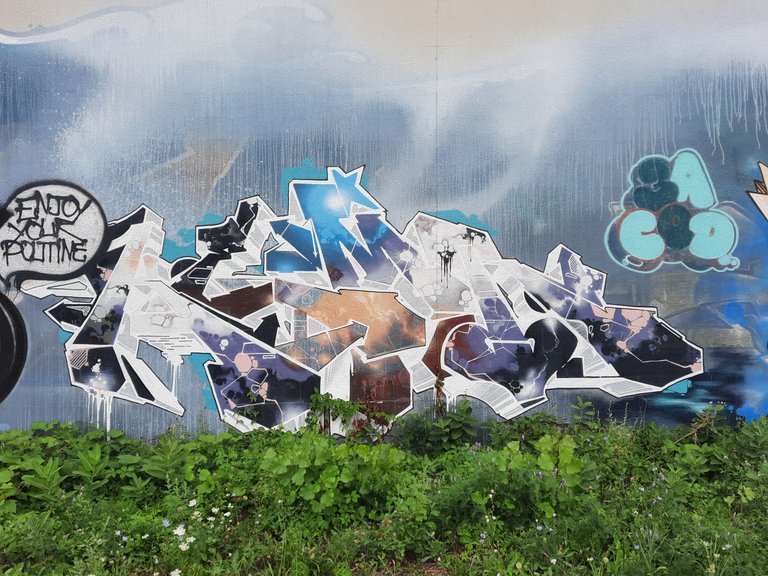 I really like this lettering, especially the fill, really cool. And the little tag on the left Enjoy Your Poutine is excellent. / / 🇫🇷 : J'aime beaucoup ce lettrage, surtout au niveau du remplissage, vraiment cool. Et le petit tag sur la gauche Enjoy Your Poutine est excellent.

Scien
---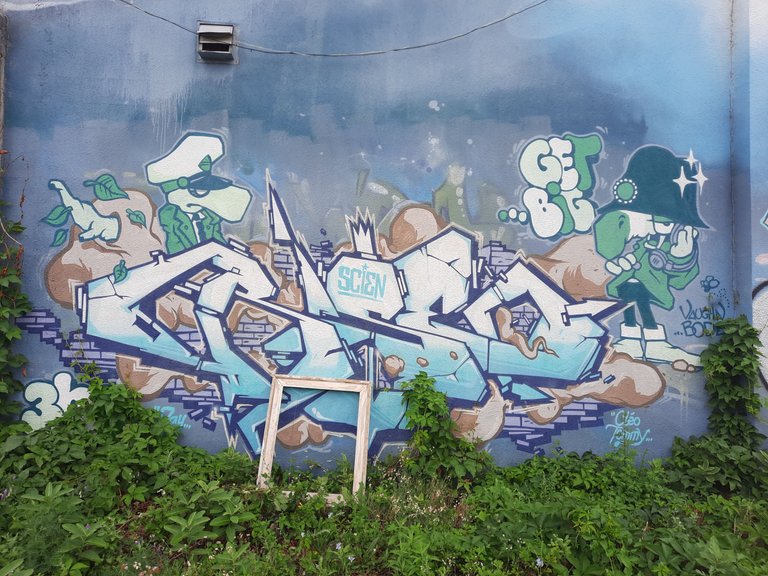 Scien is part of the collective 123Klan with Klor, his wife, and sometimes joined by their son AIIK. The whole family is involved in Street Art. So cool... Scien is a French artist living in Quebec since 2007. The duo also works in branding and illustration, and even founded a clothing brand BANDIT1$M.
Scien fait parti du collectif 123Klan avec Klor, sa femme, et rejoint parfois par leur fils AIIK. Toute la famille baigne dans le Street Art. Scien est un artiste français installé au Québec depuis 2007. Le duo travaille aussi dans le branding et l'illustration, et même fondé une marque de linge BANDIT1$M.
WHEN

Sources

Instagram :
Alex Scaner
Stare
123Klan
Klor
AIIK
My Previous Posts about Street Art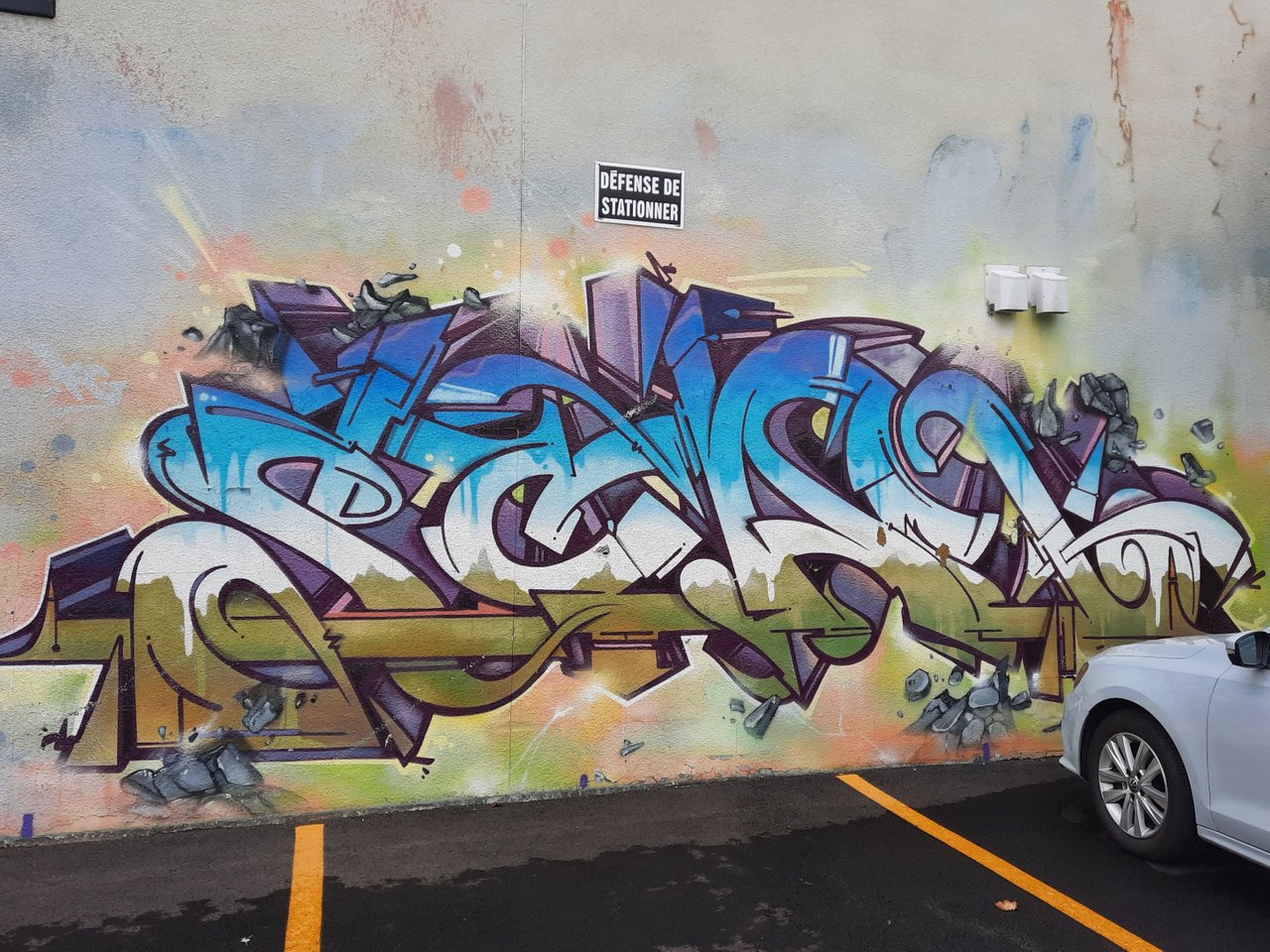 #537 Bacer, Stare & Scan, Montréal >
#536 Maylis Dudu, Montréal
#535 Frog, Montréal
#534 Legal Wall Rouen (May 2022), Montréal
#533 Mural Festival 2022 Dalkhafine
#532 Cemz, Zek, Senck & Snipes, Montréal
#531 Stikky Peaches, Montréal
#530 Tribute Scan (Part II), Montréal

Have a great day full of Street Art / Bonne journée à tous remplie de Street Art
---
---