Street Art #540 ZepOne & Amélie, Montréal
in few day, I'll start to show you the murals done during the last Street Art festival [Canettes de Ruelle](https://www.instagram.com/canettes.deruelle/) although I still have a few pictures to take (either because of the sun or garbage 😀 ). I always love this rather family-oriented festival where kids chat and even "help" the artists. The festival takes place the first weekend of September in the alleys near Masson street in Montreal. And as an introduction, I present you this wall which isn't part of the festival but is just at the entrance of the neighborhood made by Amélie and Zep0ne.
Je vais bientôt commencer à vous présenter les murales réalisés lors du dernier festival Street Art [Canettes de Ruelle](https://www.instagram.com/canettes.deruelle/) bien qu'il me reste quelques photos à prendre (soit à cause du soleil ou de poubelles 😀 ). J'aime toujours autant ce festival assez familial ou les enfants discutent et même "aident" les artistes qui se passent le premier weekend de septembre dans les ruelles près de la rue Masson à Montréal. Et comme introduction, je vous présente ce mur qui ne fait pas parti du festival mais se trouve juste à l'entrée du quartier réalisé par Amélie et Zep0ne :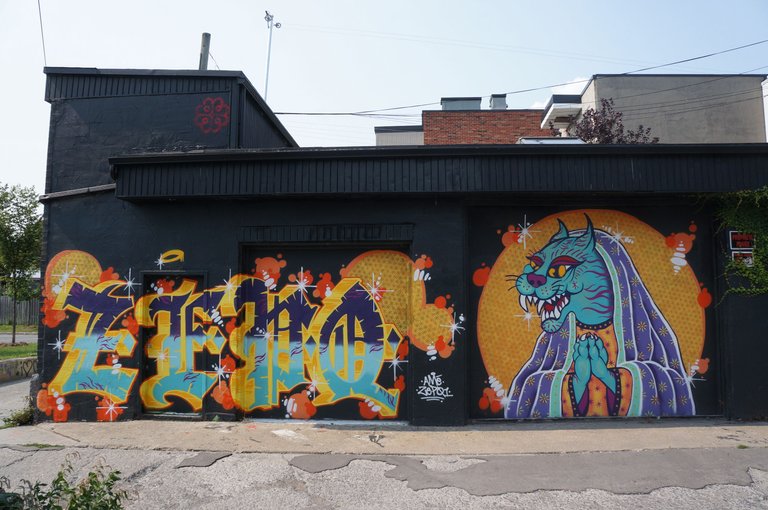 WHERE

Near to the Maxi Parking on Street Masson, Montreal, Canada. Just at the entrance of the Vieux-Rosemont cool street to stroll around. And perfect to discover works done during the Street Art Festival Canettes de Ruelle.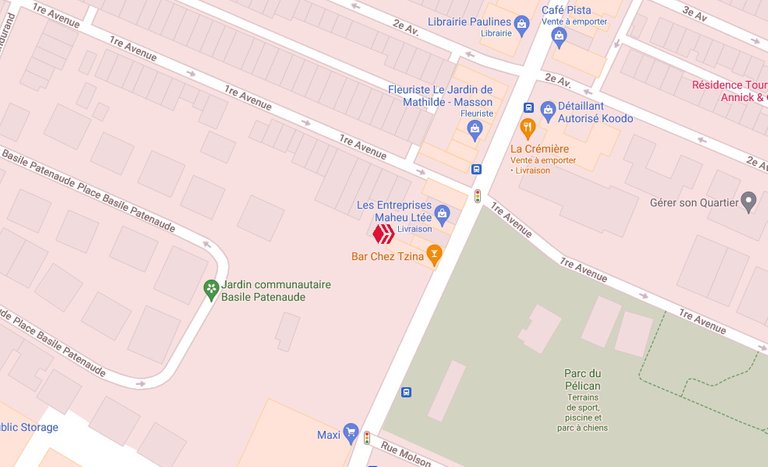 Dans la ruelle parallèle à l'Avenue Mont Royal, Montréal. Juste à l'entrée du quartier Vieux-Rosemont, rue très sympa pour flâner un peu. Parfait pour une après midi pour admirer les murales faites pendant les éditions précédentes de Canettes de Ruelle.
🗺️ Position on Google Maps
WHO

Zep0ne & Amélie
---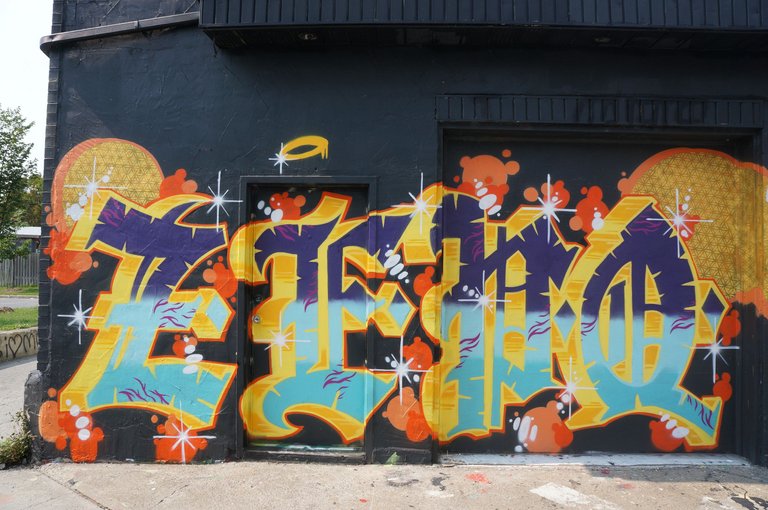 Almost every year Amélie Goulet Morissette aka Amélie and Zep0ne repaint this corner of the alley at the entrance of Masson street (see the older versions at the end of the post). Still not much information on these two artists who often work together. I think the lettering is the work of Zep0ne and the beautiful tigress was painted by Amélie.
Presque chaque année Amélie Goulet Morissette aka Amélie et Zep0ne repeignent ce coin de ruelle à l'entrée de la rue Masson (vous pouvez voir les anciennes versions à la fin de ce post). Toujours aussi peu d'information sur ces deux artistes en couple qui travaillent souvent ensemble. je pense que le lettrage est l'œuvre de Zep0ne et la superbe tigresse a été peinte par Amélie.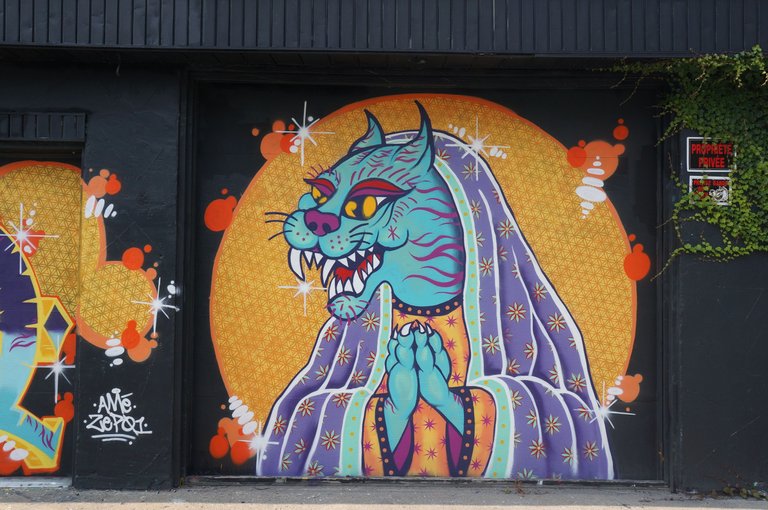 Really beautiful now this garage door with this character. Small zoom on this head. / 🇫🇷 : Vraiment de toute beauté maintenant cette porte de garage avec ce personnage. Petit zoom sur cette tête.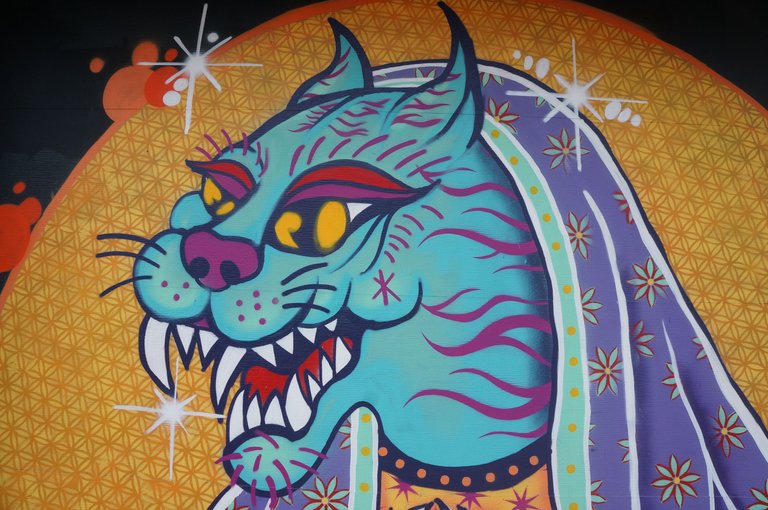 And on the other side, we find another of Zep0ne's lettering painted in this spring that already replaced one of his works (it illustrated the Weekly StreetArt #027. / 🇫🇷 : Et de l'autre côté, on retrouve un autre de lettrage de Zep0ne peint au printemps qui remplaçait déjà une de ses œuvres (elle illustrait le Weekly StreetArt #027).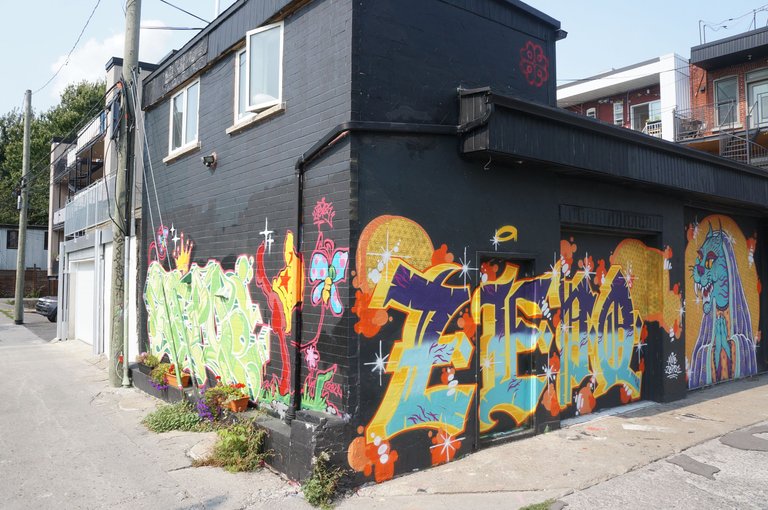 Original lettering with this little character on the right, a kind of mushroom with legs held in leash by a butterfly. I like it. 😀 / 🇫🇷 : Lettrage original avec ce petit personnage à droite, une sorte de champignon avec des jambes tenu en laisse par un papillon. J'aime bien. 😀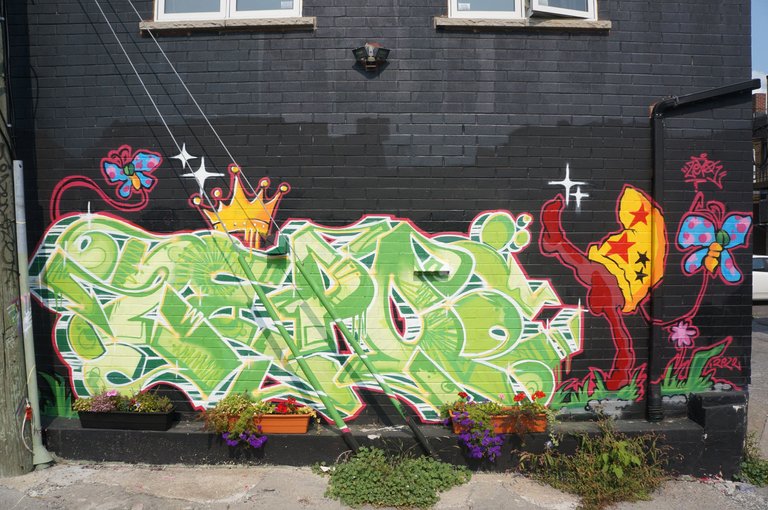 WHEN

Sources

Instagram :
Amélie
Zep0ne
Canettes de Ruelle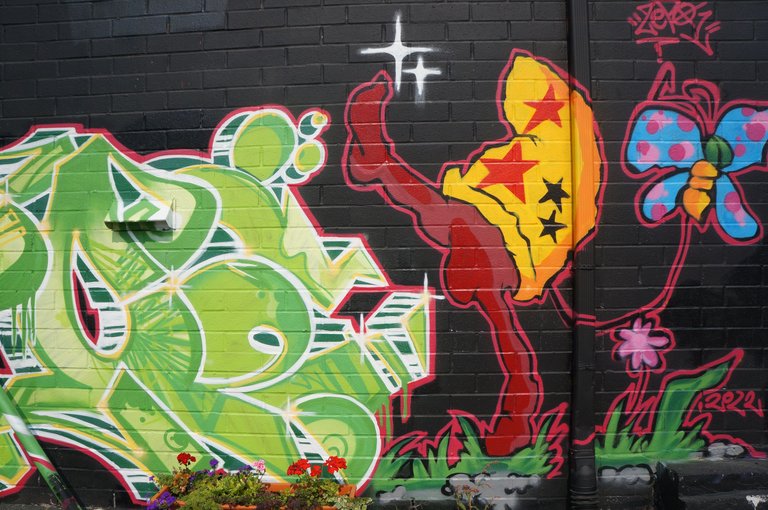 My Previous Posts about Street Art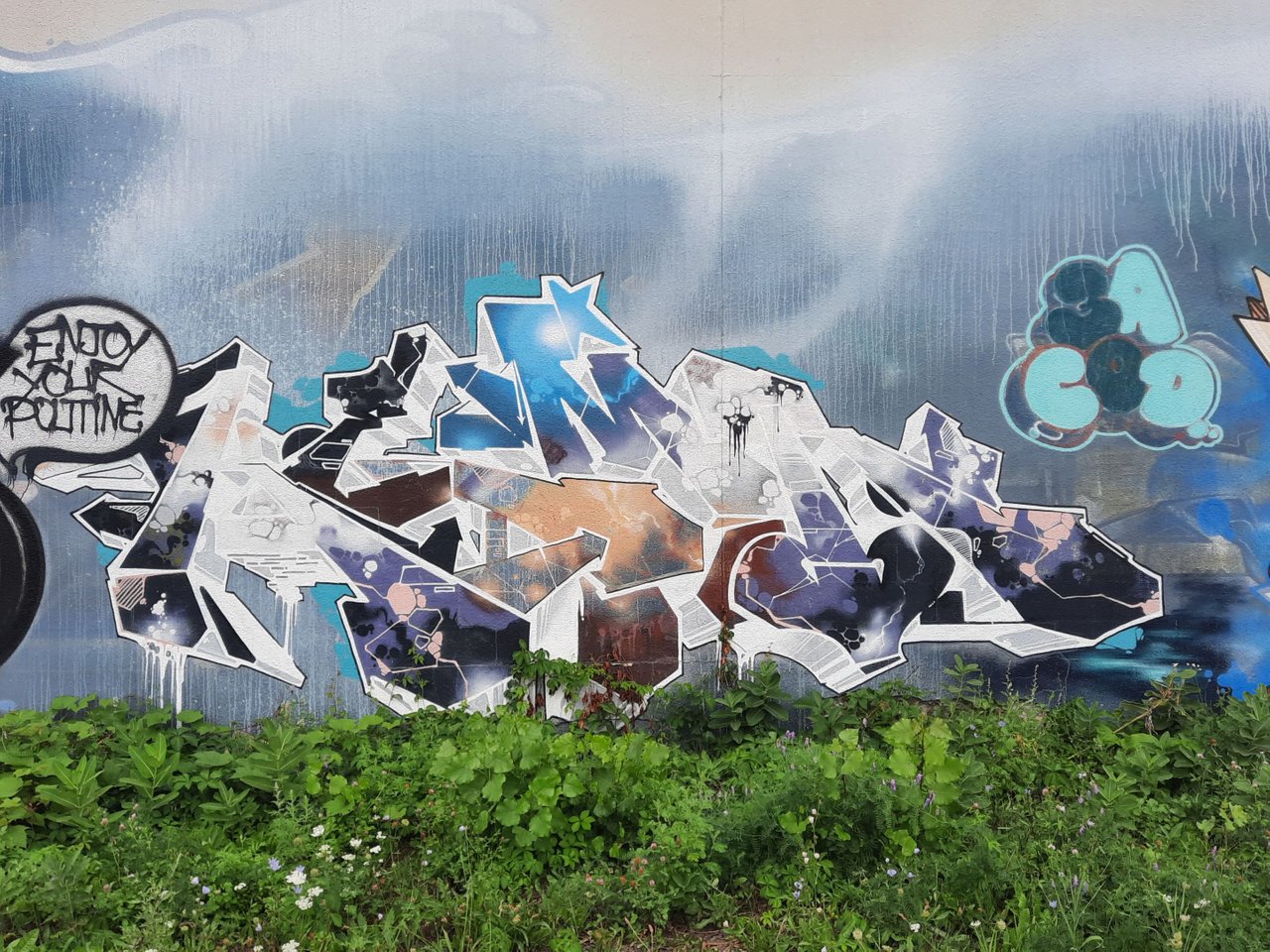 #539 Stare, Montréal >
#538 Scien, Stare & Scan, Montréal
#537 Bacer, Stare & Scan, Montréal
#536 Maylis Dudu, Montréal
#535 Frog, Montréal
#534 Legal Wall Rouen (May 2022), Montréal
#533 Mural Festival 2022 Dalkhafine
#532 Cemz, Zek, Senck & Snipes, Montréal
#531 Stikky Peaches, Montréal
#530 Tribute Scan (Part II), Montréal

Bonus Pics
---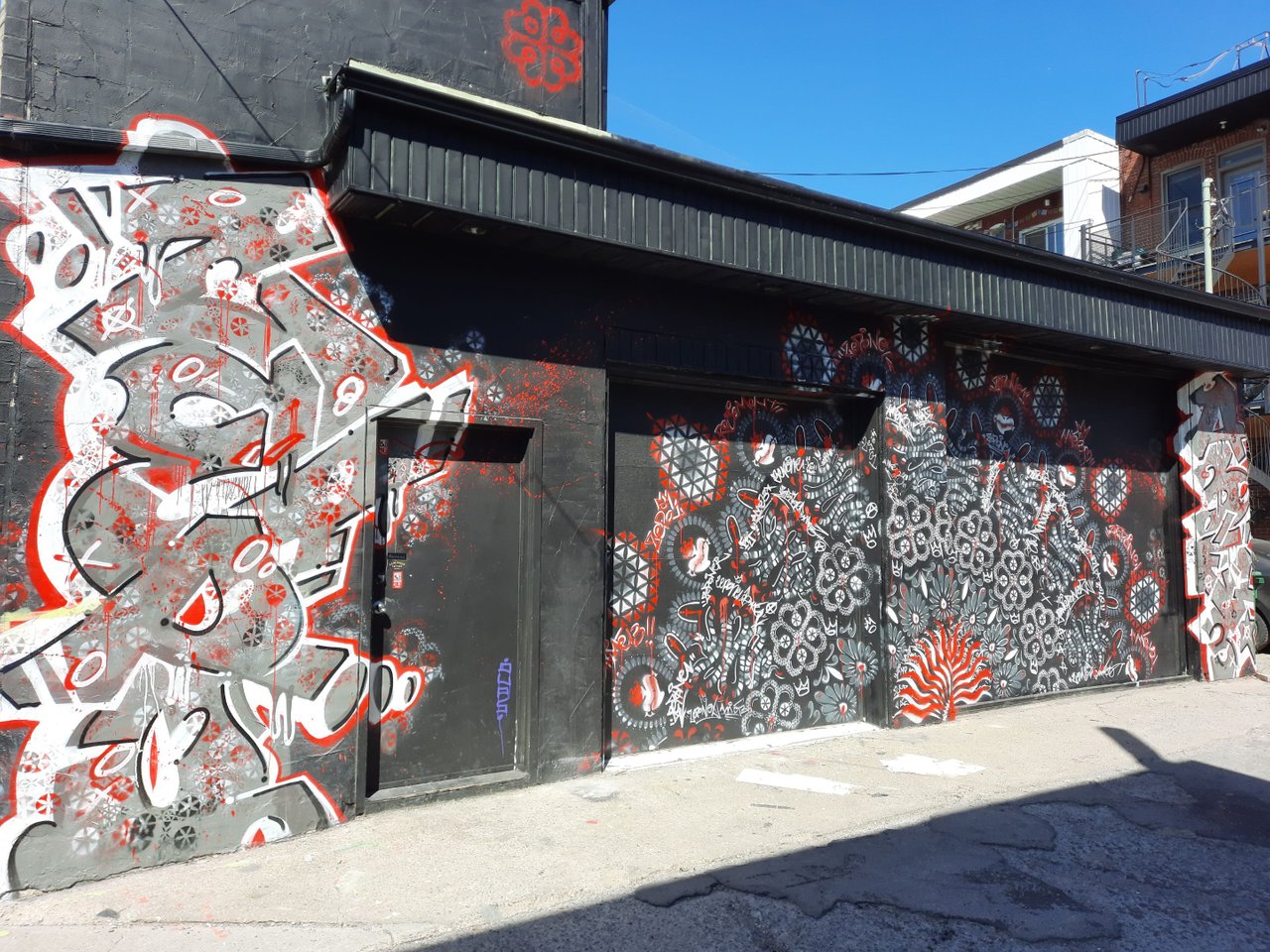 Version 2020 : Street Art #387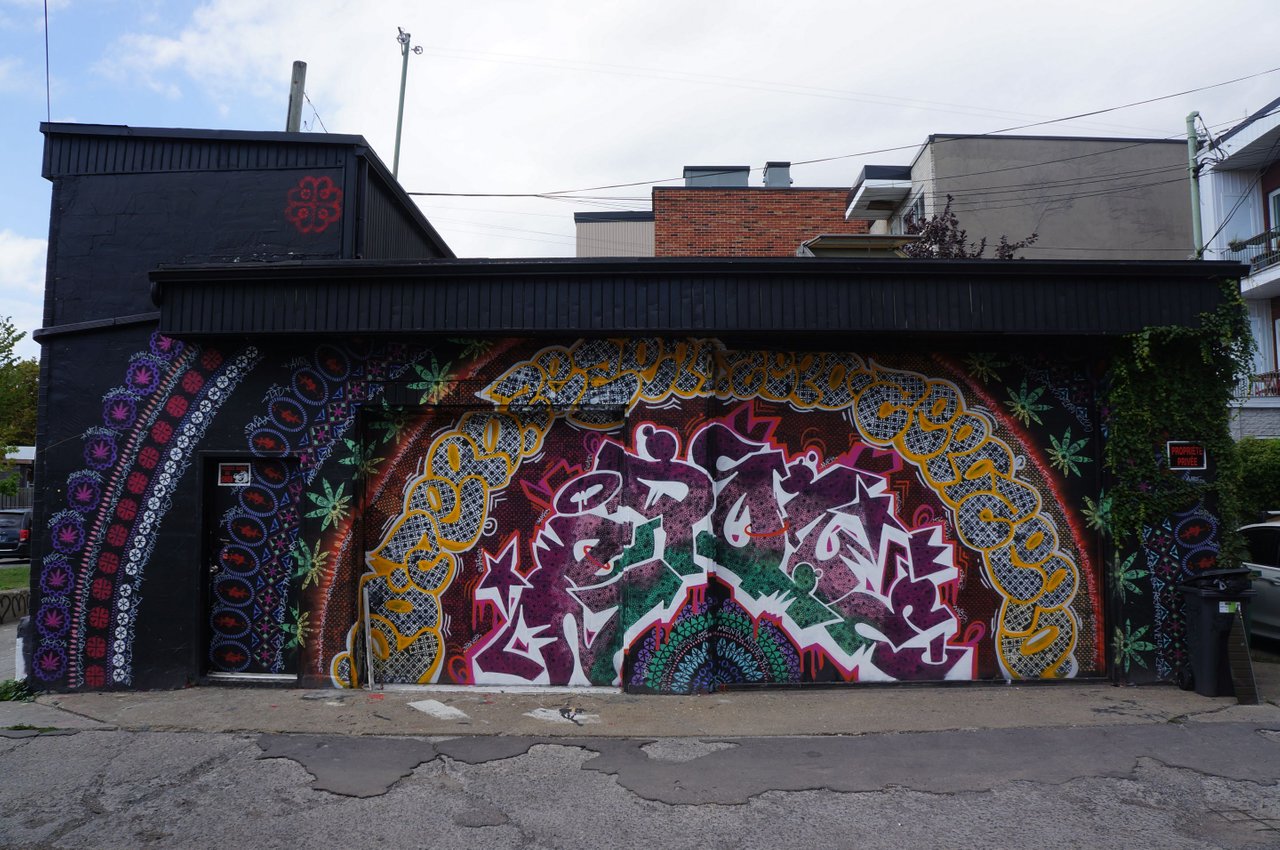 Version 2021 : Street Art #424

Have a great day / Bonne journée à tous
---
---