Street Art #541 Canettes de Ruelle 2021 Flesh & Shek, Montréal
Every time I walk through the alleys around Masson street in Montreal, I'm amazed at the number of murals present thanks to the festival Canettes de Ruelle. And in September, it was only their 5th edition. But before I share this year's works with you, I'll show you what I forgot from the previous years (or I can't take good photo). We start today with this wall done by Flesh and Shek
A chaque fois que je parcoure les ruelles autour de la rue Masson à Montréal, je suis étonné du nombreux de murales présentes grâce au festival Canettes de Ruelle. Et en septembre, c'était seulement leur 5ème édition. Mais avant de vous partager les oeuvres de cette année, je vous montre ce que j'ai oublié des années précédentes. On commence aujourd'hui avec ce mur peint par Flesh et Shek :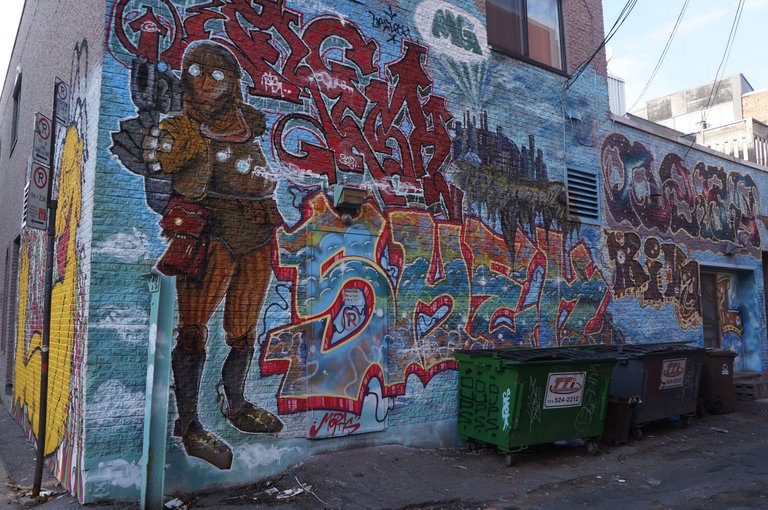 For this wall, it's not the first time I've seen it, but it's the first time there aren't a lot of trash cans piling up in front of it. This day, the bins were present but empty. I was finally able to take a picture of the wall and it's good timing because now it's home to a new mural.
From left to right, on the wall on the far left, it's a mural Menar made for the 2020 edition (see Street Art #404). Then we find Flesh and Shek and above the garbage cans Nero and Rival.
Pour ce mur, ce n'est pas la première fois que je le vois mais c'est la première fois qu'il n'y a pas plein de poubelles qui s'entassent devant. Ce jour, les bacs étaient présents mais vide. J'ai enfin pu prendre le mur en photo et cela tombe bien car maintenant il accueille une nouvelle œuvre. De gauche à droite, sur le mur complètement à gauche, c'est une murale Menar faite pour l'édition de 2020 (voir Street Art #404). Puis on retrouve Flesh et Shek et au dessus des poubelles Nero et Rival.
WHERE

In the alley south of Masson Street at the corner with 7th Avenue in Montreal, Canada.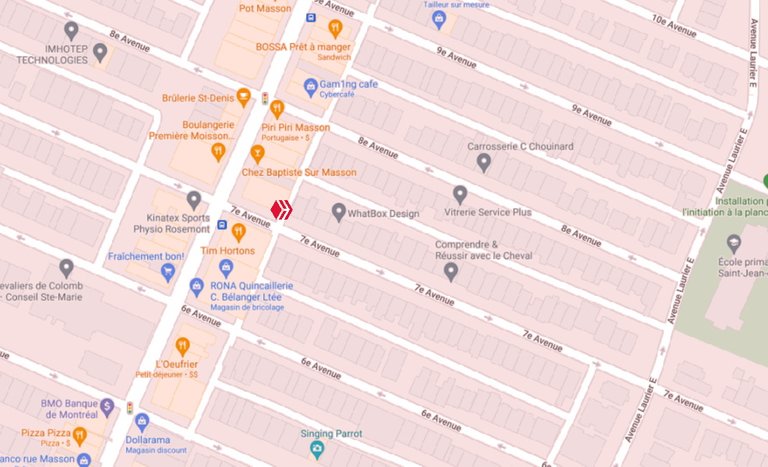 Dans la ruelle au sud de la rue Masson au coin avec la 7ème avenue à Montréal.
🗺️ Position on Google Maps
WHO

Flesh & Shek
---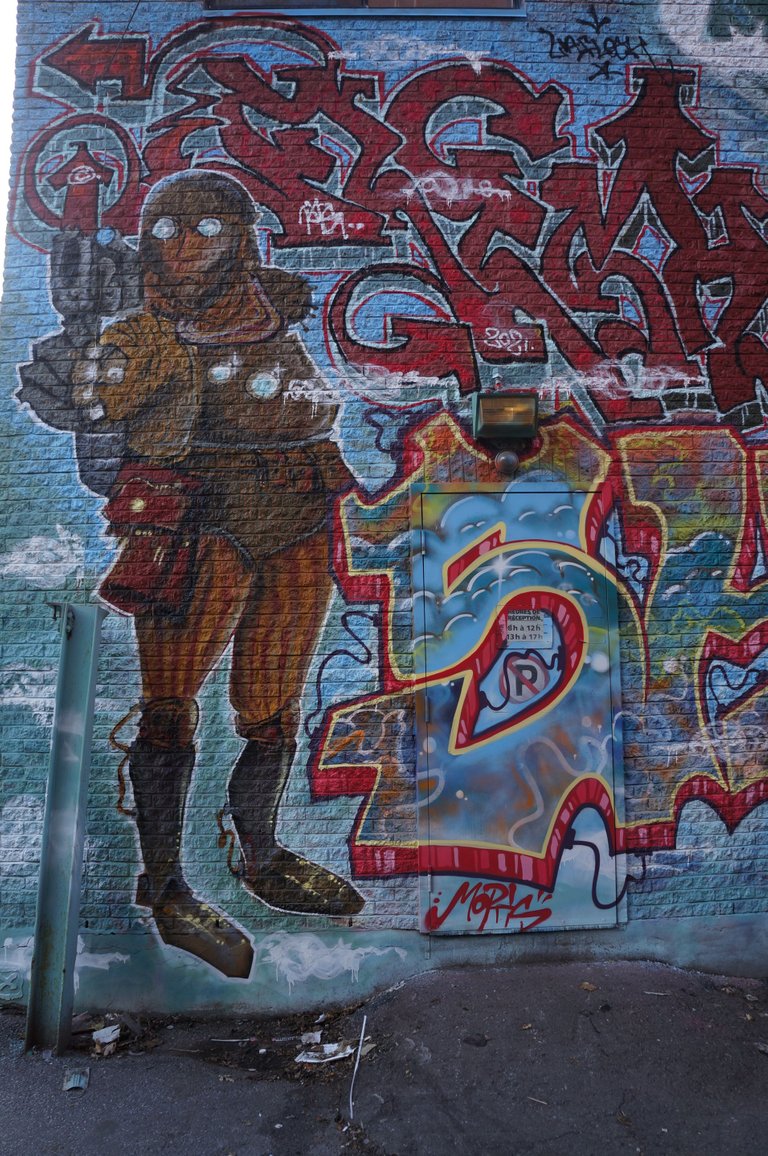 Not much information about the two artists. Flesh** did the top lettering and probably the cyberpunk character (he's pretty cool). And at the bottom, we find the lettering of Shek.
Peu d'information sur les deux artistes. Flesh a fait le lettrage du haut et sûrement aussi le personnage un peu cyberpunk (je le trouve plutôt cool). Et en bas, on retrouve le lettrage de Shek.

Nero & Rival
---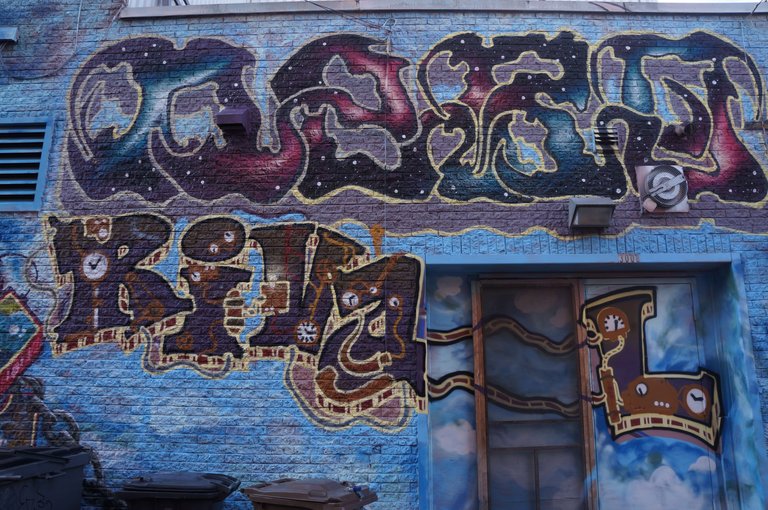 Just on the next wall, there are two more letterings with Nero at the top (which I knew more for these doodles with a little ghost - see Street Art #527) and Rival below.
Juste sur le mur suivant, on retrouve deux autres lettrages avec Nero en haut (que je connaissais plus pour ces doodles avec un petit fantôme - voir Street Art #527) et Rival en bas.

WHEN

Sources

Instagram :
Canettes de Ruelle
Flesh
Nero
My Previous Posts about Street Art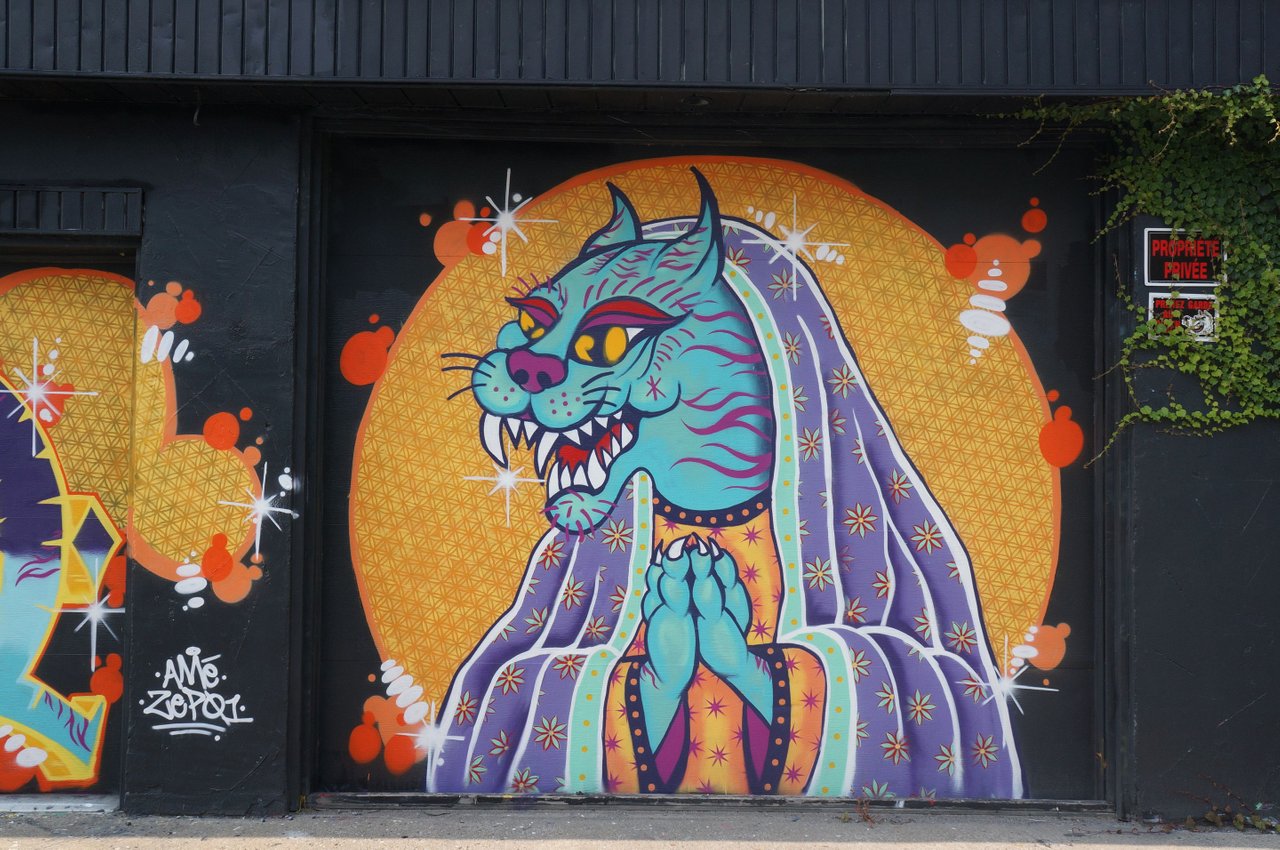 #540 ZepOne & Amelie, Montréal >
#539 Stare, Montréal
#538 Scien, Stare & Scan, Montréal
#537 Bacer, Stare & Scan, Montréal
#536 Maylis Dudu, Montréal
#535 Frog, Montréal
#534 Legal Wall Rouen (May 2022), Montréal
#533 Mural Festival 2022 Dalkhafine
#532 Cemz, Zek, Senck & Snipes, Montréal

Great Street Art and don't forget to share your city's murals in the community. / Bon Street Art et n'oubliez de partager les œuvres de votre ville dans la communauté.
---
---