Fungilovers-Uniquely varied turkey tail mushrooms are beautiful with their color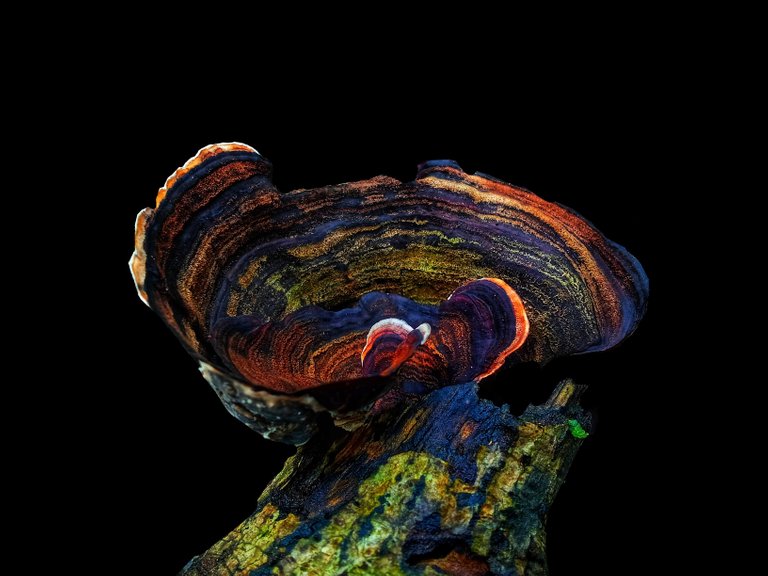 on the day i will show some photo shots that i found today, i found this mushroom in a field of mine, while i was looking for areca nut, then i found kalkum tail mushroom - trametes versicolo also known as coriolus versicolor and polyporus versicolor is polypori.
I found this turkey tail mushroom growing on the trunk of a dead tree, namely the durian tree, got its name because it resembles a turkey tail feather. It has a beautiful flat shape resembling a flower that grows in clusters. This mushroom is brown with stripes, but some are blue, red to green.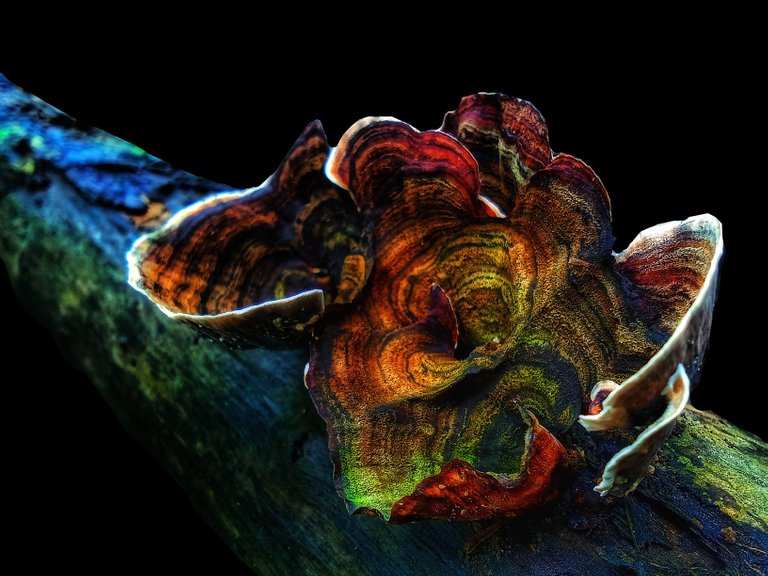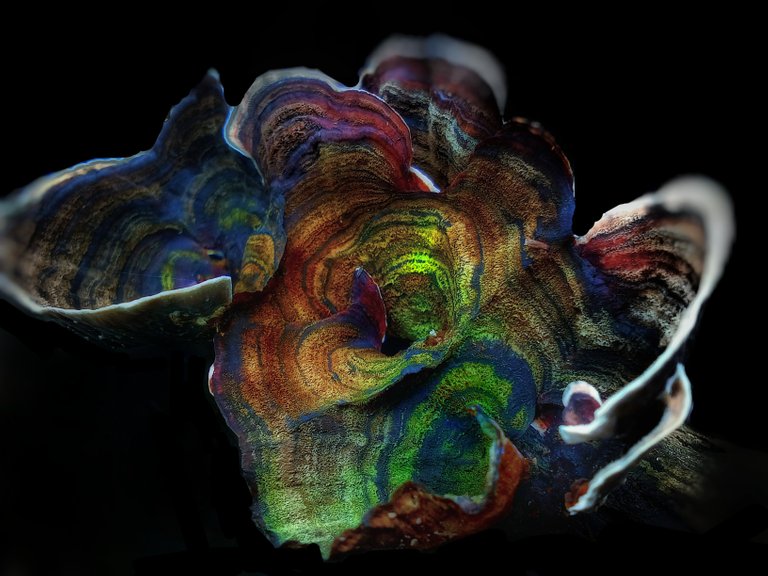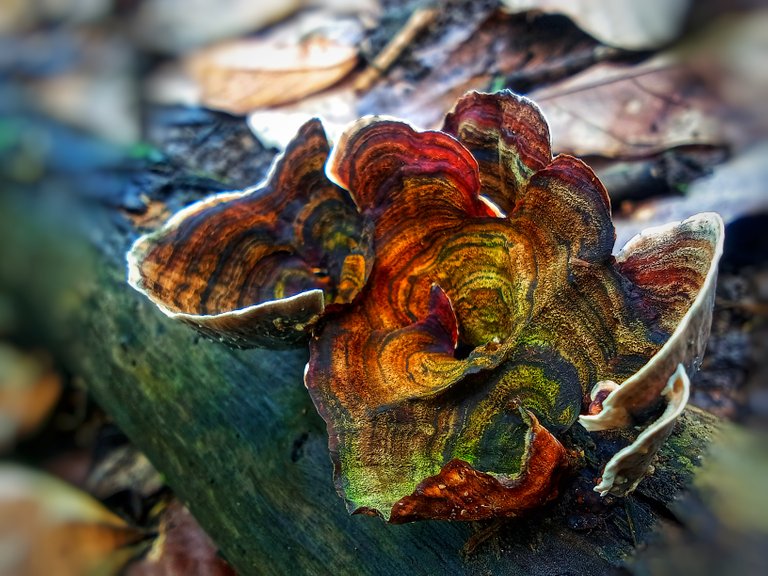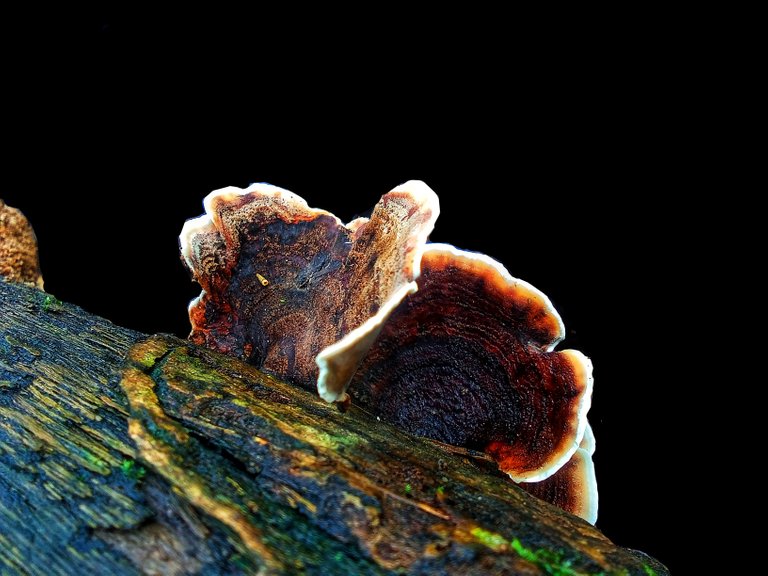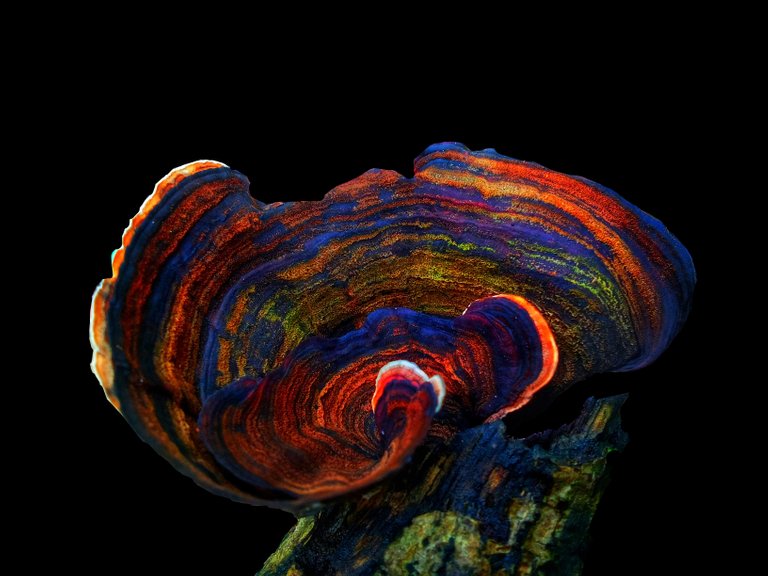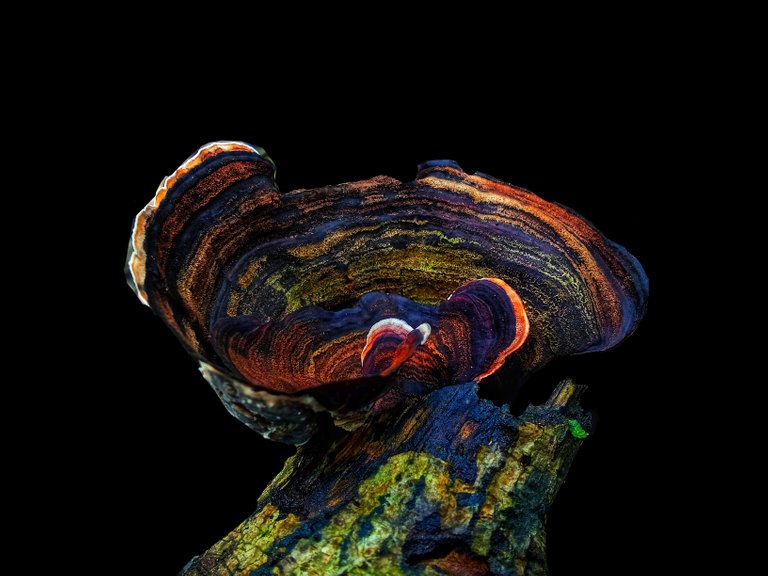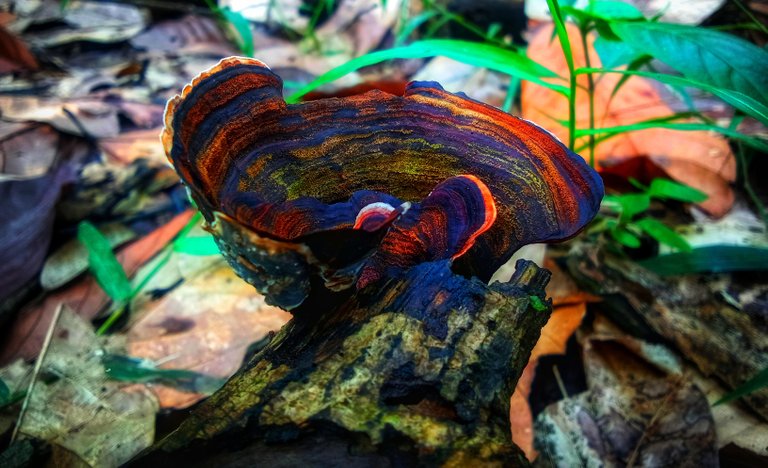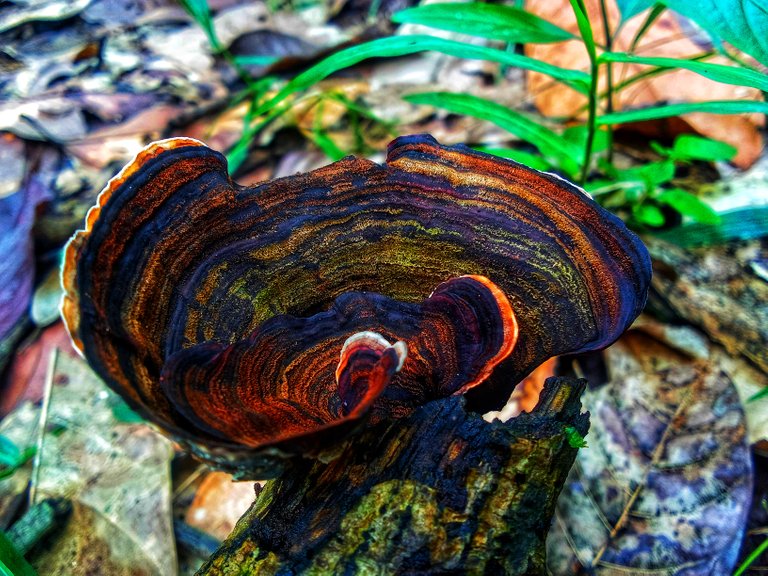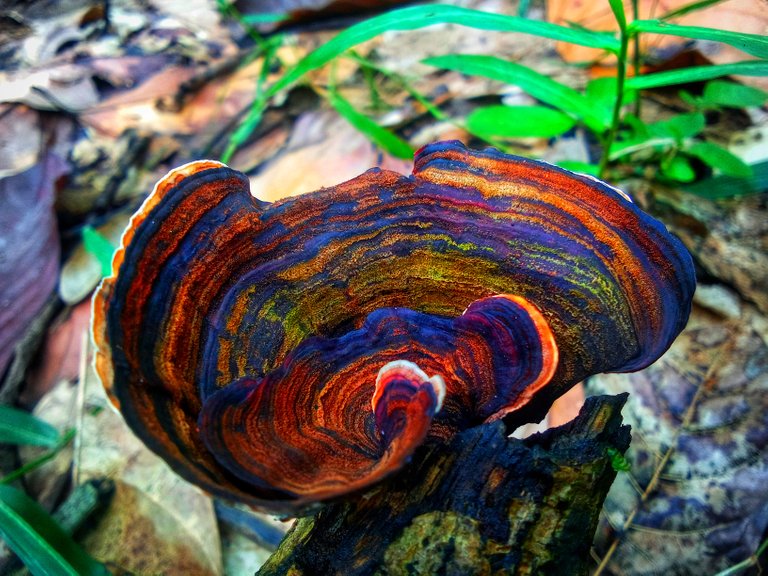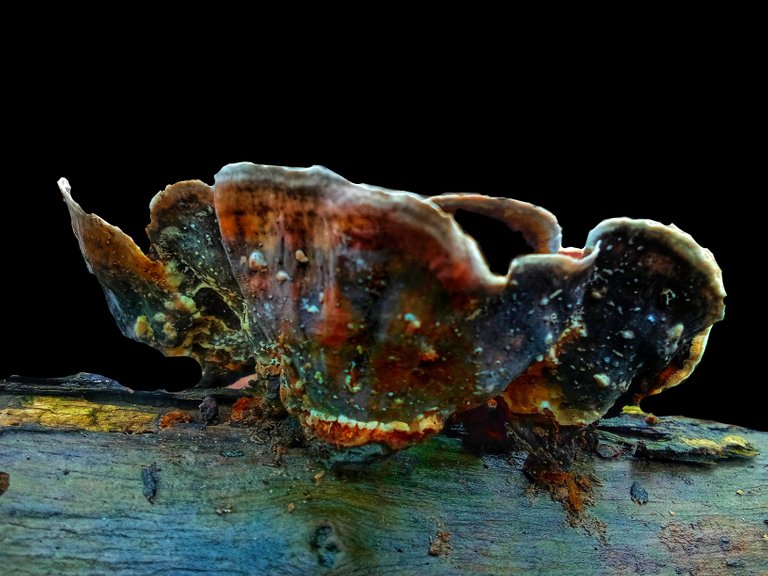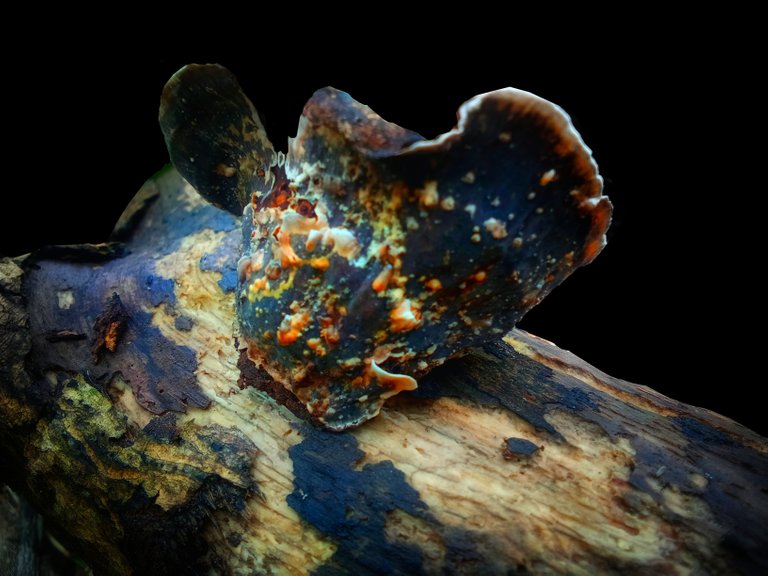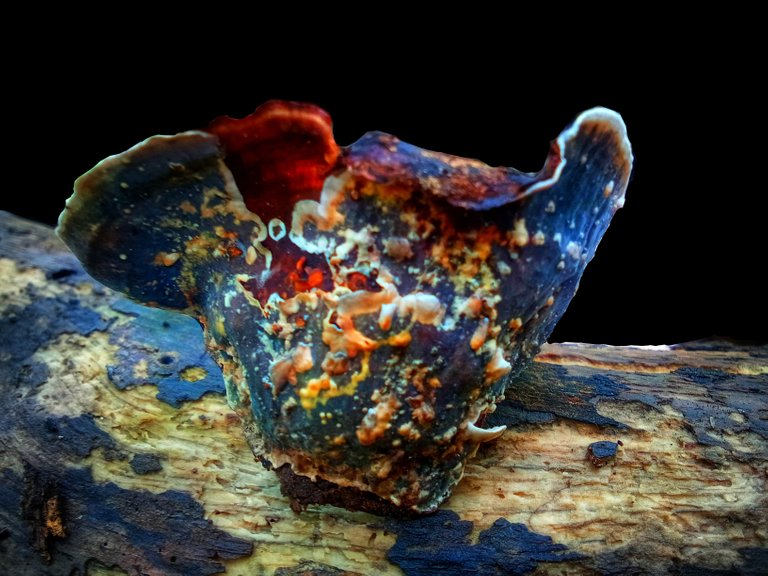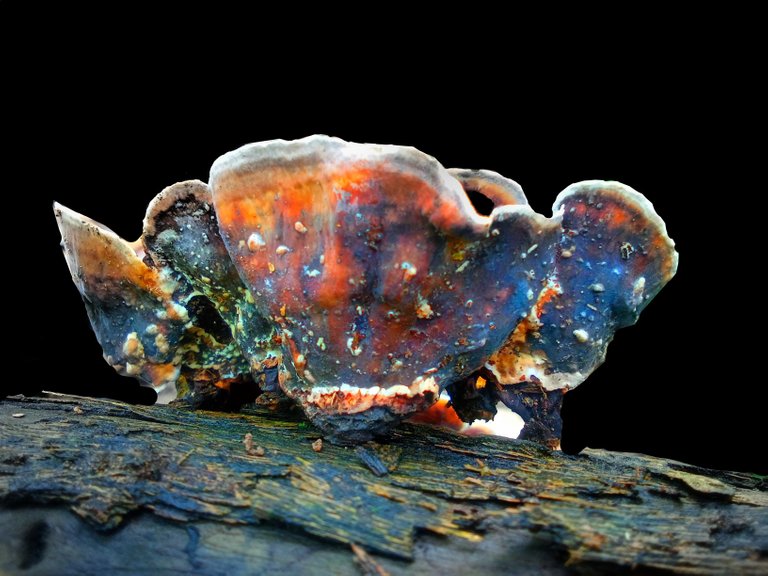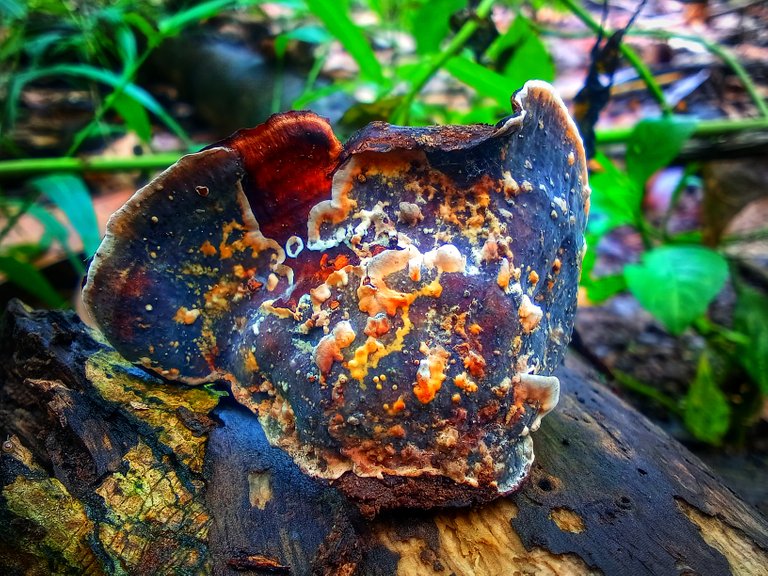 thanks to the #fungilovers community.
Category
mushroom
location
ACEH,INDONESIA
editing
snapseep
CAMERA
REALMI C20
photographer
@herryson
---
---