A date I will never forget | LOH Community Contest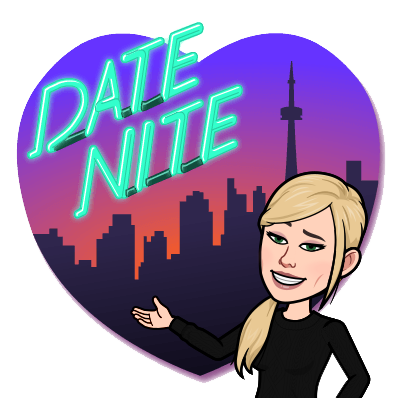 My answer to the ladies of hive contest question: What is your most embarrassing moment that you can't forget?
Throwback in time
Today I take you about 15 years back in time. A moment in my life that I will never forget for various reasons, with a man I will never forget for various reasons.
No he wasn't my first love, not my last love, not my greatest love and it wasn't love at first sight. Yet he is forever deep in my memory and it is safe to say that I still think of him when I see a burgundy red Volvo v40.



He was very insistent
I had gotten to know him through social media, and although I had absolutely no interest in him at first, he was quite insistent. We had a few nice chats, and I figured it could just be that. I wasn't attracted to him at all. He had other plans… and held on until I finally gave in and planned a date with him.



Adventure and humor
My first impression when I saw him in reality was not immediately of ¨Wow¨. On the contrary. But once we got into a conversation, we hit it off really well. He sat for humor, he loved adventure and basically offered me everything on a silver platter that I craved at that moment.



He was also the strong shoulder I needed
An exciting time began, we continued dating and did many fun things together. He was also there for me in bad times. We met in October of 2006, and in April 2007 my mother passed away. At that moment he was not that exciting lover, but just the strong shoulder, the good friend I needed and was there for me where he could. We lived more than 100 kilometers from each other. He in the north of the Netherlands, and I in the south. But every week he drove the 100 kilometers to my house on Friday after work without any problem, and then stayed with me for the weekend and only drove off on Monday morning.



Never a dull moment when we were together
Only that meant that we never saw each other on normal weekdays. Fortunately, there was the social media, and we chatted away behind the PC for a lot of hours. The time I spent with him was never a dull moment, he always had new ideas, and I discovered sides of myself that I never suspected would exist. He was adventurous, exciting, sweet, and at the same time always a bit elusive.



He introduced me to sailing
After my mother passed away, he really went out of his way to cheer me up, and that's where I was introduced to sailing. On a Friday evening, while I thought we wouldn't see each other for a weekend, he called me in the evening around 8 o'clock. ¨Hey do you want to come to the harbor in Naarden? We're going sailing soon and I would love it if you were there too ¨. ¨Yes, I think it would be great fun, but you know that I can't be there before an hour at the earliest, do you still want to wait that long?¨ ¨Yes hun, jump in your car, we are waiting for you!¨. So there I went, and everything was really nice. Only when I drove back the next day did I have problems with my car. I managed to get home with considerable delay and a car with considerable issues. First I tried to let the car repair, but it turned out that the costs were too high and after that conclusion it was the end for that car. And you get it, with a lover that lived 100 kilometers away from me, I NEEDED a car. As soon as possible!



My brand new shiny car
Together with the man who also arranged the inheritance, I went looking for a new car and 1 week later I was the very proud owner of a 2 year young Hyundai Getz. And I was so happy and proud of my car. My father's old Opel Astra had served its purpose, and I moved on with my new Hyundai Getz.



Hey hun, come to Utrecht tomorrow!
Of course my boyfriend knew I got that car and when we were chatting on Tuesday he suddenly said, Hey hun, do you want to come to Utrecht tomorrow night? I have to be there all day for training. When I'm done around 5 o'clock we go out for a drink and a luxurious dinner. Then we'll see what we do.¨ With a car that could be trusted again to drive longer distances, I was excited to go to Utrecht, and of course I loved to see him earlier than Friday.



Enjoying the ride in my new car
The road to Utrecht was a beautiful one, spring in the air, light around me, and light in my head from being in love. Enjoying my new car that drove wonderfully compared to the 10 year old Opel Astra that I was used to. It was nice to see my boyfriend, and it soon became cozy, the food was delicious and after that he just wanted to be with me in a beautiful romantic spot in Utrecht that he knew there. Now, I have to admit that I didn't know anything in Utrecht myself, so I would drive after him. And while I see fine in the dark, for some reason I've never had a lot of confidence in the dark. That combination, being in a strange city, and having little confidence in the dark, made me drive way too close behind him.



Boom!
When a traffic light jumped from green to orange, and he unexpectedly hit the brake very hard, I drove straight into the back of his car. Oh gosh, while writing this, I still feel the shock, and the SHAME. I still hear the sickening slap and I remember thinking, "This is it, now it's all over". Fortunately, that thought did not come true. But that night had a little different end than we both thought and had hoped for.



I've done stupid things before and after, but I've really never felt that embarrassed of anything like I was then.
Today I'm inviting my beautiful siso @xawi to join in the fun!
---
---