How To Write Better Blogs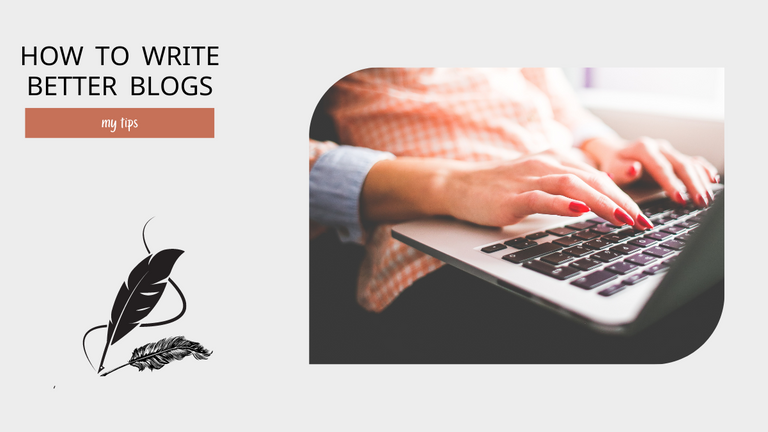 The struggle to write
Anyone who has ever read a blog post knows that writing good content is no easy feat. Even the most eloquent, well-researched posts can seem stilted and uninviting to readers if they don't have the right visual cues, such as graphics or a layout that's easy on the eye. It goes without saying that if you want to improve engagement on your blog, writing better blogs is an effective way. But as with everything else in this digital age, not everyone knows how to do this. That's what I've run into often enough myself, by the way. Just today, while I was preparing for my "everyday objects" series, I was struggling with the text for a few photos. And then I thought, well I can smuggle for a day, and throw a completely different blog online today.
Since I can't imagine that I'm the only one suffering from this. I thought it might be useful to share some tips here that I typically think back to when I'm in a "struggling mode". Take advantage of it, if you are also one of the 'lucky' people who sometimes have to deal with this.



What makes a blog a good blog?
Before you can start writing better blogs, you need to know why you put your fingers on the keyboard in the first place. Usually, it is possible to trace back to three reasons why people start blogging.


You want to reach a wider audience and have a platform to share your knowledge and experiences
You want to build a community around your brand and get more awareness for your brand, company or product
You want to develop writing skills and build a readership for a future career


Now we all know that a new reason has been added since the crypto era.


Put simply, you want to make money!


Only you know which of these reasons apply to you. But how are you going to achieve that?



Be consistent
First of all, make sure you're consistent with your blog's tone, topics, styles, and language. This is really one of the most important things to keep an eye on if you want to create a blog that is easy on the eyes of the readers. For example, if you mainly write about gaming, keep the tone and topics of the articles consistent with this. Don't think once you start writing about gaming that you can never write about your pet! Just adjust the tone to your topic, and keep in mind that if your readers follow you because of your gaming blogs, they may not be as interested in your pet.



Show, don't just tell
One of the biggest mistakes bloggers make when they're starting out is talking at readers, not walking them through the content. After all, if you just tell someone what you want them to know, is that really that great? Do you expect people to comment on your blog? People are visual, so don't just try to use the right words, but also match them with the right images. Finally, a blog that is well put together and also looks professional by using the right photos is more inviting for everyone to open and really read.



Use the right tone of voice
When writing your blog posts, you should be aware of the tone of voice you use. If you use a formal tone, you should use formal language in your blog posts. If you use a casual tone, you can use more relaxed terms. Most bloggers tend to use a neutral tone, but you can also experiment with both formal and casual tones. It's also worth being aware of when you're writing your blog. If you write in the morning, you can try injecting more call-to-action into your posts. If you write in the afternoon, you can write more relaxed so that people stay more relaxed while reading your blogs.



Write a blog and not a book
A common mistake bloggers make when writing their posts is spending too much time editing. This is something you don't want to do - you want to write quickly and with as little editing as possible. This is because blogging is an art that relies heavily on instinct and natural ability, so it's a shame to take it away by over-editing yourself. In addition, some bloggers (and I recognize this pitfall very well), tend to throw TOO MUCH information into their blog. A good rule to follow is to keep the length of your post under 1000 words. Going over this will waste your readers' time! If you still want to waste readers' time, you might as well copy and paste your post from Facebook. That takes both you and your reader much less time.



Don't forget the coffee!
These are a few things I fall back on in times when I struggle with writing a blog. Now it's up to you to play with this, and experiment. Find which style suits you. And don't give up, with dedication, practice, experimentation, and enough coffee anyone can learn to write better blogs.


Header image and text divider created with CANVA PRO
---
---