Tulips, A Colorful Messenger Of Spring!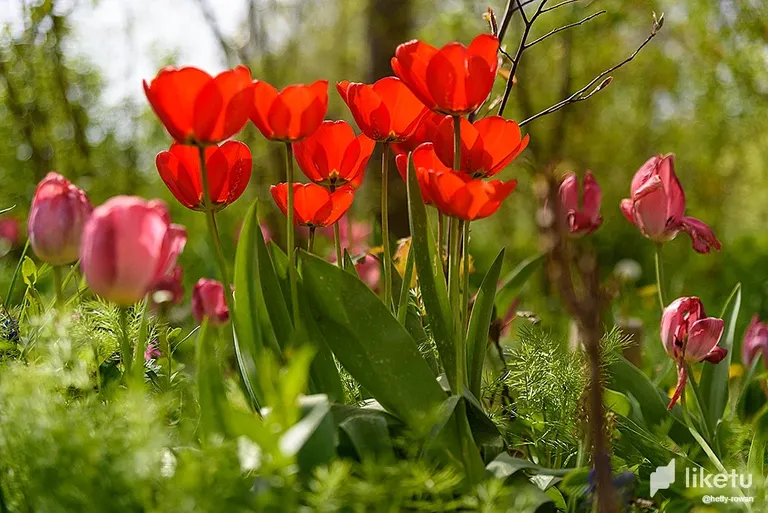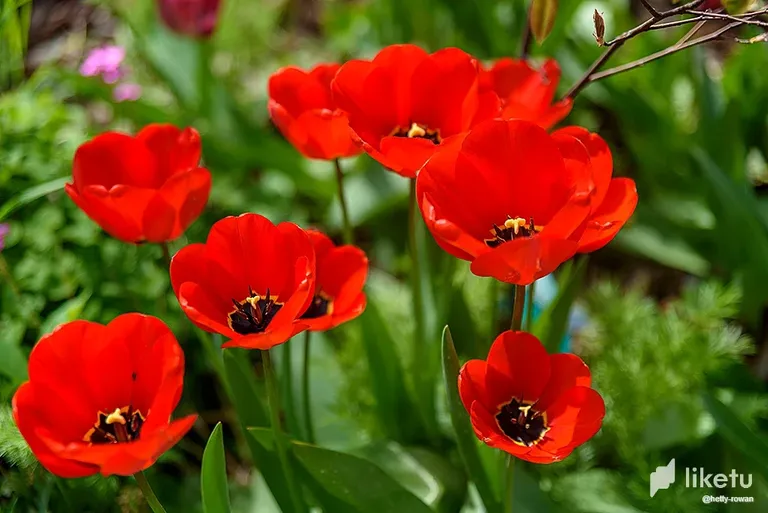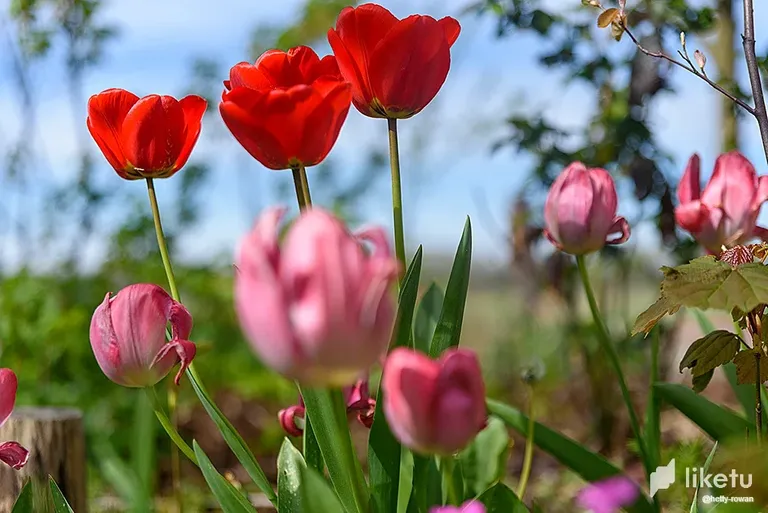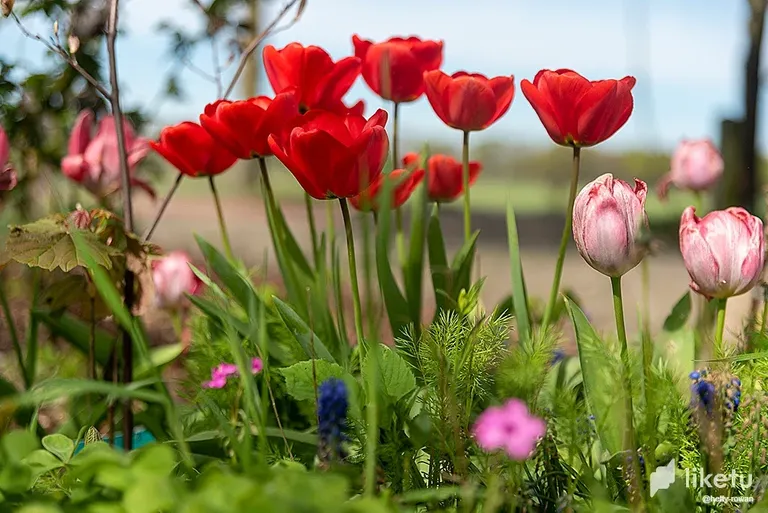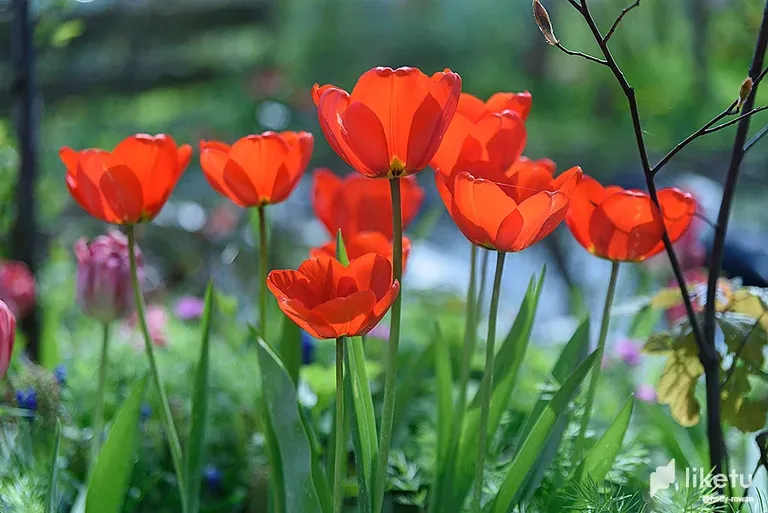 A mood that screams for Spring
Today I'm smuggling again. It's the weekend, I have other tasks to do and there isn't much time to take a great photo. In addition, I am in a mood that screams for spring. So I dug into my photo collection and went back to spring to give me a preview of what I'm so badly looking forward to.


Life can be weird.
Where I used to always be a winter child, and sometimes downright hated summer, that has completely turned around in recent years. I just, except for a few moments, really hate winter. Unfortunately for me, I live in a country where we deal with seasons. And that really includes a winter.
In winter it is just too cold and dark too early! As a result, a feeling of gloom can quickly set in. I'm not alone in this, many people miss the warm temperatures and longer daylight hours of spring and summer. It is therefore not surprising that this time is often associated with holidays and relaxation. This feeling is often completely absent in winter. At least for me it is!


Practical problems in winter time
I don't even want to get into the practical problems winter can cause, such as slippery roads and problems starting the car. No, let me go back - or rather, think ahead to next spring and then summer! Once the temperatures start to rise and allow it in the spring I tend to be outside a lot more and I enjoy walking the dogs a lot more. Dogs always have to go out, rain or shine, but in spring and summer this is certainly a more fun activity than in winter.
I also don't want to talk today about seasonal affective disorder (SAD), a form of depression caused by the changing amount of daylight in winter. It can give the feeling of loneliness and gloom, summer improves this considerably. Unfortunately, I am also familiar with this.


There are few nice things
Although there can be nice things in winter such as Christmas, Christmas markets, snow, and fun together at home, I still long for spring and summer because I really feel much better and can do more. For me, spring and summer have symbolized freedom, cheerfulness and relaxation in recent years.


The beautiful Spring!
There are many beautiful things about spring. One of the most striking is the return of greenery to nature. Trees and plants begin to grow again and flowers begin to bloom, making the landscape colorful again. Spring is also a time of change and new life, which can make it symbolic for many people.


One of my favorites, The Tulip
I also suddenly see plenty of color appearing in our garden. What do you think of the beautiful bright red tulips, for example? A flower that you have encountered in Europe for centuries. Originally from Central Asia (Kazakhstan). This tulip has many meanings and symbolism, and is also used for medicinal purposes.
In many cultures, tulips are seen as a symbol of love and passion. The flower is often given to loved ones as an expression of affection, the color doesn't matter. Giving a tulip is just always a declaration of love!
Then you have some countries, such as the Netherlands, (yes I had to write this of course), tulips are even a symbol of national pride. Have you ever heard of tulip mania? People were just as crazy then as we are now. They paid large sums of money for a tulip bulb, we pay large sums of money for zeros and ones. I don't know who is smarter... them then, or us now. They could still eat their tulip bulb. Something to think about. Back to the tulip!


The symbolism and language of flowers
I am not that familiar with other cultures, but I am familiar with the language of the flowers. And in Islamic culture, tulips are seen as symbols of paradise and the victory of light over darkness.
In the symbolism of the flower, the tulip bulb represents a hidden treasure, which is only revealed over time. That also sounds interesting, right? However, it is not just symbolism, the tulip also has surprisingly practical sides.


Used in traditional medicines
In terms of medicine, tulips are used in traditional medicine in different parts of the world. The petals and stems of the tulips are often used to make infusions and tinctures used to improve digestion and lower fevers. The flowers are also often eaten as a vegetable and are used as a seasoning in soups and salads.


Did you expect all this from this colorful messenger of spring?
Unfortunately, last year I was actually a little too late in the right mood to photograph the tulips. The pink tulips had already reached the end of their flowering period, and the large red tulips had also been blooming for a bit longer than I actually wanted to photograph.
Well, hopefully it doesn't matter to you. And it certainly doesn't make a difference to me now ... anyway these photos give me that feeling of spring and cheerfulness that I so long for in this cold, gloomy and gray time.


Hopefully I have also made your day a little happier with these colorful photos?
---
For the best experience view this post on Liketu
---
---