La vida se celebra con alegría, y buena vibra//Life is celebrated with joy and good vibes

A veces nos cuenta entender que el paso de nuestra vida en el plano terrenal es efímera, es transitoria, es un abrir y cerrar de ojos, a veces esta se puede describir como una montaña rusa, tiene su altos que es donde están los triunfos, las felicidad, la alegría, pero también tiene sus bajos, que es donde esta los fracasos, las tristezas, los desamores, pero lo importante de esta montaña rusa es sacar el aprendizaje de cada una de sus subidas y bajadas.
Debemos ser agradecidos, desde cualquier índole religiosa el cual pertenezcamos debemos agradecer a DIOS por nuestra vida, por nuestra existencia y por cada uno de los momentos vividos a plenitud.
En los momento no tan buenos a veces nos cuesta entender el aprendizaje que de este nos queda, pero una vez transcurrida la fase de duelo o de dolor (por llamarlo de alguna manera) nos damos cuenta del por qué pasan las cosas.
¿Qué es celebrar la vida?, ¿Qué es tener buena vibra?, pues aquí les dejo unos tips:
Debemos ser relajados, debemos pensar en positivo, debemos ser como pez en el agua

Sometimes it is difficult to understand that the passage of our life on the earthly plane is ephemeral, it is transitory, it is a blink of an eye, sometimes it can be described as a roller coaster, it has its highs which is where the triumphs, happiness and joy are, but it also has its lows, which is where the failures, sadness and heartbreaks are, but the important thing about this roller coaster is to learn from each one of its ups and downs.
We must be grateful, from any religious nature to which we belong, we must thank GOD for our life, for our existence and for each of the moments lived to the fullest.


In the not so good moments sometimes it is difficult for us to understand the learning that remains, but once the phase of mourning or pain (to call it somehow) we realize why things happen.


What is it to celebrate life, what is it to have a good vibe, well, here are some tips:


We must be relaxed, we must think positive, we must be like fish in water.
---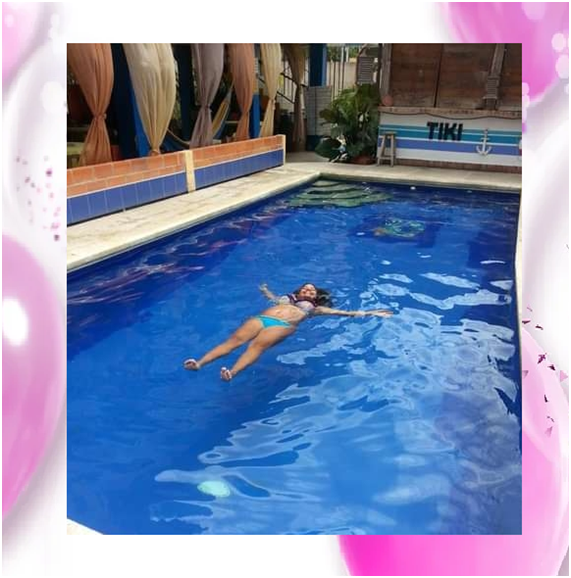 ---
Debemos creer, aunque sea difícil en algunas situaciones, debemos tener fe de que las cosas van a cambiar, aunque debemos estar claros que no es en nuestro tiempo, es por ello el dicho que reza "el tiempo de Dios es perfecto"
We must believe, even if it is difficult in some situations, we must have faith that things will change, although we must be clear that it is not in our time, that is why the saying "God's time is perfect" is so true.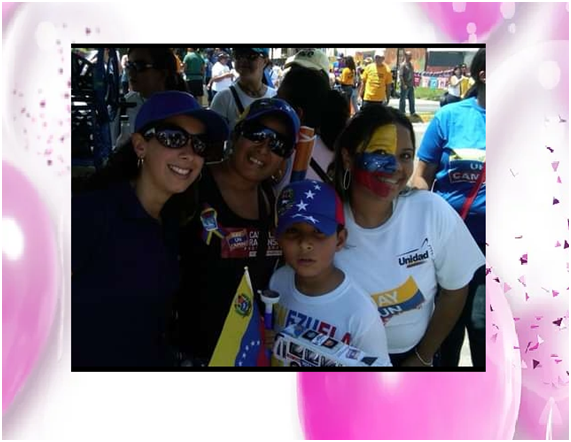 Debemos celebra en grande, aunque a veces estas celebraciones impliquen una efeméride algo sucia jajajaja
We must celebrate big, even if sometimes these celebrations imply a somewhat dirty ephemeris hahahahaha
---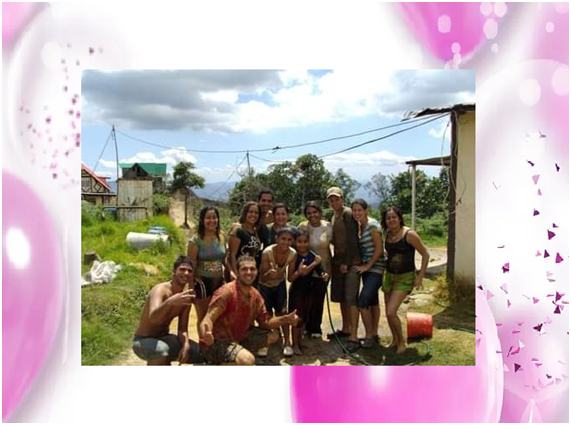 ---
Algo que debemos celebrar y agradecer es la familia, agradecer por tenerlas físicamente, agradecer por haber disfrutados de los que ya no están, por las reuniones, cumpleaños, hasta por hacer las tradicionales hallacas juntos.
Something we should celebrate and be thankful for is the family, thank for having them physically, thank for having enjoyed those who are no longer here, for the meetings, birthdays, even for making the traditional hallacas together.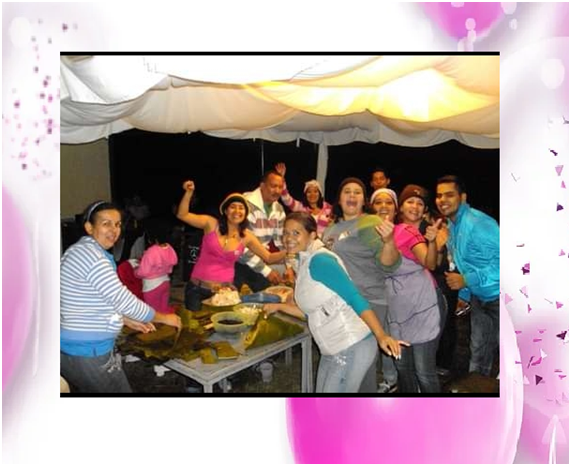 No debemos dejar a un lado esas emociones que nos llenan de orgullo como persona, ese título que te ganas después de tanto esfuerzo, esas graduaciones es motivo para agradecer y celebrar.
We should not leave aside those emotions that fill us with pride as a person, that title that you earn after so much effort, those graduations is a reason to thank and celebrate.
---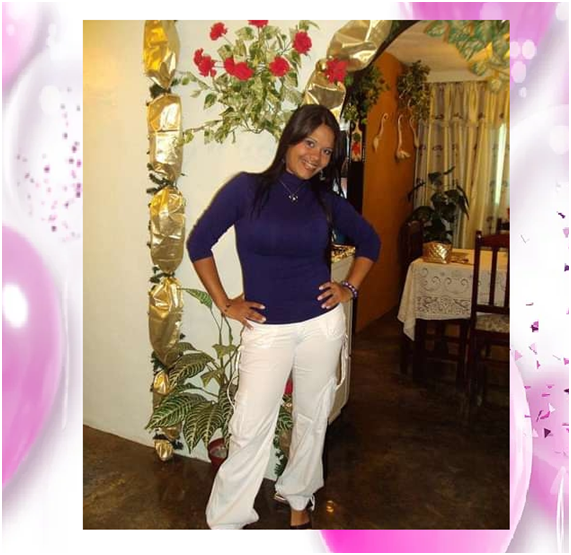 ---
Que rico es saber que haces lo que te gusta, que trabajas en lo que quieres, que puedes ser tú misma en el trabajo y no tener que fingir algo que no eres, tener esa buena vibra, ser profesional en lo que haces, ir a laborar con una sonrisa, con el carisma que te caracteriza, eso es una buena celebración.
How nice it is to know that you do what you like, that you work in what you want, that you can be yourself at work and not have to pretend something you are not, have that good vibe, be professional in what you do, go to work with a smile, with the charisma that characterizes you, that is a good celebration.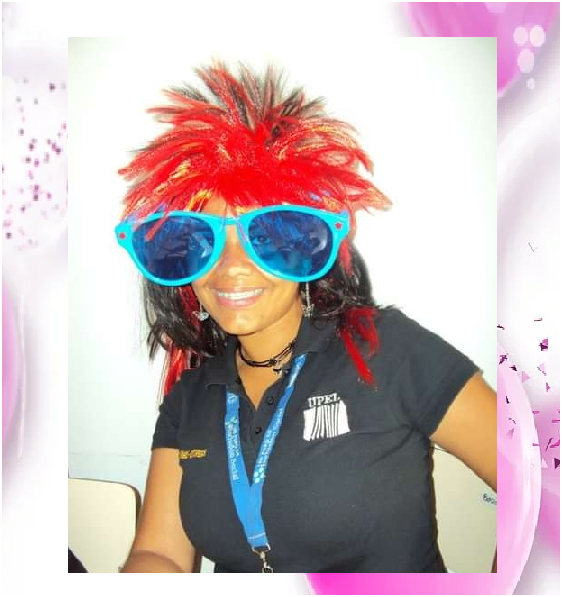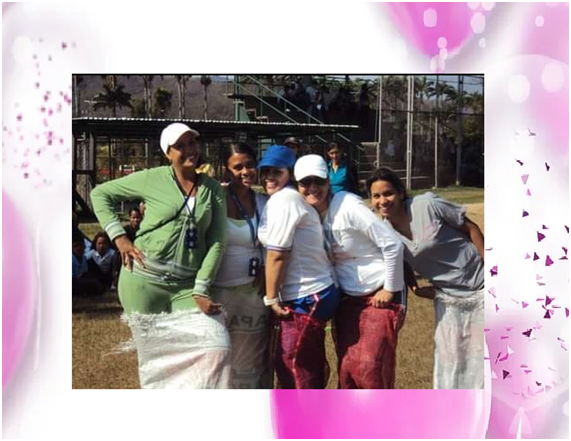 Y que podemos decir de esos momentos no tan buenos, donde debemos de irnos de la playa porque la marea de saco el codo de su lugar a una de tus amigas, terminar todos en una clínica de lo más sexis en traje de baño jajajajaja, debemos agradecer, que muy al final del día y a pesar del susto, todo salió bien.
And what can we say about those not so good moments, where we have to leave the beach because the tide knocked the elbow of one of your friends out of its place, end up all in a sexy clinic in a bathing suit hahahahaha, we should be thankful, that at the end of the day and despite the scare, everything went well.
---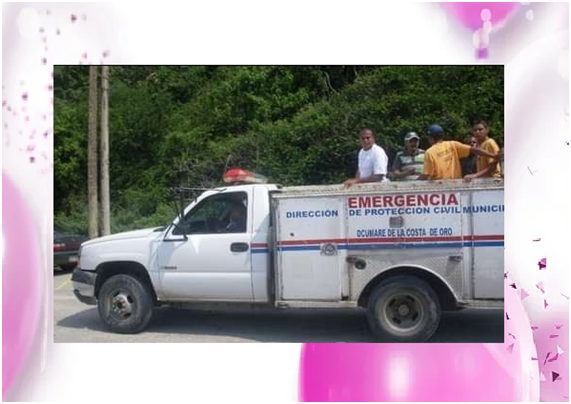 ---
¿Qué les parece celebrar cantando aunque no tengas buena voz? Eso es ¡lo máximo! jajajajaja
How about celebrating by singing even if you don't have a good voice? That's the best! hahahahahahaha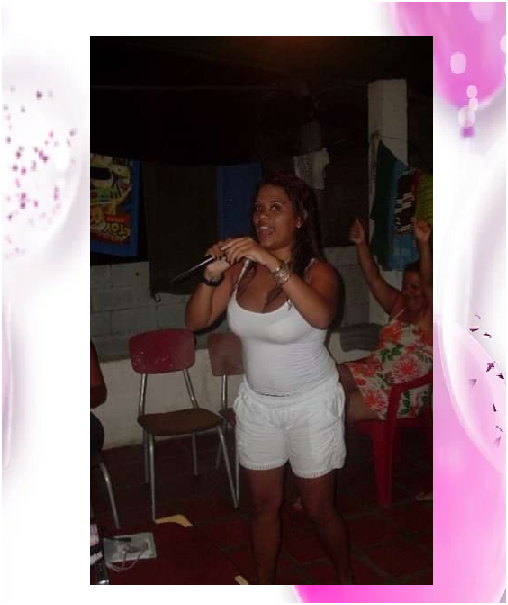 Y que les puedo decir de esas personas que recién conoce e inmediatamente forman parte de ti, que te sorprenden por tu buena vibra, con sus talentos, su forma de ser, cada una de sus anécdotas, entre otras cosas.
And what can I tell you about those people that you just met and immediately become part of you, that surprise you with their good vibes, their talents, their way of being, each one of their anecdotes, among other things?
---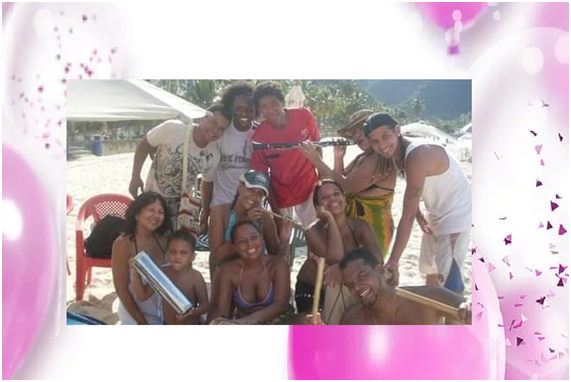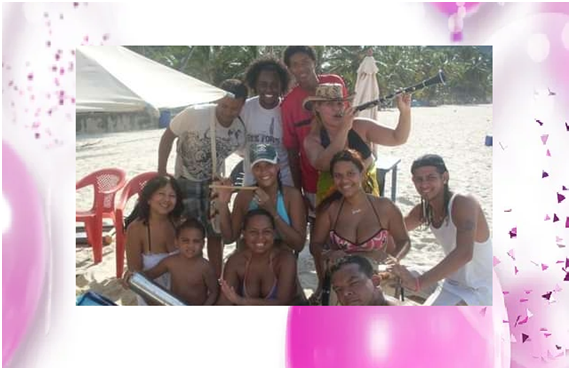 ---
Y es que definitivamente la vida es un regalo, el vivirla es simplemente disfrutar de ese presente que DIOS nos regaló, con la mejores de las ganas y sin hacerle mal a nadie.
And life is definitely a gift, to live it is simply to enjoy this present that GOD gave us, with the best of the desire and without hurting anyone.

Aprovecho de felicitar al maravilloso equipo de "ENCUENTRO DE TALENTOS", les deseo lo mejor de este mundo, que Dios les siga llenando de mucho éxitos, un abrazo gigante con todo el cariño que se merecen.

I take this opportunity to congratulate the wonderful team of "ENCUENTRO DE TALENTOS", I wish them the best of this world, may God continue to fill them with much success, a giant hug with all the love they deserve.

---

Gracias por leer parte de mí

Thank you for reading part of me

Les envío un abrazo cargado de bendiciones

I send you a hug full of blessings.

Fotografías y edición: de mi propiedad, tomadas desde mi facebook y pixabay y editadas en el programa paint

Photographs and editing: of my property, taken from my facebook and pixabay and edited in the paint program.
---
---