GARDEN HARVEST 10/1/2022
Today I did a quick harvest in the Garden. It is fall and pumpkins are ready to come in.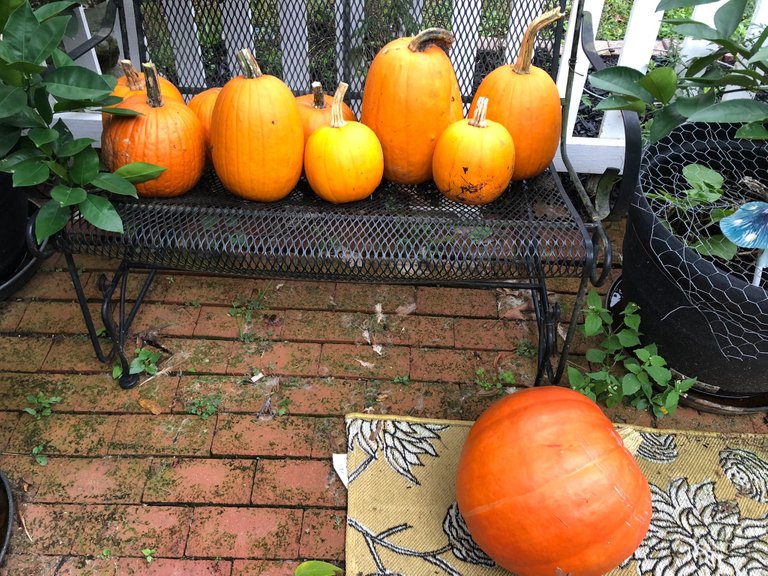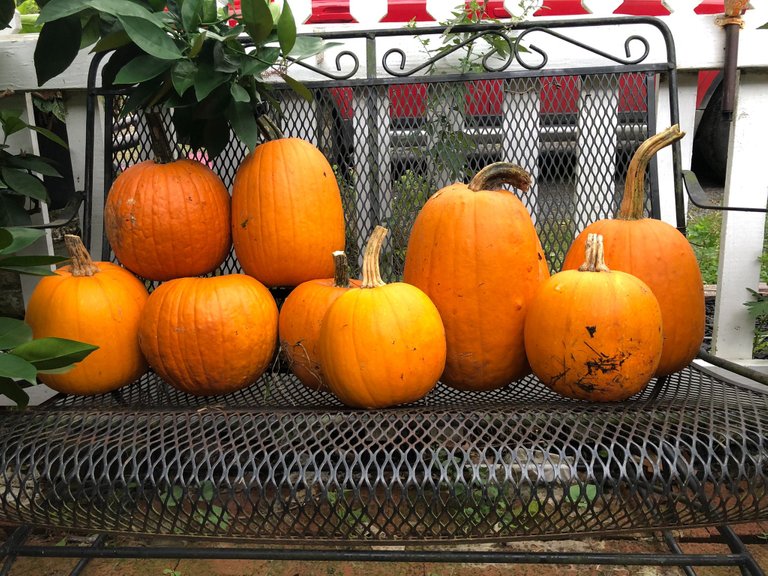 I also garbed some winter squash while I was there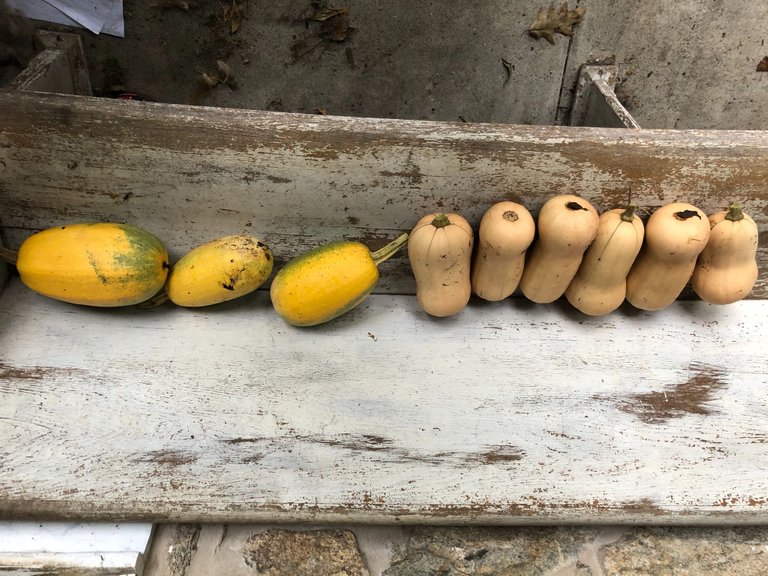 Interestingly these are all classified in the same genus "Cucurbita"
So lets see what species I have.
From left to right
C. maxima. This is a "jumbo" pumpkin that came up as a volunteer from last year. It has a smooth orange skin. This one will get carved up for a Jack-O-Lantern.
C. pepo var. pepo. This is your standard run-of-the-mill pumpkin. I have found this variety to be fairly good for eating and the seeds are excellent roasted.
C. pepo var. fastigata. This is commonly know as Spaghetti Squash and is fun to use as a replacement for noodles.
C. moschata. This is your standard Butternut Squash. It is my favorite of all the squash varieties I grow. The ones we don't eat fresh will be roasted and the flesh will be canned for long term storage.
Do you have a favorite Cucurbita?
---
---