the cultivation of pumpkin plants that have many benefits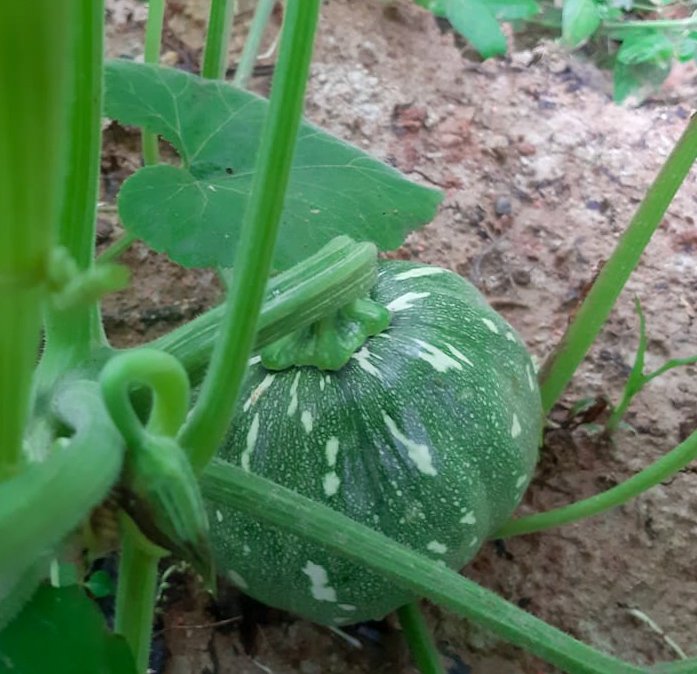 Good evening hive friends all. How are you tonight! I hope all my friends are always in good health and can carry out daily activities with enthusiasm. take this opportunity to introduce me @ hiday84 I want to make the first post in this greatest community and hopefully the admin and moderators are willing to accept me as a member of this community.
on this first occasion I will write about cultivating pumpkin plants which have a lot of benefits for human health.
Pumpkin plant is a type of plant that is widely grown by residents in rural areas for daily needs such as being used as vegetables and used as cake dough.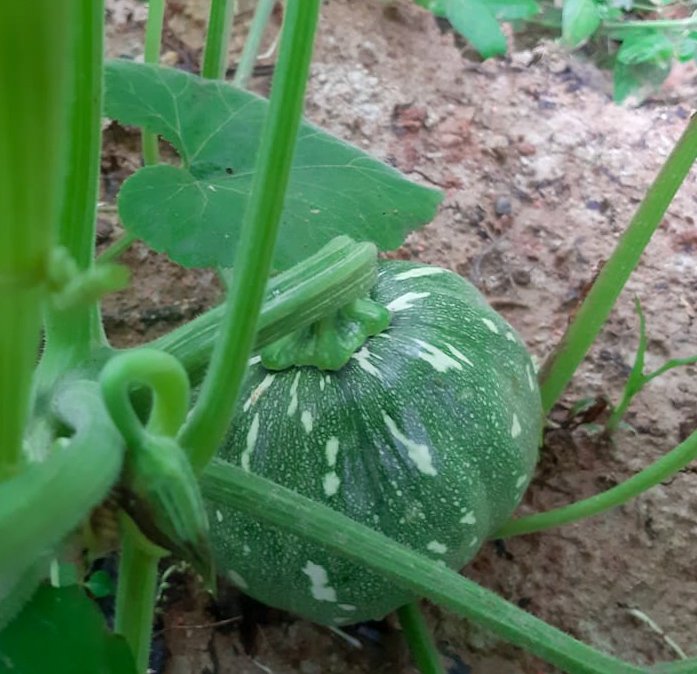 Young pumpkins are used as a soup dish or a menu for eating rice. Also, the young fruit is sold to the market to make vegetables and is sold per fruit at a price of 10,000 rupiah for the Indonesian currency or the equivalent of 1hbd.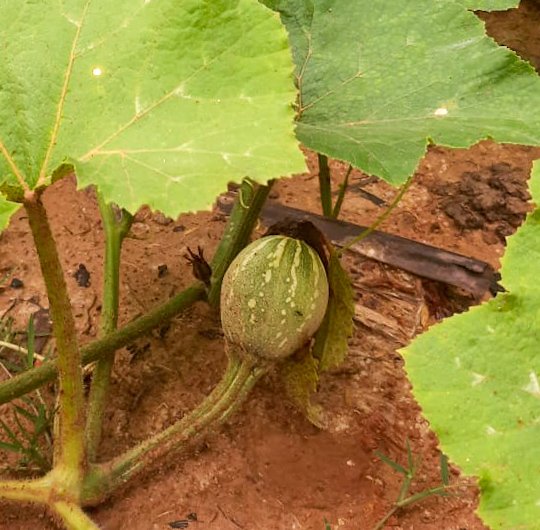 Small pumpkins are usually used as herbal medicine in my area, Aceh. treat fever or high body heat, and by drinking juice from small pumpkins will reduce fever and this is a very effective medicine.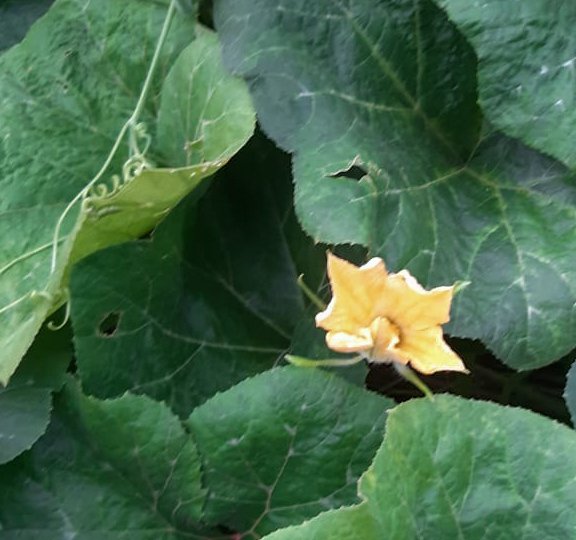 The flowers of the pumpkin plant are bright yellow, and each flower will produce one pumpkin. The pumpkin flower is almost like a trumpet, but the pumpkin flower is larger than the trumpet flower.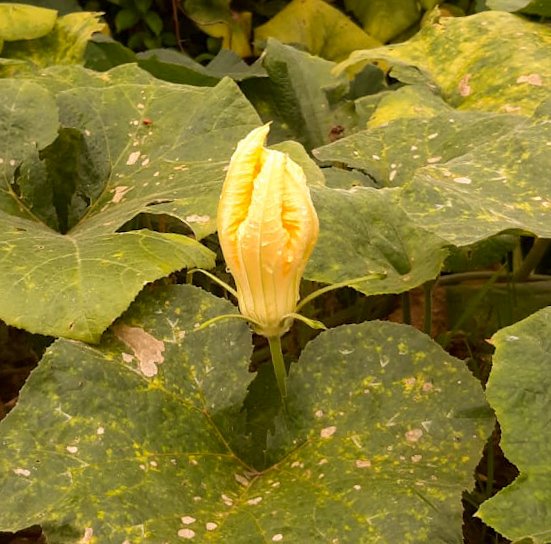 The pumpkin plant is also known as the pumpkin with the Latin name curcubinata, which is the fruit of a creeping plant and this pumpkin plant can adapt to both hot and cold weather.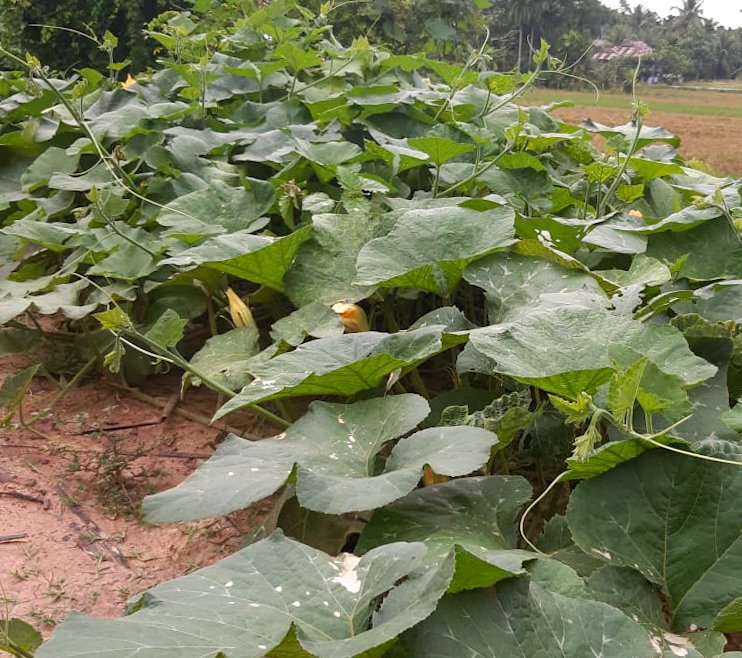 Pumpkin plants will spread anywhere both on the ground and will climb over other logs, and it is very easy to care for because these plants can grow anywhere and under any conditions. And planting pumpkin plants is usually seeded or planted directly with pumpkin seeds. in soil.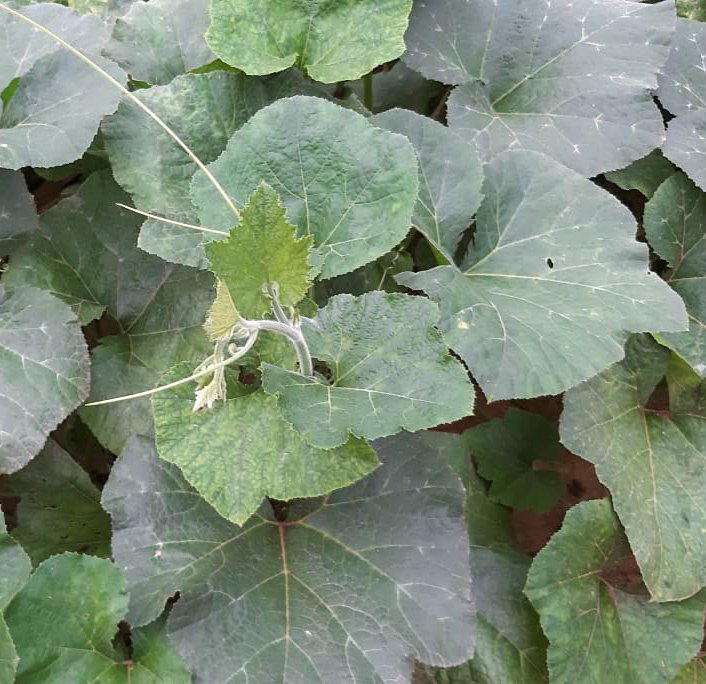 The shoots of the pumpkin plant are often used as a vegetable and cooked for the food menu and the taste is very good and delicious. And the pumpkin shoots are usually stir-fried or cooked using cooking oil.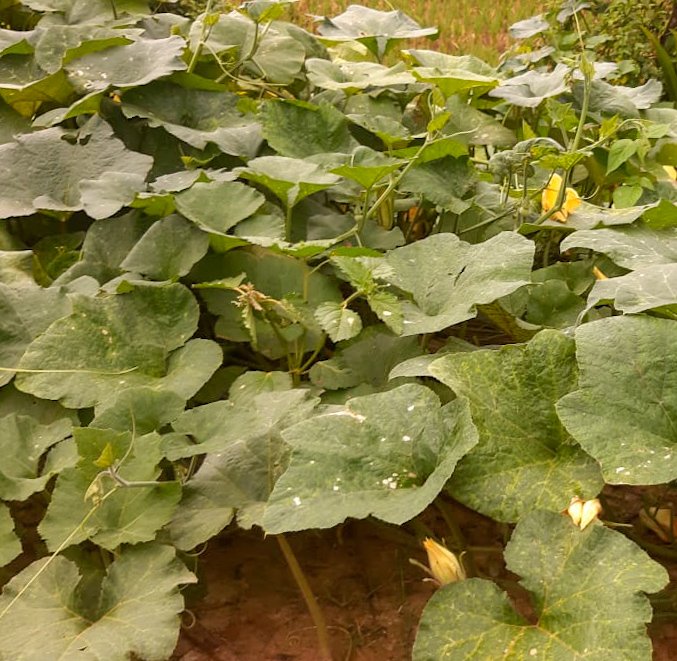 I took a photo of this pumpkin plant in the garden of one of the residents. I took a picture of it using my cellphone camera and I edited the picture using the Lightrom application so that the picture looks clearer and more attractive.
That's all I can write, hopefully it will be useful for all of us and thank you for the support from all my friends.
healthy greetings
@hidayah84
---
---