Rutina para mejorar tu pecho🔥💪🏼 | [SPA🇻🇪] [ENG🇺🇲] |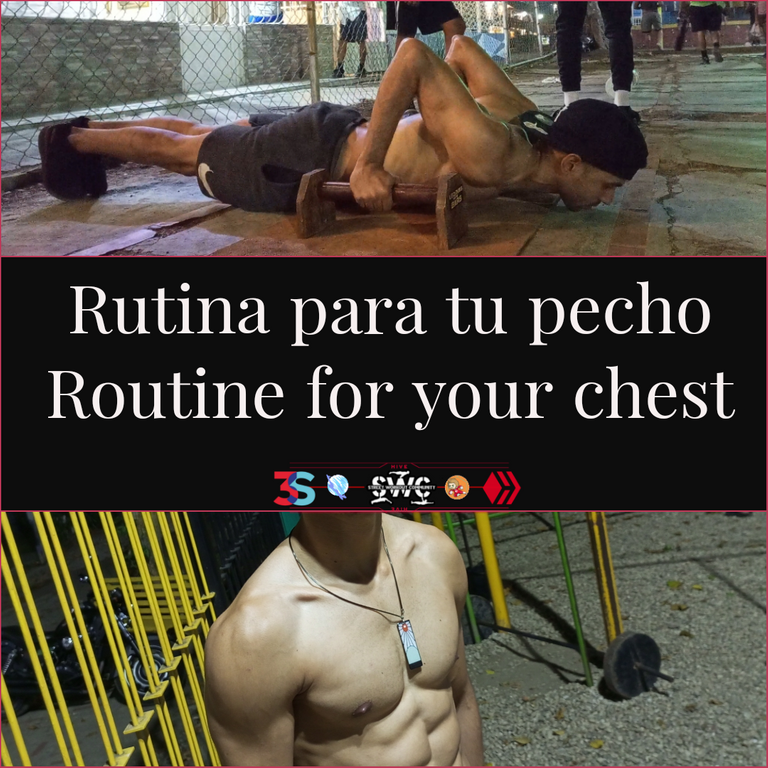 ---
---
Rutina para mejorar tu pecho💪🏼[SPA🇻🇪] [ENG🇺🇲]
---
Routine to improve your chest💪🏼[SPA🇻🇪] [ENG🇺🇲]
---
Buen día compañeros de hive y miembros de
SWC
, soy Brayan
@Hidekinagatari
, En esta ocasión les traigo una rutina de empuje enfocada en nuestro pecho, ya que a veces olvidamos entrenar bien está musculatura por no hacer bien el enfoque cuando realizamos los ejercicios, y acá les he puesto una serie de ejercicios dónde entrenaremos de forma efectiva nuestro pectoral para un buen desarollo muscular. Cabe destacar que los ejercicios están enfocados en las varias partes del pecho, tanto baja, como media, alta, lateral, para que tengamos el mejor y más completo entrenamiento de este músculo. Algunos ejercicios ya son conocidos pero lo importante es la manera en que los realizamos, ya sea que hagamos hombro, triceps o pecho, dependiendo en angulo, inclinacion o como ejecutemos la fuerza de movimiento, puede cambiar el enfoque del músculo que queremos entrenar, así que en cada ejercicios tendremos que apretar y darle el máximo enfoque al pectoral para un óptimo entreno 💪🏼.
---
Good morning fellow hive and SWC, I'm Brayan @Hidekinagatari, This time I bring you a pushing routine focused on our chest, because sometimes we forget to train this muscle well by not doing well the approach when we perform the exercises, and here I have put a series of exercises where we will effectively train our pectoral for a good muscle development. It should be noted that the exercises are focused on the various parts of the chest, both low, medium, high, lateral, so that we have the best and most complete training of this muscle. Some exercises are already known but the important thing is the way we perform them, whether we do shoulder, triceps or chest, depending on angle, inclination or how we execute the strength of movement, can change the focus of the muscle we want to train, so in each exercise we will have to tighten and give maximum focus to the pectoral for optimal training 💪🏼.
---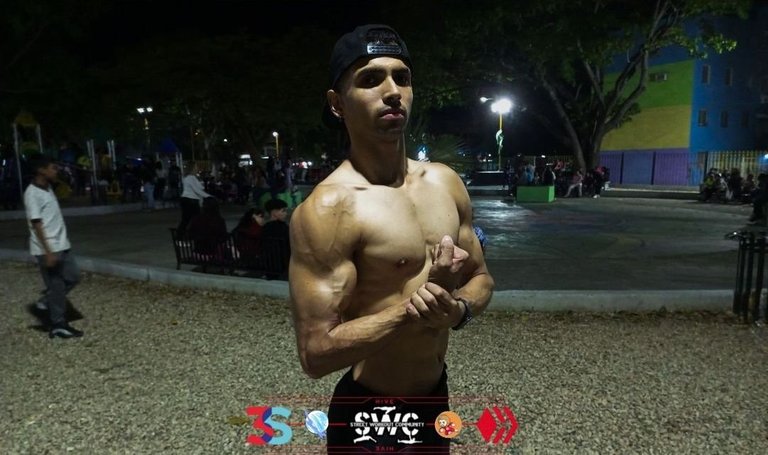 ---
INTRODUCCIÓN - INTRODUCTION
---
En esta rutina trabajaremos 5 ejercicios para el pecho, donde intentaremos hacerlo de manera controlada para hacer todo el enfoque en el pectoral y poder darle el estimulo que necesita para crecer. El descanso entre series debe ser mínimo entre 30 segundos a 1 minuto para poder bombear al máximo y darle la carga necesaria 💪🏼.
---
In this routine we will work 5 exercises for the chest, where we will try to do it in a controlled manner to make all the focus on the pectoral and to give the stimulus you need to grow. The rest between sets should be a minimum of 30 seconds to 1 minute to be able to pump to the maximum and give the necessary load 💪🏼.
---

---
Ejercicio 1:
Fondos en barra - 12 repeticiones x4 series.

Ejercicio 2:
Flexiones profundas en mini-paralelas - 12 repeticiones x4 series.

Ejercicio 3:
Aperturas planas - 12 repeticiones x4 series.

Ejercicio 4:
Flexiones en agarre supino - 10 repeticiones x4 series.

Ejercicio 5:
Máximo aguante de pseudo-plancha x3 series.
Exercise 1:
Bar dips - 12 repetitions x4 sets.

Exercise 2:
Deep mini-parallel push-ups - 12 repetitions x4 sets.

Exercise 3:
Flat openings - 12 repetitions x4 sets.

Exercise 4:
Supine grip push-ups - 10 repetitions x4 sets.

Exercise 5:
Maximum endurance of pseudo-planche x3 sets.
---
CORTOMETRAJE 🎬
---
---

| EJERCICIOS | EXERCISES |
| --- | --- |
| Ejercicio N°1 | Exercise N°1 |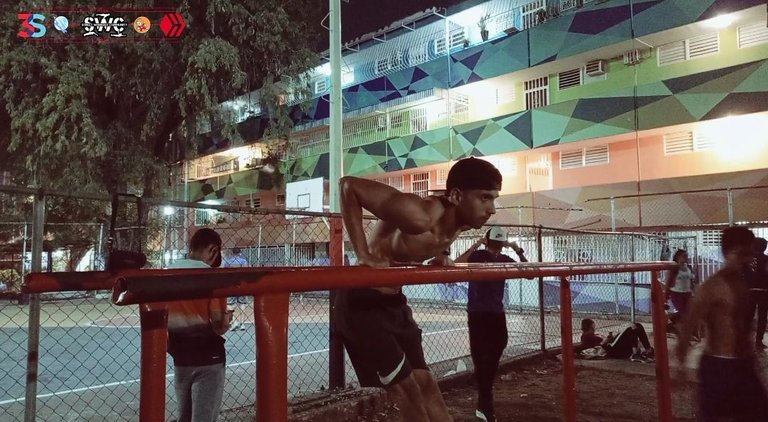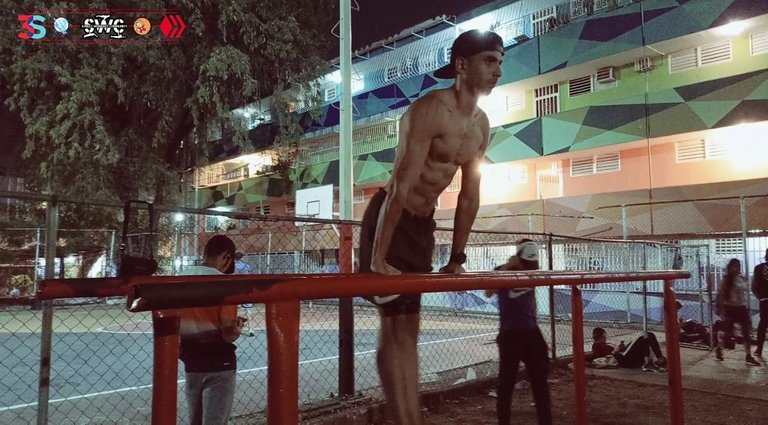 ---
| Ejercicio N°2 | Exercise N°2 |
| --- | --- |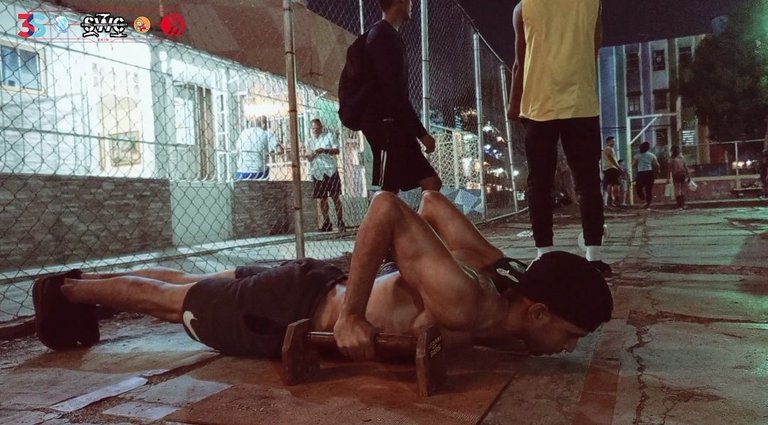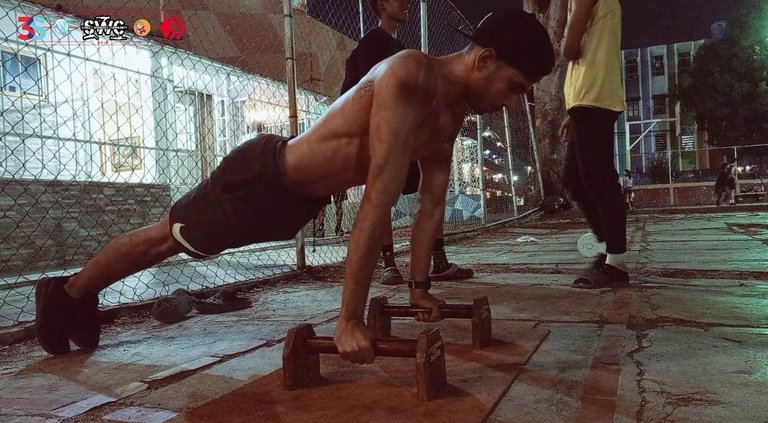 ---
| Ejercicio N°3 | Exercise N°3 |
| --- | --- |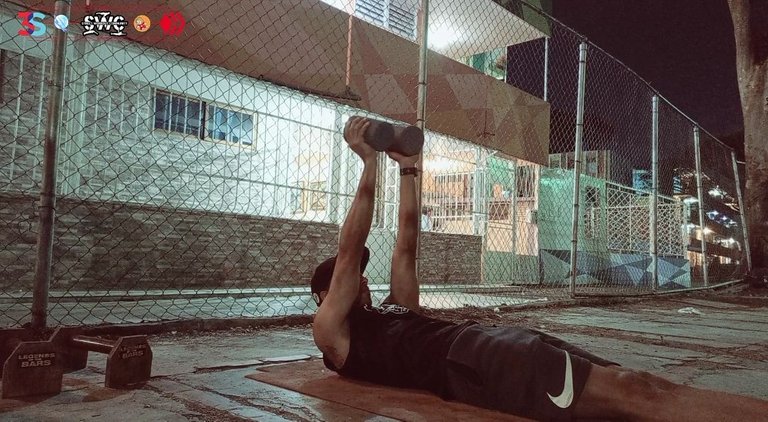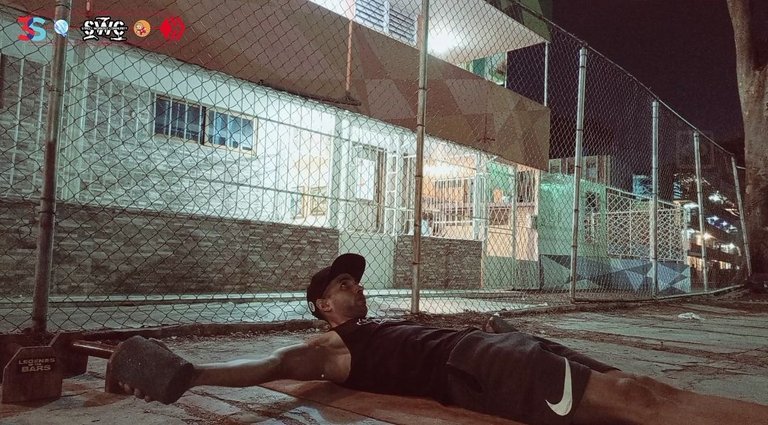 ---
| Ejercicio N°4 | Exercise N°4 |
| --- | --- |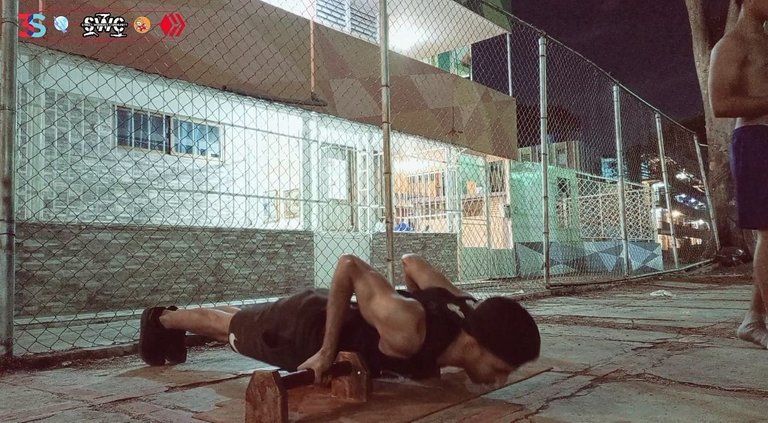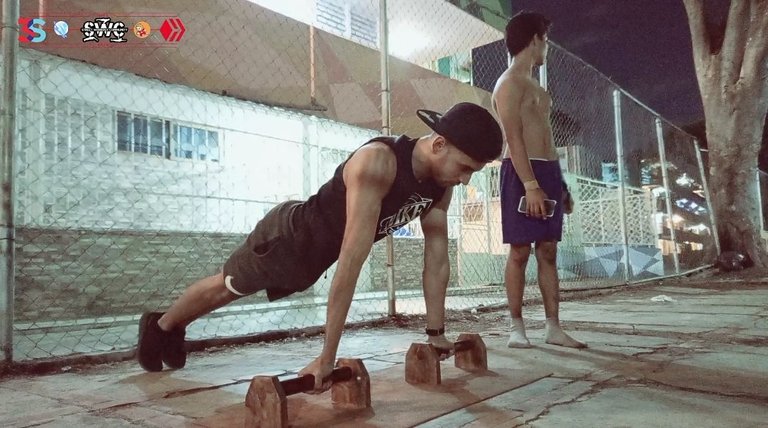 ---
| Ejercicio N°5 | Exercise N°5 |
| --- | --- |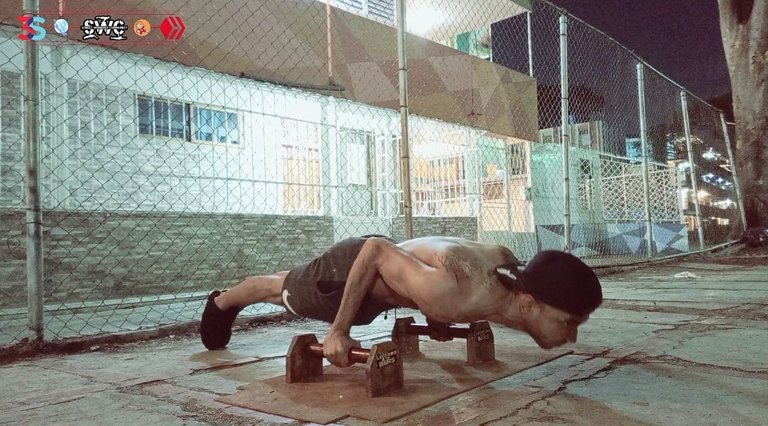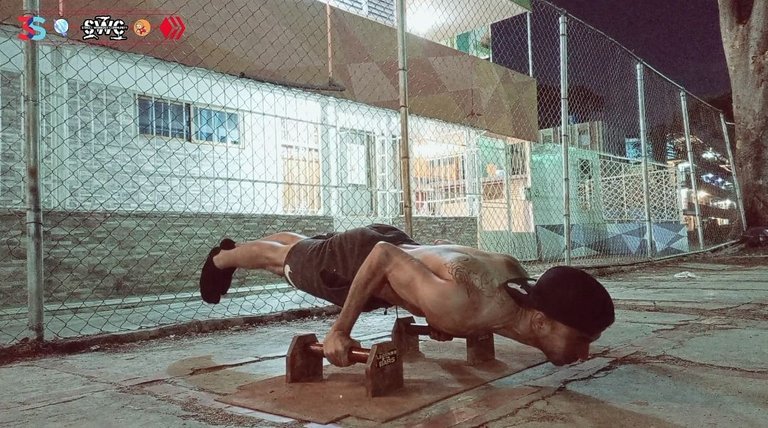 ---
Bueno compañeros, está fue toda la rutina que les comparto el día hoy, espero que les guste y puedan trabajar bien su pectoral para un buen desarollo y tamaño. Siempre hay que darle un buen enfoque a los músculos para trabajarlos de manera correcta y efectiva. Muchas gracias.👋🏽
---
Well fellows, this was all the routine that I share with you today, I hope you like it and you can work your pectoral well for a good development and size. You always have to give a good approach to the muscles to work them correctly and effectively. Thank you very much.👋🏽
---

---
---