A photo session in a different place [Eng/Spa]
A couple of weeks ago I had the pleasure of photographing an orchestra partner for her birthday, they have also seen her around here, Victoria Bastidas, but we affectionately call her Vicky, I had photographed her a while ago, even at a children's concert outing where she and I are teachers, but we left for a moment to take those photographs of that time.
We did this pre-birthday session in a different place, it was even the name I used to post a video of the experience, since we did this session at the Yaracuy state fire station. Those who know me know that I talk a lot and that has helped me open doors and it happened in a satisfactory way for me to be able to use those places, which we know that sometimes they are not allowed for that kind of thing, but everything went very well and we made friends at the station.
Hace un par de semanas tuve el gusto de fotografiar a una compañera de orquesta por su cumpleaños, a ella también ya la han visto por aqui, Victoria Bastidas, pero de cariño le decimos Vicky, a ella hace ya un tiempo la había fotografiado, incluso en una salida del conciertos de los niños donde ella y yo somos profesores, pero nos salimos por un momento para hacer esas fotografías de aquella vez.

Esta sesión pre cumpleaños la hicimos en un lugar distintos, incluso fue el nombre que utilice para publicar un video de la experiencia, ya que esta sesión la hicimos en la estación de bomberos del estado Yaracuy. Los que me conocen saben que hablo bastante y eso me ha ayudado abrir puertas y sucedió de manera satisfactoria para mi para poder utilizar esos lugares, que sabemos que a veces no están permitidos para ese tipo de cosas, pero todo salió muy bien e hicimos amigos en la estación.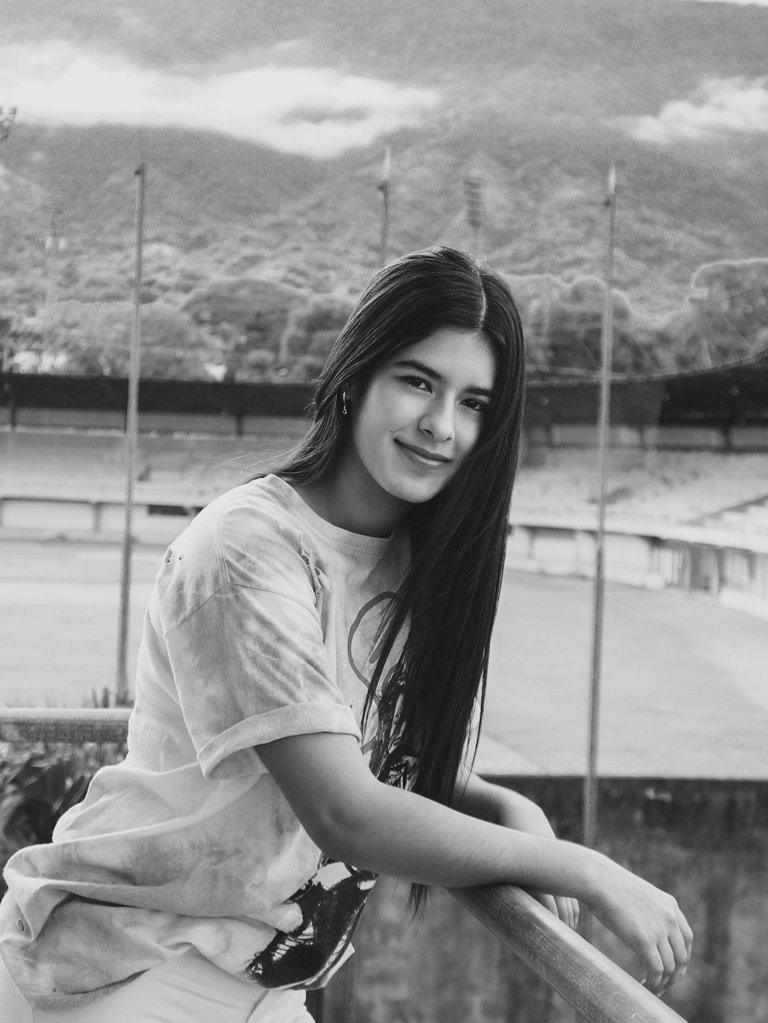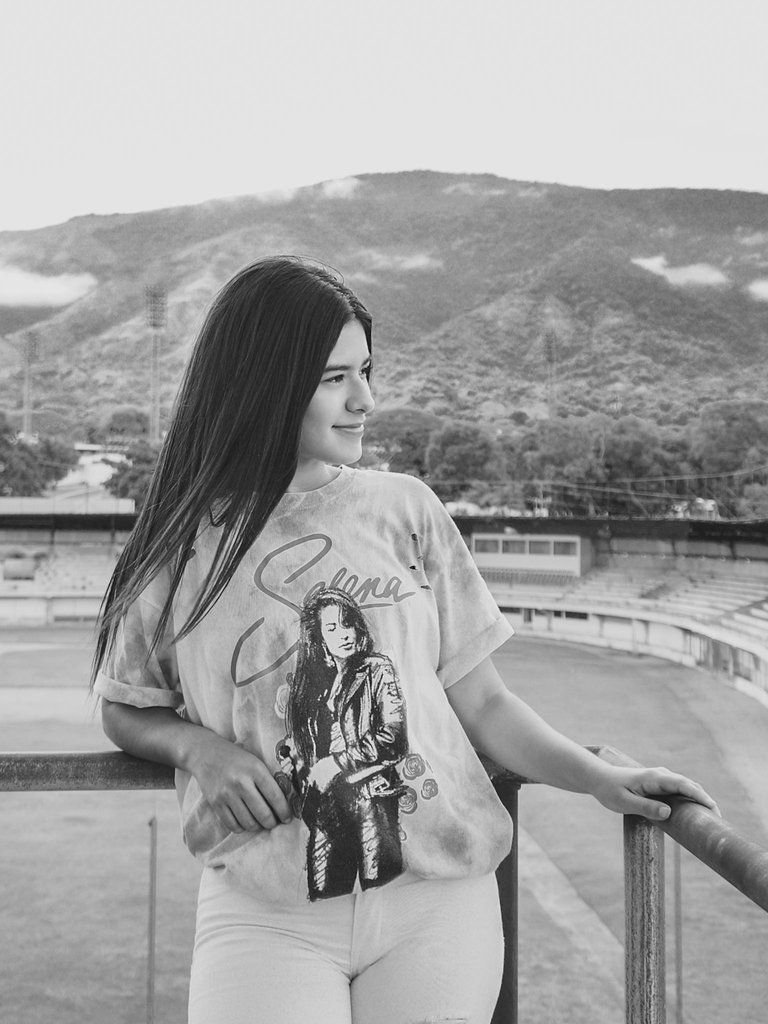 I want to tell you two things about this session, the first is that it was the first time I went to the area behind the station and they gave us access to use all their space and many things for this session, which we took advantage of but not as I wanted because we didn't we had a lot of time, but if we stay in touch and I'll go back to the station and take those photos that I couldn't.
De esta sesión quiero contarles dos cosas, la primera es que fue primera vez que paso para la zona de atrás de la estación y nos dieron acceso en utilizar todos sus espacio y muchas cosas para esta sesión, cosa que aprovechamos pero no como quería porque no teníamos mucho tiempo, pero si quedamos en contacto y volveré a la estación y haré esas fotos que no pude.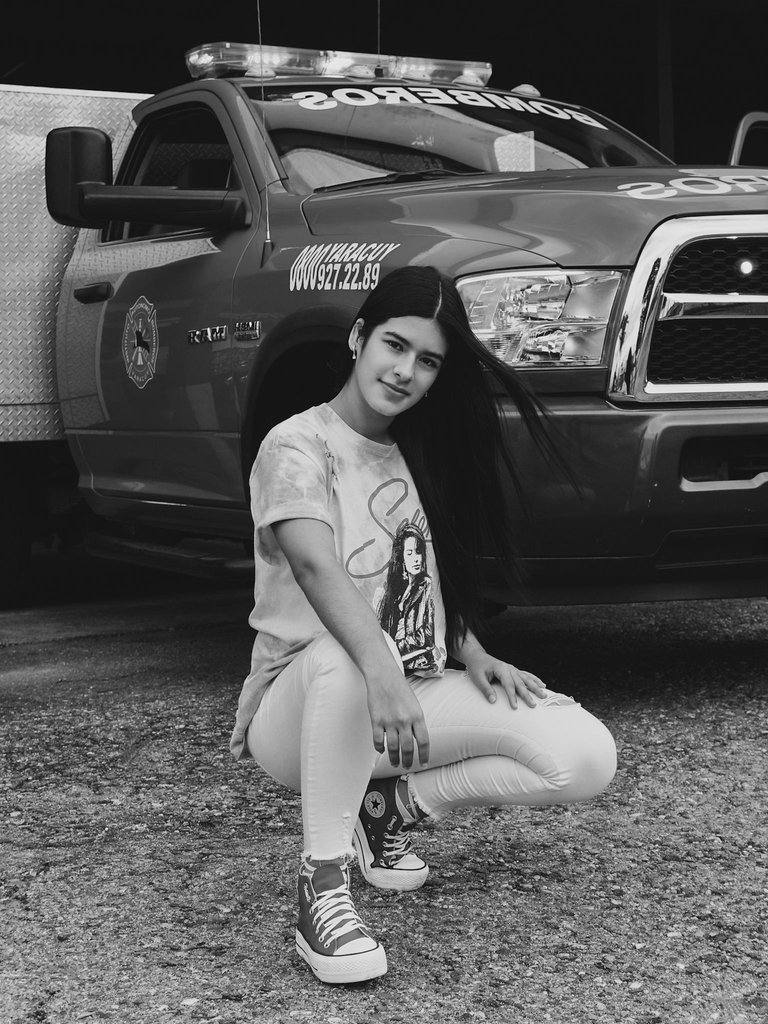 The second was the great view of the tower where they allowed us to climb, that I felt great there because I could do what I like to do, that the background is also a spectacle.
I want to share with you this selection of photographs of that session for Vicky in black and white format, I hope you like them as much as I do.
La segunda fue la gran vista de la torre donde nos permitieron subir, que allí me sentía genial porque podía hacer lo que me gusta hacer, que el fondo también sea un espectáculo.

Quiero compartir con ustedes esta selección de fotografías de esa sesión para Vicky en formato blanco y negro, espero que les gusten como a mi.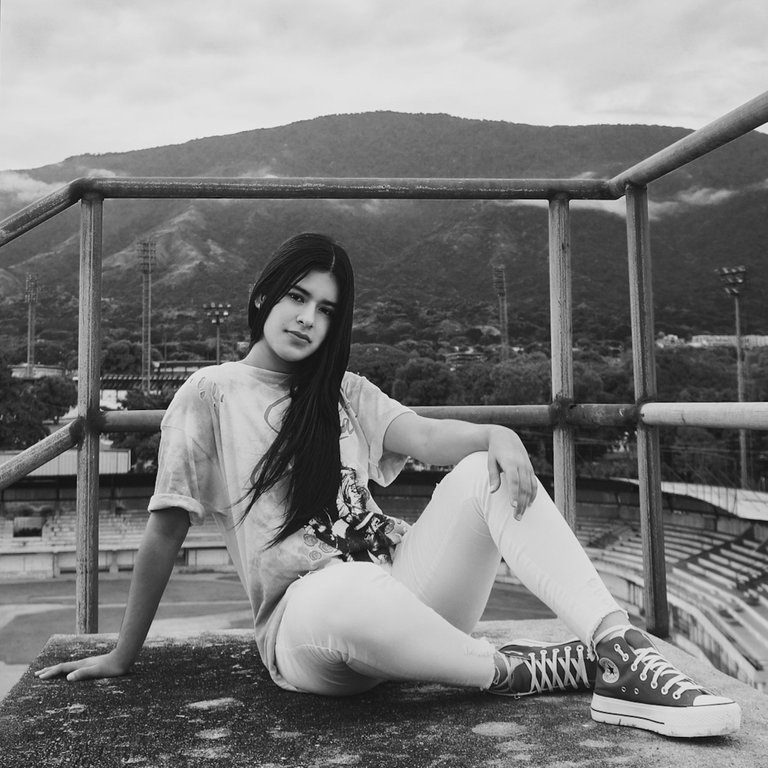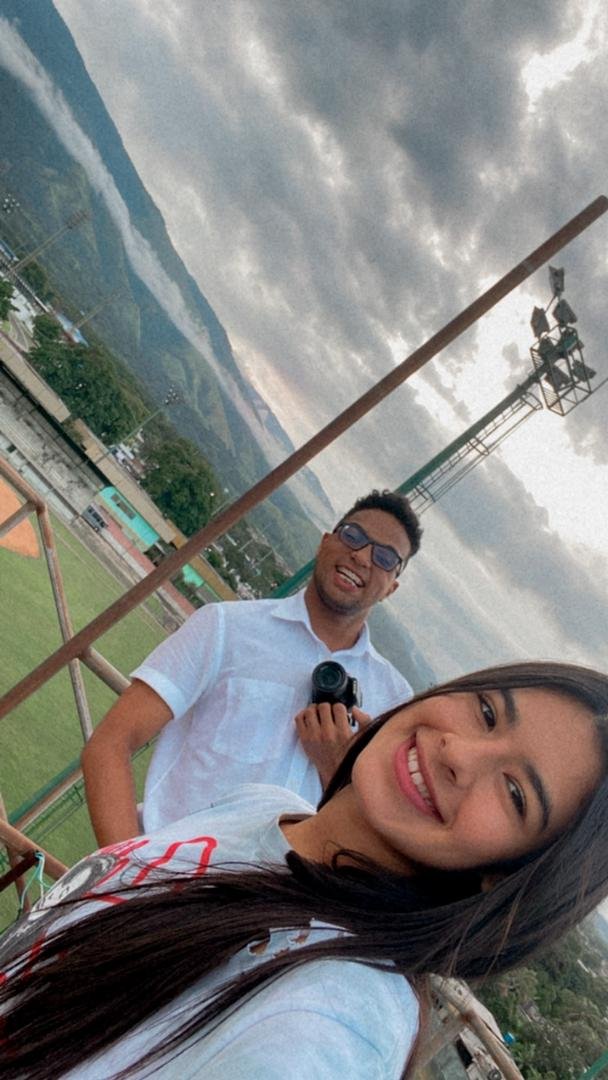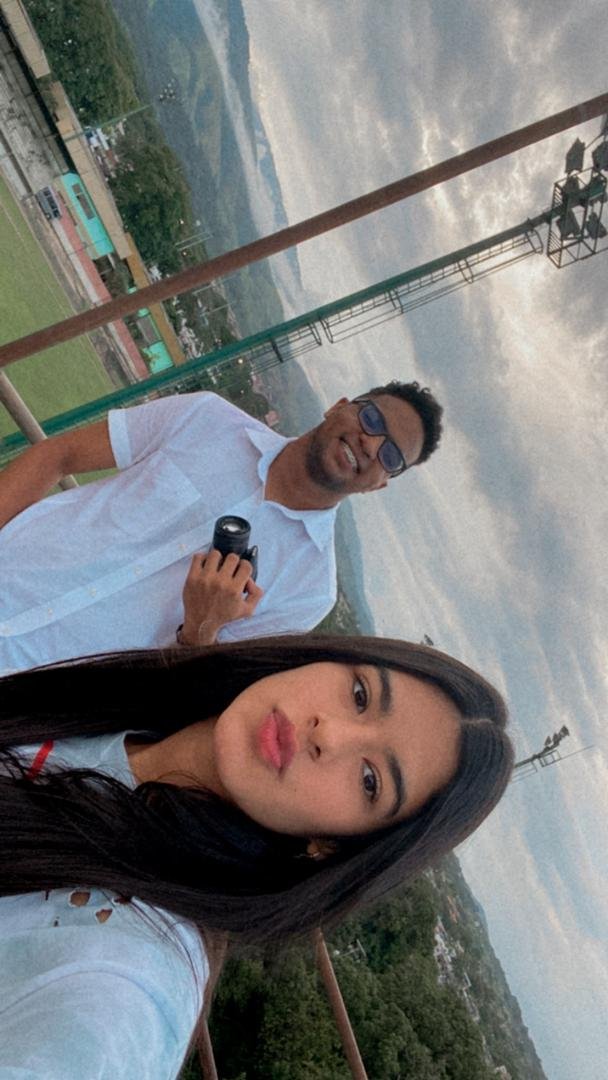 Thank you very much for watching and reading my posts, soon I will be leaving my songs, see you in the next one!
Muchas gracias por ver y leer mis publicaciones, pronto estaré dejando mis canciones, nos vemos en la siguiente!
---
---