(ENG-TUR) KAPIKAYA ANCİENT CİTY AND CAVE - KAPIKAYA ANTİK KENTİ VE MAĞARASI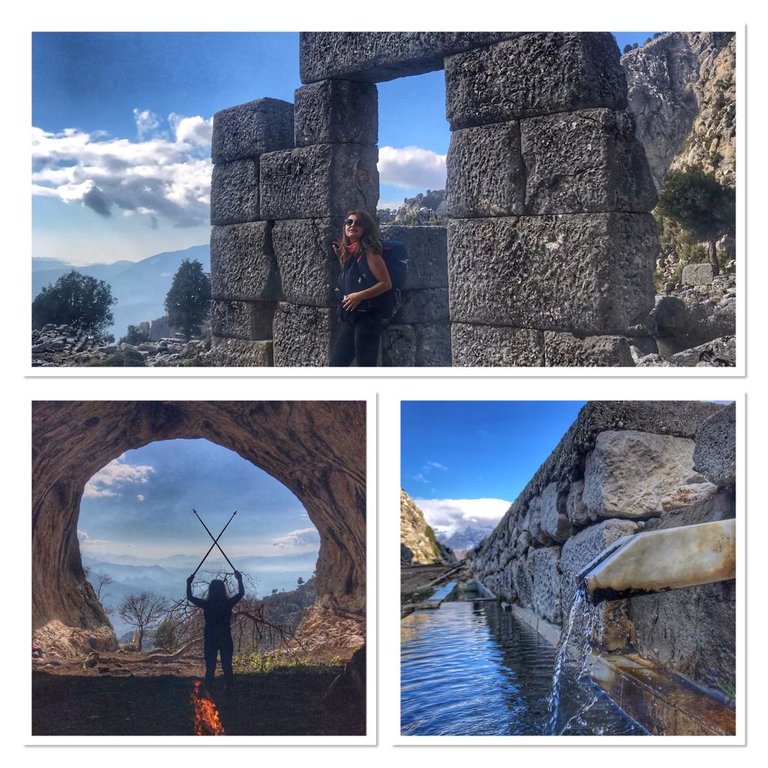 It all started with a group I came across on Instagram.
'THE DISCOVERY PASSENGER'
What a cool name, isn't it?
There was no way I could see the word discovery and not take action. I quickly scanned the page.
The 'KAPIKAYA CAVE AND NATURE WALK' event caught my attention. I hadn't been here before. And the planned date was very convenient for me. I contacted the group leader and shared my personal information. And I waited for the morning of discovery.
Her şey instagram'da karşıma çıkan bir grup ile başladı. 'KEŞİF YOLCULARI'
Nasıl ama çok havalı bir isim değil mi?
Keşif sözcüğünü görüp harekete geçmemem mümkün değildi. Sayfayı hızlıca inceledim.
'KAPIKAYA MAĞARASI VE DOĞA YÜRÜYÜŞÜ' etkinliği dikkatimi çekti. Buraya daha önce gitmemiştim. Ve gidilmesi planlanan tarih, benim için gayet uygundu. Grup lideri ile iletişime geçip kişisel bilgilerimi paylaştım. Ve keşif sabahını beklemeye koyuldum.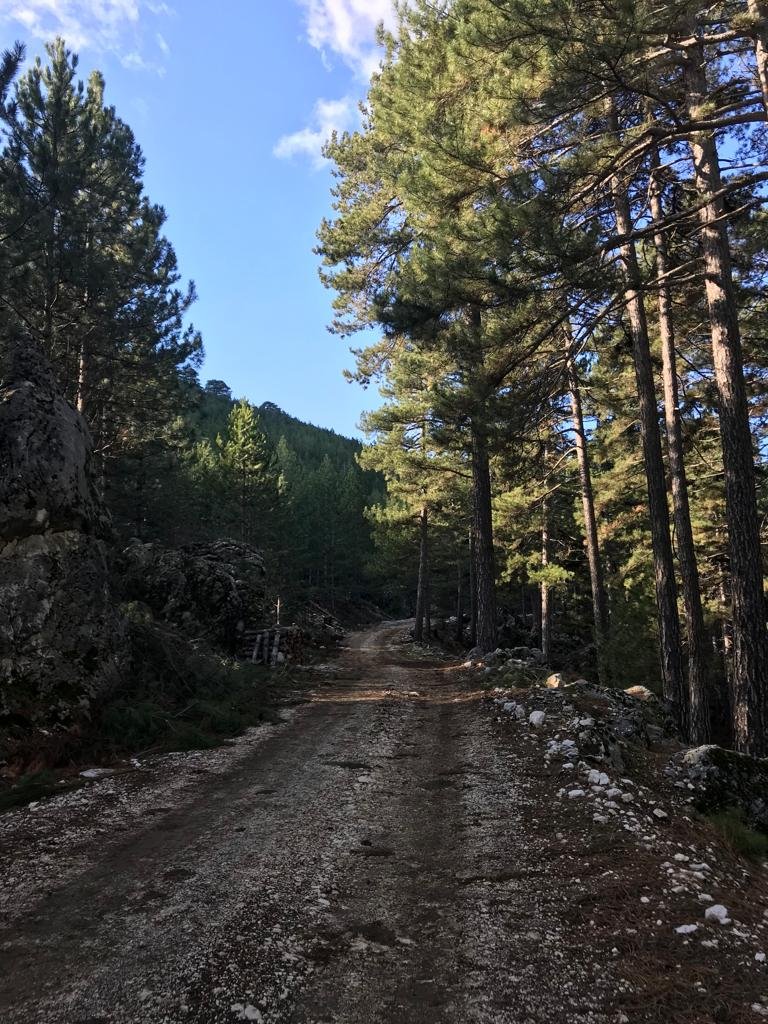 The expected morning came, and I set out to go to the stop I said I would wait for. My house was near there. When it was early, I came to the stop with a traffic-free and pleasant ride. Not long after, my phone rang. This team leader was Fethi Bey. He had called to say they would be arriving in five minutes. It really did. A school bus appeared 5 minutes later. It was clear that this was the group I was waiting for. I joined them right away. After picking up 3 more passengers on the way, we set out on the road that will take us to Kapıkaya cave. The place where we will walk and see the Kapıkaya Cave is at the 100th kilometer of the Isparta road. We arrive at the end of a two-hour journey.
Beklenen sabah geldi, bekleyeceğimi söylediğim durağa gitmek için yola koyuldum. Evim oraya yakındı. Saat erken olunca trafiksiz ve keyifli bir sürüş ile durağa geldim. Çok geçmeden telefonum çaldı. Bu ekip liderimiz Fethi Beydi. Beş dakika içinde geleceklerini söylemek için aramıştı. Gerçekten de öyle oldu. 5 dakika sonra bir okul servisi belirdi. Beklediğim grup olduğu belliydi. Hemen aralarına katıldım. Yol üzerinde 3 yolcu daha aldıktan sonra bizi Kapıkaya mağarasına götürecek yola koyulduk. Yürüyüş yapacağımız ve Kapıkaya Mağarası'nı göreceğimiz yer Isparta yolunun 100. Kilometresinde güneyce ve çukurca köyleri arasında bulunuyor. Yaklaşık iki saatlik bir yol sonucu varıyoruz.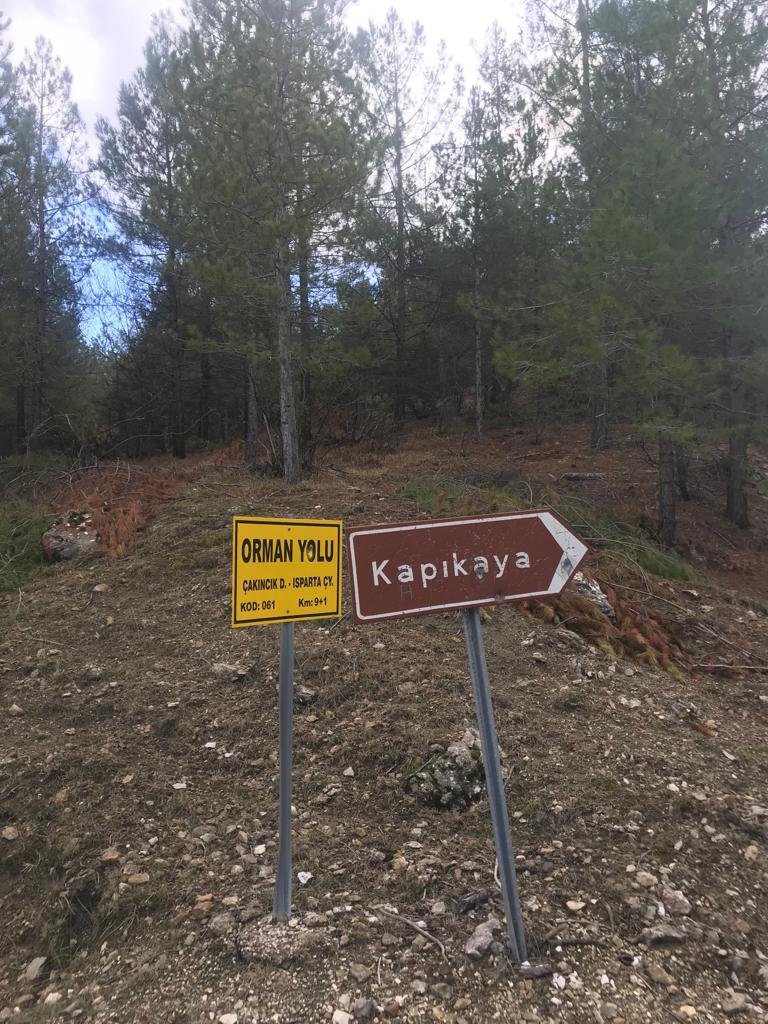 As a small group of ten, we are at the beginning of the forest road. Our team leader, Fethi Bey, makes some statements. This track is 10 kilometers and is a simple track. First of all, we will see the ancient city of Kapikaya. Then we will go to Kapikaya cave.
On kişilik küçük bir grup olarak orman yolunun başındayız. Ekip liderimiz Fethi Bey bazı açıklamalarda bulunuyor. Bu parkur 10 kilometre ve basit bir parkurmuş. Öncelikle Kapıkaya antik kentini görüp ardından benimde merakla beklediğim Kapıkaya mağarasını gidecekmişiz.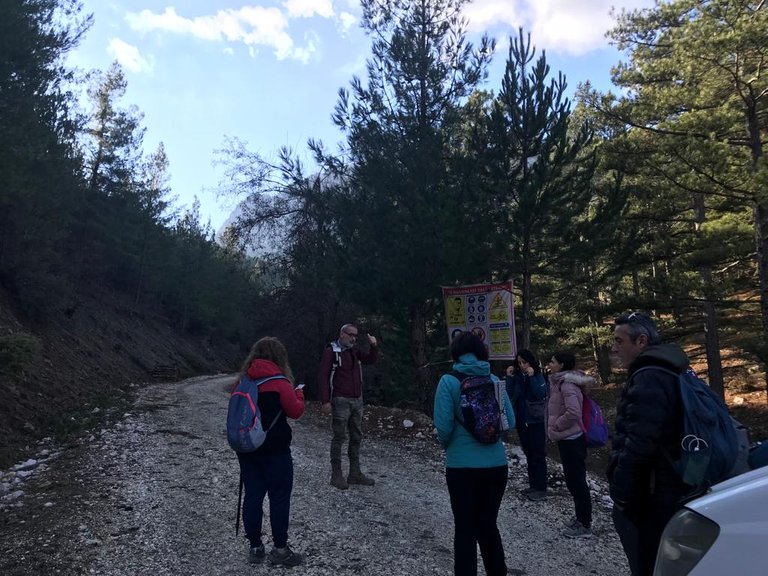 This forest road offers us all kinds of beauties. We are walking by chatting with Mr. Cem, who is leading us.
Bu orman yolu bize türlü güzellikler sunuyor. Bize öncülük eden Cem Bey ile hem sohbet ederek yürüyoruz.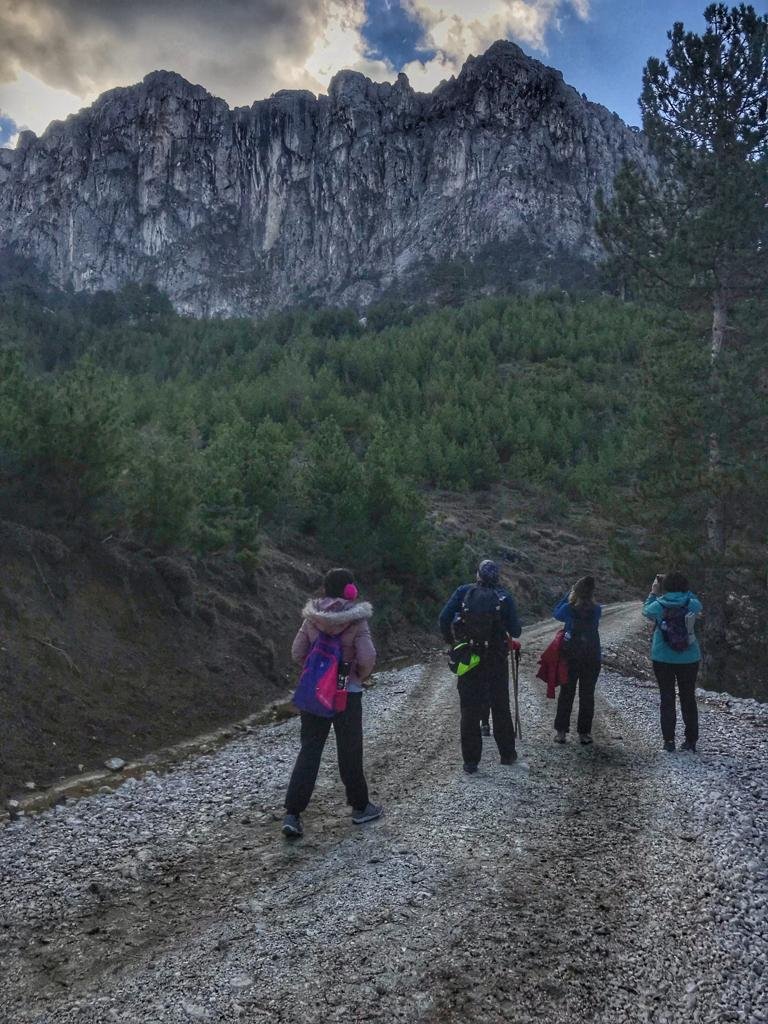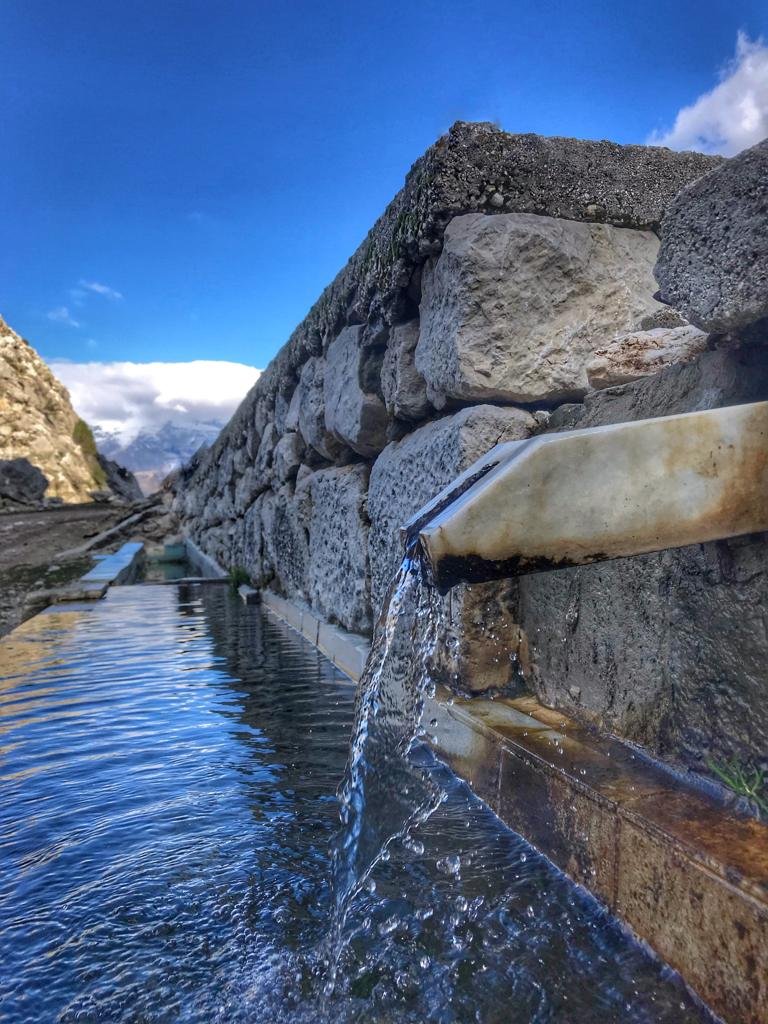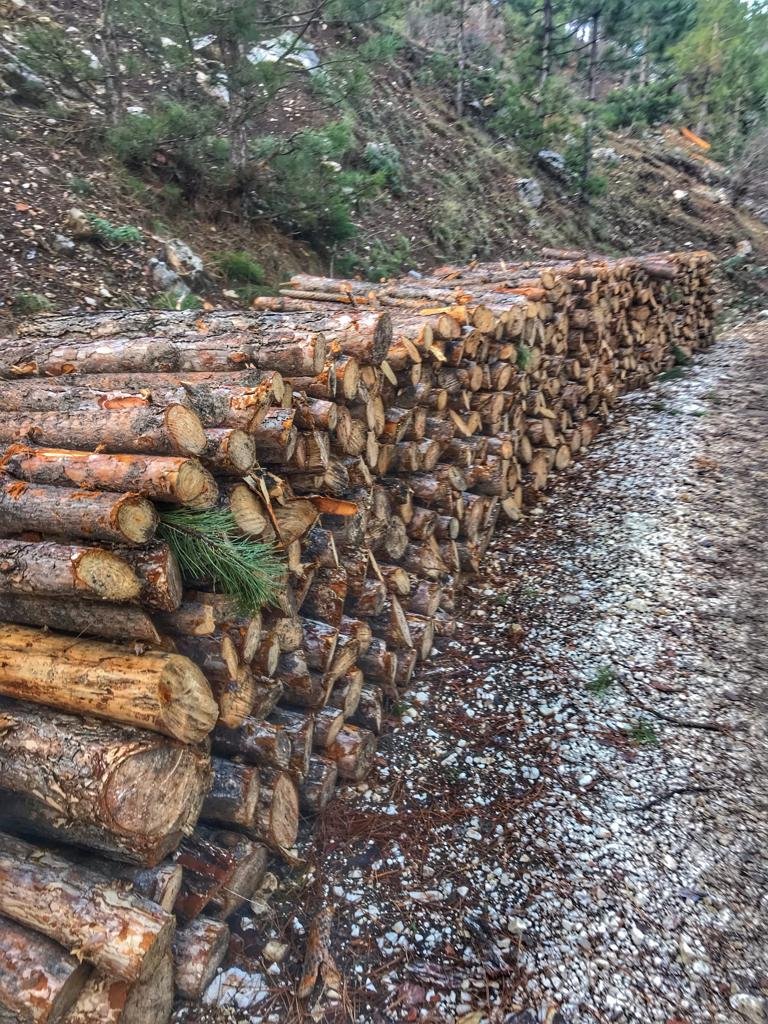 Would it be okay to take a little break and not have a coffee with the view?
After a coffee, continue walking!
Küçük bir mola vermek ve manzaraya karşı kahve içmemek olur mu?
Birer kahve ve yürüyüşe devam !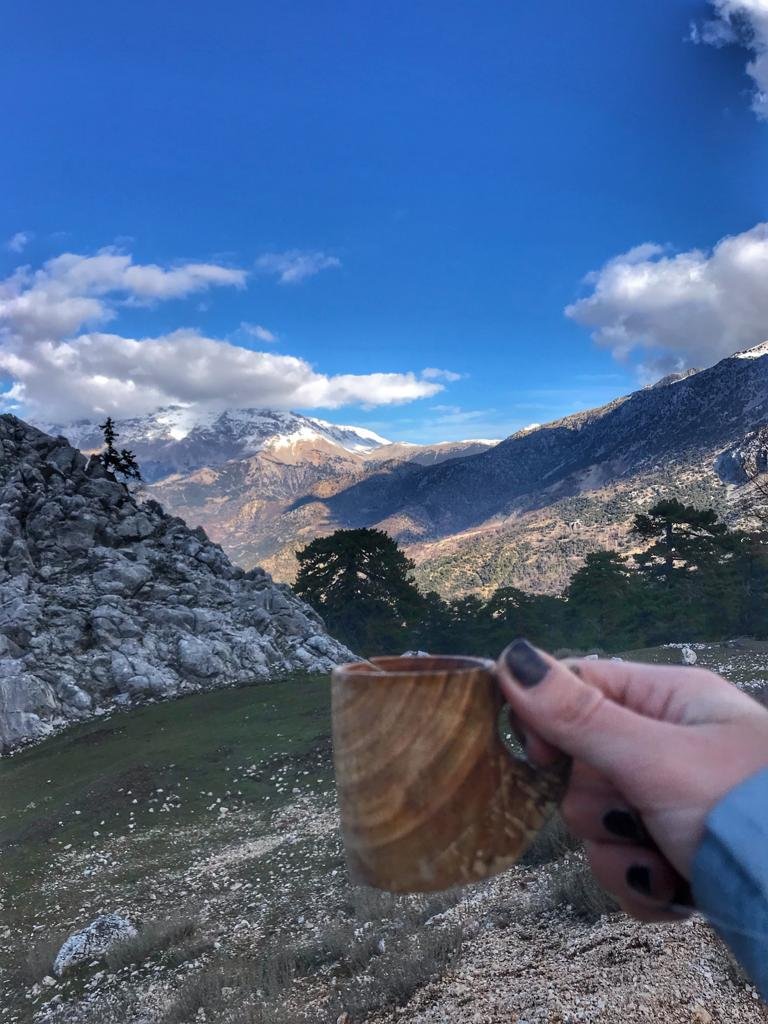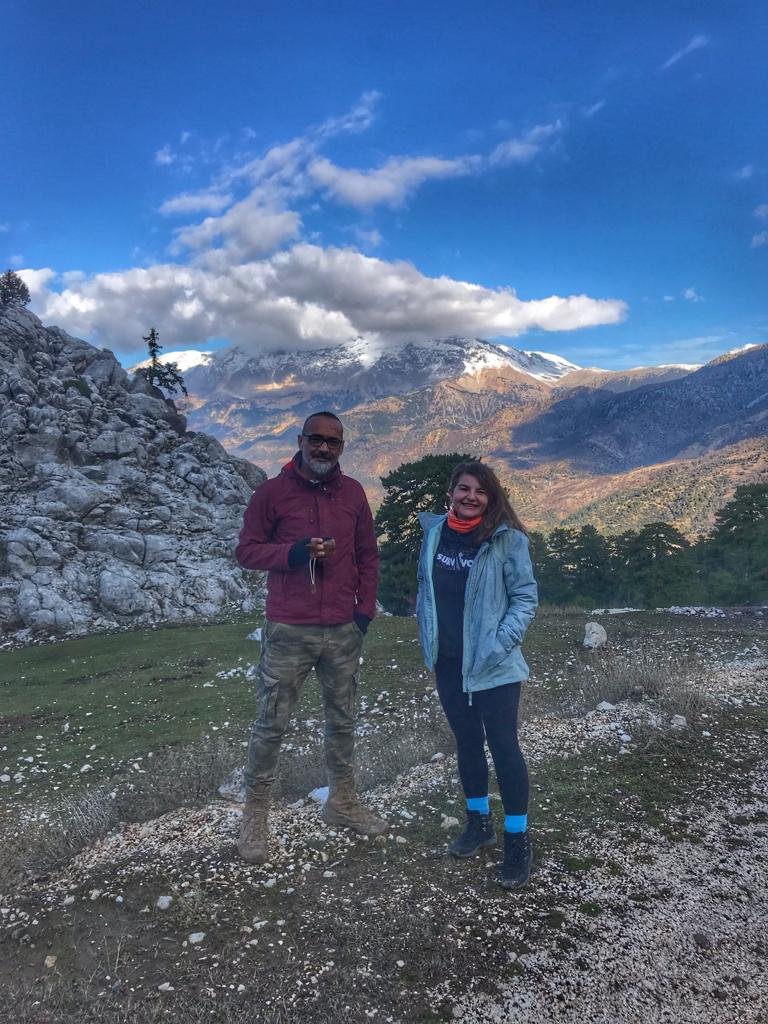 And we are in the ancient city of Kapikaya. This region, which carries traces of thousands of years ago, takes us on a journey in history. There are not many surviving works here, but the view is enough for us. Nature, history, geography all in one, what else? Don't you think it's fun to be here?
Ve Kapıkaya antik kentindeyiz. Binlerce yıl öncenin izlerini taşıyan bu bölge bizi tarihte yolculuğa çıkarıyor. Burada fazla Ayakta kalan eser yok ama manzarası bize yetiyor. Doğa, tarih, coğrafya hepsi bir arada daha ne olsun. Sizce de burada bulunmak keyifli değil mi?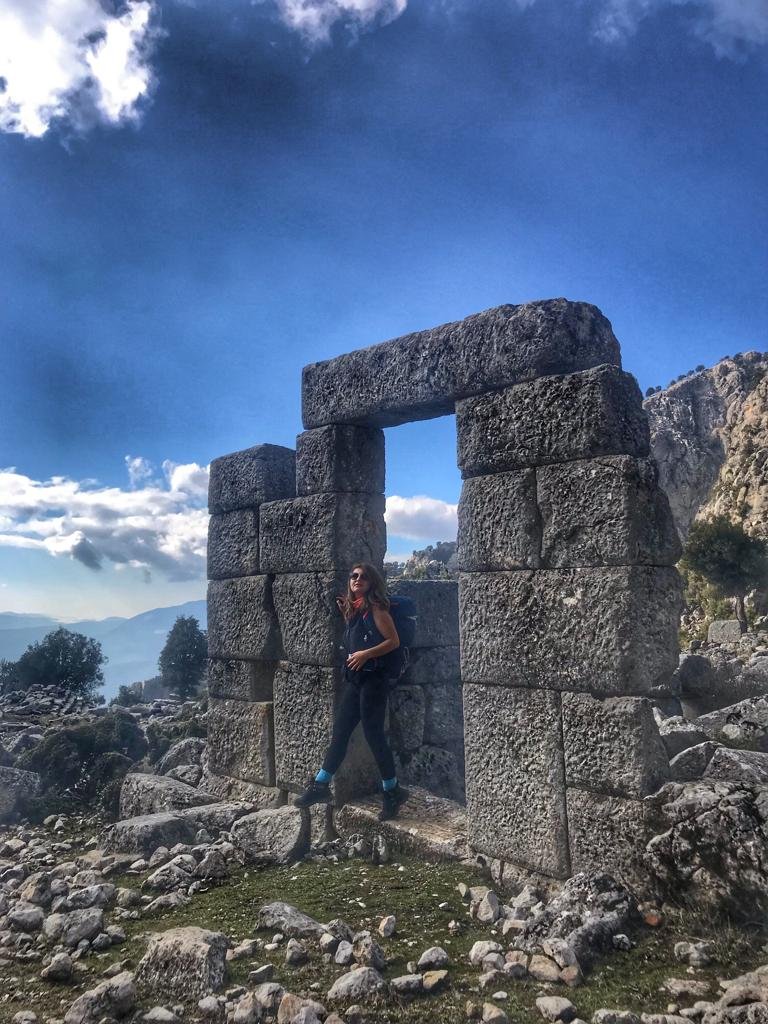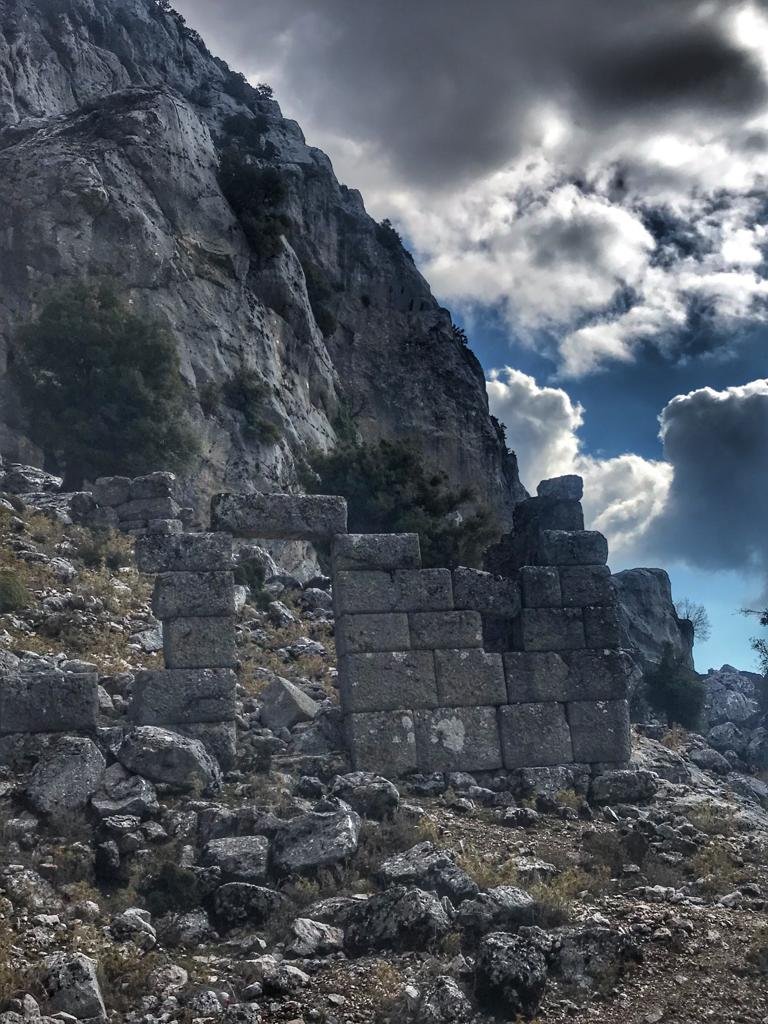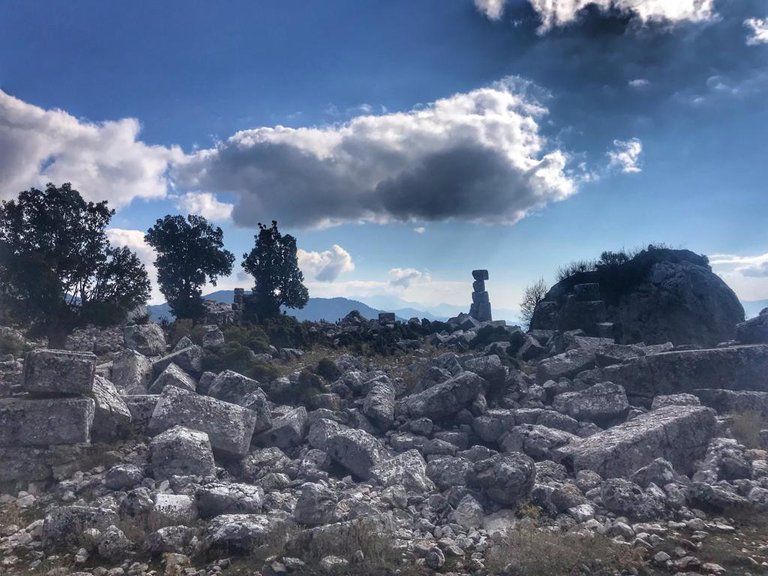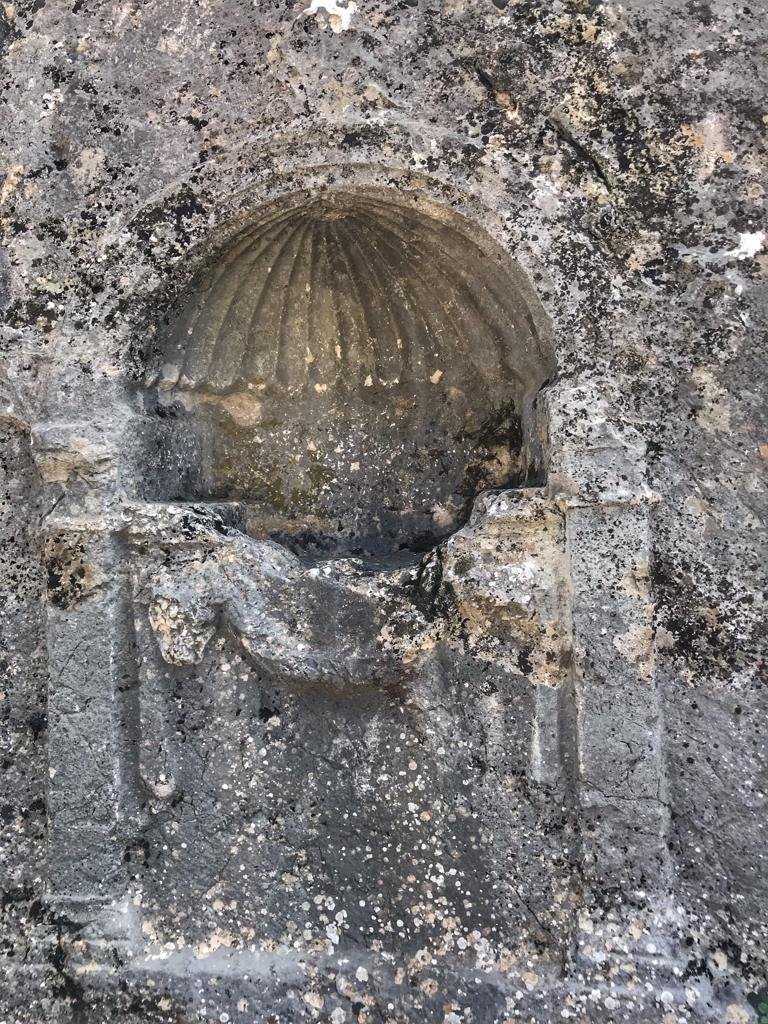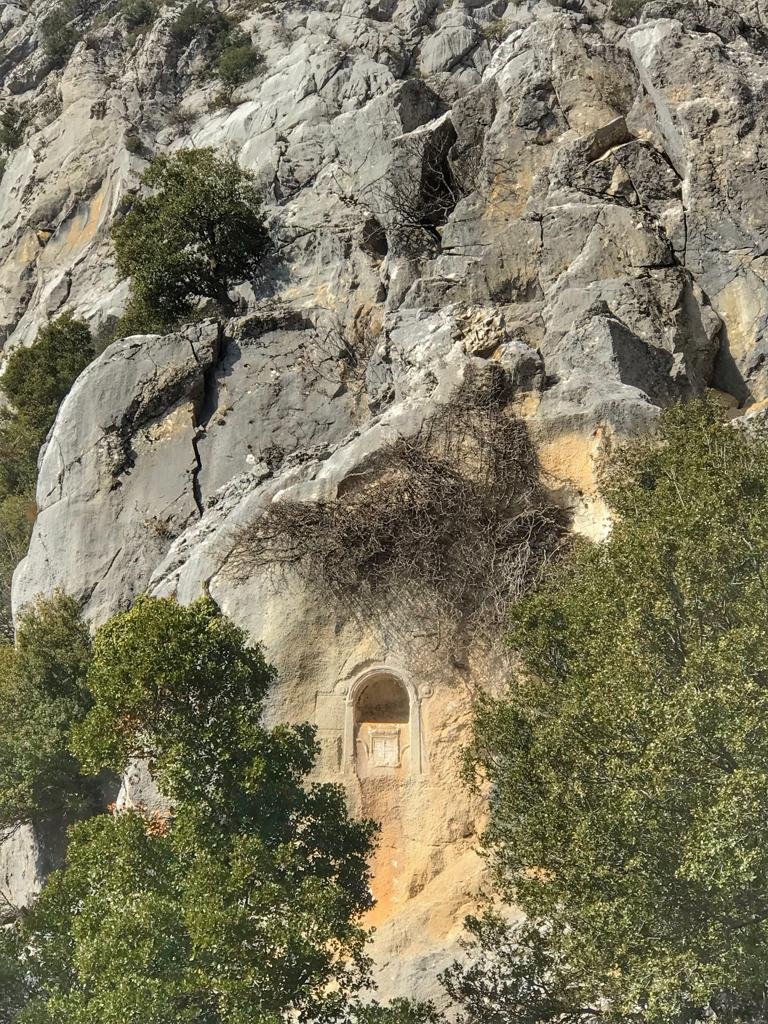 After exploring this area, we walk a little more and climb a little, and here we are in the cave.
This cave almost resembles a black hole.
Bu alanı keşfettikten sonra biraz daha yürüyüp ufak bir tırmanış ile işte mağaradayız.
Bu mağara adeta Bir karadeliği andırıyor.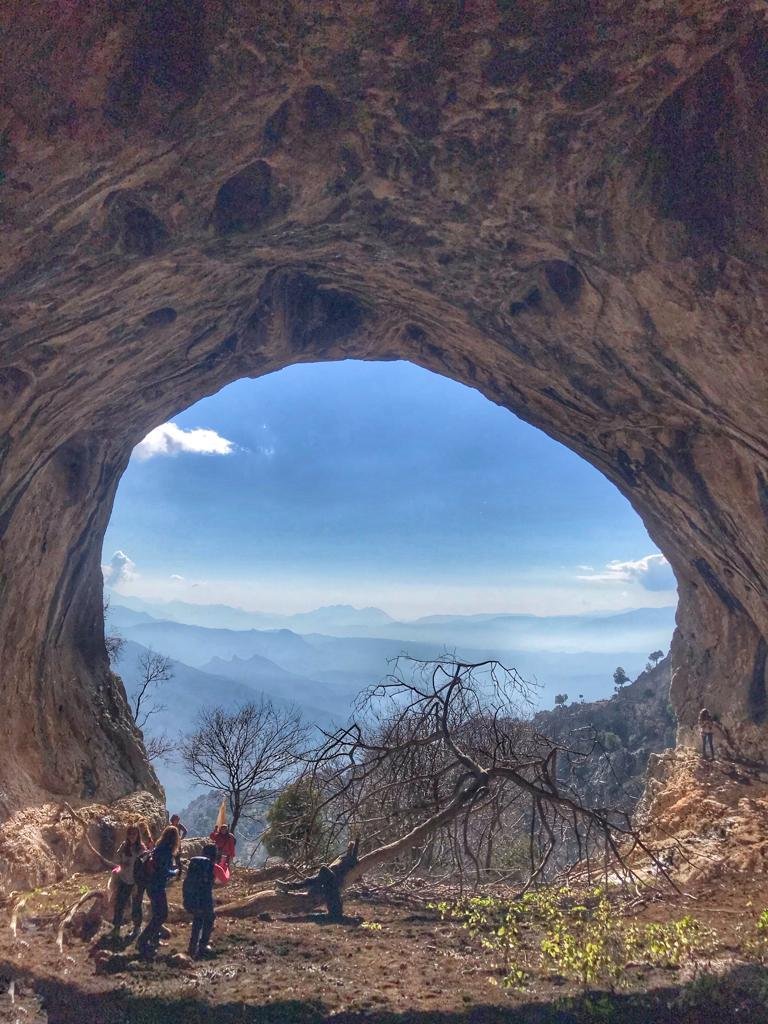 While we are examining the mysterious structure of the cave, Fethi Bey arranges the kindlings he brought with him and the small pieces of wood he collected on the way and lights a fire. This would allow us to both warm up in the cold cave and fill our stomachs with pleasure.
Biz mağaranın esrarengiz yapısını incelerken Fethi Bey yanında getirdiği çıraları ve yolda topladığı küçük odun parçalarını dizip ateş yakıyor. Bu hem soğuk mağarada ısınmamızı sağlayacak hem de afiyetle karnımızı doyurmamızı sağlayacaktı.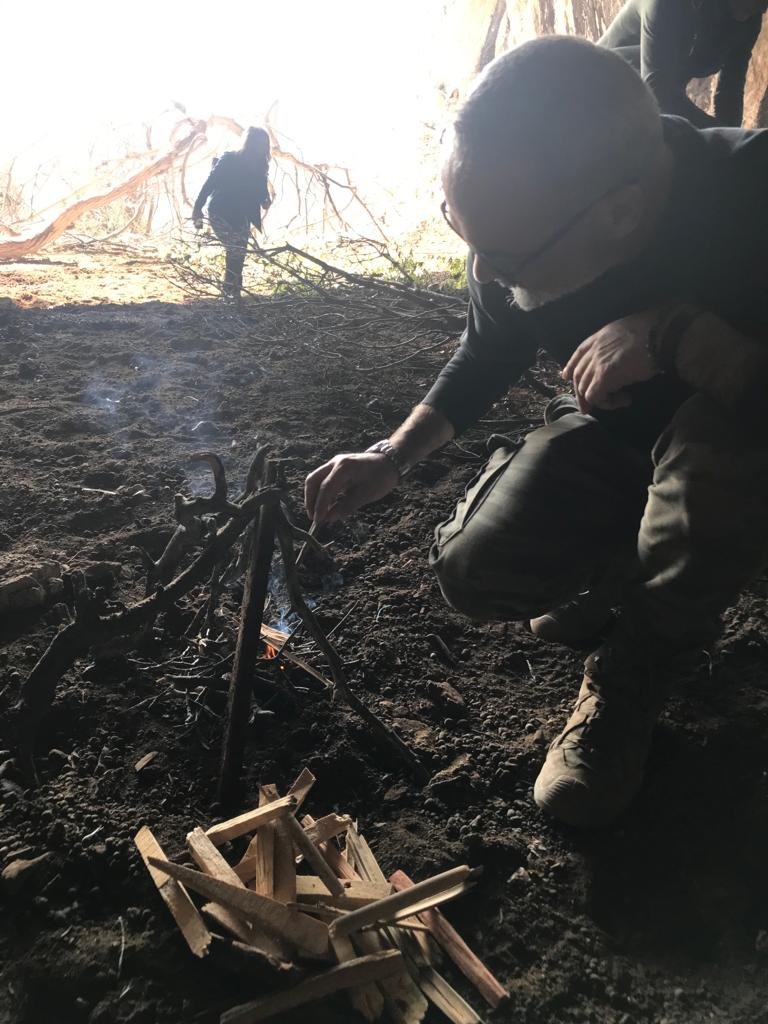 This situation, which was not in the plan, was completely Fethi Bey's surprise to us. We fill our stomachs while waiting for it to cook and chatting together.
Planda olmayan bu durum tamamen Fethi Bey'in bize sürpriziydi. Pişmesini beklemek ve hep birlikte sohbet eşliğinde karnımızı doyuruyoruz.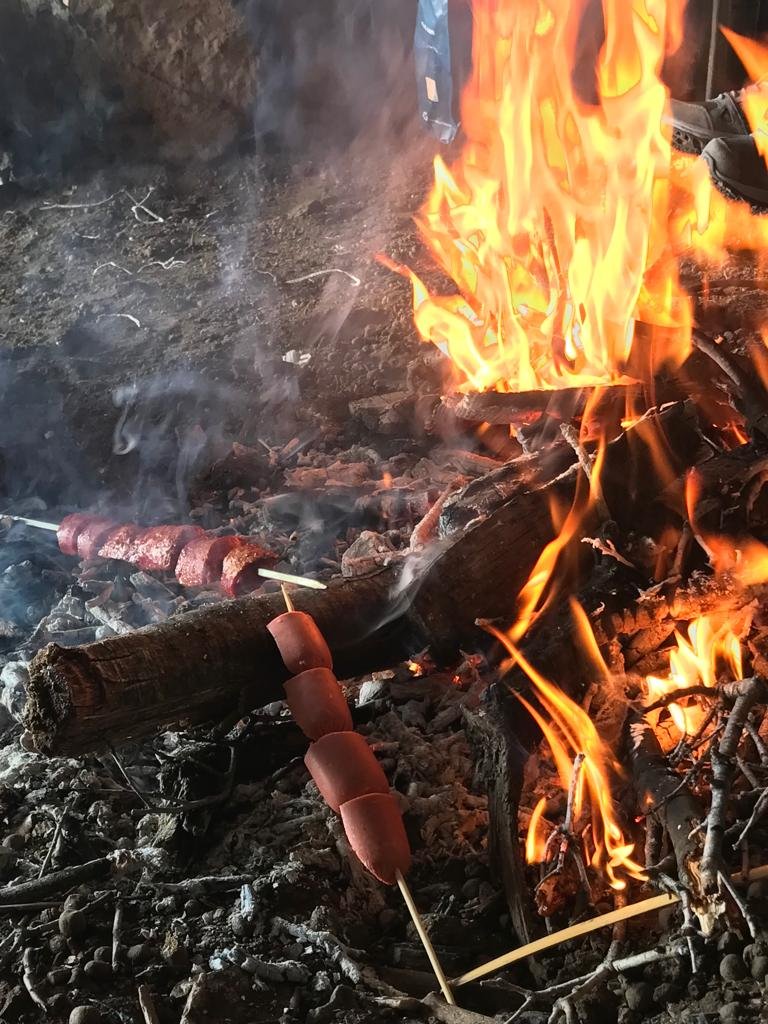 And when Fethi Bey tells us to pack our things, we are getting ready for our return.
Thank you for reading and accompanying me.
See you in my next travel post.
Ve Fethi Bey eşyalarımızı toplamamızı söyleyince dönüş için hazırlanıyoruz.
Okuduğunuz ve bana eşlik ettiğiniz için teşekkür ederim.
Bir sonraki gezi yazımda görüşmek üzere.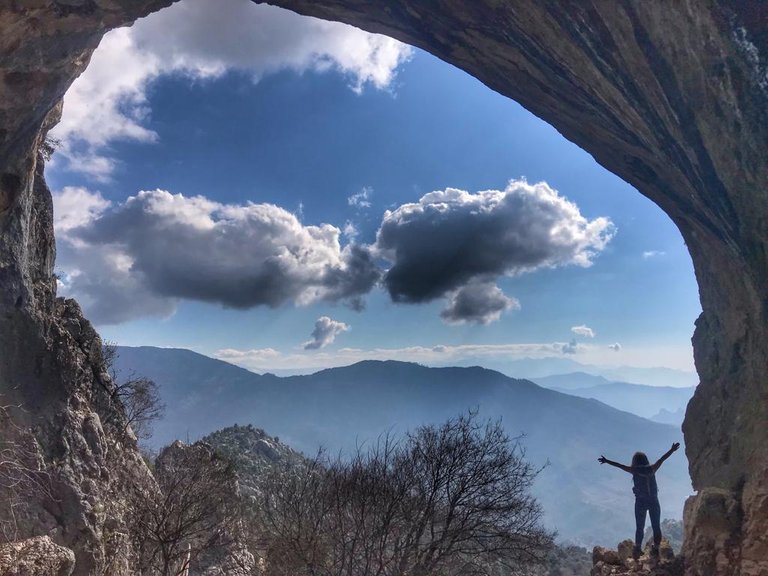 ---
---