Official HiveFest Cooperation: BOOK AD SPACES in the 1st HiQ Print Issue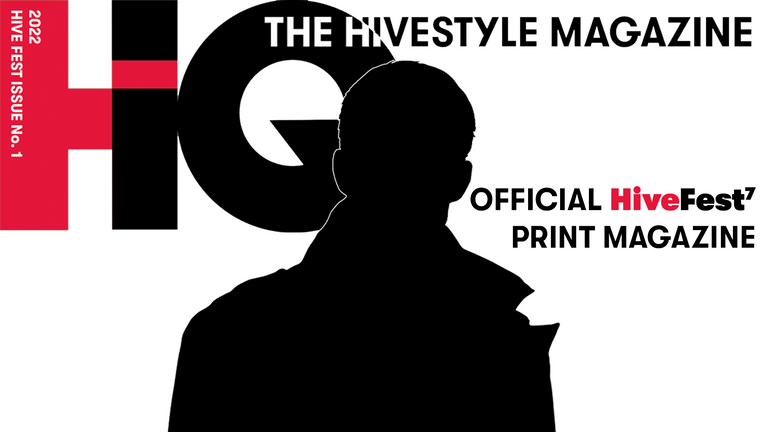 We, HiQ - The Hivestyle Magazine, will be present at HiveFest. This time not digitally but with a print issue (and a speaker slot). The print issue is in official cooperation with HiveFest. Every HiveFest visitor will have a copy of this magazine in their hands.
A special feature is that the magazine will have an alternating cover: On the front will be our cover, followed by our articles. However, if you turn the magazine over, there will be a HiveFest cover by @roelandp followed by the Time Table and Event Map - HiveFest Booklet and HiQ Magazine in one.


As part of the first physical issue and the first physical HiveFest, we offer you to book an advertising slot for your project in the HiveFest HiQ Magazine.
1/4 page - 75 HBD
1/2 page - 125 HBD
1 page - 250 HBD
15% of the revenue will be donated to @hivefest.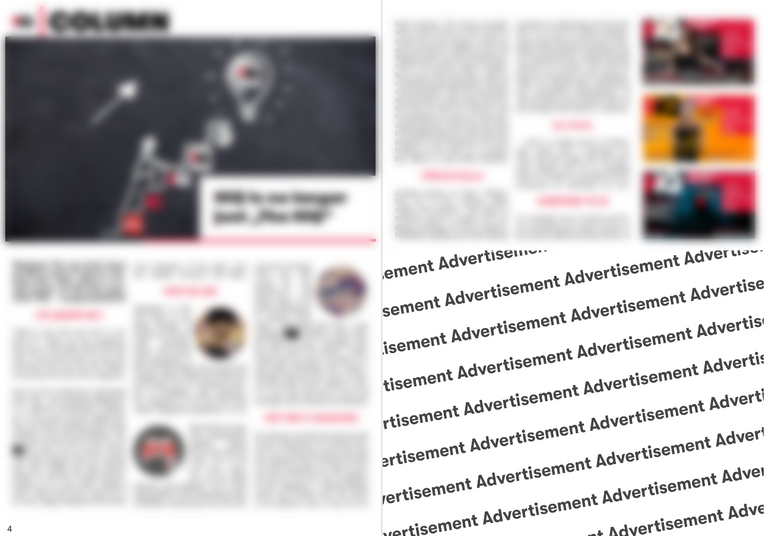 (Template placement of a half-page advertising block.)
Advertising specifications:
1/4 Page - W: 10.5cm x H: 14.8cm
1/2 Page - W: 21.0cm x H: 14.8cm
1 Page - W: 21.0cm x H: 29.7cm
The advertising images must be 300DPI in CMYK color space and the text of the advertising blocks must be placed 3mm away from each edge. The finished advertising block can be delivered to us as .jpg, .svg, .png or directly as .psd. If you have any further questions, please do not hesitate to contact us. The deadline for entries is August 31, 2022.


You have the possibility to donate without booking advertising space. All donators and advertising partners will be highlighted on a dedicated page. 15% of the donations will also be donated to @hivefest.


Due to feedback from some users we also want to give out additional copies for non HiveFest visitors. Therefore we plan to print 400 copies. An estimated 200 copies will be distributed free of charge to HiveFest visitors. All remaining copies will be available for sale and also for shipping. If you want to reserve an extra copy now, please contact us. This will also help us to better plan the distribution of the extra copies.


If you or your project would like to book an ad space, you can contact us via email ([email protected]) or on Discord. Donations and ad space fees should be sent to @hiq.redaktion with the appropriate purpose (Editor's note: advertising or donation) in the memo.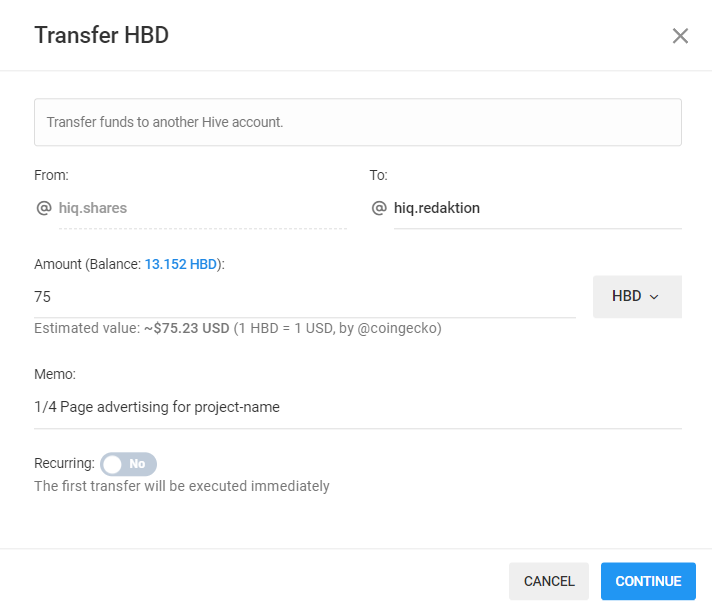 HiQ - The Hivestyle Magazine is a satirical infotainment magazine focused on Hive projects and the Hive community.
Accounts:
@hiq.magazine - Monthly English issue
@hiq - Monthly German issue
@hiq.redaktion - Weekly news about our projects
@hiq.witness - Witness account
@hiq.shares - Account for the token HIQS
Publisher:
@quekery - Inofficial head of HiQ
@smooms - Chief of design of HiQ
@mary-me - Madame secretary of HiQ
Anyone who is stylish and smart has subscribed to us: @adncabrera @alucian @andy-plays @atra-aranea @balte @bananofarmer @bechibenner @beeber @bitandi @blue.rabbit @btcsam @carolinmatthie @chaosmagic23 @chappertron @chrislybear @cloudlynx @cultus-forex @danielhuhservice @dauerossi @dieradikalemitte @ditsch @ervin-lemark @failingforwards @flamo @florian-glechner @flows @fredfettmeister @ganjafarmer @hatoto @hiq @hiq.magazine @hiq.redaktion @ischmieregal @jeenger @kadna @kaeptn-iglo @kheldar1982 @klausklaus @konstice @kryptodenno @kvinna @lammbock @lauchmelder @leosoph @louis88 @mario89 @markus.light @mary-be @mary-me @miketr @mima2606 @misan @mrdalle @mryoung1979 @mwfiae @nessos @oesterreich @platuro @powerpaul @pundito @queker-bee @quekery @quelled @querdenker @r0nny @rachaeldwatson @reiseamateur @remotehorst23 @saffisara @satren @schmidi @sebescen81 @shakkei @simsibee @smooms @smoomslive @sodom @solarwarrior @solymi @stickupboys @syalla @thatcryptodave @thatgermandude @tibfox @tribemieregal @twicejoy @twinner @untzuntzuntz @vasupi @vugel @ynwa.andree @yoshi-and-family @zockerpeine


---
---