Roombacat keeps the HiQ office clean and the editorial posts are new. Because new is always better.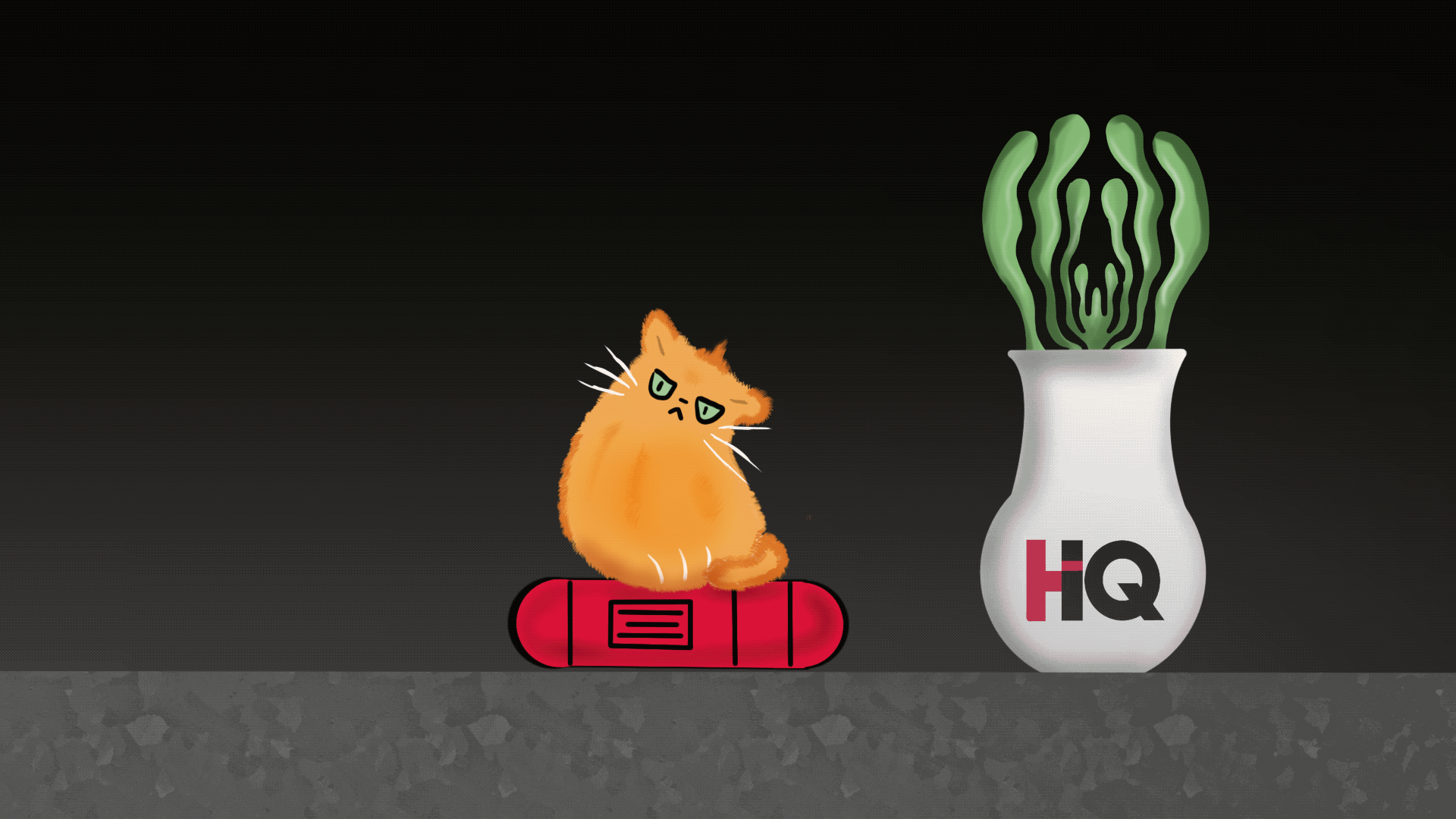 Welcome to our brand new post and post layout from @hiq.redaktion. And you know that, new is always smarter, more stylish and sexier. We want to give you more reasons to come to this blog. (Editor's note: Even if it costs us more work. LOOL) If you're thinking "What reasons will they have?" Don't worry, we've prepared something for you.
Every week (Editor's note: Except the last week of the month, because that's when the monthly magazine is published.) we will provide you with the hottest news and memes of the week here. It will be short and snappy here. We'll save the long articles for the HiQ issues. And of course there will also be the popular Commentary Discount Sale here.
Maybe we'll tell you what else we're working on next time. And so that you don't have to scroll so much and risk tendinitis, we'll start with the content right away.


New Rewards for our Diesel Pool
Thanks to the donation from @lasseehlers, we are now 100 000 LASSECASH richer. We don't want to miss out on this opportunity and have added tokens to our HIQS:BEE pool.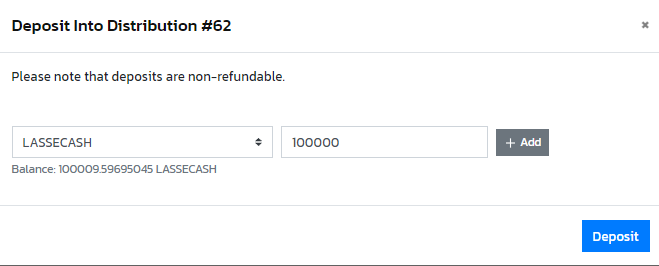 If you also want to add rewards to our pool, don't let us stop you. The APR will thank you. (Editor's note: And the people who fomo liquidity into the pool, too. LOOL)

Witness
The hardfork has not only kept the Hive developers on their toes. @smooms was also visibly challenged when the Witness Node stopped running after an update attempt via Docker. The server had to be reinstalled with the new HF version. Thanks to the fast response of a Privex service employee, this problem was solved quickly.
But the devil is often in the detail. More about this in the Short News...

!hiqvote
We have made a small adjustment to !hiqvote. We have had a daily limit for some time. But the potential amount of the vote is now reduced if you use it several times during a day. For example, if you have 3 vote requests per day, the first vote will have the full potential, the second only 2/3 and the third only 1/3. Now that HiveFest and all the rest is over. We will continue to refine our curagement system and there will soon be another post on @hiq.smartbot.


Hard Fork
The hard fork went smoother than expected, but as with any hard fork, the problems came immediately. After the hard fork, which brought with it some errors in the backup witness schedule, the HiQ Witness (Editor's note: ...and other less significant witnesses, LOOL...) now no longer signs blocks until this problems are fixed. Whether this will happen quickly is the question. We will see.

hive.vote WAS down
hive.vote also experienced downtimes. Thanks to the diligent work of @mahdiyari, this problem was quickly solved and is now part of the past. The funny thing was that some Hivians had no upvotes on their posts anymore. What does this tell us about the voting behaviour of the hive userbase? (Editor's note: But don't tell anyone that we are occasionally no better, LOOL.)


And because the demand for our token is still great, you can buy up to 270 HIQS in the Commentary Discount Sale 3/4 this week. Just write
!HIQS HereYourWishAmount
in the comments. For 0.4 SWAP.HIVE per HIQS you can get the coveted item this week. You have 48 hours from when this post is published to do so. After the deadline, a post will be published on @hiq.shares that will process your orders.
If more than 270 HIQS are requested, the HiQ Smart Bot will distribute the HIQS fairly according to smooms' rule. In cases of abuse, we reserve the right to exclude users from purchasing. (Editor's note: What still has NEVER happened.)


This is our best performing meme post on Twitter. LOOL
https://twitter.com/hiq_magazin/status/1579073617559580672?s=20&t=l84dXXkVpEaPGpIRqUR8ug


What's being brewed? The CBRS Dudes have outdone themselves with a new stroke of genius. A game has been created and anyone who wishlists it on Steam will receive no less than 1 HIVE from the Dudes. They made an announcement post, too.
Of course there will also be a post about it. And maybe another detailed article in the next issue?


If you want to be informed about our latest issue, the Commentary Discount Sale, and the other stuff then you should definitely subscribe to us and even get the coveted HiQ SUB Badge. Write quickly
+SUB
into the comments, follow us on PeakD or any other dApp you trust: For the german issue follow @hiq and for the english version @hiq.magazine. Also idolize us on Twitter, cheer us on Instagram or check us out via Discord. If you still haven't had enough of us, you can leave a donation. And the tightest Fomo Sapiens and Fomo Erectants among you can get HIQS and/or have fun with our HIQS:BEE Diesel Pool. And also...

You can also click this stylish banner to join our Discord Server:


Anyone who is stylish and smart has subscribed to us: @adedayoolumide @adncabrera @alex2alex @alucian @andy-plays @atra-aranea @balte @bananofarmer @bechibenner @beeber @bitandi @blue.rabbit @btcsam @carolinmatthie @chaosmagic23 @chappertron @chrislybear @cloudlynx @coldbeetrootsoup @cultus-forex @dafusa @danielhuhservice @dauerossi @dieradikalemitte @ditsch @dragon-ti @dynamicgreentk @dynamicrypto @ervin-lemark @failingforwards @flamo @florian-glechner @fredfettmeister @ganjafarmer @hatoto @hiq @hiq.magazine @hiq.redaktion @ischmieregal @jeenger @joseph23 @kadna @kaeptn-iglo @kenechukwu97 @kheldar1982 @klausklaus @konstice @kryptodenno @ksam @kvinna @lammbock @lauchmelder @leosoph @louis88 @mario89 @markus.light @mary-be @mary-me @miketr @mima2606 @misan @mrdalle @mryoung1979 @mwfiae @nessos @nkemakonam89 @oesterreich @platuro @points-fr @powerpaul @pundito @queker-bee @quekery @quelled @querdenker @r0nny @rachaeldwatson @reiseamateur @remotehorst23 @saffisara @satren @schmidi @sebescen81 @shakkei @simsibee @smooms @smoomslive @sodom @solarwarrior @solymi @stickupboys @stresskiller @syalla @tengolotodo @thatcryptodave @thatgermandude @tibfox @tribemieregal @twicejoy @twinner @untzuntzuntz @vasupi @vugel @ynwa.andree @yoshi-and-family @zockerpeine

---
---