Call to action on Justin Bons tweet
In one of our recent posts, we have tackled the tweet of Justin Bons on this post and we have made a tweet thread to answer his tweet. We already published the tweet thread on Twitter and today we want to encourage our community if we can help the tweet to help us catch some attention on Twitter.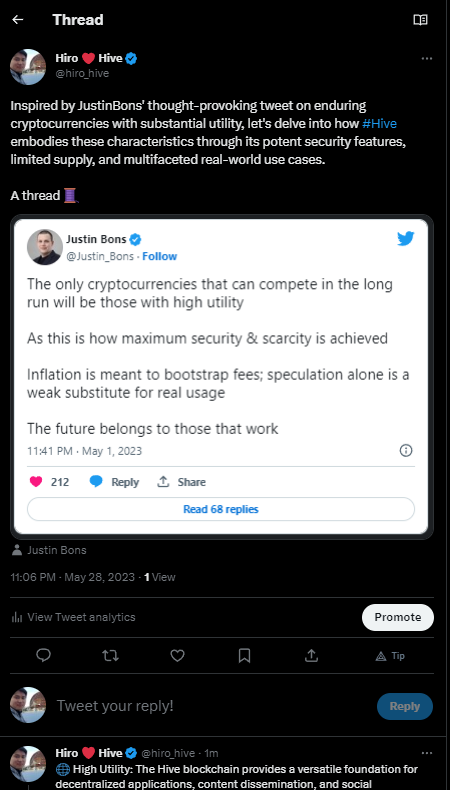 Tweet Link
If we will review based on the new Twitter algorithm that we explained on this post;
Conversation is the new king
Clicks are important
Long content performs well
Participate in relevant discussions
The mentioned above that we can consider a tweet booster while a conversation of reply-to-reply will boost the tweet by 75X.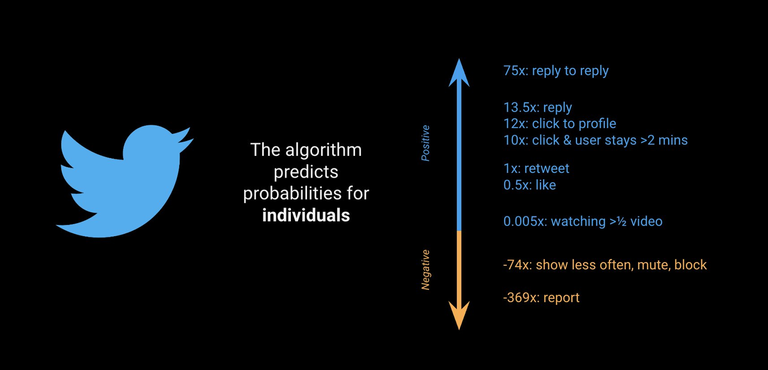 We are distributing some upvotes by leaving the comments down below, please feel free to do so. Any participation is accepted guys.
As we look back at this insightful tweet from Justin Bons, it's clear that his perspective on the importance of utility, security, and scarcity has stood the test of time. The ever-evolving world of cryptocurrencies has consistently demonstrated that digital currencies with a strong foundation in real-world value and usage are the ones that have endured and thrived which is very similar to Hive.
Who am I?
My name is Hiro a loving husband, a Hiver since 2017, a world explorer, a Hive marketer, a cat lover, and a proud Christian of the MCGI.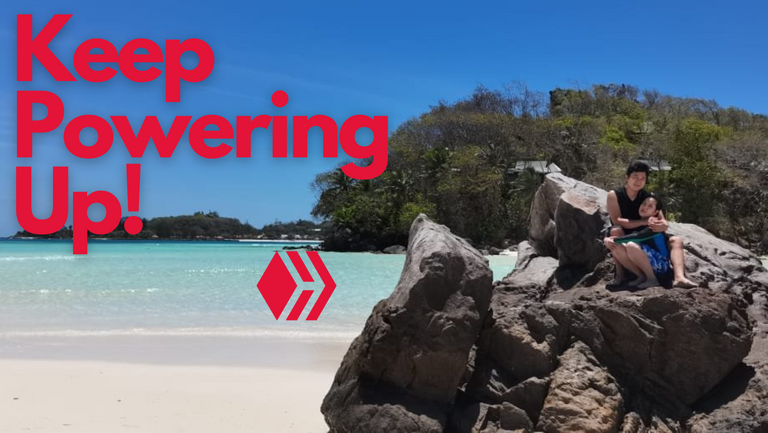 I discovered Hive back in 2017 when I was doing my research. My goal on Hive is I want to use the stake power up to be able to help the community. I prayed to God to help me to be able to become a cheerful giver to anyone who is lacking like food, medicine, and livelihood. Hope you can follow my journey
Posted Using LeoFinance Alpha
---
---