Hive upvotes > zaps > likes
It goes like this
Hive upvotes > zaps > likes
I have no doubt with the tweet of Alana Joy that Zaps may be better compared to Twitter likes but I doubt it is the best thing to consider because everyone already knew hive is far better in case of decentralization, censorship-resistant, and even payout.
Unlike making your Youtube channel which you cannot monetize until you reach certain watch views and subscribers, Hive is the best alternative to monetize your valuable content. I treat the earning of hive as a bonus but the best deal that the community can offer is the decentralization and immutable aspect of this blockchain that no one can delete your post maybe forever or as long as the internet exists in this world.
Imagine someone who got a million subscribers, then one day you cannot access your account because Youtube owns your account and they think you are posting videos against their terms and conditions, in this case, you are doomed.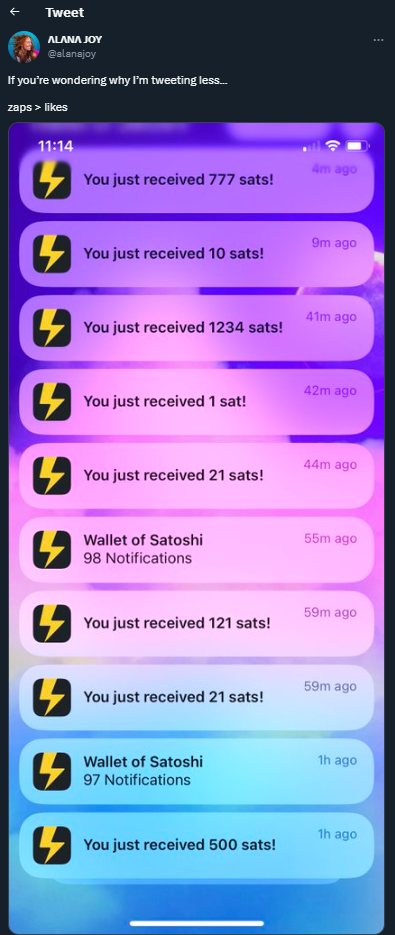 I found out about this tweet because our community really done a great job engaging on this tweet so I decide to join the party too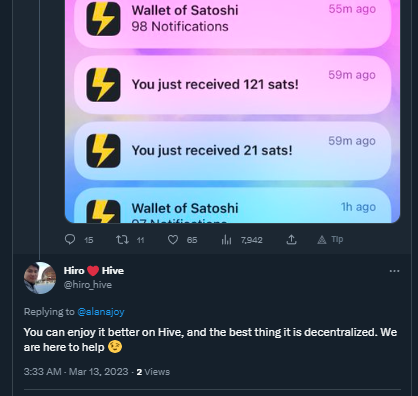 We are tweeting to be able, not to attack or shit other people's projects but I do understand that sometimes we are getting rude just to emphasize and help. We do not want to see anyone crying because they lose their beloved centralized web 2 accounts again, so we are here to help to protect them inside Web 3
If we have a chance, we can share our time to promote Hive by engaging in this tweet. We can comment or quote retweet this tweet about how Hive can help solve problems. We are sharing our upvotes with all participating individuals who can comment on their participation below.
Please join our Telegram group so you can be notified in our future Call to Action post
May God help Hive
Who am I?
My name is Hiro a loving husband, a Hiver since 2017, a world explorer, a Hive marketer, a cat lover, and a proud Christian of the MCGI.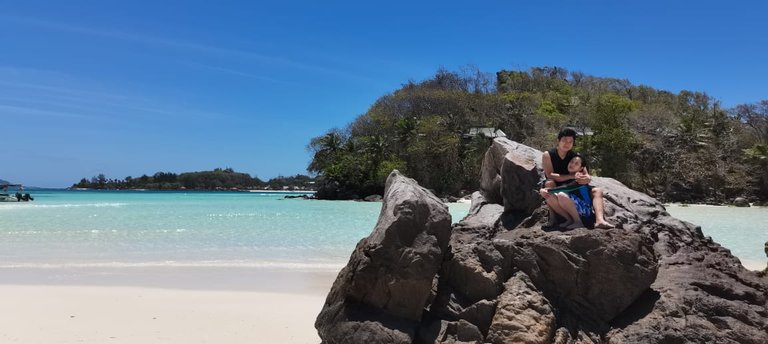 I discovered Hive back in 2017 when I was doing my research. My goal on Hive is I want to use the stake power up to be able to help the community. I prayed to God to help me to be able to become a cheerful giver to anyone who is lacking like food, medicine, and livelihood. Hope you can follow my journey
---
---