Twitter doesn't want you to know this. Twitter Exposed by Project Veritas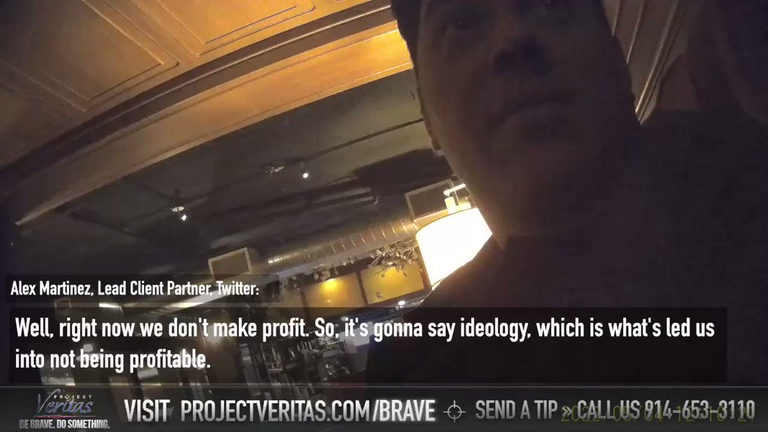 Project Veritas is on the move again exposing Twitter censorship that Jack Dorsey doesn't want you to know.
In case you haven't aware who is Project Veritas
Project Veritas is a nonprofit organization that investigates politicians and private institutions for perceived corrupt practices using undercover journalists and what the organization calls guerilla reporting. The organization was founded by James O'Keefe, III and has a related organization, Project Veritas Action Fund.
In the tweet of Benny Johnson, he shared the undercover footage from Project Veritas to expose Twitter
https://twitter.com/bennyjohnson/status/1526708700391538690
@ura-soul made his good insight tweet about this
https://twitter.com/ura_soul/status/1526726676209709061?s=20&t=Ibtzh8UCl0Tbtr1Lo9gVTg
I just made my simple response under this tweet by Benny Johnson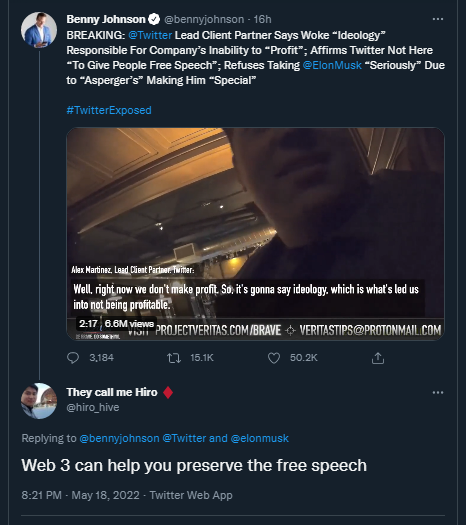 I want to encourage our community to be more active and let us help the world to preserve their free speech by getting on web 3 like Hive
If you love promoting Hive on Twitter, I want to encourage you to check our post on how we are doing here
https://peakd.com/hive-167922/@hiro-hive/blockworkss-call-to-action-hive-tips-giveaway-for-promoting-hive
Keep doing a great job guys!
---
---