LeoFinance Traffic Details [~1000 Page Views From Google Per Day!]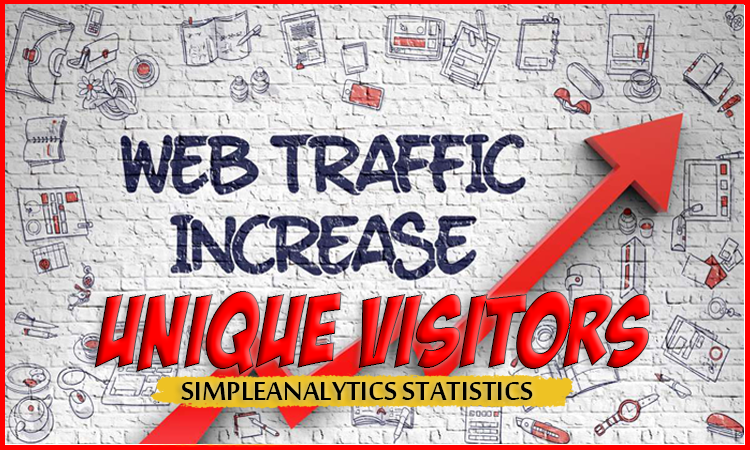 ---
You might have seen some of the weekly reports I publish regarding the keywords that brings the most organic traffic to LeoFinance, as I have been publishing them for nine weeks in a row.
While those reports include details about keywords, which posts that are being viewed the most and other sweet stats, I figured I could up my game and provide some other details as well...
We have an average of 1000 page views per day from Google. A total of 7.1K page views the last 7 days. @splinterlands is the hottest cup cake of them all, bringing in the majority of the organic traffic. The Splinterlands-related content are pushing thousands of visitors to LeoFinance (Hive) per week and even though you're not rewarded for "previous efforts" so to speak, I truly recommend everyone to keep your content up to date by making necessary changes if, and when needed.
---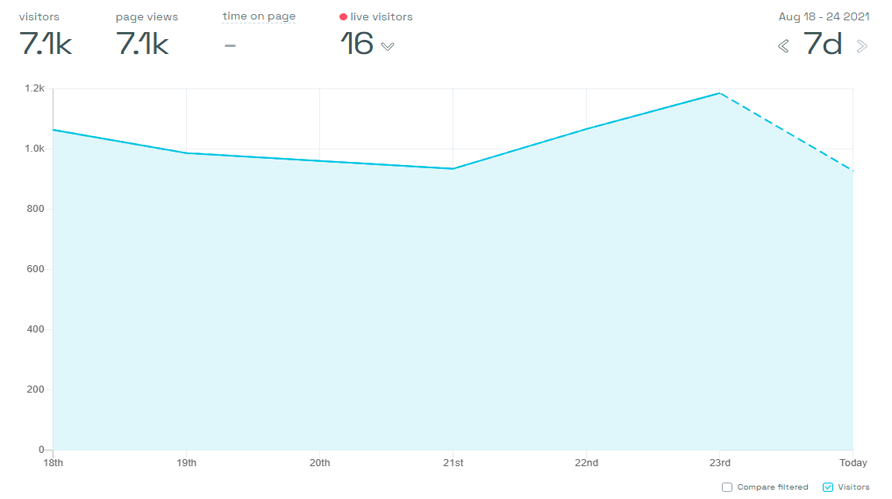 ---
This post has brought a total of 272 page views today, with an amazing 2113 page views the last 7 days and 6436 page views the last 30 days. That's an amazing amount of traffic.
I am not interested in Splinterlands myself, and I have little knowledge about it, but I would definitely recommend the author of that post (@handtalk5) to keep the post up to date as Google seems to love it.
In fact, I would recommend everyone to keep your content up to date and it's actually easy to see which posts that brings in the most traffic from Google.
Just go to SimpleAnalytics and search for your username like shown below: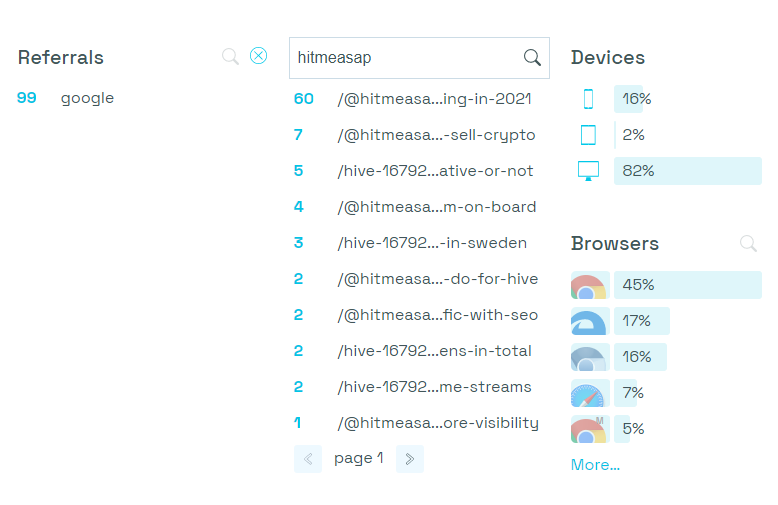 Change the time frame and look at "week", "month" or "three months" and click on "google".
This will give you a good overview of your posts that brings in the most page views from Google. You can also do this for each of the different referrals in the list, but Google should be your priority.
So, in a nutshell, you are searching for your username in simple analytics to find out which old posts that are driving traffic from Google. The next step is to make sure the posts are of the highest quality and relevance, at all times.
Like @forexbrokr said:
Updating old content doesn't get you paid in LEO rewards because it's outside the 7 day window, but it will help the overall value of your LEO stake.
Sure, we are talking about driving traffic to LeoFinance specifically right now, but this is far from a "LEO-only thing". Hive benefits greatly by the traffic as well, in various ways.
More traffic equals more users over time. It also means greater token distribution and higher value across the different communities we have, as people will actually find communities they are interested in when they arrive.
---
With that being said, I wonder if you are up for the task ahead of you..
To update your old content that brings in the most traffic.
Everyone will benefit by it in the long haul.
I can even tell you which post/posts you should update, in case you don't want to look at simpleanalytics yourself. Just let me know in the comments below.
Posted Using LeoFinance Beta
---
---