IMPORTANT update for contributors on submitting to Stock Images. PLEASE READ.

We're excited to be able to give more control over to image contributors to allow them to help guide potential users to their content. We now have a new search feature for the Stock Images community, created by @christopher2002, which will allow people to find stock images easier. Please bear in mind this is still being fine tuned, so we need to get all contributors on board with the new submission format to get it returning better results.
https://images.hive-discover.tech/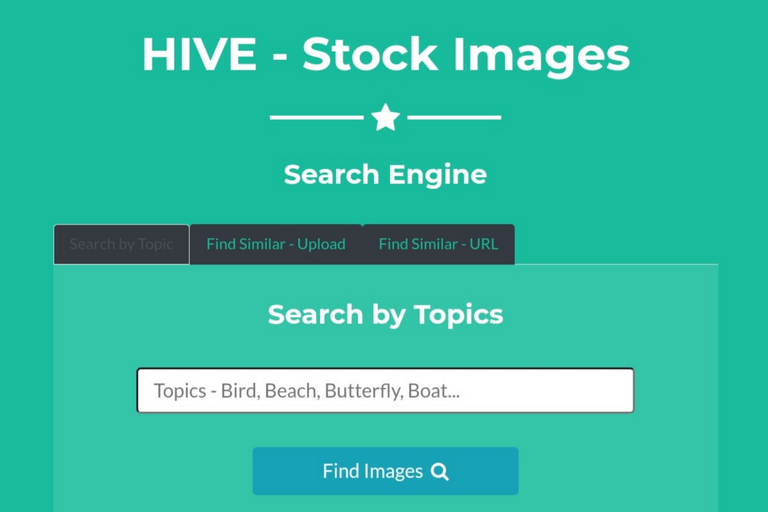 In order for this to work efficiently, image contributors will need to add 3-10 #hashtags written in the body of their post which reflect the theme and content of their images. Without these tags, your images won't appear in the searches. To update old posts you can add a comment with !update-stock-image-tags followed by the hashtags you want to add. An example can be found on this post: https://peakd.com/@christopher2002/underwater-plant-and-mould-under-the-microscope-hive-stock-images
To be clear, you should not repost old posts to update them, just add the !update-stock-image-tags comment.
Use single words, because the search feature won't recognise words joined together. Too many hashtags will overwhelm it, so stick to the limit, or your images may not come up. If you make a mistake or want to update your hashtags, this can be done at any time using the !update-stock-image-tags comment; it will, however, override the previous hashtags rather than add to them, so you'll need to repeat any you want to keep.
The database updates every 5 minutes, so don't worry if your images don't show up straight away.
When adding hastags try to think what searches you would make if you were looking for the sort of images you are sharing.
Currently the search feature is searching older posts using the title and the body of text, but this often isn't turning up pertinent results. As more posts get the hashtags added to them we can drop this method as we start seeing better results.
We welcome feedback and questions, from both contributors and image users, on the search engine in the Stock Images discord. This will help to improve this service.
---
---