➤ Initiative Writing between Love and Letters【Eng / Esp】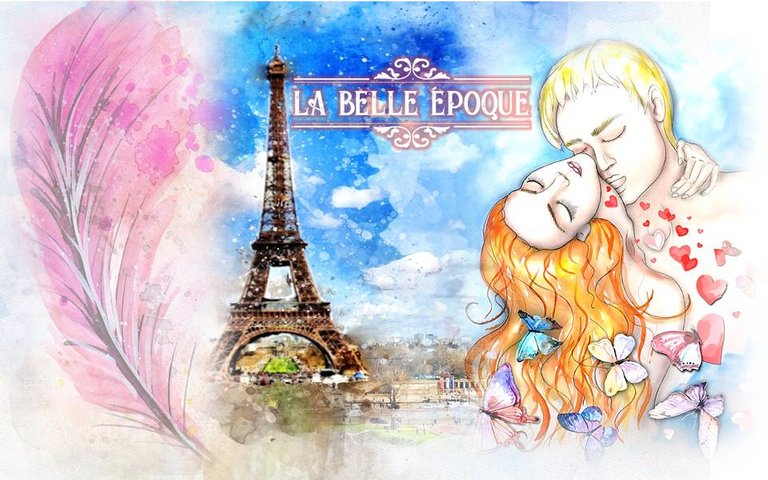 Initiative Writing between Love and Letters source 1source 2source 3

ENGLISH
  It's been a while since we last promoted an initiative in Writing Club, that's why we want to announce to all our friends that the writing events are back, full of joy and motivation to create great things.
  In this new segment that we will be launching periodically, we seek to encourage creative writing, poetry, and literary art, with the goal of constantly supporting the content creators that make this magnificent platform great.
  What better impetus to resume things than love, having it always present as inspiration to write, so we chose the month of love and friendship to be the starting point of this new phase of success.
  The initial challenge is very simple, you just have to express your art of writing through a literary creation of any kind inspired by love, but yes, you must place its development in the most romantic time and city in history, I refer of course to Paris in 1900, a time that all art connoisseurs identify as La Belle Époque, the sky, and imagination are the limit for your work.
  We are grateful for the support of @ecency group for the realization of this activity, and especially to our friends @melinda010100 and @palomap3

HOW TO PARTICIPATE?
Publish your post in Writing Club from the Front-End Ecency or the one you prefer and feel more comfortable with.

Only one entry per participant.

Remember that this is a literary community, in that sense, we encourage the correct use of writing, spelling, and citing sources.

The text does not have a minimum word count, but we encourage you to make it worthwhile and great.

Remember to use the title: Writing between love and letters / Title of the story.

Post in the language of your choice, but always include an English translation (we recommend using www.DeepL.com/Translator)

Comment on at least 2 posts from other participants.

Leave your link in the comment box of this publication and tell us what inspired you to create your work.

Help spread the word about this initiative by voting and reblogging this post, as well as inviting at least 2 friends to participate.

Writing Club has a Twitter account, so if you use this social network, tag us @writingclubhive.

You have until 23:53 (UTC time) on Tuesday, February 14, 2023, to participate.

IMPORTANT
  We have 5,000 Ecency points to distribute among the participants, some tokens, and the possibility of rating our curation projects friends.
  Also, if you bring your publication to share with us in the literature and poetry Program Ecency Days on Mondays at 7:47 pm Venezuelan time on the ecency Discord server, you can receive special surprises from our friends @joalheal @susurrodmisterio and @visualblock
Translated with www.DeepL.com/Translator (free version)

ESPAÑOL

Iniciativa Escribiendo entre Amor y Letras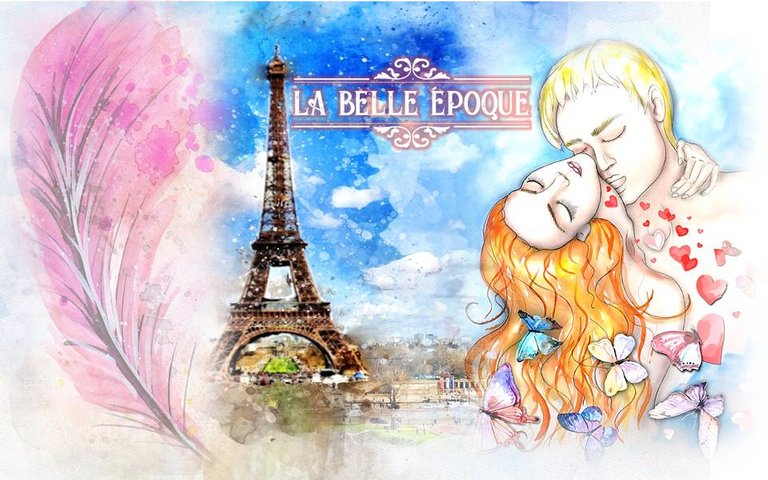 Initiative Writing between Love and Letters source 1source 2source 3
  Hace un tiempo ya que no promovíamos una iniciativa en Writing Club, por eso queremos anunciarle a todos nuestros amigos que los eventos de escritura han regresado, llenos de alegría y motivación para crear cosas grandiosas.
  En este nuevo segmento que lanzaremos de forma periódica buscamos incentivar la escritura creativa, la poesía y el arte literario teniendo como norte el apoyo constante a los creadores de contenido que hacen grande a esta magnífica plataforma.
  Qué mejor impulso para retomar las cosas que el amor teniéndolo siempre presente como inspiración para escribir, por eso escogimos que el mes del amor y la amistad sea el punto de partida de esta nueva fase de éxitos.
  El reto inicial es muy sencillo, solo debes expresar tu arte de escritura mediante una creación literaria de cualquier tipo inspirada en el amor, pero eso sí, debes situar su desarrollo en la época y ciudad más romántica de la historia, me refiero por supuesto al París de 1900, momento al que todos los conocedores del arte identifican como La Belle Époque, el cielo y la imaginación son el límite para tu trabajo.
  Agradecemos el apoyo de grupo @ecency para la realización de esta actividad y especialmente a nuestras amigas @melinda010100 y @palomap3

¿CÓMO PARTICIPAR?
Publica tu post en Writing Club desde el Front-End Ecency o el que prefieras y te sientas más cómodo.

Una sola entrada por participante.

Recuerda que es una comunidad literaria, en tal sentido incentivamos al correcto uso de la escritura, la ortografía y el citado de las fuentes.

El texto no tiene un mínimo de palabras, pero te recomendamos hacer que valga la pena y sea algo grandioso.

Recuerda usar el título: Writing between love and letters / Título del relato.

Pública en el idioma de tu preferencia, pero incluye siempre una traducción al inglés. (Recomendamos usar Deepl)

Comenta al menos 2 publicaciones de otros participantes.

Deja tu enlace en la caja de comentarios de esta publicación y cuéntanos qué te inspiró para crear tu obra.

Ayuda a difundir esta iniciativa votando y reblogeando esta publicación, así como invitando a por lo menos 2 amigos a participar.

Writing Club tiene su cuenta en Twitter, así que si usas esta red social etiquétanos @writingclubhive

Tienen hasta las 23:53 (Hora UTC) del martes 14 de febrero de 2023 para participar.

IMPORTANTE
  Contamos con 5.000 puntos Ecency para repartir entre los participantes, algunos tokens y la posibilidad de la valoración de nuestros proyectos de curación amigos
  Además, si traes tu publicación para compartir con nosotros en el programa de Literatura y Poesía Días Ecencyales los lunes a las 7:47 P.m. hora de Venezuela en el servidor de Discord de ecency, podrás recibir sorpresas especiales de nuestros amigos @joalheal, @susurrodmisterio y @visualblock

Nuestros invitados
@ayneblood, @albanyescribe, @annafenix, @actioncats, @arzkyu97, @amigoponc, @alexarelatos,@abrahamusic, @abejaobrera, @atino.romano, @belkisa758, @brujita18, @caracasprin, @chacald.dcymt, @crisch23, @charjaim, @chidubem26, @damarysvibra, @davidpena21, @dedicatedguy, @devania, @doriscova8, @dorytagil2022, @dwixer, @eliasg85, @eliezerfloyd, @emiliorios,@emily22, @enclassecu, @eollarvesm, @esalcedo, @evev, @edujo, @eumelysml, @filoriologo, @fragozar01, @franchalad, @franvenezuela, @flywithmarlin, @gaboamc2393, @germanandradeg, @gislandpoetic, @irvinc, @ismaelgranados, @ismaelrd04, @iyimoga,@iscrak, @javikun, @janettyanez, @jetta.amaya, @josegilberto, @jrrodriguez, @joalheal, @juniorgomez, @jcchelme, @junydoble, @karelysk89, @katleya, @kei2, @kat-nee, @ladytitan, @mamaemigrante, @maydelvalle, @m16uellop, @madridbg, @maxjulisgf, @mercmarg, @miguelarl, @mc5punk, @mllg, @mrenglish, @nangel01, @neoculto, @oacevedo, @olaphem, @popurri, @repayme4568, @sannyc, @sarix, @septymahija, @silher, @sidalim88, @sir-lionel, @susurrodmisterio, @tere.alv, @thelosthouse, @tomasjurado, @ungranulises, @universodaniel, @universoperdido, @valrodriguez, @verdesmeralda, @vikvitnik, @violetaperez, @yorgar, @yuliet16, @zullyscott, @zpnohad @teknon @repayme4568 @crisch23 @equipodelta @edwardstobia @fmbs25 @roadstories @yonnathang @tarot911

Únete a la comunidad de escritores

---
---