Les news de la Principauté : Début d'année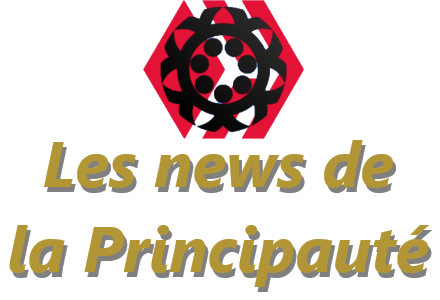 ---
Contenus LIVE du début d'année
Pour le début de cette année 2023 nous vous proposons des jeux majeurs et des jeux mineurs.
Les jeux majeurs seront ceux qui seront joués très régulièrement et les mineurs seront ceux qui seront moins joués dans le but de faire une journée spéciale groupe, ou bien pour présenter un nouveau jeu.
Pour ce faire, il y a EPIC qui offre régulièrement des jeux gratuits, donc notre catalogue grandit sans cesses.
Exemple:

Nous avons chargé les deux évidemment. Nous prenons quasiment tous les jeux gratuits, les goûts changent avec le temps, on sera peut-être ravis de jouer à certains titres dans 5 ans... Surtout pour ceux qui aiment faire les "retro" :)
Majeurs / Mineurs
Les jeux majeurs pourront probablement changer sur le cours de l'année, mais pour commencer ceux que nous voyons dans l'immédiat comme majeurs seront : Elite Dangerous, Star Wars The Old Republic
En avoir deux attitrés permettra d'avoir deux séances par semaine occupées par ceux-ci et laisser la troisième séance pour les mineurs qui varieront régulièrement. Sans parler des possibles sessions surprise :)
Délégation / ECU
De ce côté là, rien ne change en ce début d'année, les distributions auront lieux chaque dimanche matin, avec le léger décalage du au fait que tout est réalisé manuellement.
Le système des ECU stables sécurisés par les HBD semble fonctionner mieux que prévu, surtout au niveau du rendement, hors variation hive, et nous comptons donc continuer également sur cette lancée, nous espérons que cette année il n'y ait pas que notre équipe qui fasse du minting régulier. Nous comptons doubler rapidement notre total d'ECU en circulation.
Et nous continuons nos efforts d'Onboarding via nos séances live.
Principauté
Nous cherchons toujours activement des partenaires et ambassadeurs pour faire circuler l'information sur notre projet et le faire grandir.
Toute aide est la bienvenue, parlez de vos idées avec @itharagaian .
Un Dev serait le bienvenu s'il est attaché au projet. Il sera rémunéré via les retours du travail fait en commun et le code sera considéré comme propriété de la Principauté pour éviter de possible quiproquos. Autant apprendre des erreurs du passé.
Nous désirons marquer/graver notre présence meta dans le marbre, nous avons déjà des NFT, nous aimerions une représentation virtuelle de notre principauté en tant que nation incluant ses citoyens. Les idées sont nombreuses, c'est la mise en place qui est difficile
Avec l'aide du Dev la mise en place serait plus aisée et avec l'aide des ambassadeurs et partenaires les retours rendraient le tout pérenne.
Oui, je sais, c'est comme d'habitude : Grandir Ensemble, donc, l'unilatéral ne persiste jamais très longtemps. Cela signifie aussi que le travail de l'apporteur d'idée est également crucial.
Nous remercions d'avance les volontaires!
---


LA TAVERNE ENTR'AIDE - Where Gamers and streamers meet Crypto Adepts
Grandir ensemble... C'est notre devise.
Discord | ECU | Site | Twitch | Dons/Participation Crypto | Aides Paypal/Streamlabs
Délégations en un click: 10 HP | 50 HP | 100 HP | 500 HP |1000 HP | 5000 HP



---
---