Before the Night Takes Over
Hi, good day everyone. Welcome to the Photography community. I took a few pictures of the sunset today. It's already sunset here at 6:38 PM. Looking at the upper limb of the sun, it has gone below the Horizon.
What a beautiful Twilight.
The aspect ratio for many of the pictures is 1:1 to make it look a square shape.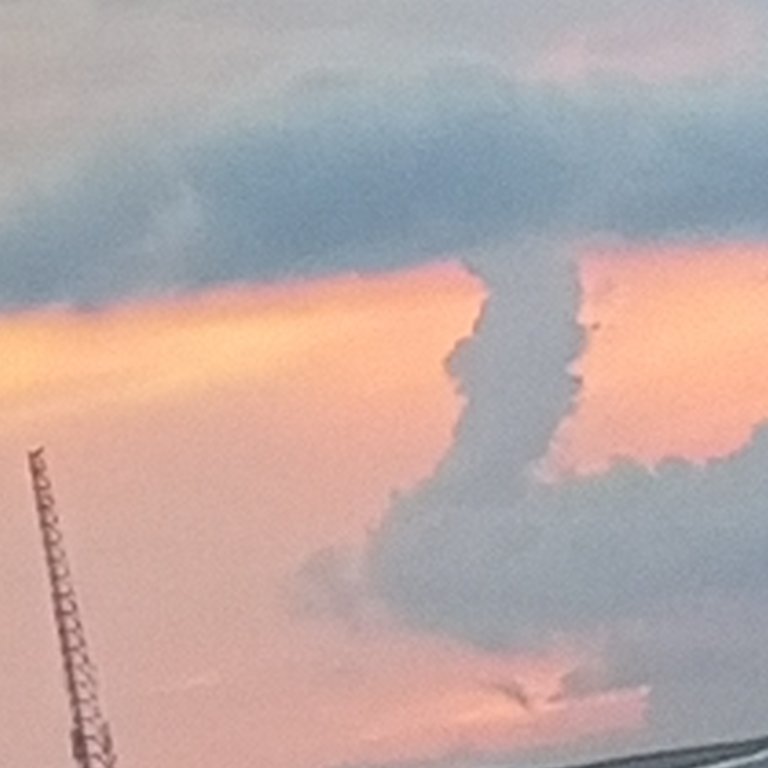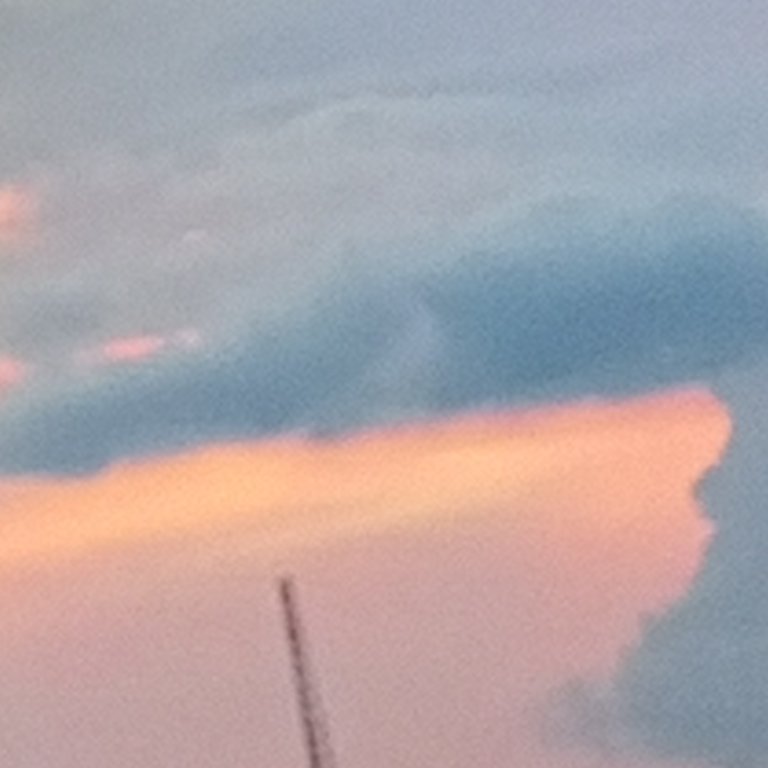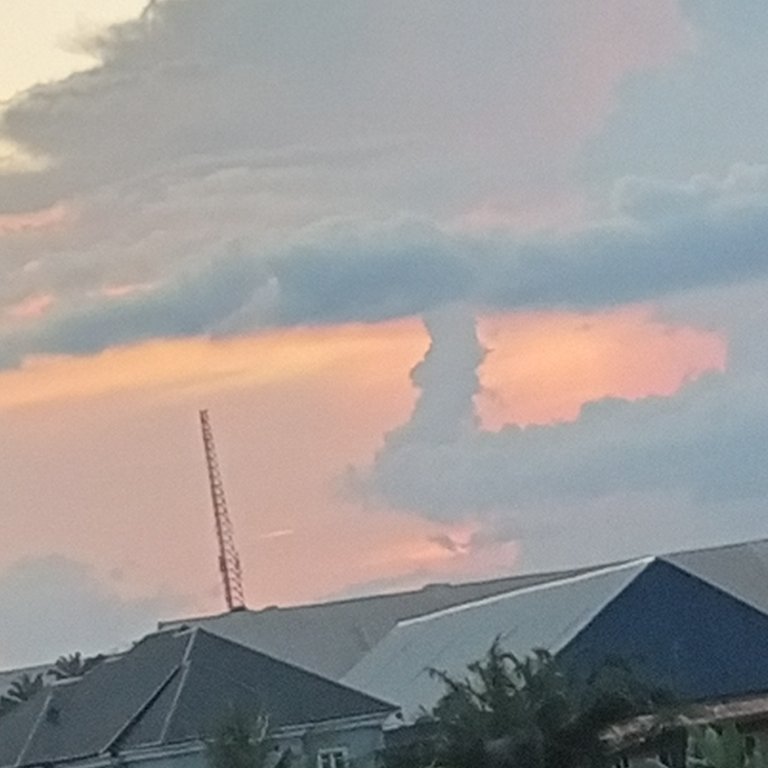 Looking at the sunset: the reddish part. it appears as if there is a chimney delivering smoke to the upper side of the cloud with the horizontal thick cloud receiving the smoke. There is a telecommunication mast that appears in the picture like a chimney though, but it doesn't positive well to look like a chimney. Looks similar to an off-shore petroleum extraction site atmosphere.
The image above looks smaller here. The image shows the sun shining brighter at the top, the darker part, and the reddish part.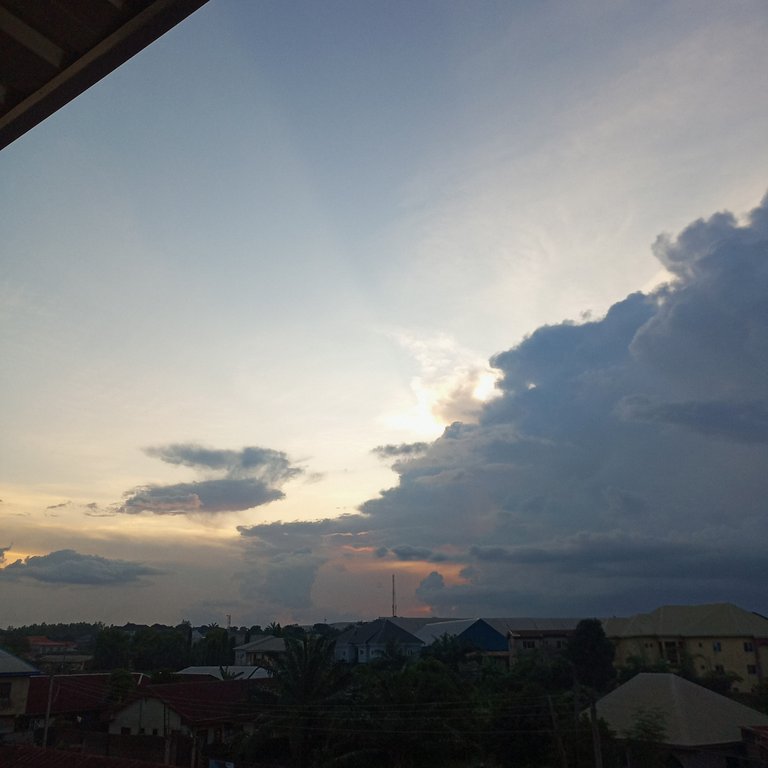 To have a better view, I had to zoom out the camera magnifier to take a few more. The magnification makes it look different.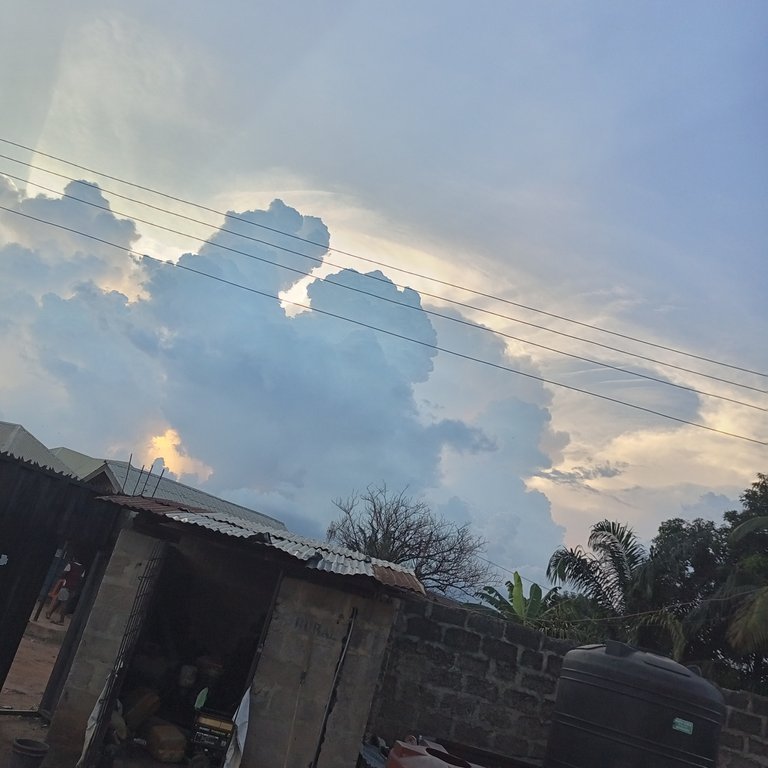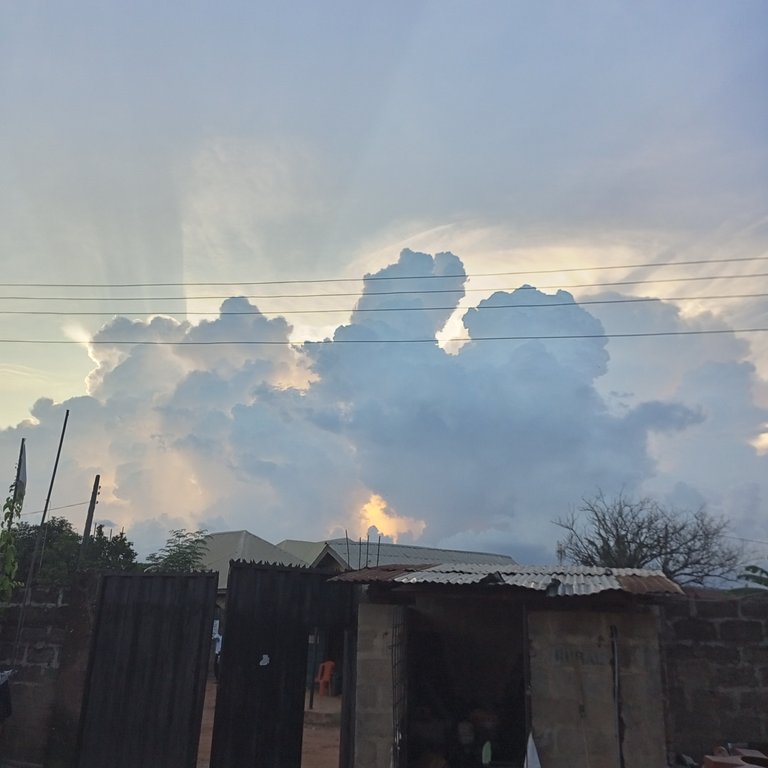 Shooting from a different inclination angle makes the sky look different. The blue sky looks so wonderful and I feel like I could photograph it more beautifully.
On the bluish side, they are small like two teddy bears holding each other.
A few touches of editing won't be bad. How about making it brighter, sharpening it more, and giving it a warmer editing touch?
What if I sharpen it a few, it's different from the directly snapped picture.
---
I have a few more, snapped using Tecno Camon 18i. ![](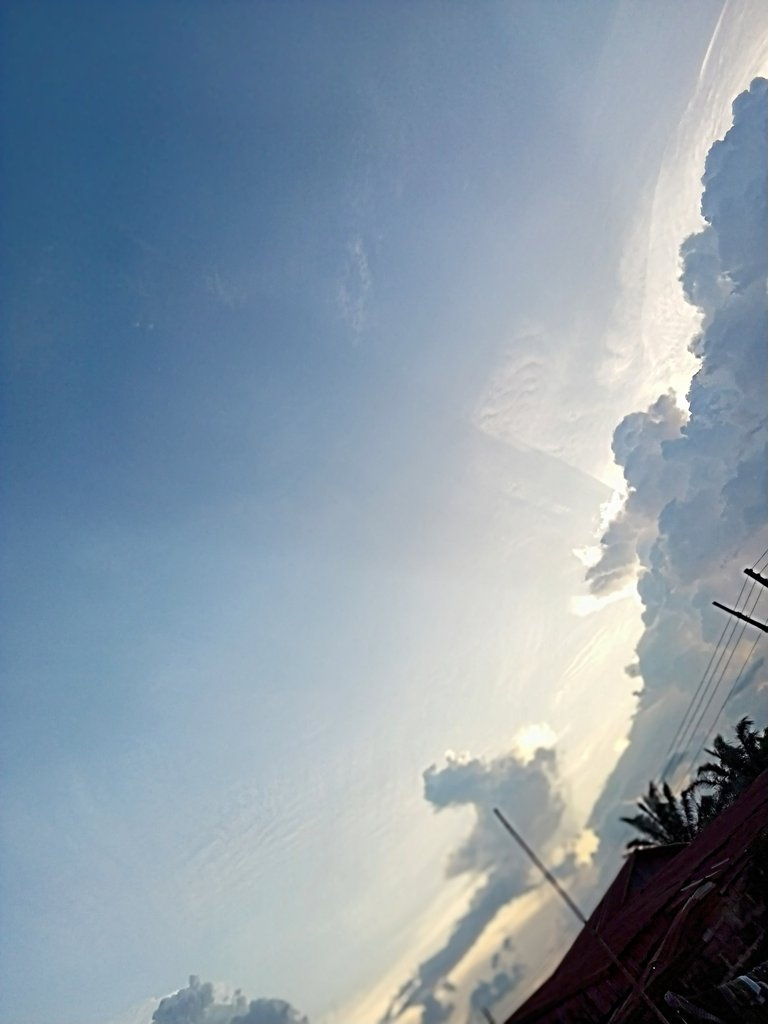 )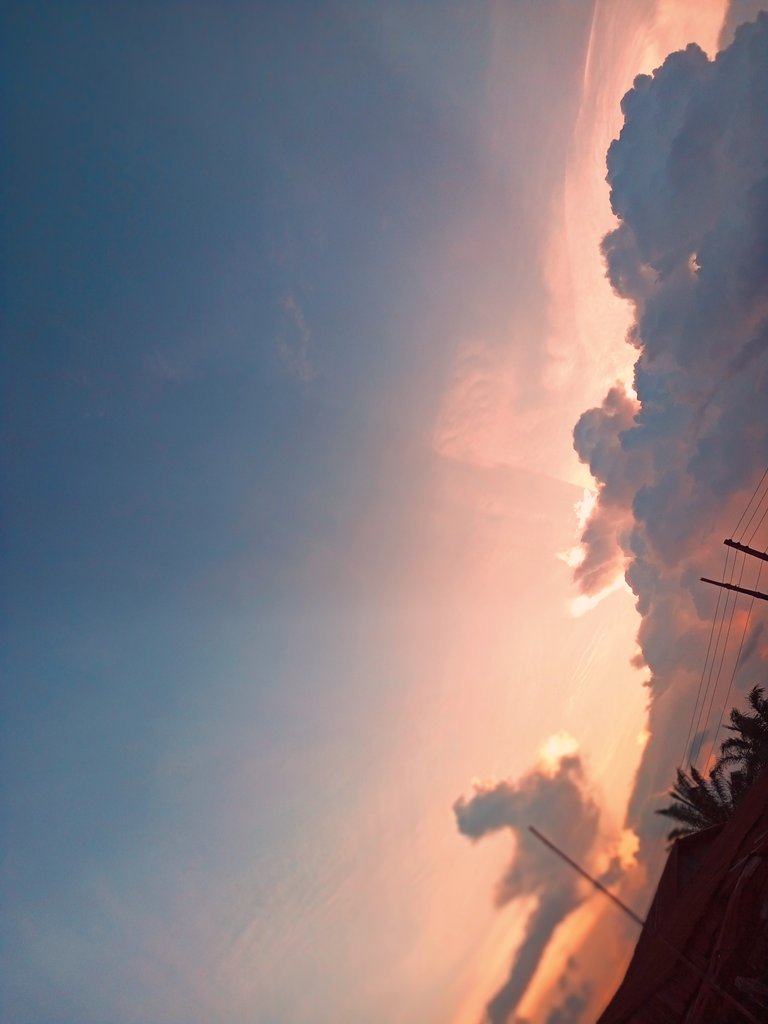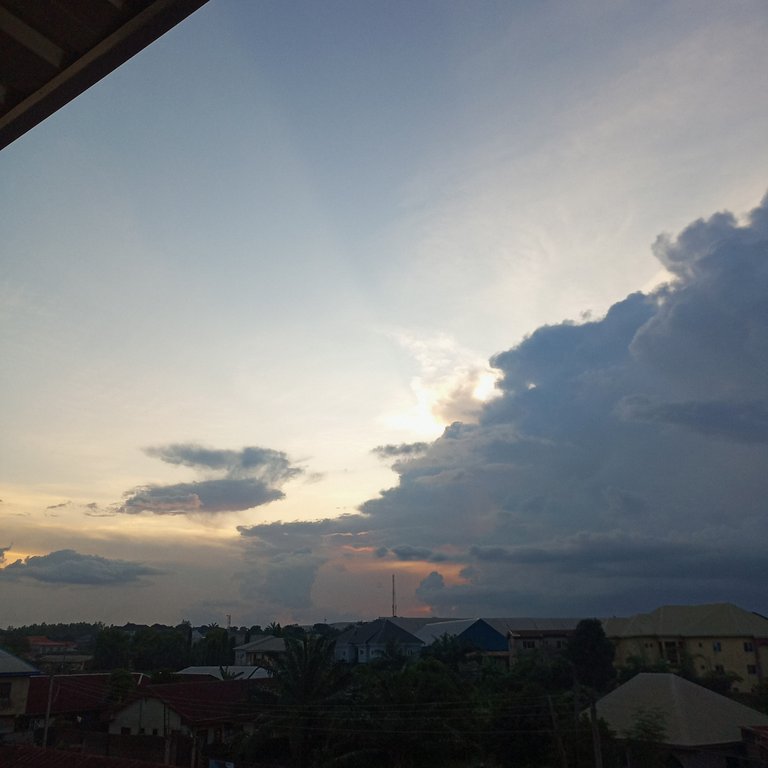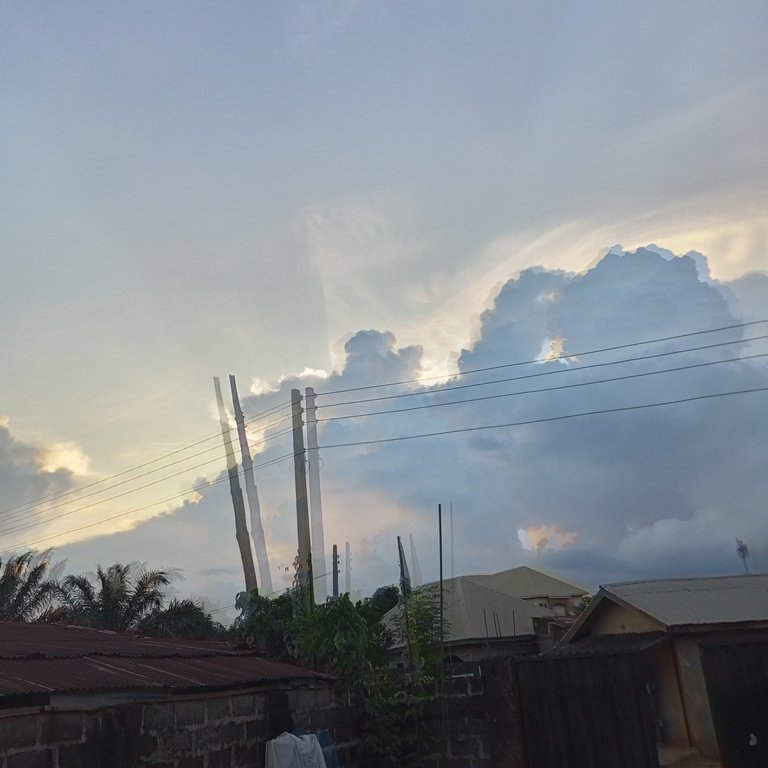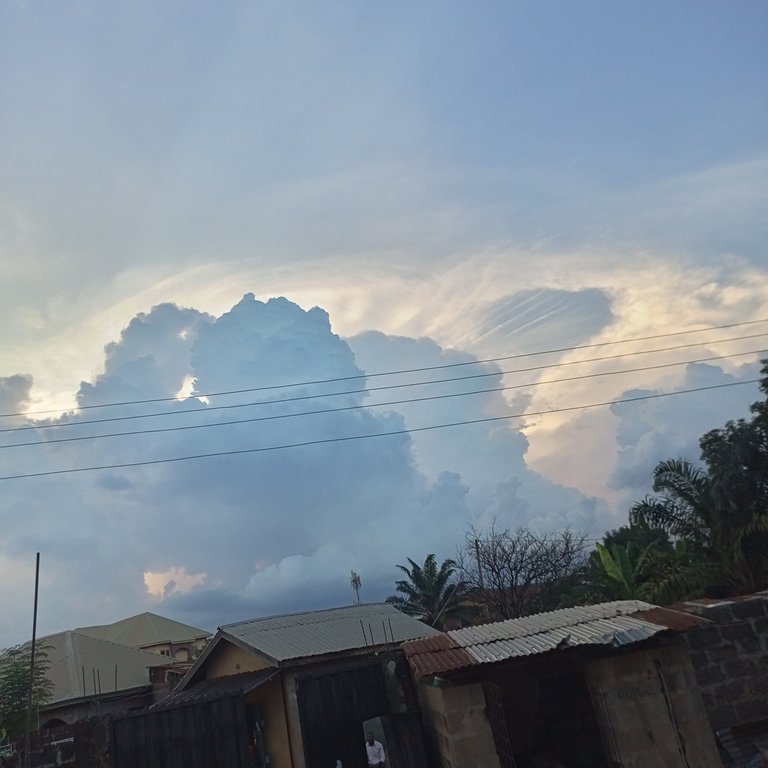 I would like to know your comments
---
---