Educational Empowerment and its Effect on Ghanaian Village Communities.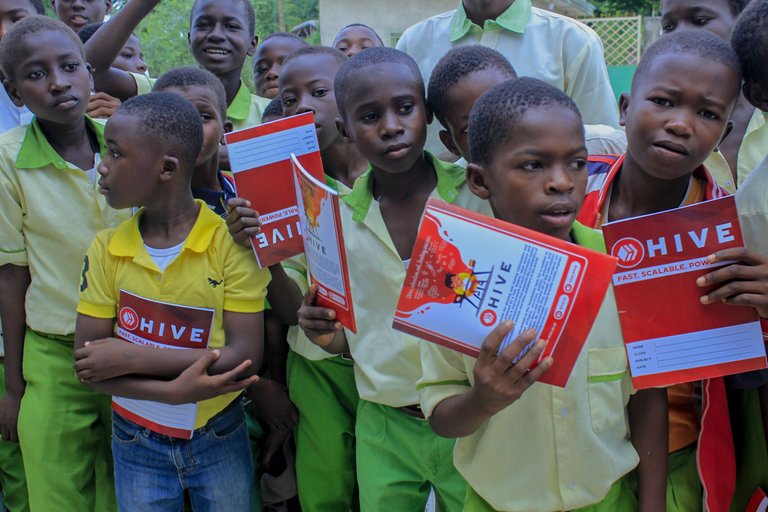 In Ghanaian communities, the advent of hive-printed books has revolutionized schooling. These publications can be created locally thanks to the ground-breaking technology underlying them, avoiding the logistical difficulties involved in conventional publishing. Hive-printing uses a modern printing setup that may be used to produce books in a quick and affordable manner.
A basic right that empowers people and lays the path for a better future is the ability to access high-quality education. Unfortunately, there are several obstacles to schooling for children in Ghana's rural regions, including a lack of equipment and inadequate resources. The educational environment in Ghanaian communities has changed recently, however, thanks to a creative approach that has come to light. Due to the effective dissemination of hive-printed books, students are now able to access previously unattainable information and abilities.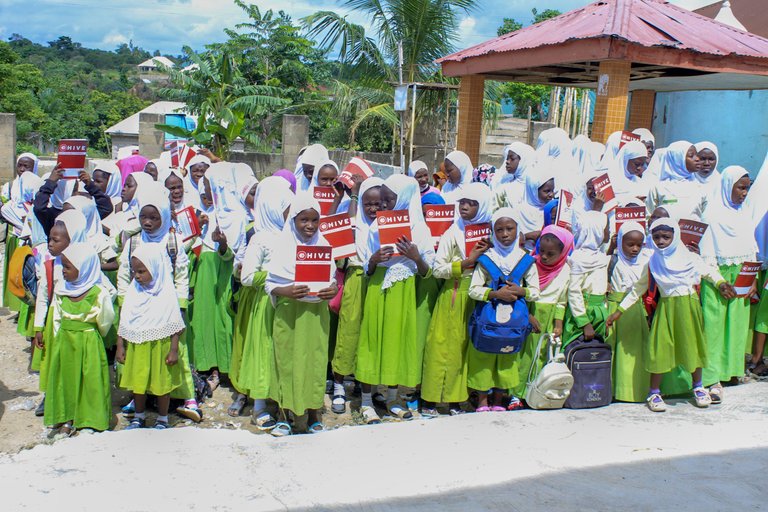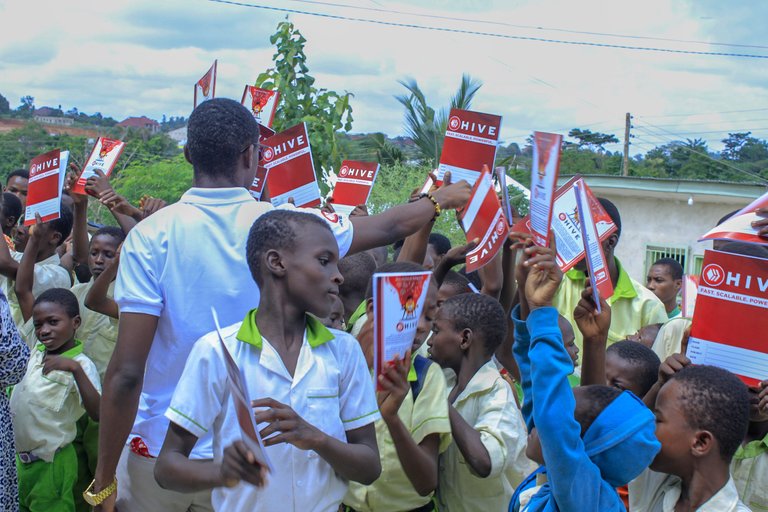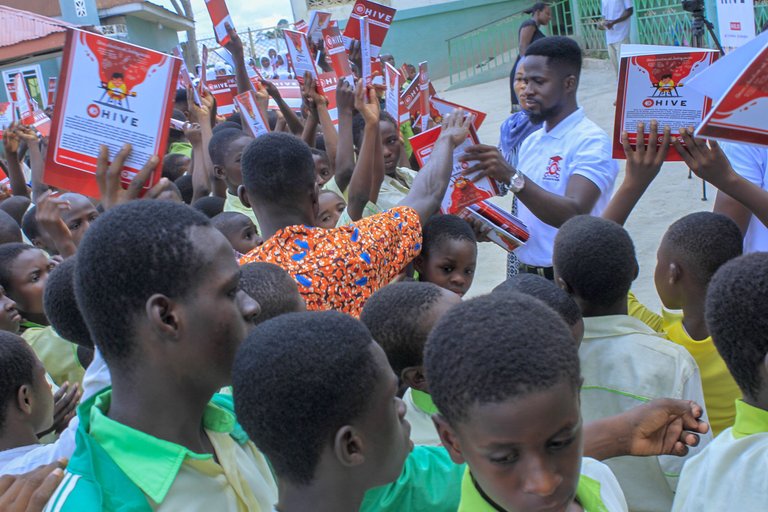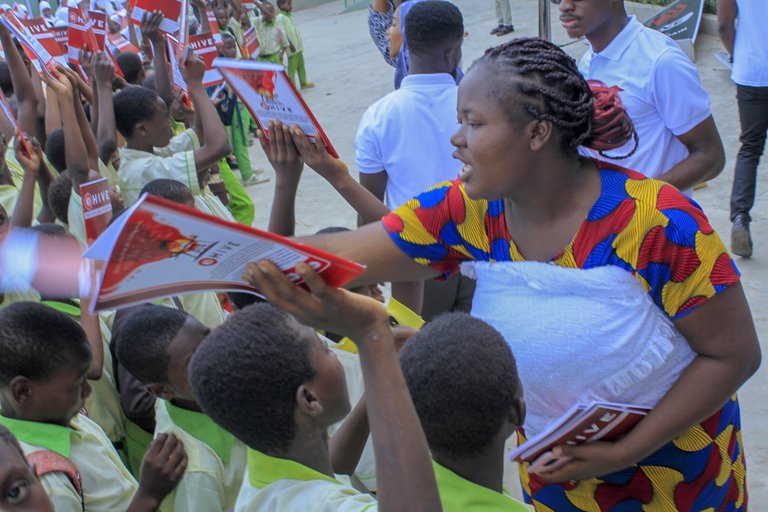 On June 4, 2023, the hiveGhana community, overseen by @mcsamm & @collinz, assisted in organizing the distribution of hive-branded products to kids at IBN Baaz Islamic School in the Ahanti region of Ghana. This was an extension of the hive empowerment programs, which have helped raise the quality of education for pupils in rural Ghanaian communities. With the help of @awuahbenjamin, @nattybongo, and @zicogh, the exercise was completed successfully. We appreciate all of your hard work and thought that went into making this a success.
In addition to distributing hive books, the school also gave out hive shirts made specifically for pupils in underprivileged areas to help them learn better. The HiveGhana community is pleased with the progress we have achieved in enhancing educational opportunities for kids in rural Ghanaian communities.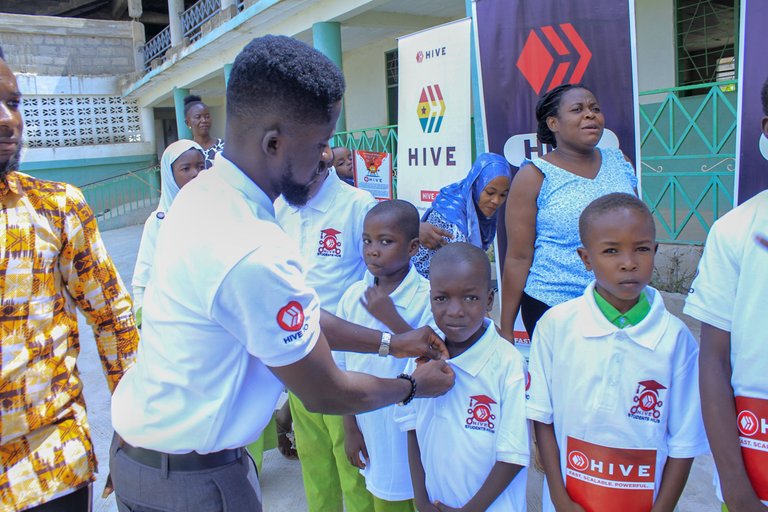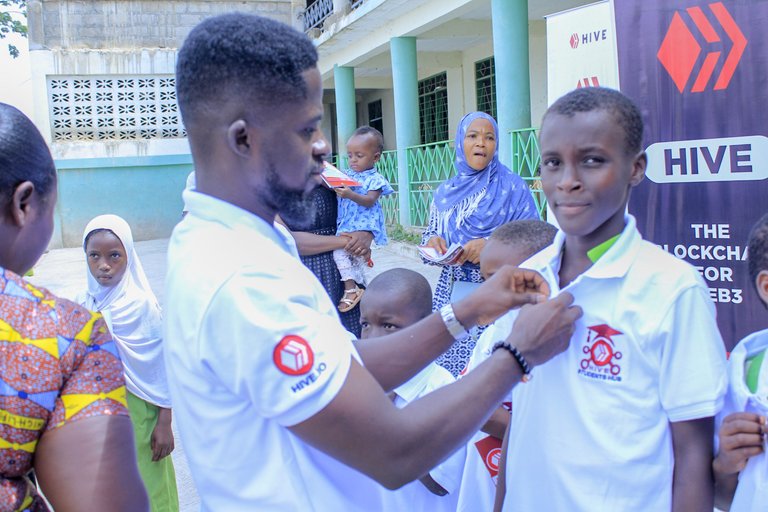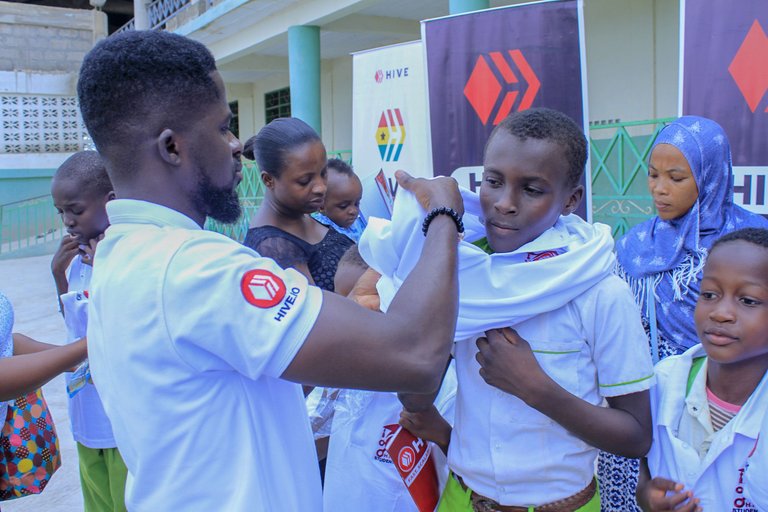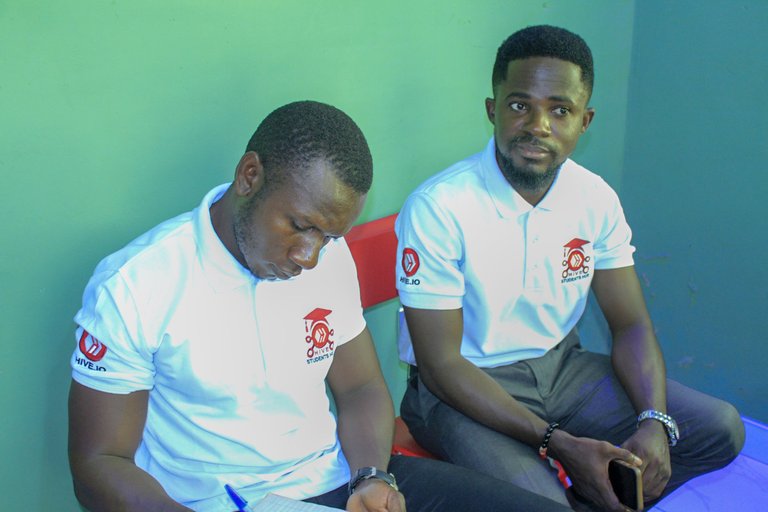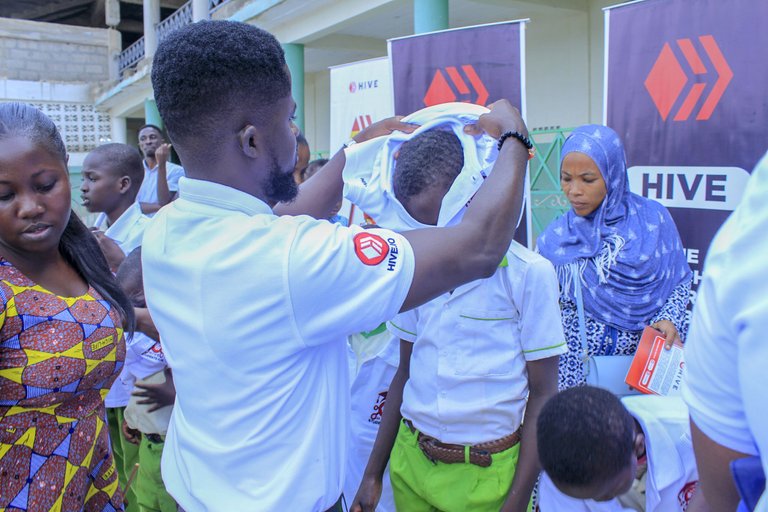 Similar to other developing countries, Ghana struggles with the educational divide between urban and rural regions. Village residents' restricted access to learning resources, poor infrastructure, and poverty have all hampered pupils' academic development. This educational difference has been made worse by schools' lack of conventional printed literature.
A cooperative effort between the visiting school heads and leadership led to the effective distribution of hive-printed books in Ghanaian communities. These interested parties agreed on the value of education and collaborated to put sustainable measures to work for the kids. The headmaster and other school officials conveyed their gratitude to the hive representatives for their kind gift.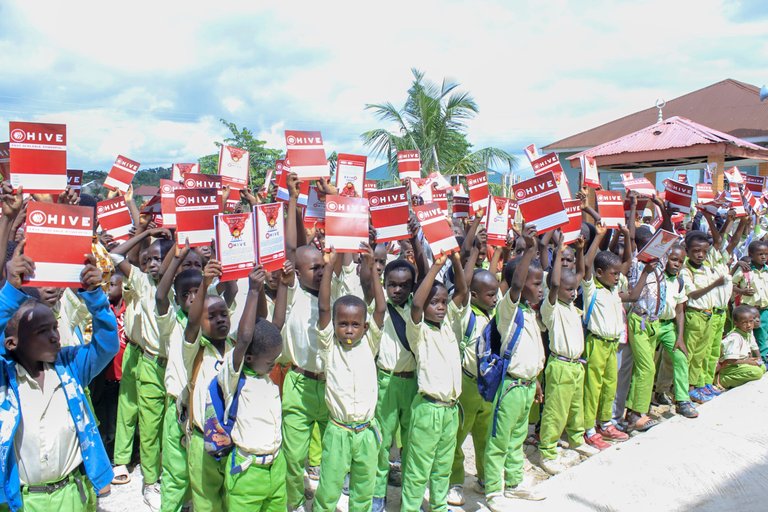 The distribution of books with hive printing has improved the academic achievement of kids in rural Ghana. They have been able to achieve academically thanks to having access to the right learning resources, which has freed them up to seek further education and end the cycle of poverty.
---
---