My best transportation system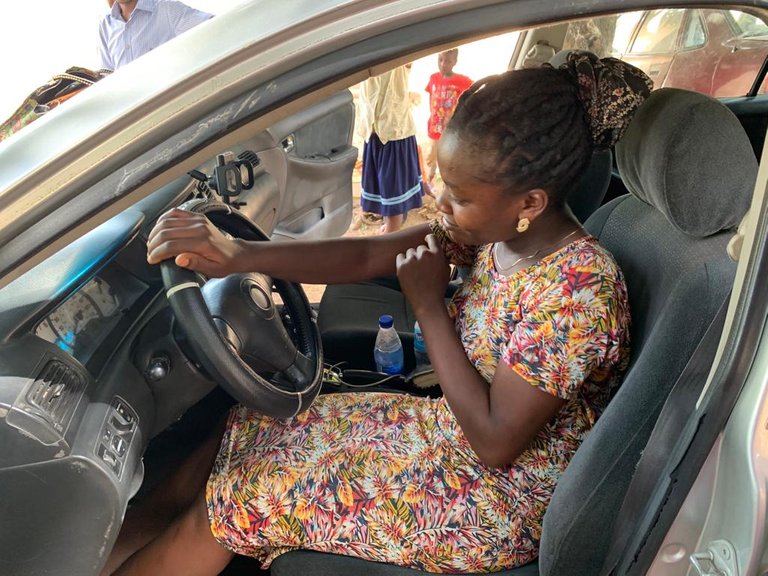 The image was taken with my brothers phone
Your Favourite Mode of Transport

Imagine if there were no security issues, no traffic and the risk of accidents has been reduced to the barest minimum... What would be your favourite mode of transport? Give us your reasons.
During the primitive era, there were diverse means that was used to carry goods from one direction to another and they served beautifully like donkey and bicycle. Some of the transportation systems we have to include;
Railway: The movement of people and goods from one destination to another through the railways. We also have the motor rails which help to clean the rails neat to avoid an accident
Air: The airplane is used to carry goods and people from one destination to another. Transportation is one of the fastest ways of transportation has been, it also has its systems.
Land: Transportation is used to carry people and goods from one destination to another. Inland transportation, we have a lot of divergence like motor bikes, bicycles, cars, and lorries.
In all the transportation systems that I have mentioned and not mentioned, land transportation is my best. I have the following reasonings to back it:
The use of cars in land transportation is less expensive: compared with air transportation it is not so expensive to the common man, so anybody can achieve the money needed.
When it comes to accidents it is easy to manage the damage that may be caused compared with others
I remember my days in school that I will travel at night to arrive in the morning then continue with the days business, so for businessmen and women It is better because at night they will rest while on transit and carry on with the day's activities.
I enjoy car transportation because it helps me to know places. It serves as an adventure for me as I have traveled to more than 28 states in Nigeria by car.
Land transportation is very beautiful especially when you drive yourself or you board a vehicle that is so convenient for you and others, also if the driver is so coordinated and maintains a good speed. But when it is the other way hmmm, you will regret the journey to the end.
I AM @HIVEDEB. THANK YOU FOR VISITING MY BLOG
---
---