MY FIRST RELATIONSHIP STORY
Good day everyone I hope you are fine today. It is Wednesday mid-day already hear and am happy to be doing this work today. It feels so good to read people's thoughts and to relate my thoughts too in form of writing. This has a way of keeping the memory active and the mind engaged.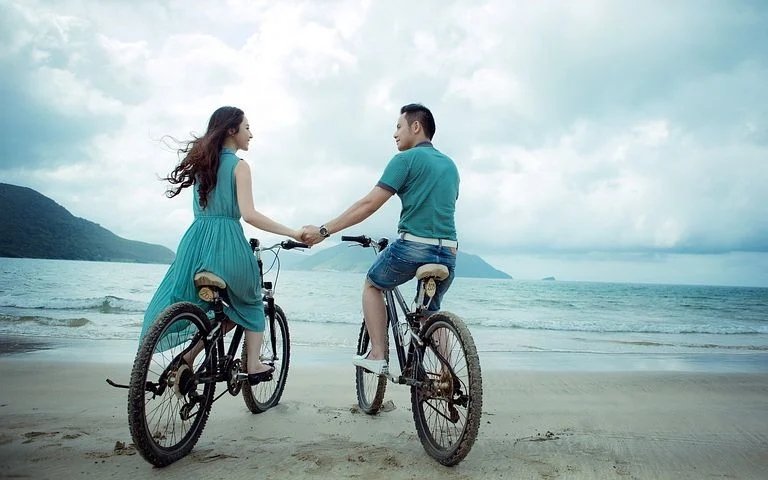 Source
This time writing is about my first relationship. I came from a family that preached about virginity on all occasions. My mother will always direct her sermon to end in virginity talk. She will tell you there is virginity in men and virginity in women so everyone should be mindful of his or her conduct.
I didn't know what having a boyfriend was like until I was in SS3 but if you listen to the way I talk about things and the way I advise people you will think I have gone so far. I went to a boarding school and only females I will not say I was so stubborn but an advocate. Aluta continues.....
There are times I just lay on my bed and start composing love poems, I had never been in love but, I speak so well about love, I write love later like kilode. So one day one of my friends told me to escort her to her cousin's house, with my clear mind I went with her so she introduced me to her brother, tor. I accepted ooo, and we started what I don't know. Deborah is in love eeehe. Then, they will not hear word again for I'm in love!!
In that era of midnight calls, we will talk from 12:30 am to 4:30 am, our general morning devotion was 5:00 am, so during devotion I will start making up my sleep. This continued till after a year. I remember when I joined the Federation of Colleges Ex-Students Association (FECA) which is a fellowship for young school graduates. I enjoyed myself a lot there and we were taught purpose. You know I also got this book purpose-driven life. So I studied the book and I started gaining life direction. I began to understand who I am and how to pattern myself to accomplish my purpose in life.
One day while I was in my tailoring school he can to visit me, so I told him I was not interested in the relationship any longer. Earlier then, I had asked him what his purpose on earth was, but he couldn't answer. I gave him more time but no response. I started by giving him a description of a driver and his passenger. I asked him if you are heading to Aba and his driver is heading to Lagos will he be comfortable embarking on such a driver or if you are sure the driver doesn't know the way to Aba, will he still be in the box, he said no? I said ok our direction is not the same so we can't continue on this journey.
My guy said that I have scattered his life, don't even know how to stay. I told him to go and pray and try to start again. That was how we ended the relationship and everyone went his way. I intentionally didn't want to keep in touch to avoid bringing back old memories. But if I have a way of linking up now I will because I am married and fulfilled. I will like him to meet my husband.
It is good to know what you want in life and from life. This will be a great help to you as you measure progress continuously. I am also grateful to my Mom for her prayers and preaching, I know that helped a lot in shaping me. It is now my turn to preach.
Thank you for coming my way. I am your friend @hivedeb. Bye for now.
---
---