THE DANGEROUS VIRUS THAT KILLS FASTER THAN ANY OTHER SICKNESS
Bribery and corruption are a cankerworm that has eaten deep into .any systems of the world including that of my country. That we are at a start of a dilemma in my nation today is a result of this particular subject. Sincerely I am looking forward to a day that everyone will be given the same fair treatment not minding the race, religion, or what the person has to give in exchange.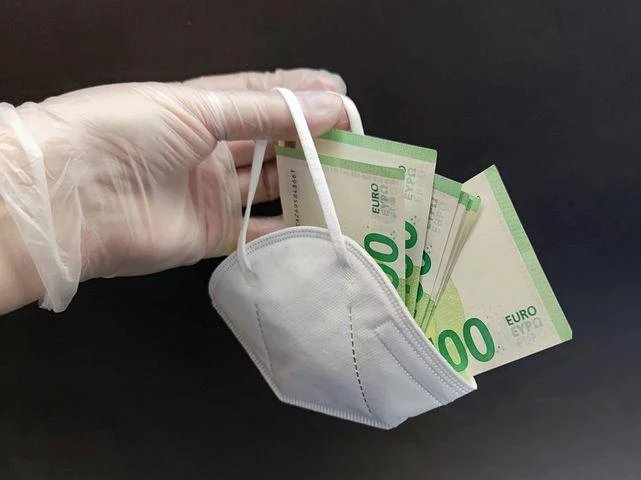 Source
I can say that bribery is what leads to corruption. It is the giving of substance for the desired gain.
Bribery and corruption have affected my dear country in the following ways
Lowered standard of education: The standard of education has gone so poor in no little way in my country due to this issue of bribes. Can you imagine paying money to gain admission to a university? And most of them when given the choice course to study don't do well and they pay lecturers to gain marks. Imagine having such in the system what becomes of the system. Also students instead of seating to study for WAEC go to a special center afterward they will not be able to defend the result they have.

Insecurity: The level of insecurity keeps increasing due to bribery and corruption in society today. When an offender is caught instead of him facing the law he is brought out because he influences society.

The level of corruption among officials is drastically increasing because of this issue. If one pays to get a job today he will also want to collect money from another to also give the person work.
Do you know that security officials collect money from the cities along the road and most times the persons who are supposed to be checked are left to go scout free? Most time they carry harmful equipment and they are left to pass because they give something in exchange.
To end corruption it must start with us, I said so because we are the ones that make up the society, so if we can be deliberate in our actions it will help. Also, when you find anyone that is involved in this action should be made to face the law without delay.
My country has been listed among the top corrupt nation but we can change this, we can.
This is my entry for the #hive learners contest. You can see details here
Thank you so much for visiting my blog, am your friend @hivedeb
---
---