Youths an Crime my Opinion
This topic is a trending issue around the globe today. In fact, during the just-concluded youth week in my denomination, it was deeply discussed so when I saw the topic again it wasn't something so new to me.
People engage in crime for different reasons best known to them and some give excuses that doesn't hold much water. Crime is not so gender-sensitive these days because of the increase in knowledge. Before when you talk of those that engage in fraud or kidnapping you will think of the male folk but now females do it more than the males...I don't know us. The trending issue now is women sleeping with dogs to get 1.5 million nairas, hmmmmm.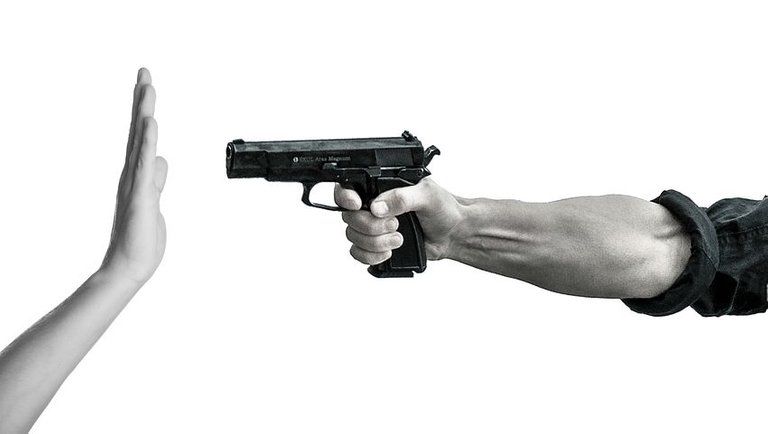 Source
Reasons, why Crime among youths is on the increase, include;
Greed: The need to have it all at once. They are interested to be settled in a good time set by them. The youths are after living a frivolous lifestyle. This saying of little drops of water to make a mighty ocean is like history now. They want to make it so fast and in a big way too.
Peer Pressure: Some youths indulge in fraud because of the kind of friends they surround themselves with. This is the reason why it is good to make good choices regarding the kind of friends we keep. When you keep moving with people that do bad things and they share what they get with you, one day they will encourage you to join them all they stop helping you
Parental upbringing: Training a child is not only in providing food and school fees but it boils down to everything that pertains to them. Some parents are the reason the children enter into all kinds of crime, they go ahead to compare their children with that of another forgetting that everyone is not to shine at the same time or forgetting that all fingers are not the same.
How to Fight it
Do not compare your child with another: Parents should learn how not to compare their children with that of another rather than praying for them daily.
Make sure to take one step at a time and be satisfied with what so ever you have.
Advice them to choose wisely their friends
Empower the youths with every necessary skill they need
Educate them that they about the positive things they can achieve their goals using the social media
I am @hivedeb saying thanks for visiting my blog.
---
---