Hive FPL - Game Week 13 Match Analysis & Key Stats
Goals were certainly back on the menu this game week but not necessarily from the teams or players that FPL managers might expect. Villa responded to the departure of Steven Gerrard as manager by recording their most comprehensive win of 2022 while Everton too burst into life with a 3-0 win.
Elsewhere, Man City were the only team within the 'big six' to record a victory and it's no great surprise that they remain the overwhelming favourites amongst the bookies to defend their title.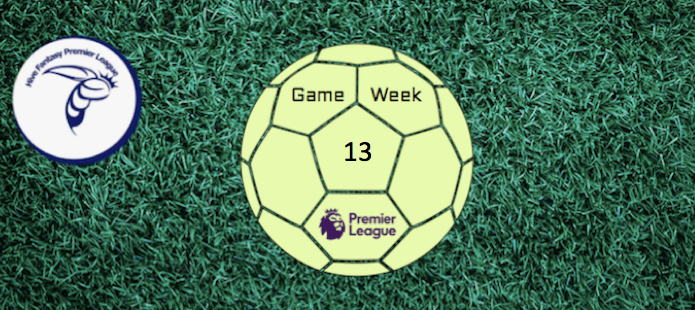 Meanwhile at the foot of the table the likes of Leicester and Southampton continued to rediscover form, while Forest recorded a much needed win against Liverpool. 5 points now separates last place and the top half of the table so the last 3 games before the World Cup break provides a great opportunity for teams to move up in the league and give their season very different feel.

You'd still have to chalk this one up as an upset given Forest's form to date but at the same time Liverpool have struggled to find any kind of consistency since the beginning of the season.
It was always likely to be difficult for Klopp to match last season's incredible form, in a season that saw them lose just 4 times in all competitions and come very close to winning an extraordinary quadruple. Perhaps those efforts have left the squad both physically and mentally exhausted and they certainly lacked a cutting edge against Forest.
Defeats in this manner will continue to pose the question as to whether managers should stick with Mo Salah (MID)? He is owned by nearly a third of teams but his returns have been disappointing. That being said, his threat on the ICT ranking remains the highest of any midfielder in the competition to date suggesting that it would still be a risky move to drop him.
Meanwhile Forest have now delivered 2 clean sheets in a row with the likes of former Spurs man Serge Aurier (DEF) performing well and Neco William (DEF) suddenly looking like more than just a bargain squad filler. That defensive stability will certainly be tested when they travel to Arsenal next week although after that they finish off their pre-World Cup fixtures with a couple of home fixtures.

Everton are a work in progress and Lampard has certainly made them a tougher nut to crack this season than they have been in recent years. That being said, they came into this match off the back of 3 straight defeats and just a point above the relegation zone. They'd also not scored 3 goals in a game all season and had only done so twice since Lampard took over in January including this same fixture last year.
The return of Dominic Calvert-Lewin (FWD) is a massive boost for the Toffees and the forward who made his first start of the season will be targeting the next few games to prove his form and fitness ahead of the World Cup. With games against 2 newly promoted teams and a home fixture against a leaky Leicester defence to come then perhaps he's not a bad option!
As for Palace, you get the feeling that Vieira and his side are suffering from a bit of 2nd season syndrome. They were incredibly difficult to beat last season, recording 12 clean sheets whereas this year they've managed just 2 to date making their defenders and goalkeepers less appealing than many FPL managers would have expected.

Man City and Erling Haaland (FWD) returned to form in a relatively comfortable victory. With Haaland now owned by 84% of teams and captained by the vast majority, it's not really a gain to have him in your team in weeks like this. You could argue, the greater skill is going to pick the matches where he doesn't score to captain someone else, a high-risk but potentially high-reward move.
Phil Foden (MID) has also proved to be a very popular pick since delivering 30 points over 2 game weeks but since then he's delivered just 3 in the last 2 matches. Similarly, City's pricey defenders delivered 3 clean sheets during August but have managed just 1 in the league since then.
Leandro Trossard (MID) meanwhile remains one of the most transferred players of the season. Teams ditched him for Brighton's trip to Liverpool and he hit a hat-trick while a similar pattern emerged for this game as managers assumed he'd struggle to get on the scoresheet against City.
Brighton's lack of a goalscoring forward continues to limit their effectiveness but also gives Trossard the chance to get into goal scoring positions. He was (by average position) Brigthon's most advanced player once again in this fixture.

You know things are starting look up at United when they begin to snatch points in Fergie time. To be honest it was no less than Ten Haag's side deserved after another energetic performance that effectively stifled Chelsea until Scott McTominay's clumsy challenge looked to have handed the home side 3 points.
Both of these teams lack a genuine goal scorer to really class them as challengers this season but there have certainly been improvements over the last few games.
The difficulty with selecting players in a Graham Potter side is the regularity with which he changes his playing XI both prior to matches beginning and during. The new Chelsea boss has used 25 players during his relatively short spell in charge, more than any other manager during that time.
One player who may be of interest is Kepa Arrizabalaga (GK) who at 4.5mil represents good value for money for a big 6 team starting keeper, assuming he keeps his place ...
Rafa Varane (DEF) suffered an injury that will likely see him take no further action between now and the World Cup but as far as FPL managers are concerned that does open the door for a replacement player. Victor Lindelof (DEF) at just 4.3 million could prove a good piece of business in that regard.

Steven Gerrard will ask where this performance was earlier in the season from a Villa side that has regularly put up good numbers as far as expected goals are concerned without actually finding the back of the net.
Villa have no shortage of attacking talent in their squad but with plenty of forwards performing well this season it remains to be seen whether managers will opt to bring in the likes of Danny Ings (FWD) or Ollie Watkins (FWD).
Leon Bailey (MID) meanwhile was a player who a lot of managers had thought was due a good season but Gerrard's inability to stick to a formation that really got the best of the Jamaican winger soon saw him transferred out by the majority. This game saw Villa play a 4-2-3-1 formation with Bailey wide on the left. If he can stay there then he may well be worth a second look but of course it might be that we need to see who will take over the reigns at Villa Park first.
As for Brentford, I think Thomas Frank's team struggles when required to play more than a game week perhaps given their relatively weak squad vs the intensity that he likes them to play at. Last season saw Brentford start well and then hit a block at the end of October when the fixtures started to come thick and fast. They recovered to some extent and then fell apart over the busy Christmas period through January. Something to watch for all FPL managers banking on the Bees...

Marco Silva's Fulham have been arguably the biggest surprise of the season to date sitting as they do in 7th just 3 points off a Champions League spot. Their success to date and a major consideration for FPL managers is based on their ability to score goals. They've hit the back of the net in 11 of their 12 Premier League games and in fact only the current top 3 in the league have scored more than their 22 goals.
Beyond the obvious pick of Mitrovic, FPL managers have favoured the cut price Andreas Pereira (MID) who has delivered 4 assists and looks likely to get a few more this season given that he is creating just shy of 2 big chances per 90 mins. Bobby De Cordova-Reid (MID) is a player a watched a lot when he was a youngster at Bristol City. He scored plenty of goals in the Championship and is beginning to show signs that he can do the same at this level. At 5.5 million he's not a bad option given the attack minded nature of this Fulham side.
As for Leeds, Jesse March looks very likely to be the next managerial casualty of the season given his side's form and it doesn't look likely to get much easier with Leeds travelling to Liverpool and Spurs before the World Cup break.

Has Arsenal's form just started to dip? Certainly over the last couple of games they've struggled to maintain the pace at which they've played for the early part of the season and that is understandable given the number of matches that teams are having to cope with now. Credit also needs to be given to Southampton who played far better in the 2nd half of this match and definitely deserved to take something from the game.
The much picked duo of Gabriel Jesus (FWD) and Gabriel Martinelli (MID) have failed to deliver over the last couple of game weeks and you suspect that FPL managers will be hoping to see a reaction when the Gunners play at home to bottom placed Forest this weekend before potentially considering alternatives particularly for Jesus given the form of other forwards this season and the fact that he is a booking away from a suspension.
As for Southampton, the fact that they've got the youngest squad in the Premier League this season is no doubt contributing to their inconsistency. We've seen them put in excellent performances against the likes of Chelsea as well as the come back against Arsenal but for FPL managers they'd probably want to see more before committing to buying players from the Saints squad.

One thing that you could usually bank on as an FPL manager was that Wolves would be tight at the back and provide a decent number of clean sheet bonuses. That's not been the case this season and their failure to find the back of the net has only increased the pressure on the defence to perform week in week out.
Wolves have managed just 1 clean sheet in their last 6 appearances and that was against a struggling Forest side who missed a penalty. In that same period they've failed to score in 4 matches and the sacking of Bruno Lage and failure to find a suitable replacement in good time means that their players aren't likely to feature in many FPL teams until the New Year.
As for Leicester, 10 points from 5 matches so far in October have relieved the pressure and they have a couple of in form players particularly in Harvey Barnes (MID) whose threat level on the ICT over the month of October is higher than popular picks like Foden and Saka. Timothy Castagne (DEF) is also beginning to wrack-up both a string of appearances (there have always been fitness concerns since his arrival in England) and performances but how much the Foxes defence can be trusted to hold tight remains to be seen.

The Newcastle juggernaut rolls on. Eddie Howe recently celebrated his 38th game in charge of the Toon Army, a period that saw his side amass 62 points, the 6th highest tally in the league during what was the equivalent of a full term in charge. Now, Newcastle are also delivering points against the sides that that won more points during that time. How high can they go this season?
What a season Miguel Almiron (MID) is having! He was selected by just 108K teams in game week 1 but now features for 1.2 million sides. If you haven't yet jumped on the Almiron bandwagon then why not? Newcastle entertain Villa and then travel to Southampton in the next couple of fixtures so there's no reason to suspect that he won't get on the score sheet again soon.
As for Spurs, 3 defeats in the last 5 have derailed their title bid and they are now looking at in form teams including their visitors in this match coming up behind them to challenge in the Champions League spots. They have some really big matches coming up between now and the World Cup break.

It's taken West Ham a while to get going this season but there are signs that David Moyes is getting his side back into the grove with 10 points won in October to date.
**Said Benrahma **(MID) got on the scoresheet on what was his first start since August. The Algerian is certainly a handful and took 8 shots at goal in this match (more than any other player this game week) and might be a decent option if he could command a regular starting spot.
The Hammers also looked very dangerous from set pieces in this match. They scored 14 times from set pieces last season but have managed to do so just twice so far this term.
As for Bournemouth, it seems like the honeymoon period for Gary O'Neil might have come to an end and a fresh injury to star striker Dominic Solanke (FWD) didn't help them in this match and leaves them in a difficult position going forward. Solanke lasted just 44mins but contributed 0.61 of Bournemouth's expected goals during that time out of a total 0.77 expected goals for the entire 90mins.
---
---