Create a badge for the Hive Gaming Community and win 100 Hive!!!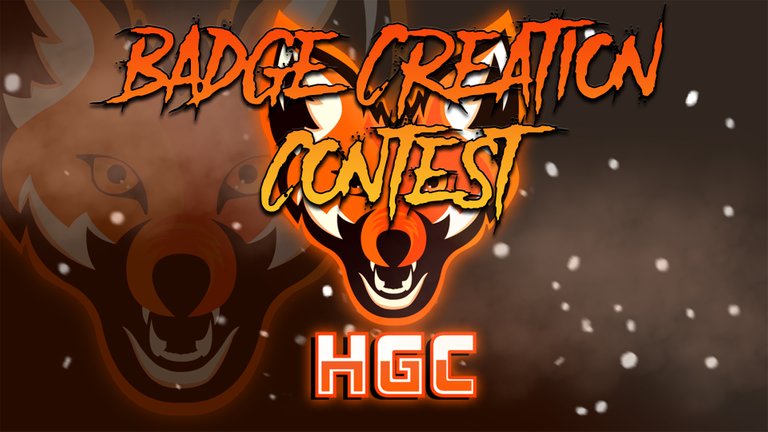 Time to get creative!!
What's up gamers? The Hive Gaming Community is back with another contest and you can win up to 100 Hive. One of the cool things about Hive is the badges that you can earn by being a part of the different communities we have here. I thought it was about time that we get a shiny new badge for those that are posting great content to the Hive Gaming Community.
Instead of just using the wolf design that we already have, we decided to give the community a chance to come up with a cool design for this badge. We wanted to see how many people we could get involved in this and have some fun at the same time.
How do you participate?
Create a badge design for the contest.
Subscribe to the Hive Gaming Community and make an entry post in the Hive Gaming Community.
Leave a comment on this post with a link to your entry and be sure to include an image of the badge in your comment.
Reblog this post for maximum exposure.
In 7 days, once this post pays out, the Hive Gaming Community Team will pick the top 3 entries and create another post with the entries we liked the most and we will leave it up to the Hive Community to choose the winner. I think this is the most fair way to choose the winner and we will have more details on exactly how that will work in a week for that post.
So what kind of design are we looking for?
Anything game related. The badge does not have to include any of the previous graphics that we are using for Hive Gaming right now. Anything gaming related would be cool.
Keep in mind that the badge will be small, so there is no need to make a ton of detail in there that will be hard to read when it is displayed. We want this to be a cool badge that the community will be proud to have displayed on their profile pages.
How do you earn the badge?
The badge can be earned when you get curated by our team for posting gaming content to the Hive Gaming Community. We are hoping that the creating a badge will increase interest in the gaming community here on the blockchain and we will get newer people creating content here.
Gaming is the future of blockchain technology and we want to create a place for all people on Hive to post their original gaming content, whether it is game reviews, gaming art, live streams or anything else gaming related.
What can you win?
The winning design will get 100 Hive. The two runners up will receive 20 Hive.
We will also be curating the entries, so there is a chance to earn even more just by participating.
Our team is looking forward to seeing what this awesome community can come up with. Thank you all for being part of Hive and we look forward to seeing you all in the Hive Gaming Community.

---
---