LIST Staking Club Update for March Plus Hivelist Store Updates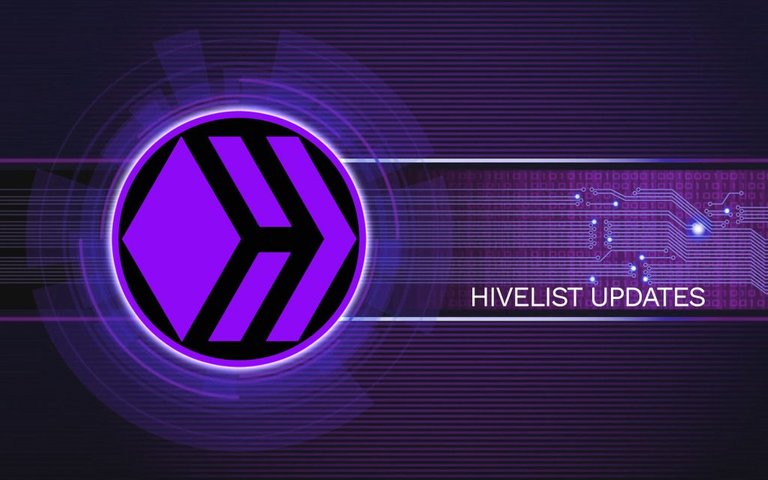 Hello everyone! It's been a little crazy around here and we have now moved the LIST Staking Club updates to be just once a month due to the work load and it also gives people an opportunity to rank up and stake more LIST before the first of every month to get their coupon code or update their existing one to another level! So in this post, we are going to discuss just a couple of things... First is going to be a quick update on the Hivelist Store and then we will get into the LIST Staking Club updates!
Hivelist Store Updates
First update is one we have already announced and that is that the Hivelist.store is going to turn into a multivendor marketplace for the Hive community! This site is build on Wordpress and is using WooCommerce among other plugins to make this happen!
We will be moving to exclusively using @hivepay-io for the Hive payments plugin and continuing to use Coinbase Commerce as our gateway for accepting BTC, ETH, LTC, BCH, USDC, and DAI. For HivePay, we will only be accepting HIVE, HBD, SWAP.HIVE, SWAP.HBD, SWAP.BTC, SWAP.LTC, and SWAP.BCH. This will be due to liquidity market issues and the fact that these are the only tokens that people pay with. We will be accepting these tokens as they are easily convertible for payments to vendors and manufacturers. We may open it up for more Hive-Engine tokens in the future, but even now, we accept them, and nobody really pays with them to be honest.
And now, this is the update... for fiat payments, in addition to Square, we now have Google Pay and Apple Pay available for the countries that it can be used in. Not sure about Google Pay but Apple Pay's limitations are restricted to US, UK, and Canada.
We are also going to be deprecating the Digital Hivelist Store and integrating all of the ebooks and such all into the main store. Because I already know of people that will be wanting to sell ebooks and other digital items.
More details on the Hivelist multivendor store will be coming soon in later updates.
LIST Staking Club Update for March
This update to the LIST Staking Club has been the largest to date with the addition of 20 new members!
You can find all the information on the LIST Staking Club by going to:
https://hivelist.io/list-token
We did have one updated member, @aiovo jumped up to the 15% tier this month! Congrats!
This month's new members:
@jacuzzi - 20%
@riverflows - 15% Staking for new https://naturalmedicine.app site
@jersteemit - 10%
@hykss - 10%
@dera123 - 5%
@thatcryptodave - 5%
@eonwarped - 5%
@writeandearn - 5%
@russia-btc - 5%
@espandor - 5%
@joemark - 5%
@adikhen - 5%
@ahmadmanga - 5%
@imfarhad - 5%
@billybohner - 5%
@alokkumar121 - 5%
@ph1102 - 5%
@phusionphil - 5%
@abbey877 - 5%
@nobutsd1974 - 5%
Congrats to all the new members! Thank you for your support and belief in the project! Your coupon codes are all active at this point and have been sent to you via an encrypted Hive transaction! You can use Keychain on desktop to easily see it or use the Hive Wallet app on Android or iOS and you should be able to view it! If you have issues, contact us in the Discord!
Thanks to everyone for your support over the last several months of development! Just know that now that we are heading in the right direction, things will be moving fast, so look out for updates as they come in the future!
Have a great Monday everyone!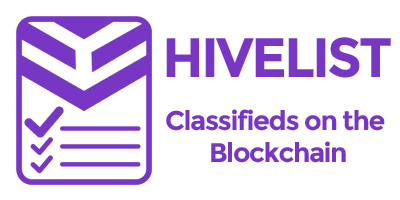 LIST STAKING CLUB MEMBERS (not counting this account or the founder's account, @thelogicaldude):
@richardcrill
@nulledgh0st
@d00k13
@merlin7
@uyobong
@toni.photo
@jeffjagoe
@charityball
@recording-box
@thatsweeneyguy
@crusin
@jonyoudyer
@holovision
@ganjafarmer
@djsl82
@tomlee
@badmusgreene
@lifeskills-tv
@r1s2g3
@metzli
@jongolson
@idkpdx
@invest4free
@deuceman
@forykw
@hivehustlers
@pixiepost
@bucipuci
@aiovo
@blainjones
@hivetrending
@valchiz
@adhammer
@saachi
@chubb149
@roger.remix
@jzn
@chireerocks
@bellaian
@sirdemian
@monsterbuster
@bucipuci
@apostlevincent
@bitandi
@steem-key
---
---